WE SHIP WORLD-WIDE
Customize Your Ride!
At DK Custom we're Dedicated to
Enhancing Your Riding Experience.
What is that noise???
Have you tried changing cams, replacing lifters, adjusting pushrods, different oils and still have that annoying ticking?
Try the Rocker Lockers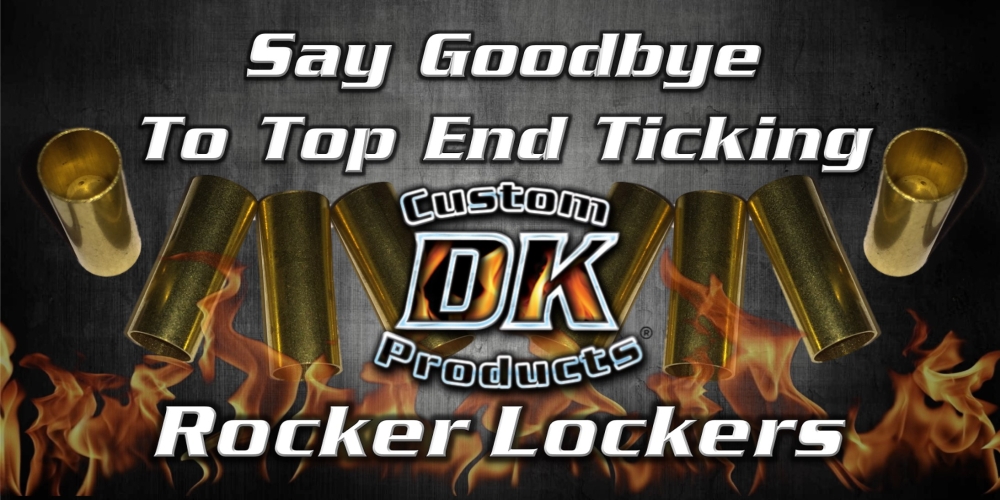 "Received my coil relocation kit yesterday and installed it last night. This is hands-down one the easiest mods I've made to my 2009 Crossbones and the looks are absolutely killer! Thanks!" ~Ed
"Now that I've ridden with the (Comfort Lift™) lift kit, the road bumps seem surprisingly subdued, plus my lower back muscles are more relaxed after 100 miles of travel." -Gene

"Just wanted to take a minute and let you guys know how pleased I am with the W258 TTIs (Thunder Torque Inserts).
I'll be honest, when I first read about these things I figured it was somewhat gimicky so I didn't expect much. But, after removing the baffles from my Wild Pig slip ons and installing the W258's I was blown away by both sound and performance!
It has the potato potato sound at idle (noticeably louder than before) and also sounds great at cruising RPMs. It actually reminds me of the way my old shovel head sounded.
What really surprised me though was the very nice torque gain that you can really feel. After installing true duels and the wild pigs, I noticed a loss in torque. The TTIs brought all of that back, and maybe then some!
Best money I've spent on my exhaust system for sure. Thanks!" -Dewayne
Wanna hear about Special Savings, Freebies, & News in Motorcycling? Click HERE to Stay Informed!
Save
Save
Save
Save
Save
Save
Save
Save
Save
Save
Save
Save
Save
Save
Save
Save
Save
Save