Home

/

Black Headlight Grille Grill Bezel Sportster Dyna OS
BLACK HEADLIGHT GRILLE
OS Style Headlight Bezel
Fits
2004-Up Most Sportsters
Dynas with 5 3/4" Headlight
FEATURES & SPECS:
Classic Old School

Styling

CNC Cut from Billet Aluminum

Annodized Black Finish

Helps Protect Your Headlight from flying road debris

E-Z INSTALL- Comes w/ instructions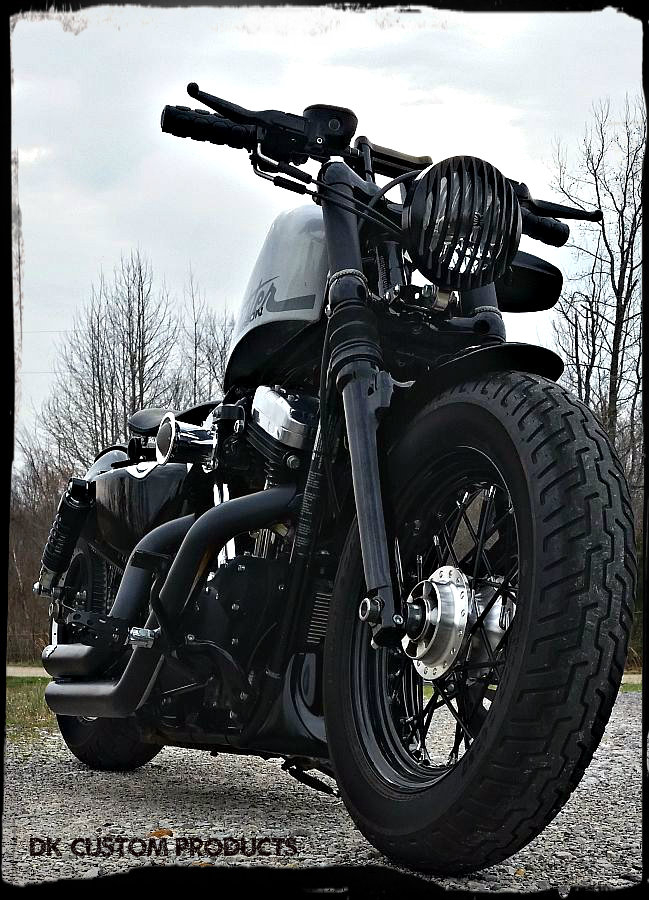 This Headlight Grill installs easily onto most Stock Headlights found on 04-Up Sportsters, and on most Dynas that have the 5 3/4" diameter headlight.
Not only does this Deep-Cut Grille add an Old School look to Your Ride, it can also protect the headlight from road debris damage.
No modification is needed to your headlight. Simply remove the existing ring/bezel, unplug the headlight, slip the new retaining ring on from the back, and screw the Grill into it.
FITMENT:
Most 2004-Up Sportsters and Dynas with the 5.75" diameter Headlight.
*72 Sportsters & 04-09 Customs may fit with some modifications. Undocumented.
This small mod can Totally Change the Attitude of Your Ride!
"Thank you! This bezel helped me get that Low & Mean Looking I've been working on." -Victor
Product Tags
Use spaces to separate tags. Use single quotes (') for phrases.