Home

/

Pair of Quality Heim Joints For Harley Shift Linkage
PAIR ~ HEIM JOINTS

For

Harley-Davidson Shift Linkage


DK Custom Products
FEATURES & SPECS:
Sold in Pairs of Two

Top Quaility Stainless Steel

Includes Two Stainless Steel Jam Nuts

5/16-24 Female Heim Joints

Fit Stock Harley-Davidson Shift Linkage and most aftermarket linkage
E-Z INSTALL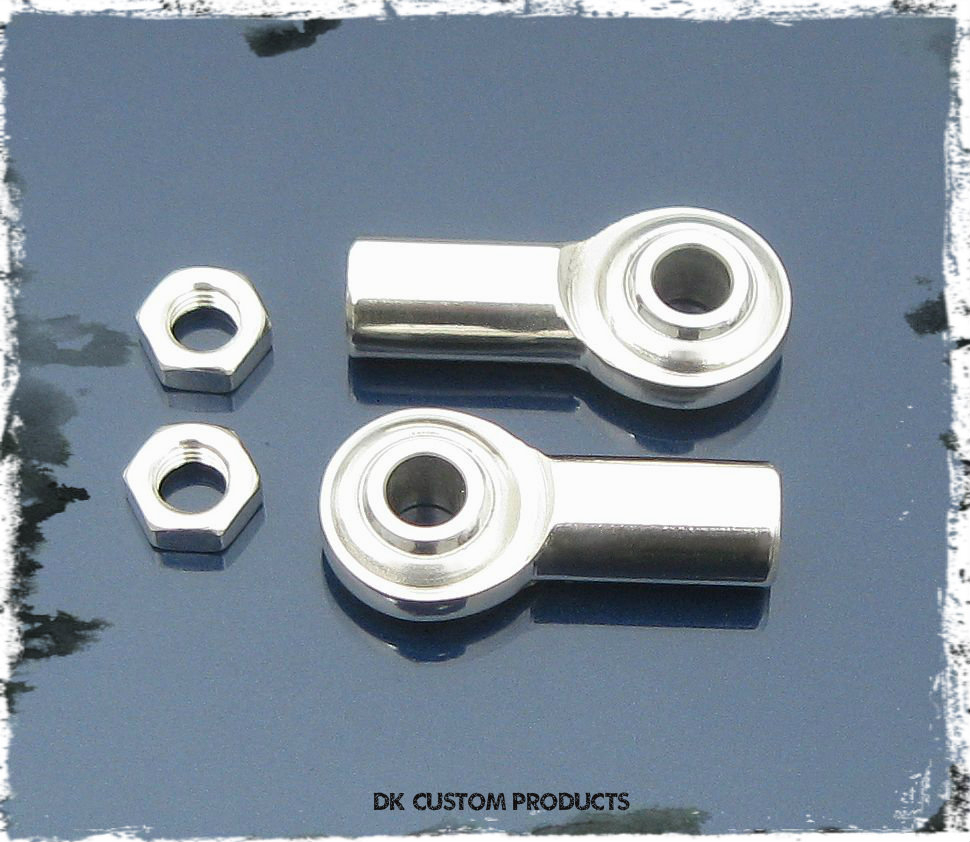 A Pair of Two Quality Heim Joints & SS Jam nuts to Last a Lifetime.
These have a machined polish finish. With a little time polishing, you can give them a show quality finish.

Heim joints don't/can't fail like the stock rod ends. No more stock linkage ends that are prone to break and leave you stranded. They are adjustable, and you may be pleasantly surprised how much smoother your bike will shift.


This is an EASY install - Replace the sloppy stock linkage ends in 5-10 minutes!
"Very easy to do and I think it looks great. Biggest plus is the shift feel. Doesn't feel "crunchy" anymore...feels very solid." -Pachuco
Product Tags
Use spaces to separate tags. Use single quotes (') for phrases.