Home

/

Rear Fender Bib 4 Sportster w/ Solo Seats & other Harley Models
FENDER BIB
Fits
Most Sportsters That Are Running A Spring Solo Seat
Made in The USA
FEATURES & SPECS:
Protects your Rear Fender

Made in The USA

Quality Black Vinyl w/ Braided Edging

Velcro on one end & screw attachment other end for flexible placement

5.75" Wide & 14" Long

Easy 5 Minute Install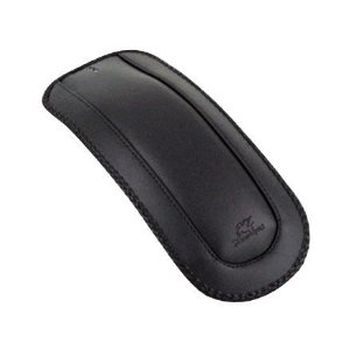 This Fender Bib is made to fit the following- FX/FXR & Softail 1984-2006
However, it fits most Sportsters that are running a Solo Seat. Measure your fender first. This is 14" long and 5.75" wide. It is pre-shaped to the curve of the fender.
When we first tried it out, we thought it was leather, but it is a Premium Vinyl Construction with a nice soft material on the underside that protects the fender.
If you're running a solo seat, this is a nice addition, both aesthetically, and to protect the fender.
Check out all the pics above!
Easy to Install That Makes A Difference
"Fits the DK Project 48 Great!" -Devin
Product Tags
Use spaces to separate tags. Use single quotes (') for phrases.