Home

/

Rock-It Shift for Sportster Easier ~ Faster ~ Smoother Shifting
The ROCK-IT SHIFT
For 2004-Up Sportsters
w/ Factory Forward Controls
Makes Shifting Easier ~ Faster ~ Smoother
Made in The USA
FEATURES & SPECS:
Made from 6061 Billet Aluminum

Precision CNC Machined

Replaces stock Shifter

Hand-Polished to a Mirror Finish

Includes Shift Peg Adjuster Link

Enables Shifting, up or down, without lifting foot

Makes Shifting Easier, Faster & Smoother

Any Shift Pegs that fit HD will Fit The Rock-It Shift

Optional Shift Pegs can be seen

HERE

Made In The USA

E-Z Bolt-on INSTALL- Comes w/ Step-by-Step Instructions
The ROCK-IT SHIFT Revolutionizes Shifting!
With your left foot resting on the foot peg, the Rock-It Shift pegs sit right below your toe and heel. It is now as simple as rocking your foot back slightly to upshift and rocking slightly forward to downshift.
This results in extremely Fast, Easy & Smooth shifting. No more Clunk!
It is also very useful for those with ankle, toe or heel injuries or impairments, bringing a new freedom to your riding experience.
The Rock-It Shift comes with easy to follow, Step-by-Step Instructions. It's fully adjustable. Using the supplied front peg adjuster and the stock shifter-rod adjustments at the heim joints, You set it up to fit the riding angle and position that suits you best.
Because Rock-It Shift uses two shift pegs, you can reuse your one stock shift peg, & get another matching one. Or you can choose some optional shift pegs below. You can see a full selection of shift pegs HERE.
Each CNC machined Rock-It unit is a work of art. They are hand polished to a mirror finish. After the final QC and packaging, there may be very slight variances in the finish when you receive it. 5 minutes with some cleaner and a soft towel will have it sparkling.
The Rock-It Shift is also available in Sano Black. You can see it HERE.
Check out all the pictures above
FITMENT:
2004-Up Sportsters w/ Factory Forward Controls
When using optional Peg Adjuster Link, compatible with these Floorboards
Comments from Kevin, the "K" in DK:
"Besides Sportys, I ride FLH model bikes also. They have heel shifters. I rarely use them.
This is an entirely different experience.
When I first received the prototype to test, I was not in a hurry to test it, I did not think I would like it, nor was I planning on leaving it on my Sportster.
Then I installed it and went for a ride.
WOW! I really, really like it. It is super comfortable to shift. Can definitely shift faster. It is intuitive. Shifting feels much smoother. I am leaving it on the bike!

It is a good looking piece of equipment. Made in The USA.

I was really surprised how different (better) it was shifting this way. Would have never guessed it could make such an improvement, or that any improvement was even needed."
Easier ~ Faster ~ Smoother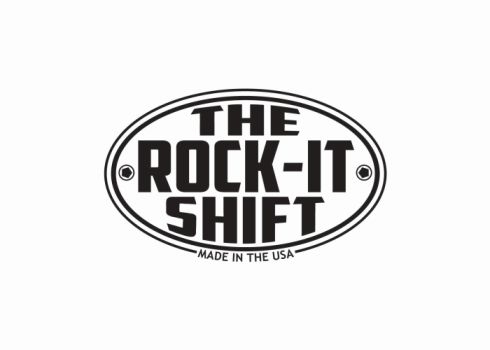 Save
Customer Reviews
Excellent Buy.

Review by

JB


I have been riding a long time and the big twins had heel toe shifters. I also ride a sportster and always needed to adapt to toe shifter when taking it out. This solved that. But it also the easiest and required little foot movement. Looks show quality too.
(Posted on 3/28/2018)
Product Tags
Use spaces to separate tags. Use single quotes (') for phrases.