It's been a hectic and productive week here at DK Custom!
Natalie, who is a SuperStar on our Customer Support Team, and I recorded several FAQ videos that will be coming out on YouTube soon.
We've already uploaded one video introducing her-
We also uploaded a hilarious video of Dwayne riding his Deluxe in a T-Rex suit!
You should enter the Contest! Anyone can win! No T-Rex suit needed. lol
Devin got our new Auto-Feed Band-Saw operational. It was a bit of work getting 3 phase 440 volt power to it when our building only has single phase 220 volt.
But he got it going and it is much more efficient than our previous manual feed band-saws.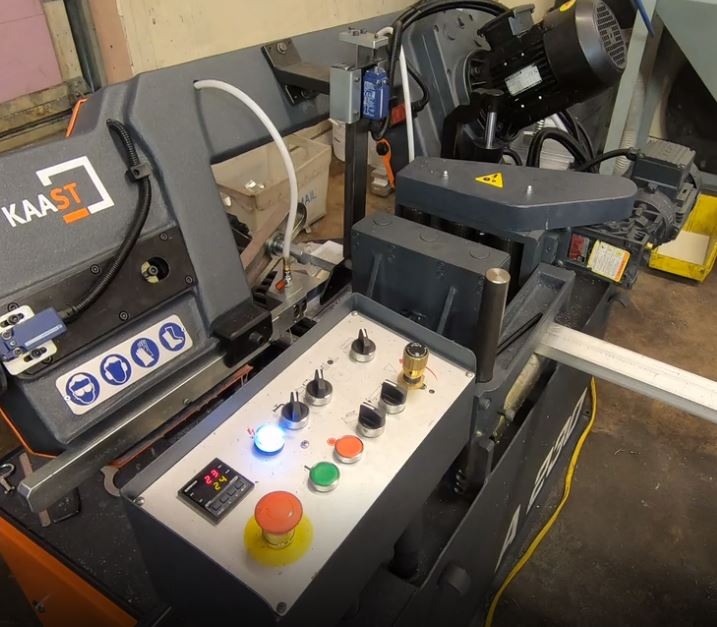 We've been working on a new design of a footpeg. Done 3 prototypes already. Don't really like any of them. Dwayne did some photoshop variations this afternoon. Maybe one of them might be good. We'll cut it next week and see what it looks like.
Natalie had an idea for one....no one here likes it but her. She is adamant that there will be some folks that like it. We may come out with a limited # of them and call them the NDW peg (her initials). See how it goes.
I am in the middle of doing a bunch of heat testing. Already have one video out with results. You can see it at this LINK.
Have a bunch more testing to do, and will publish results as we get them.
Manufacturing & Packaging Teams are working diligently at keeping quality inventory on the shelf for Fast Shipping!
Headed home soon, for the weekend. I'll be doing some installation videos, some testing, and maybe relax a bit before getting after it again next week!
Ride Safe y'all!
Kevin