Last week I installed the Mighty-Mite Cooling Fans.

Last week I also did some heat testing, running the same routes, without the fans on, and with them on. Below is a chart and notes showing how effective these are!
This was on a 2019 M8 Wethead. Down toward the bottom are test results from a 2012 air cooled Twin Cam.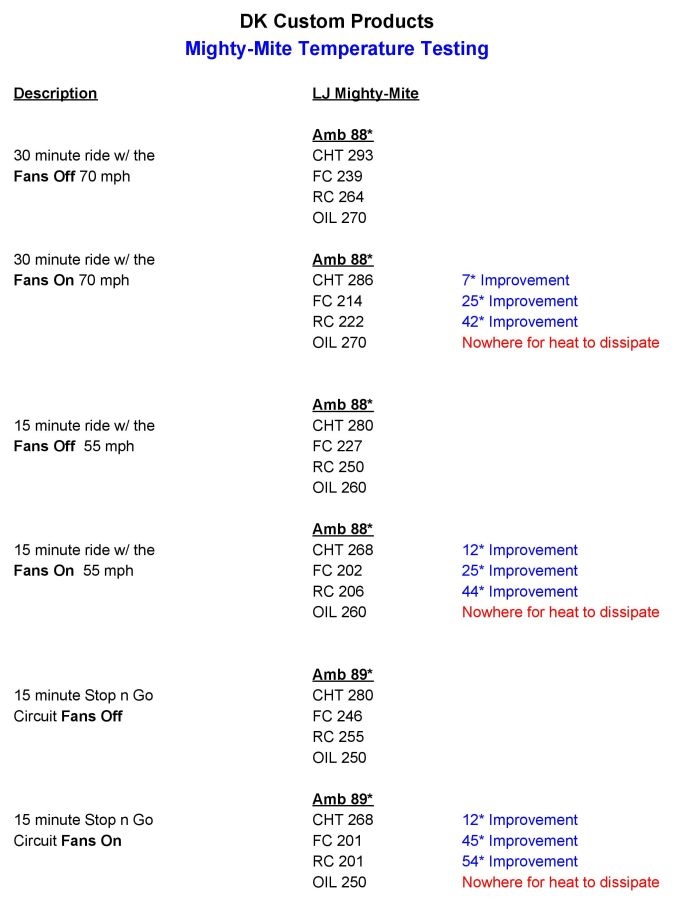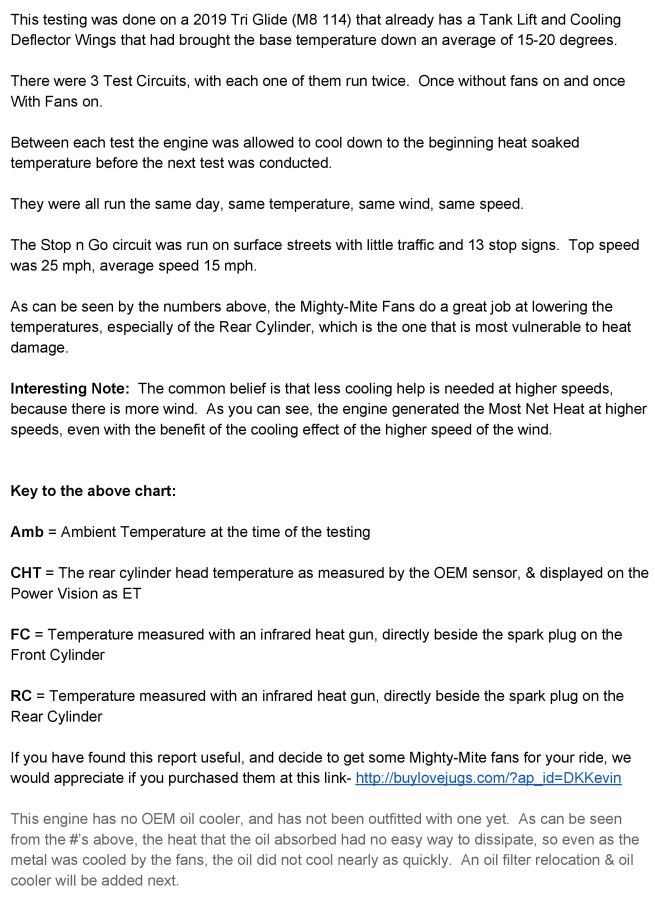 We do not sell the Mighty-Mite Fans, but we do recommend them as one of the components in an overall strategy to cool down your ride. If you choose to use these, we ask that you get them at this LINK. When you do, we receive a small referral fee.
Below is a "How To" video of installing the Might-Mites
Report Results from a 2012 Air Cooled Twin Cam Softail
As you can see, the Mighty Mites cooled better than the larger LJ's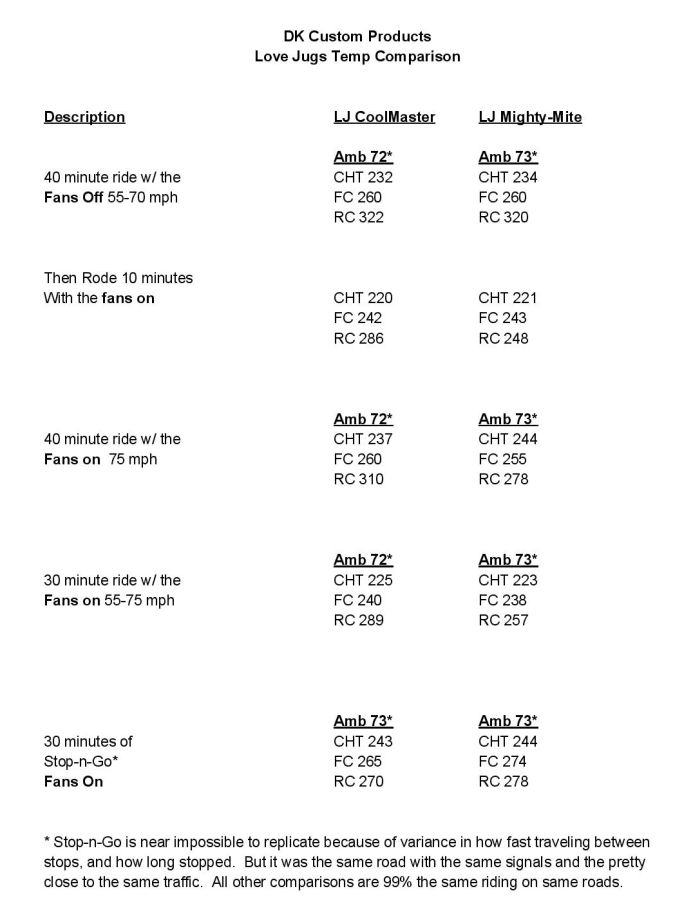 Key to the above chart:
Amb= Ambient Temperature at the time of the testing
CHT= The front cylinder head temperature as measured by the OEM factory sensor, and displayed on the Power Vision as ET
FC= Temperature measured with a heat gun, directly behind the spark plug on the Front Cylinder
RC= Temperature measured with a heat gun, directly behind the spark plug on the Front Cylinder