Home

/

Stealth Air Cleaner Support Bracket Harley-Davidson Sportster
STEALTH AIR CLEANER
SUPPORT BRACKET

For

Harley-Davidson
Sportster Models 1991-UP

MADE in The USA!
by
DK Custom Products
FEATURES & SPECS:
Durable Black Powder Coat Finish
Cold Rolled Steel

Precision CNC Cut & Formed

Includes Gasket
Made in The USA!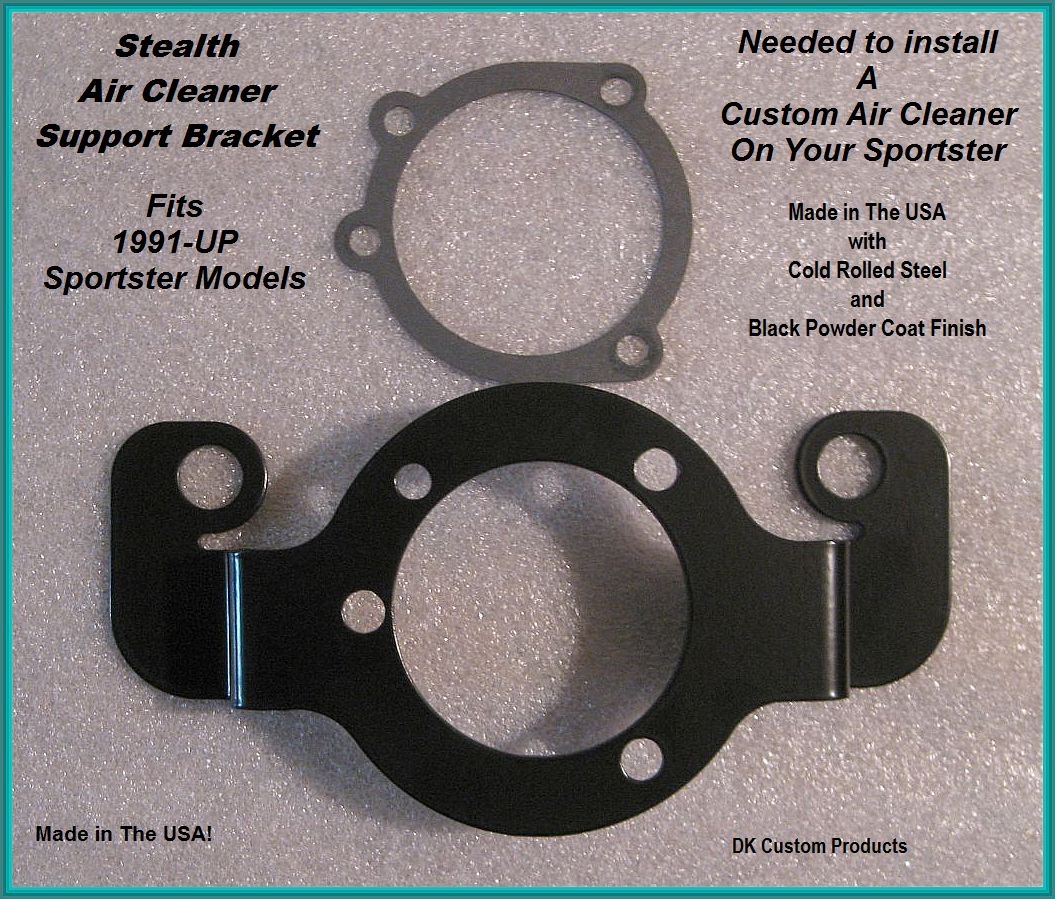 The Stealth Air Cleaner Support Bracket allows a custom air cleaner to be mounted on your Sportster.
The EPA has required Harley to route dirty, oily crankcase air back into the air cleaner compromising the performance of your engine.
With the Stealth Air Cleaner Support Bracket, not only can you install a custom air cleaner, you can improve the performance of your motor by venting the crankcase outside of the air cleaner.


"The black really makes my brass breathers pop, and I love that it is made in the USA!" -Lyle

Customer Reviews
Very cleanly built

Review by

Fergus


A very nicely built and finished component that does its job well. I paired mine with the oil catch can kit. When I bolted it up there was a 3/16th gap behind the bracket and head breather bolt contact point. I looked around the net for a fix but could find nothing. I whipped up a couple of thick aluminum washers on my lathe and all was good. (Posted on 10/8/2018)
Product Tags
Use spaces to separate tags. Use single quotes (') for phrases.