Home

/

1928-1932 Style Ford Model A DuolampTail Light
FORD MODEL A STYLE TAIL LIGHT

DK Custom Products

FEATURES & SPECS:
Finish:

Polished Stainless Steel

OR Sano Black Powder
Measures 3.75" in Diameter & 2.75" front to back
Mounting studs are 1.75" center to center

Tail/Brake/Plate Light

Uses 12 volt automotive light bulbs

Ford Reproduction Red Glass Lense
Comes with installation instructions

Perfect Light for your bobber or chopper!


This light is water resistant with gaskets and rubber gromments sealing the Polished Stainless Steel OR Sano Black Powder housing around the electrics.



Inside the housing are two automotive light bulbs. One that is a running light and also lights up your license plate at night via a clear glass lense on the bottom. The second bulb illuminates when the brakes are applied.
It can be mounted in a variety of locations, you can make your own bracket, or we have some brackets that can be used with our License Plate Bracket, most any other license plate bracket, or attached directly to the bike.
Below are photos of the Tail Light mounted on the fender & with some of our License Plate Brackets.

Also available is an optional All Glass Tail Light Lense that illuminates "STOP" when the brake light comes on.
Fitment Note: On all 14-Up Models, HD is now using a CanBus Body Control Module. With the CanBus system multiple signals can be sent over the wires at the same time, making the electrical system very sensitive to any changes. We have had quite a few Customer install our tail-lights, brake-lights and turn-signals with no issues, however, we cannot guarantee they will work, nor can we support their installation on a CanBus bike.
Our Batteries, Tuners, Coil Relocation, ignition relocation, horns, and headlights can be installed on the CanBus bikes with no issues.
"Totally Changed the look of my bike from the back! " -Terry

Additional Ground Source
If you are having problems with the light coming on, it could be from a poor ground. The solution is to run an independent ground wire as pictured below.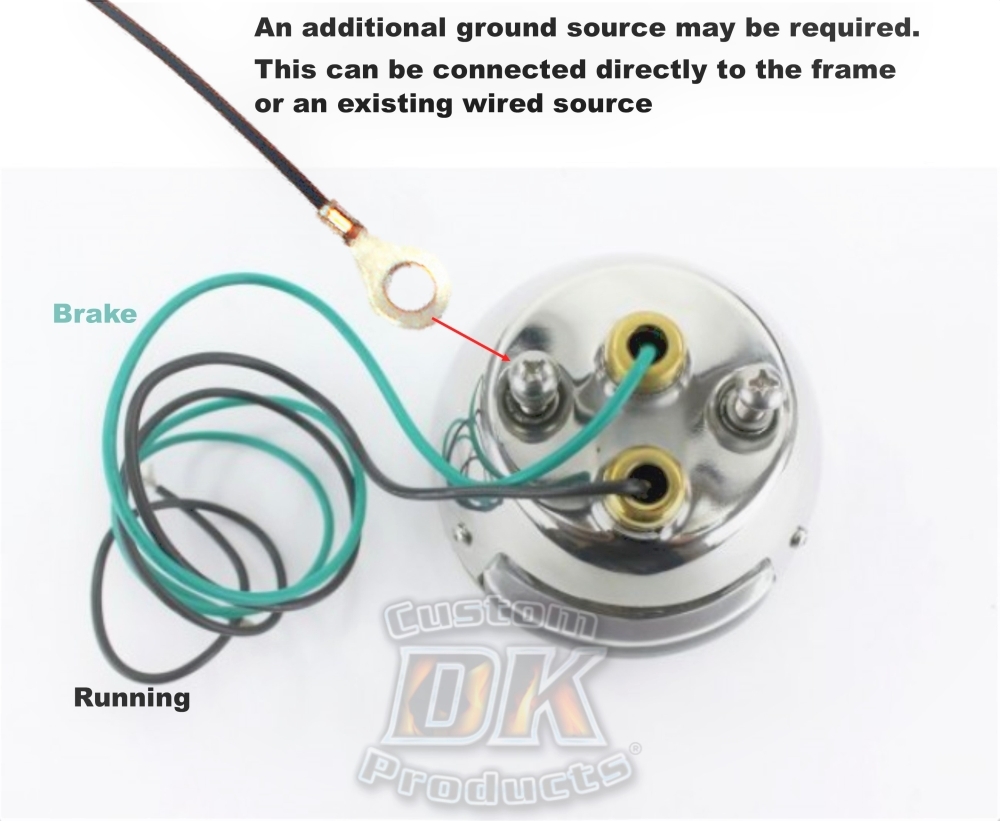 Product Tags
Use spaces to separate tags. Use single quotes (') for phrases.