Home

/

39mm Black Rubber Fork Boots Harley Sportsters & FXR Gator
RUBBER FORK BOOTS
Fits
Sportsters & FXR's
FEATURES & SPECS:
Classic

Styling

Protects Sliders

Helps toward a Blacked-Out Look

Bottom Vents prevent build-up of pressure or moisture

E-Z INSTALL- Comes w/ instructions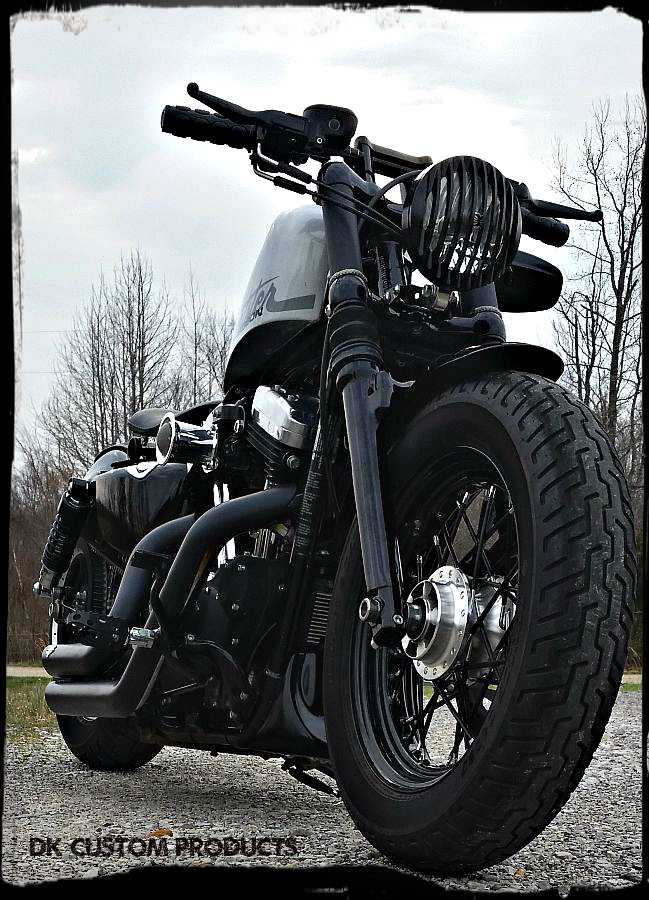 These Boots are a nice touch for your Sportster or FXR. Relaxed they are 5" long, but will compress to less than 2". Sold as a Pair.
The bottom vents prevent a build-up of pressure or moisture. Simply slide them on to the forks. It may seem like a big job, but it is 30 minutes, at the most, to protect your ride and get a whole new look!
Please Note- These are wear items, just like tires, and not covered by our Lifetime Warranty. They will last longer if you periodically treat them with a rubber conditioner, like Meguiars. Do not use harsh detergents or a pressure washer on them.
FITMENT:
All Sportsters and Dynas that have 39mm forks.
This small mod will Totally Change the Attitude of Your Ride!
"30 minutes & a beer and I had these installed. I really like the new look. Thank you!" -Sammy
Customer Reviews
Great price, looks great, provides functionality and esthetic.

Review by

Sportster Guy


Looks great on my super low!! Keeps dirt out of the fork seals as well as looking awesome. I like that they shrink from 5 inches to 2 inches as well. Very easy to install 30 minutes or less.
I'm getting great feedback off them. (Posted on 2/19/2019)
Product Tags
Use spaces to separate tags. Use single quotes (') for phrases.