31 Road to Durango continued.
31 Road to Durango continued.
Oh yeah, I'm liking this road!
The TG laughs at 30 mph, more like 55-60 is where she's comfortable in this sweeper.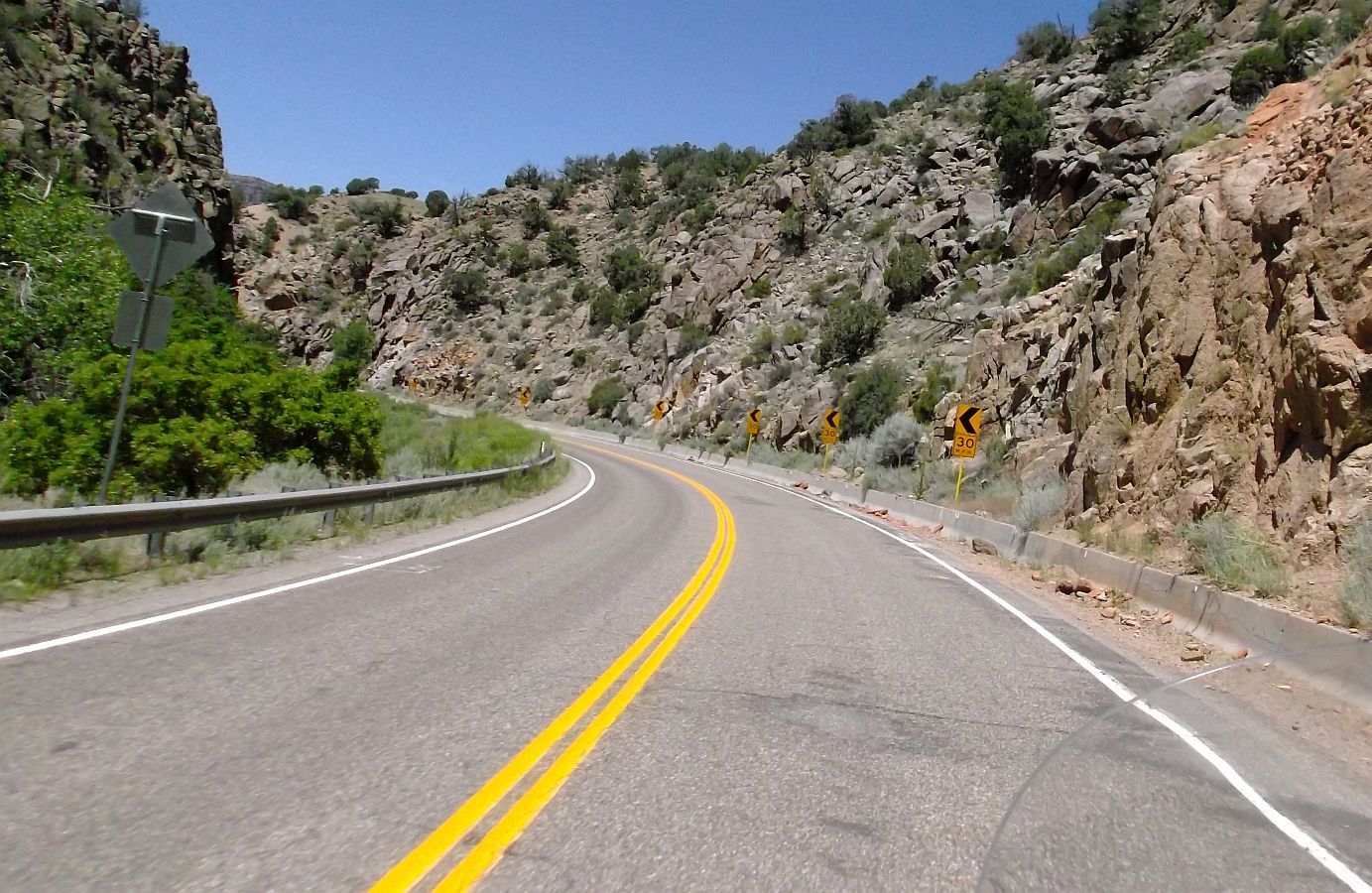 It is a lot of fun when a long sweeper is immediately followed by nicely banked triple S curves.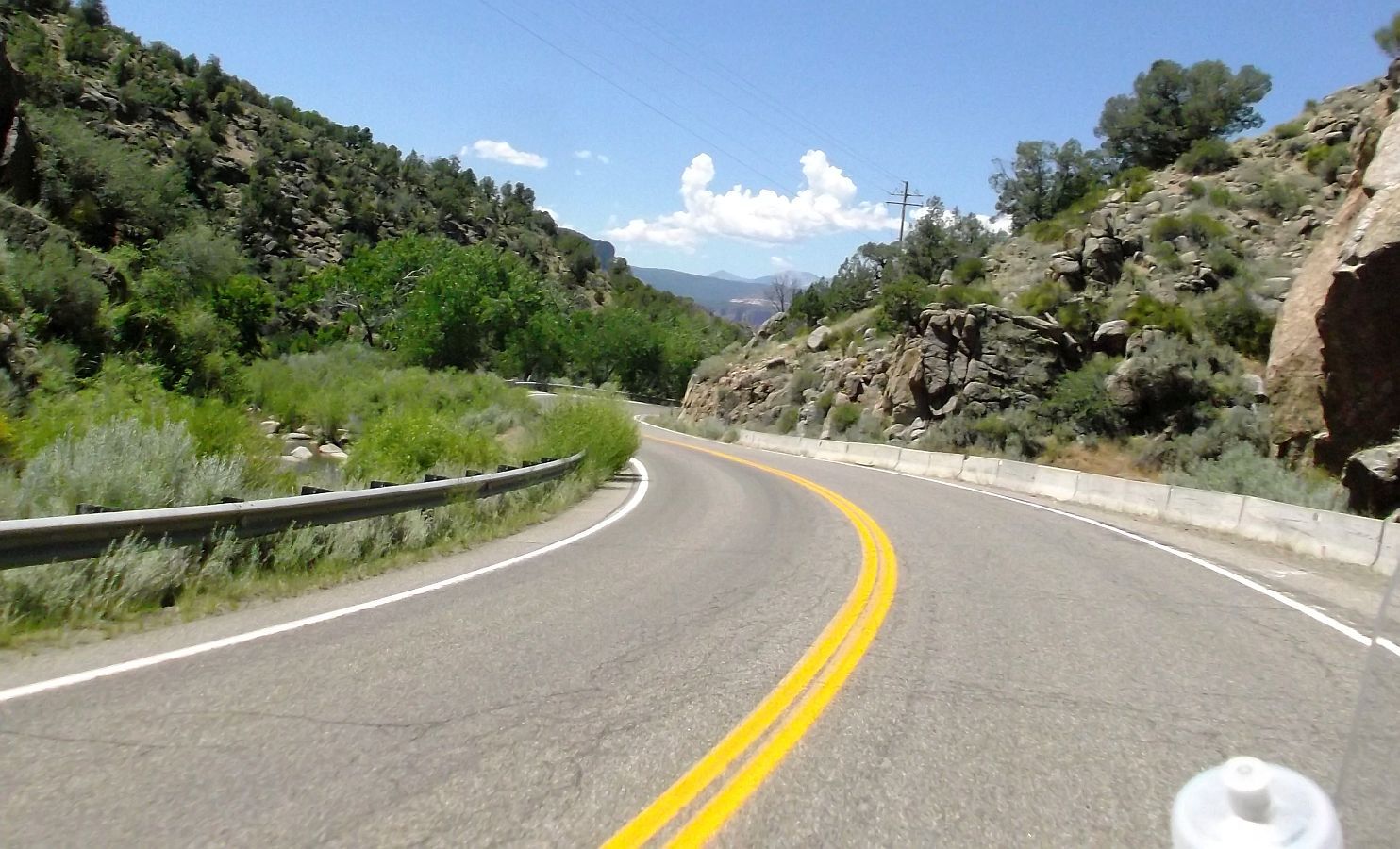 View to the side...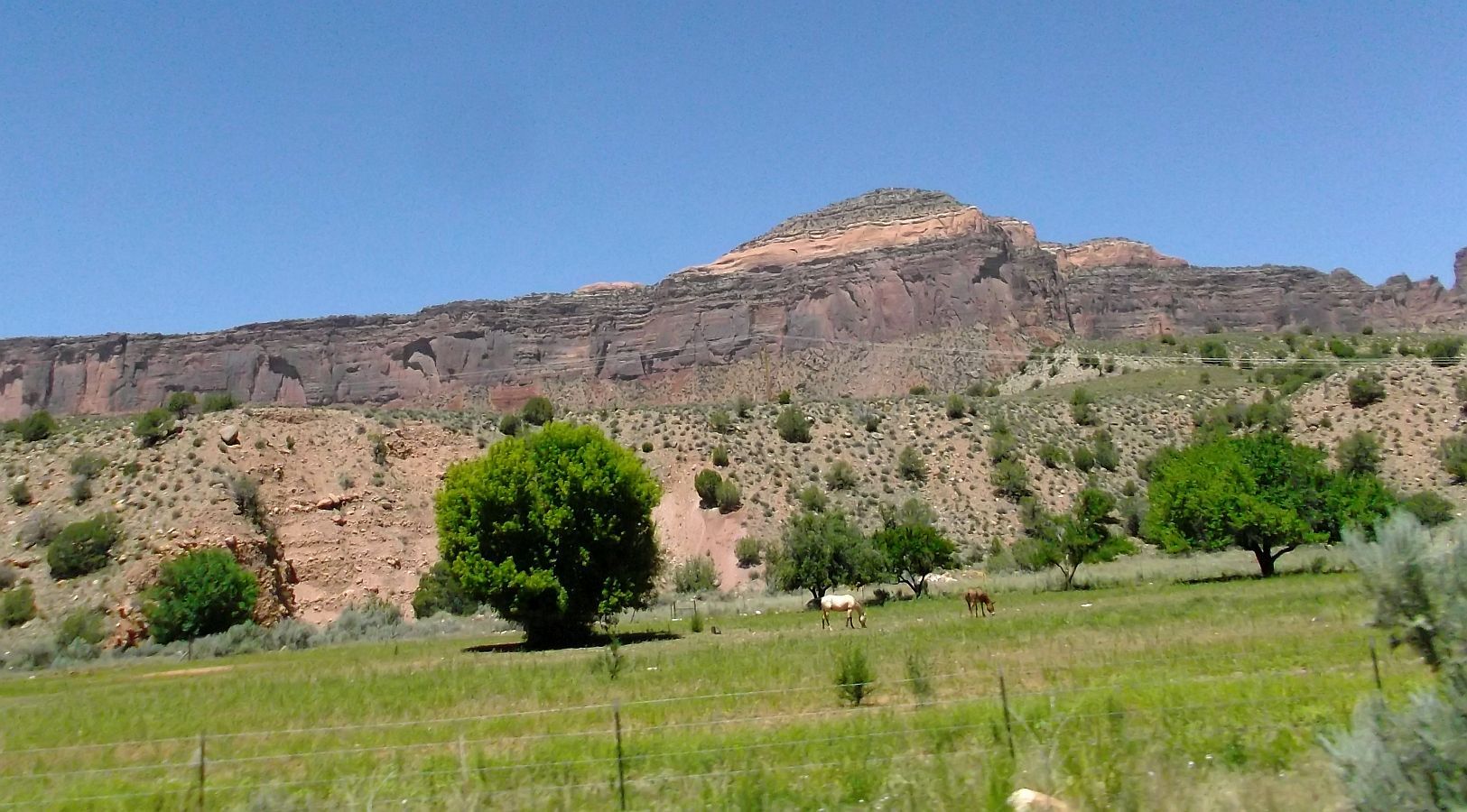 ...View ahead...
...and we're just barely started! Fuzzy sure gave us a great route to ride!!!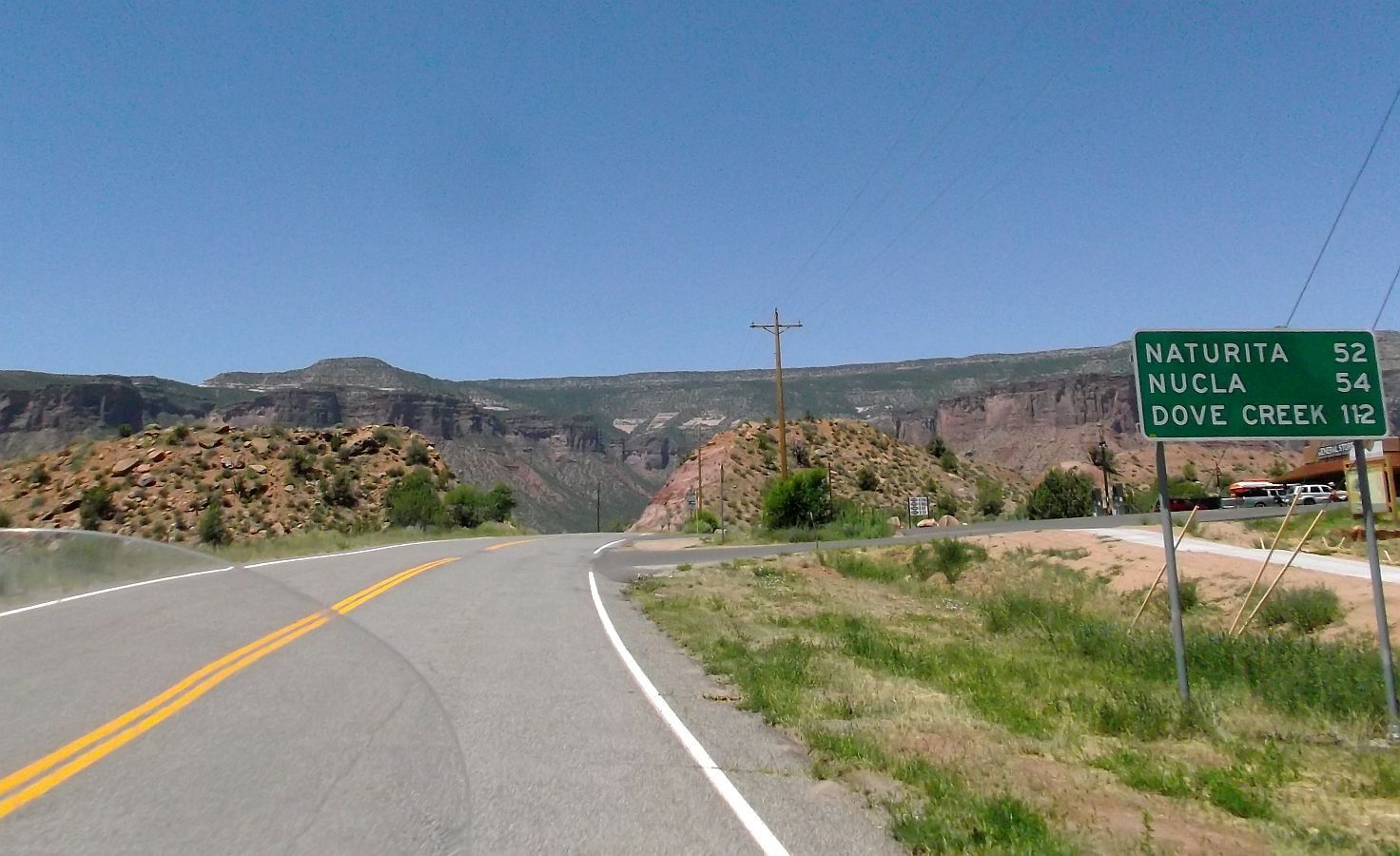 To the right...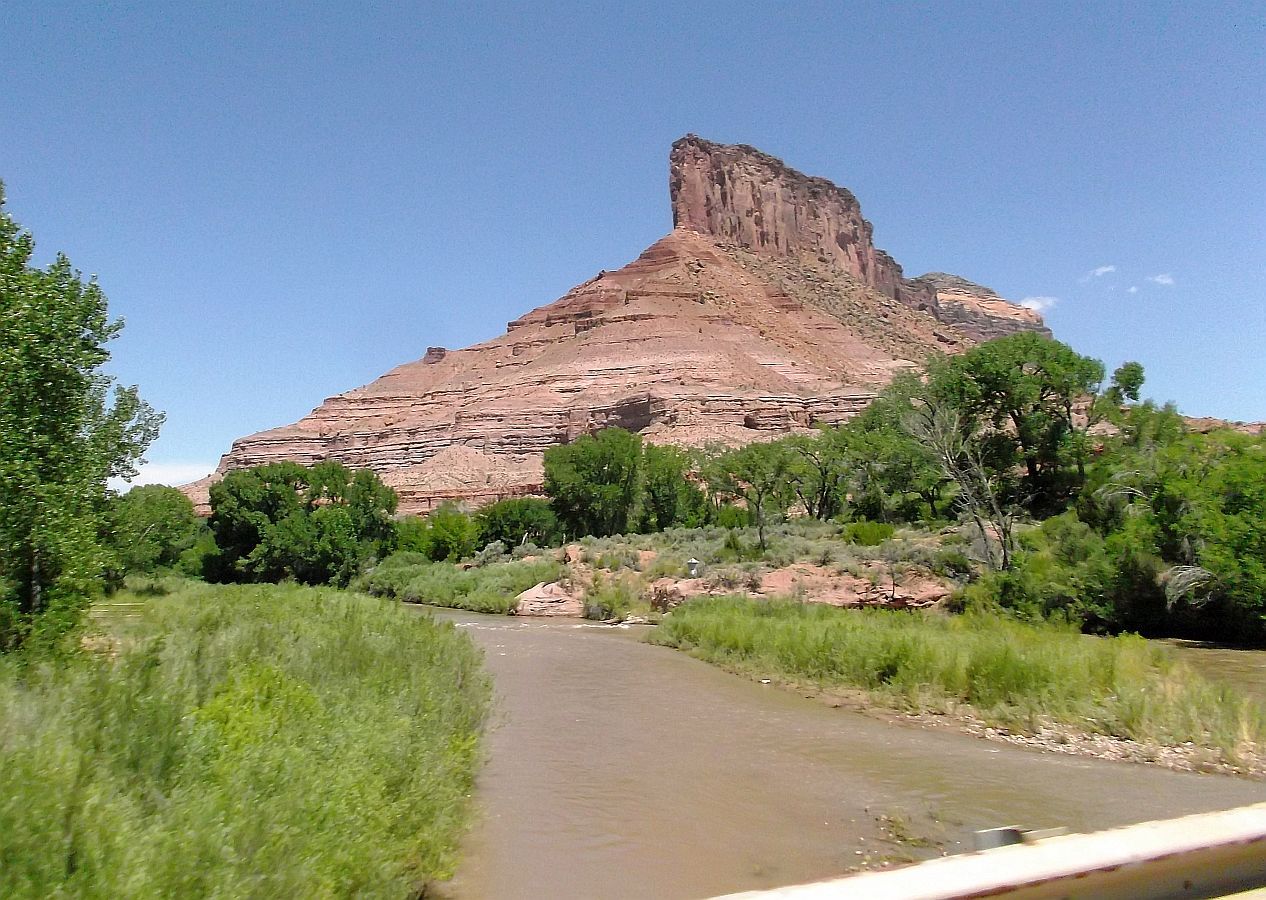 ...To the left...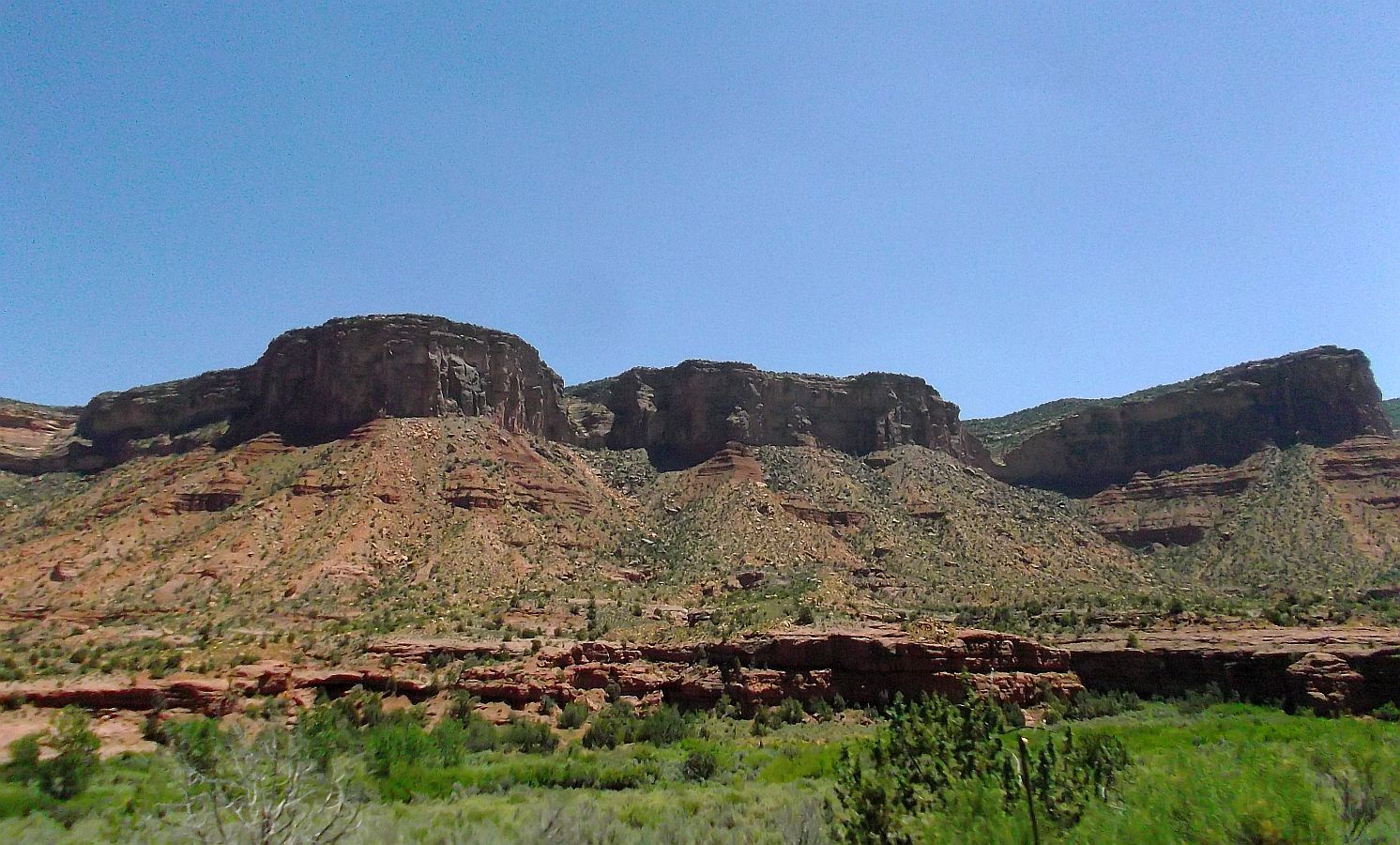 ...In front of us...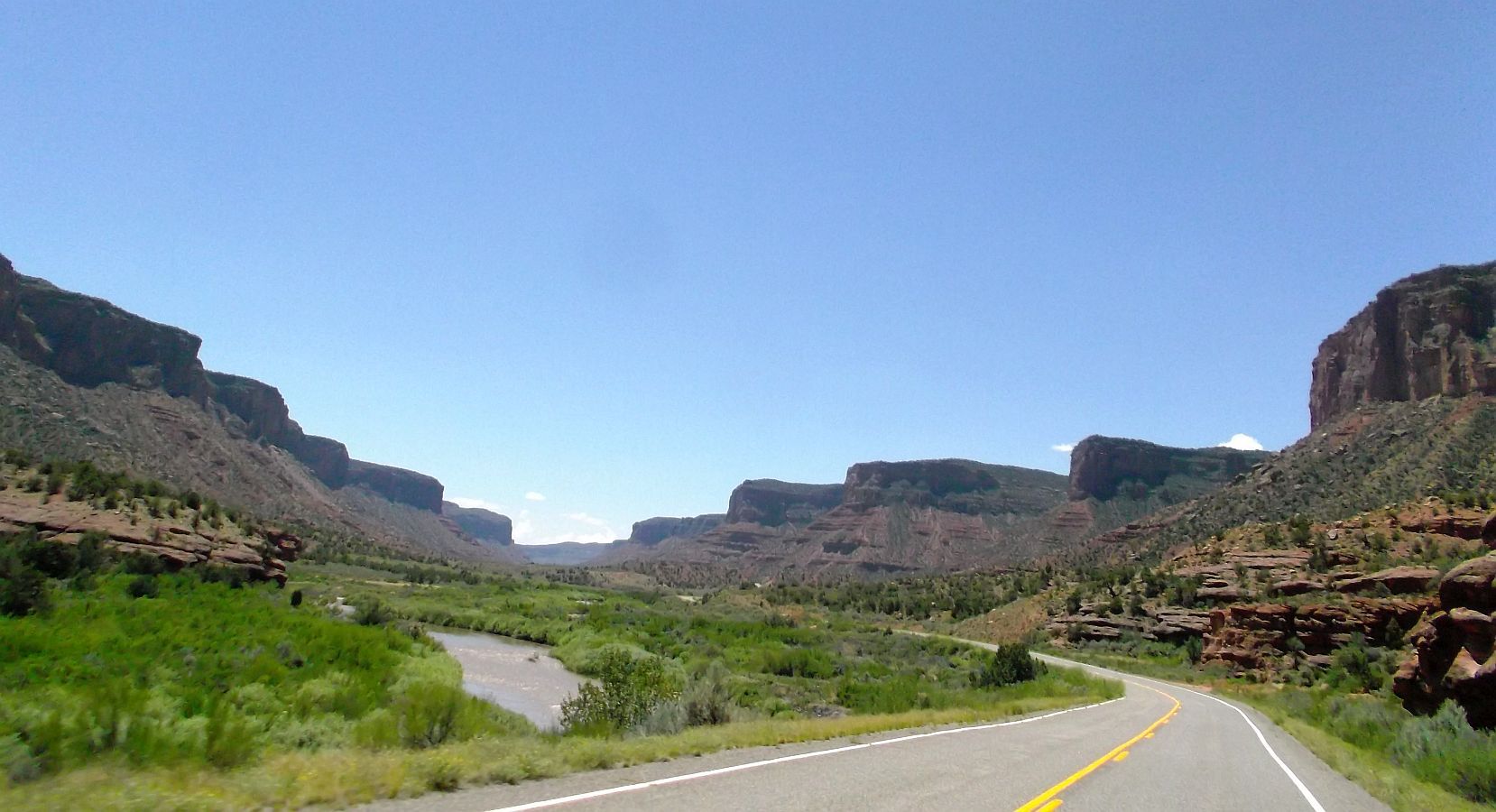 ...and behind us. We're surrounded by an amazing world!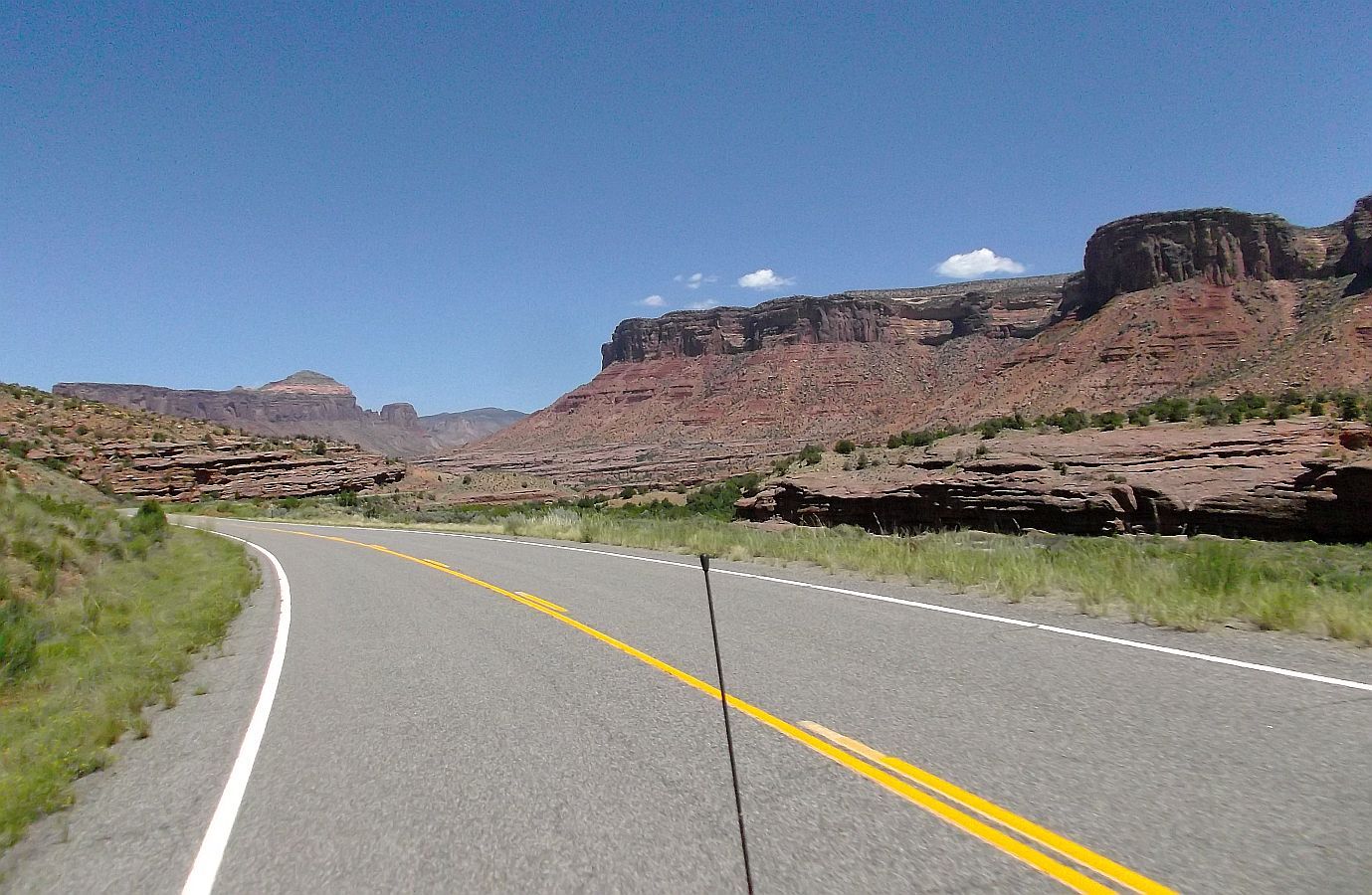 Mary took 792 pics today. We traveled less than 275 miles. It's gonna take at least another 40 pics to just scratch the surface.
Will be continued soon.