4th & Final post from Day 9-
Final post from Day 9-
We're continuing to climb and we're starting to see a little snow here and there...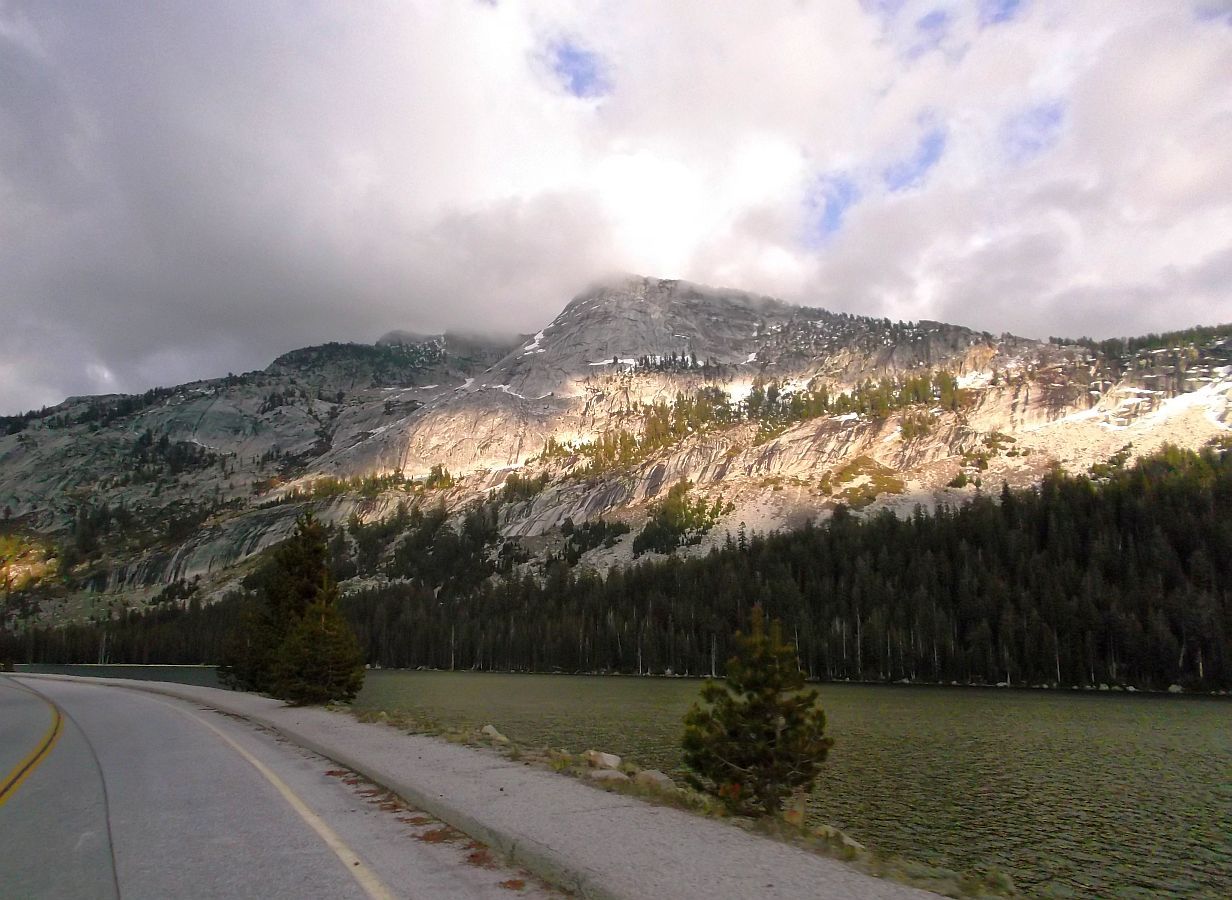 ...then, boom! A wolf runs right in front of us. Mary did a great job of getting a pic of him as he stopped on the side of the road to look at us. In all our travels, I don't believe we ever seen a wolf in "the wild". We saw another one about 15 minutes later...and Mary got a pic of him too, but not as close.
We're now at 9,000 feet, getting close to the top of the pass.
A beautiful shot, capturing mesa, woods, sunshine, shadows, mountains, snow, clouds & blue sky all at one time!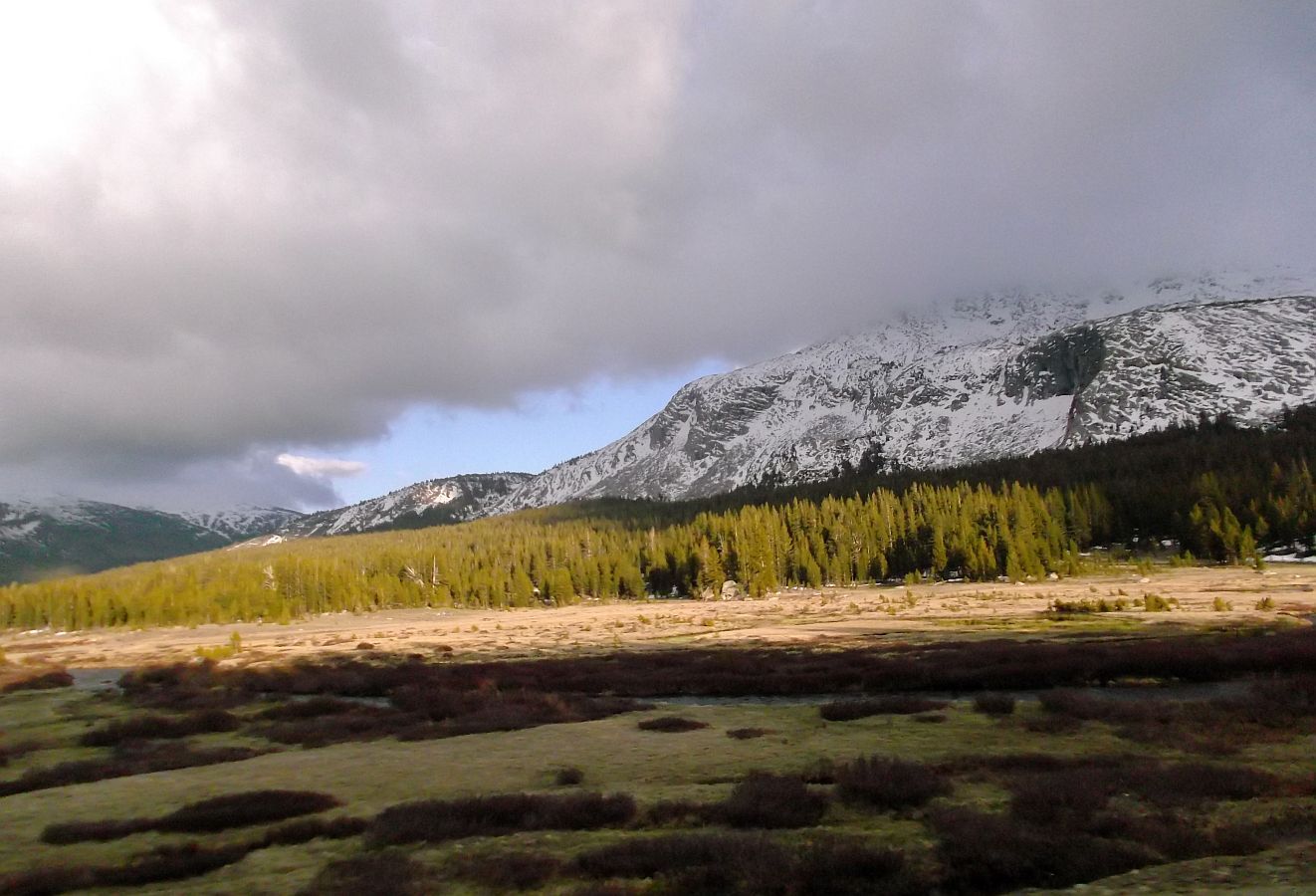 Both Mary and I are really enjoying Tioga Pass. We are about 50 miles from the valley floor with all its' amazing views, and now up here, they're different views...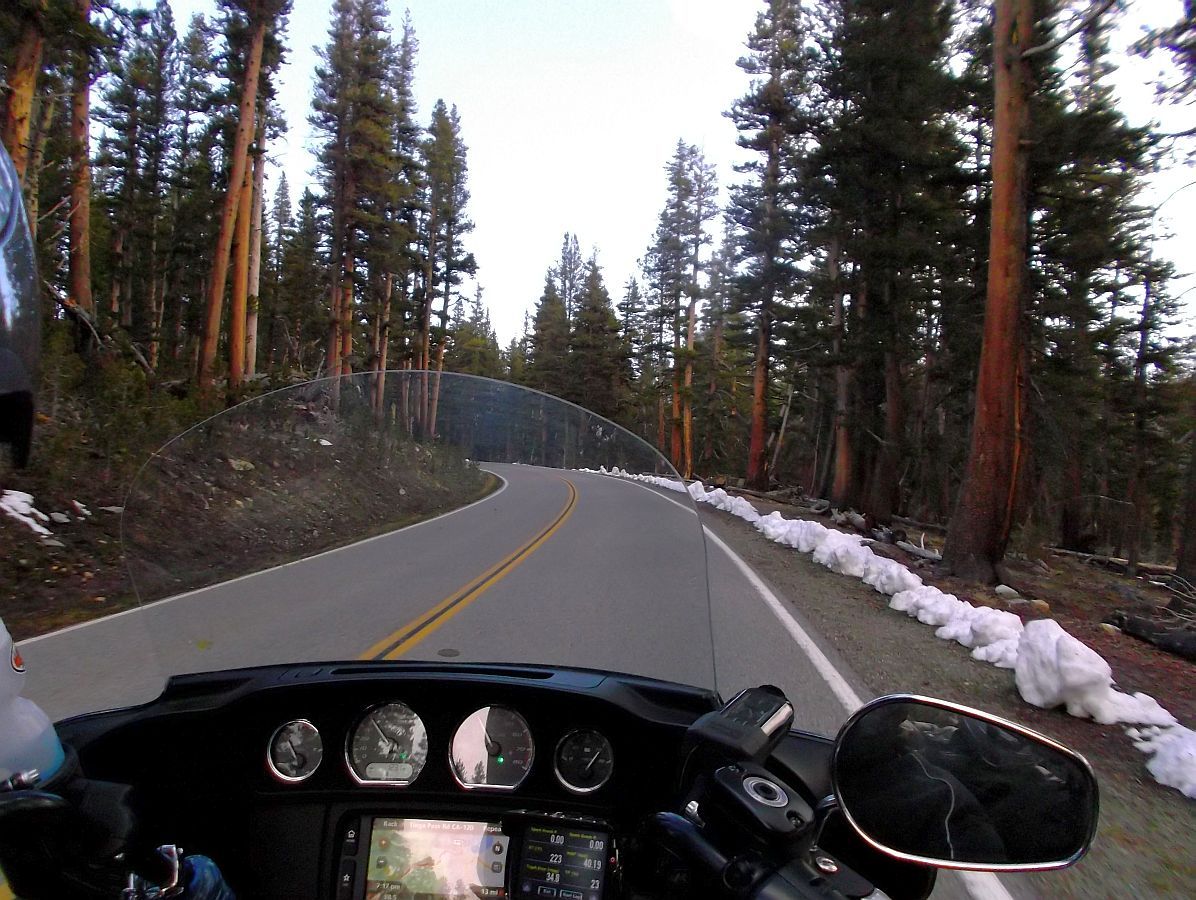 ...but just as amazing!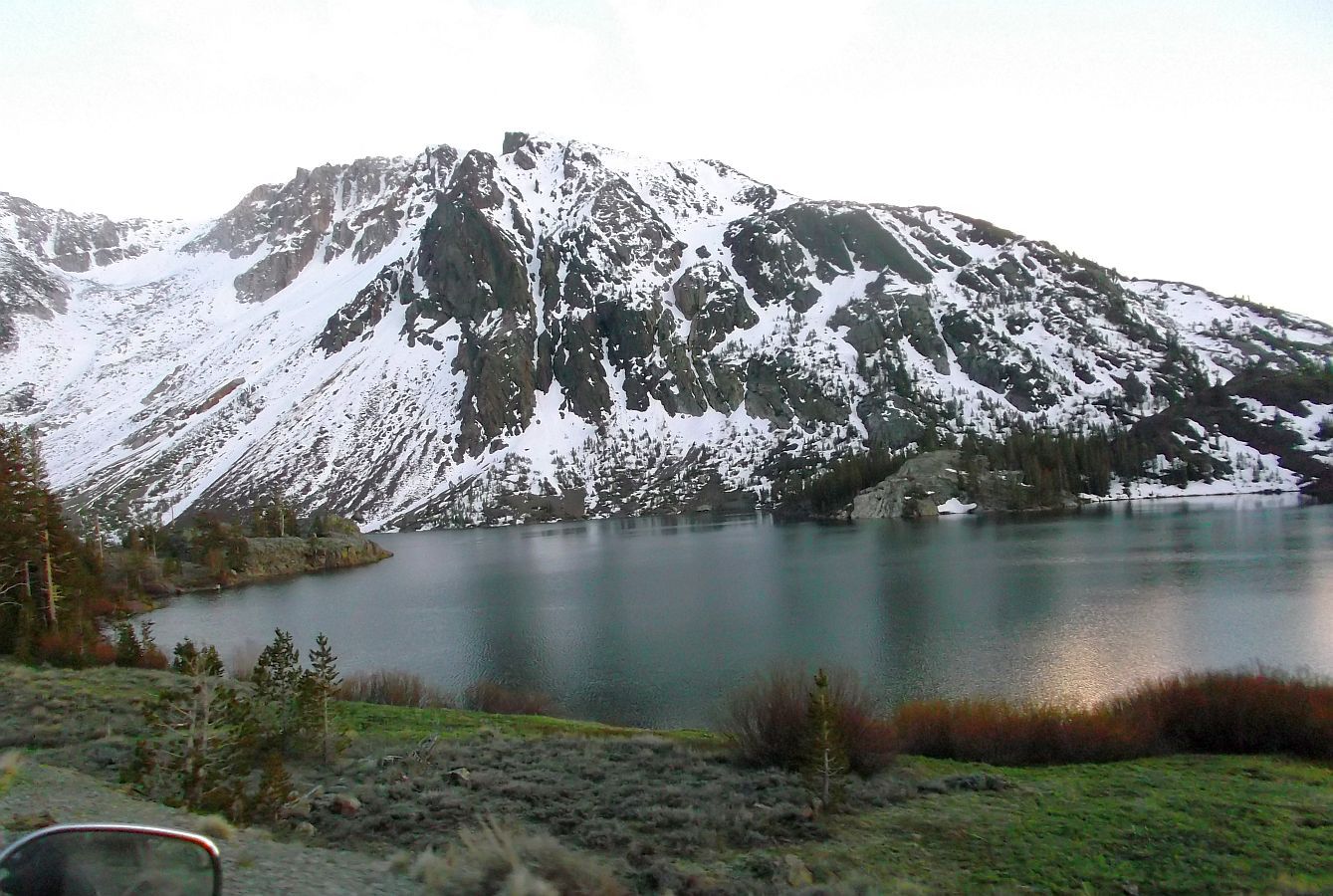 We're on the downhill side of the Pass now...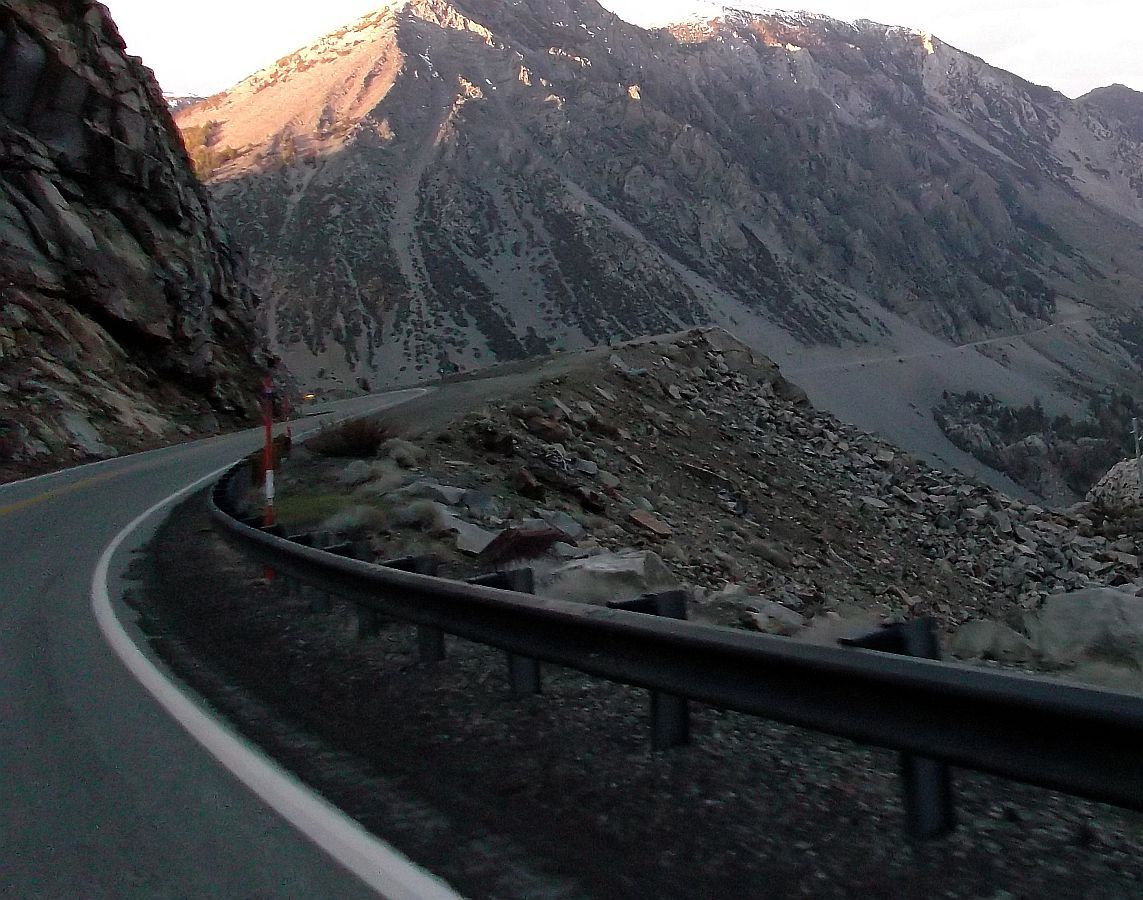 ...looking back at the view of where we just came from...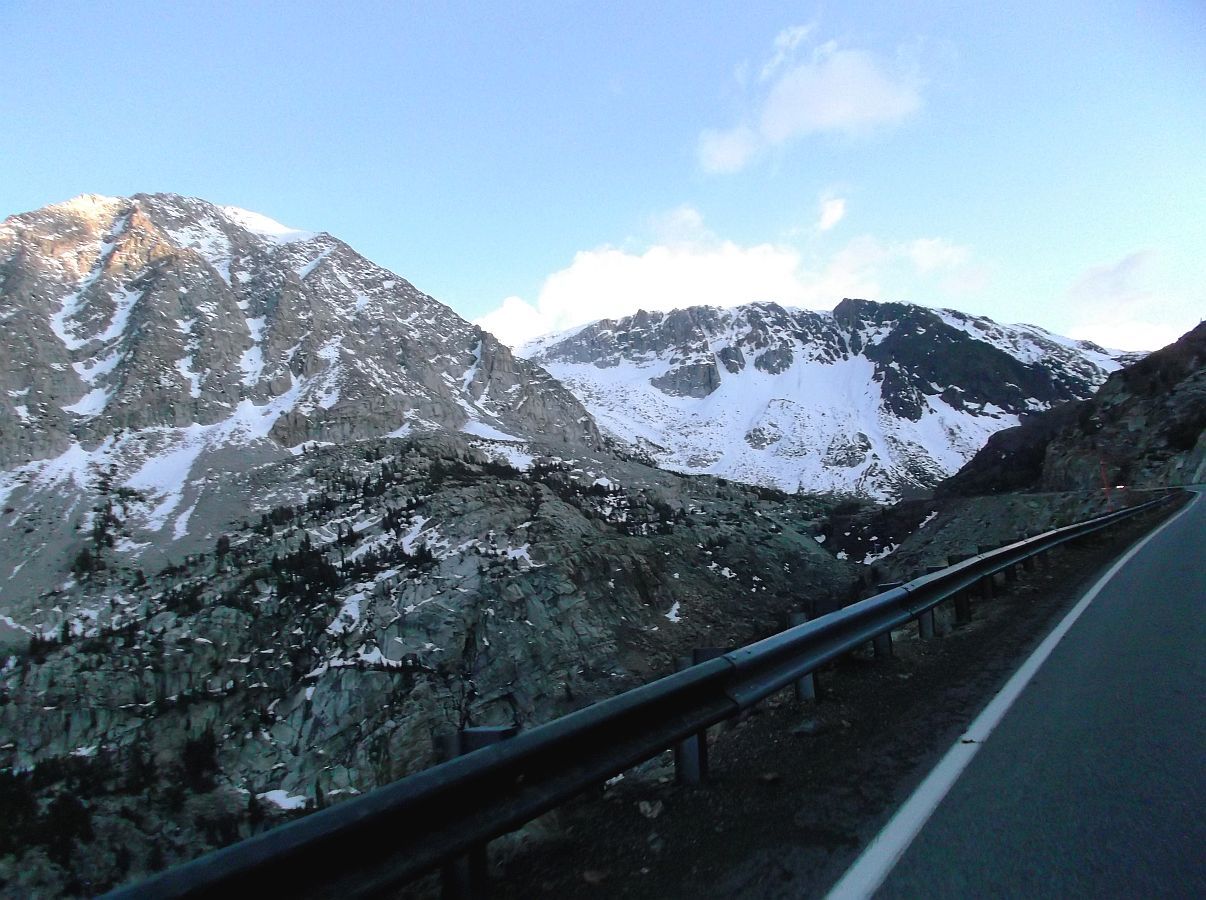 ...The TG has been running great, the temps are comfortable, and I spend some time just eating up the great curvy road!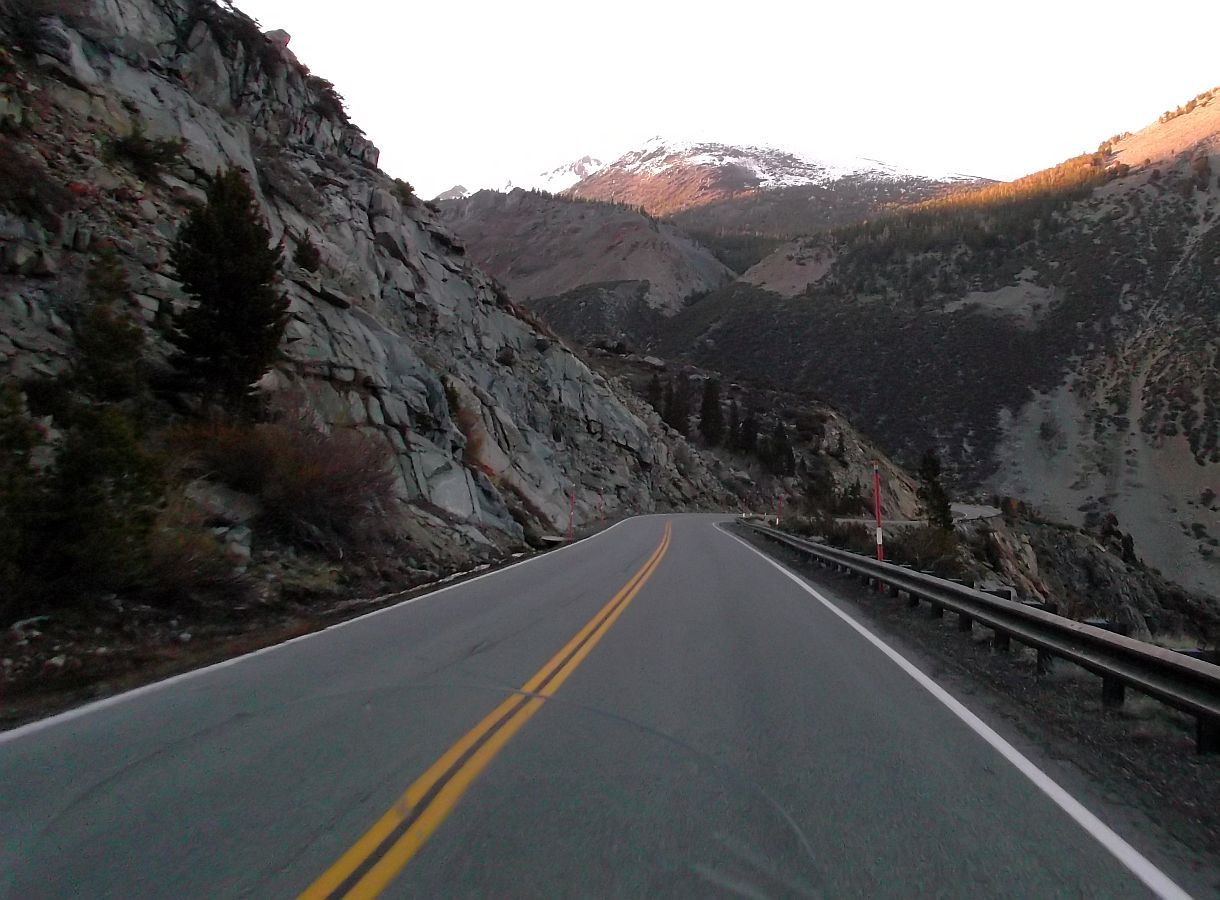 At the bottom. This day has been one full of great moments. Memories made, and, like surfers looking for that perfect wave...this was a perfect day of riding.
We found a nice Motel in Lee Vining, watched the sun set over the lake right after we checked in. Then went to the country grocery store right next to the motel and got supplies for dinner and lunch tomorrow.