A couple of days in Grand Junction.
A couple of days in Grand Junction, visiting and riding with Alan, aka Fuzzy.
Last night we met Fuzzy, Alan, and went down the road for dinner. Had a great time visiting, closed the place down. Great food, Great conversation, & A/C for Mary.
Went out to the parking lot, our two Tri-Glides were the only vehicles there. Yes, there are two TG's in the pic below....shows you the benefit of a light color at night time.
This morning we see someone had scraped against my rear fender in the Motel parking lot. Does not look good, but will see if it buffs out.
So...Today was a BIG day! Fuzzy took us to the Colorado National Monument, then to the Grand Mesa, then to the HD Dealership, then back to the Super 8, our home away from home.
Mary took over 650 pics, and most of them are spectacular. It's going to take a few days to whittle it down to 60 or 80 of the best.
Here's the first installment-
Following Alan out of Grand Junction.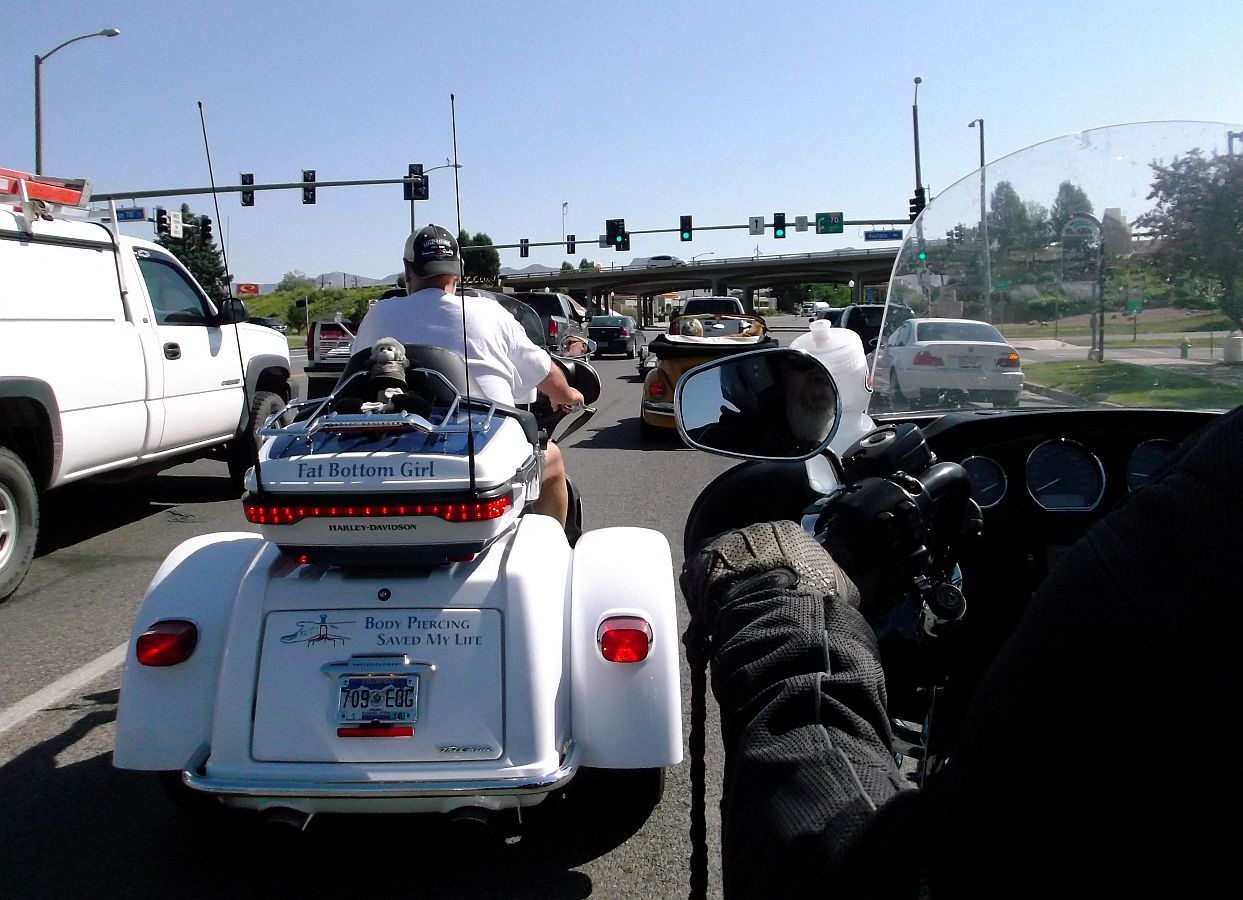 It is not long before we are at the entrance to the Colorado National Monument.
Since he knows I like the twistys, and knows I can't take a wrong turn (only one road), he tells me to get up front.
This is gonna be fun!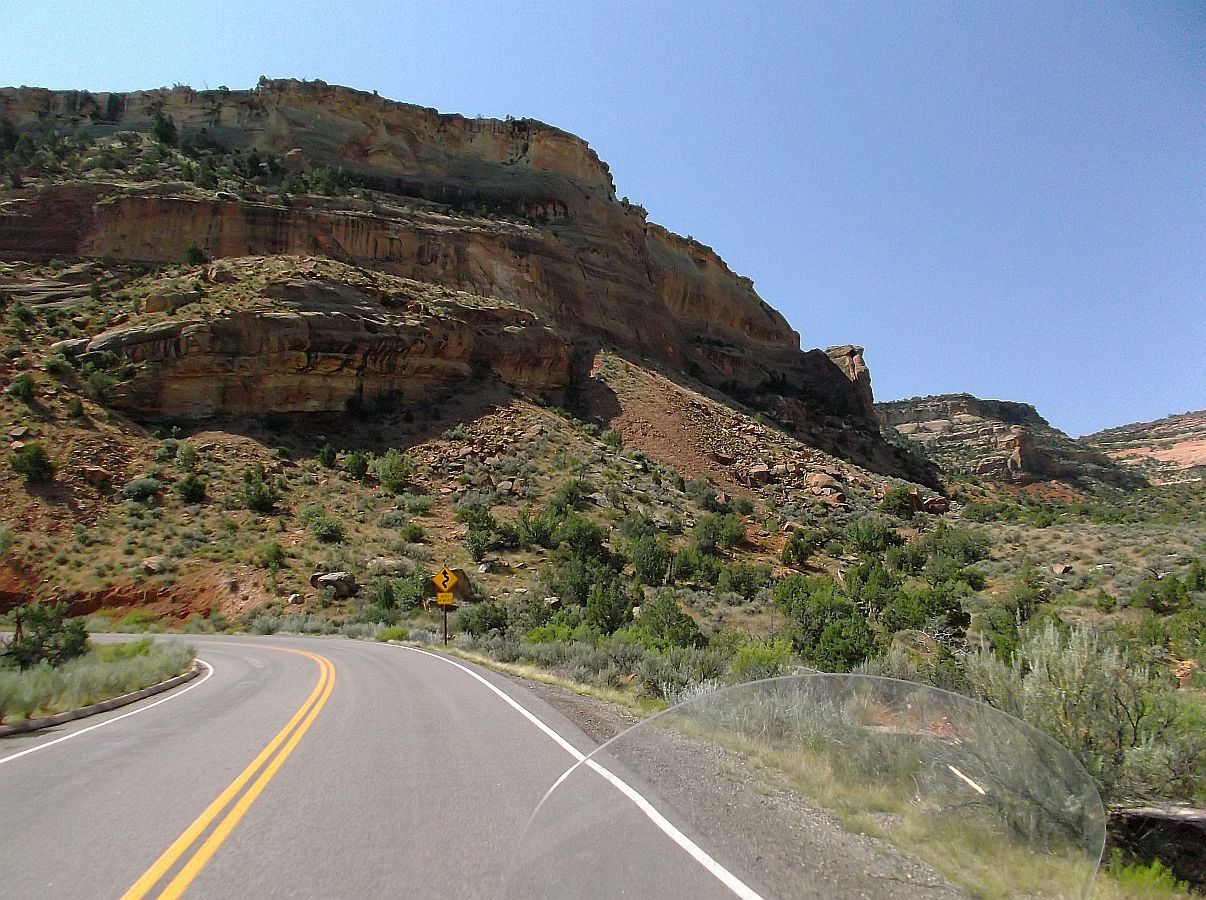 Oh yeah, after the long straight road yesterday, in crazy heat, it is nice to be climbing into cooler temps via some really great curvy road!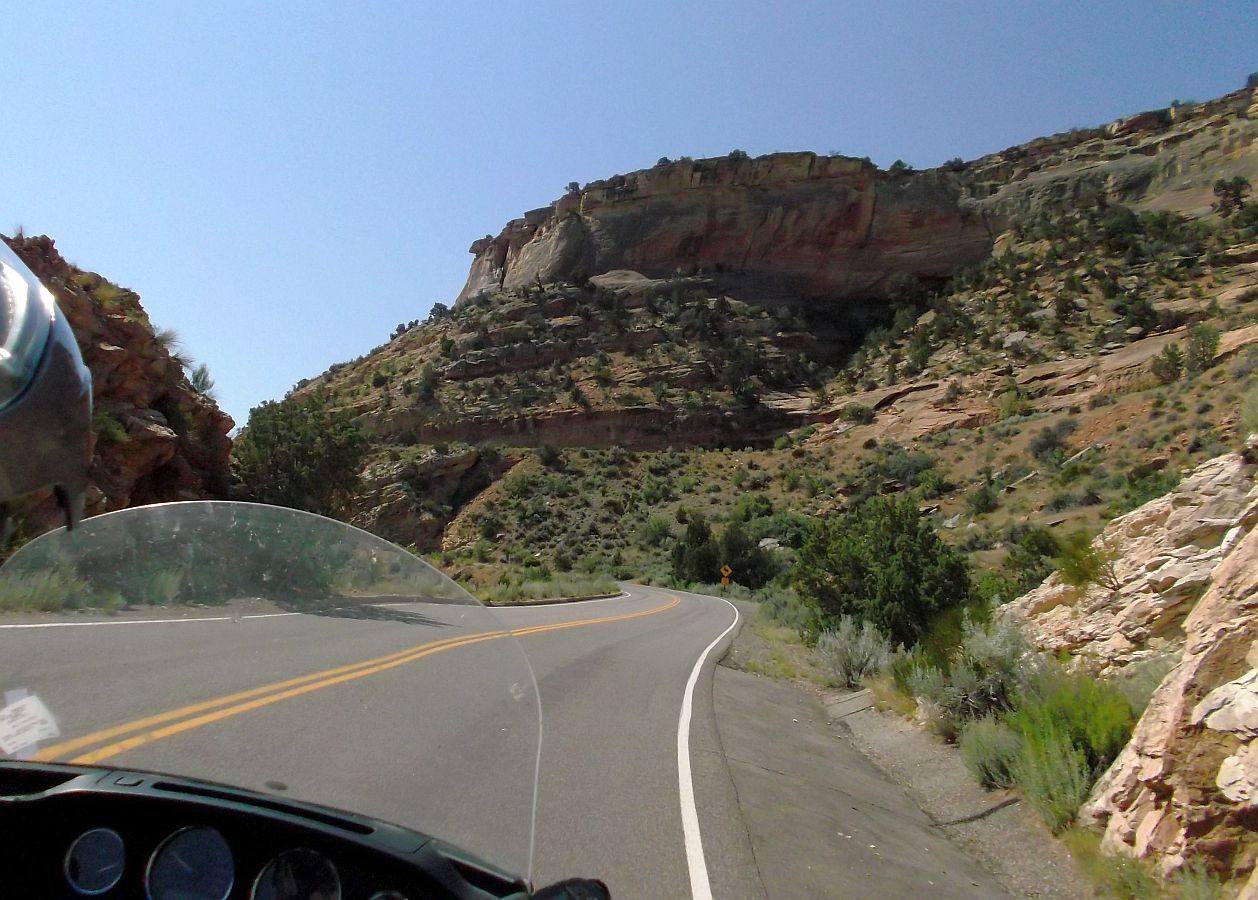 An off camber long sharp curve ahead...just my kind of fun.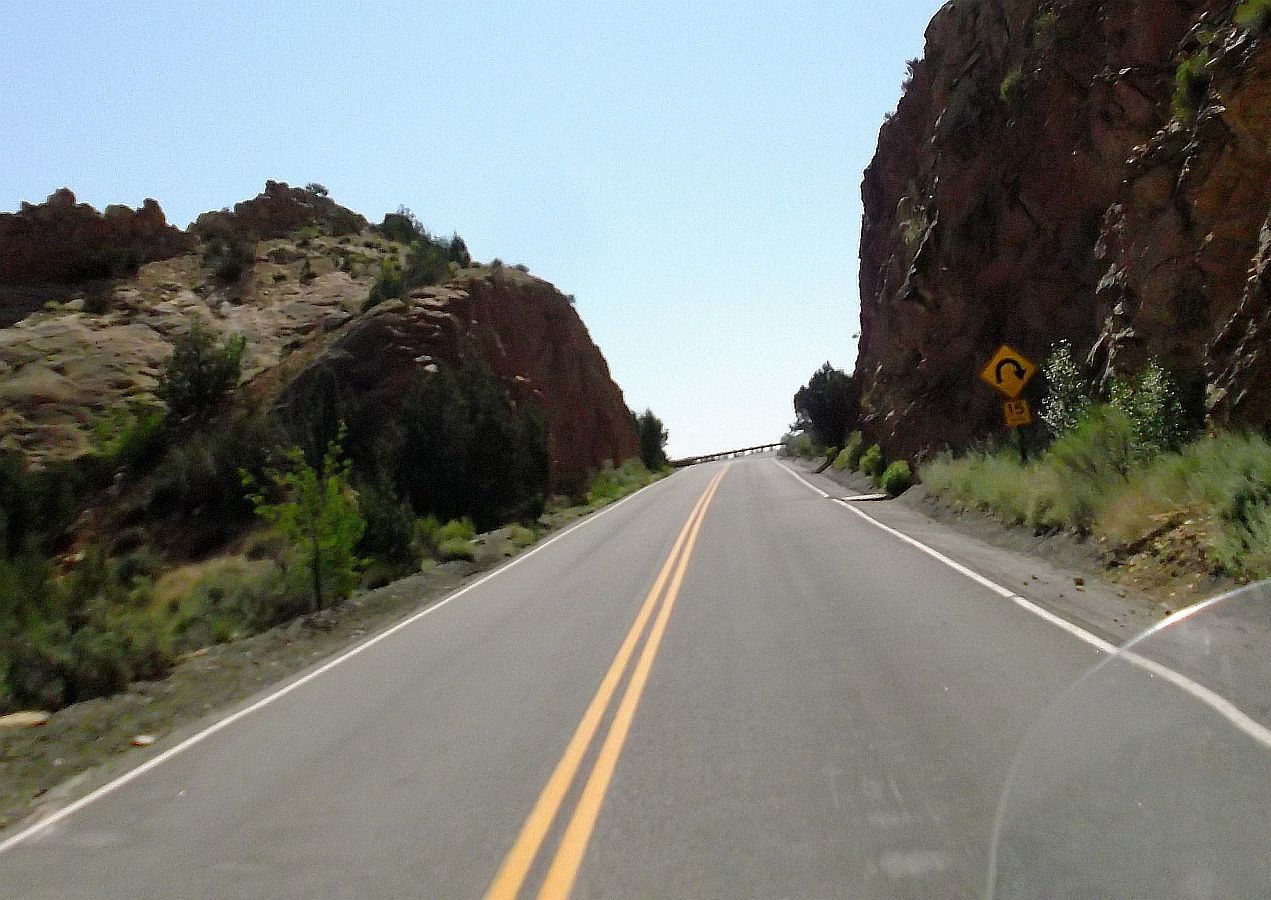 But, very quickly I find myself torn....I like to ride hard into the curves...but the sights dictate a slower pace to fully appreciate this amazing place.
I decide to take a much more leisurely pace, enjoying all the sights. Every now and then I speed up for a curve, but mostly we lollygagged along, trying to take it all in.
At this point you can see a bit of the fun road, and we are just barely started!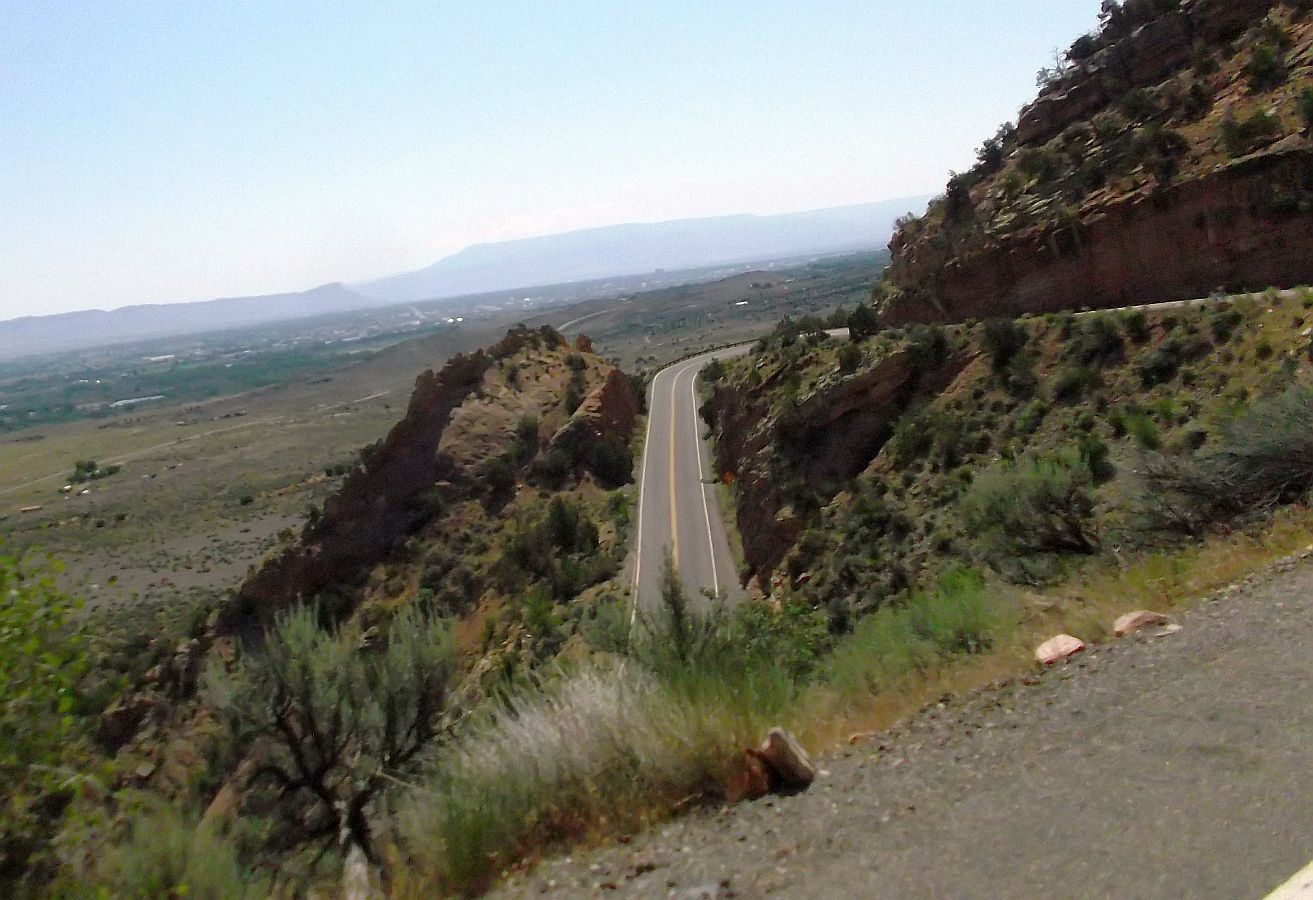 More in next post.