A tour with Fuzzy continued!
A tour with Fuzzy continued!
There is no denying this is a fun road!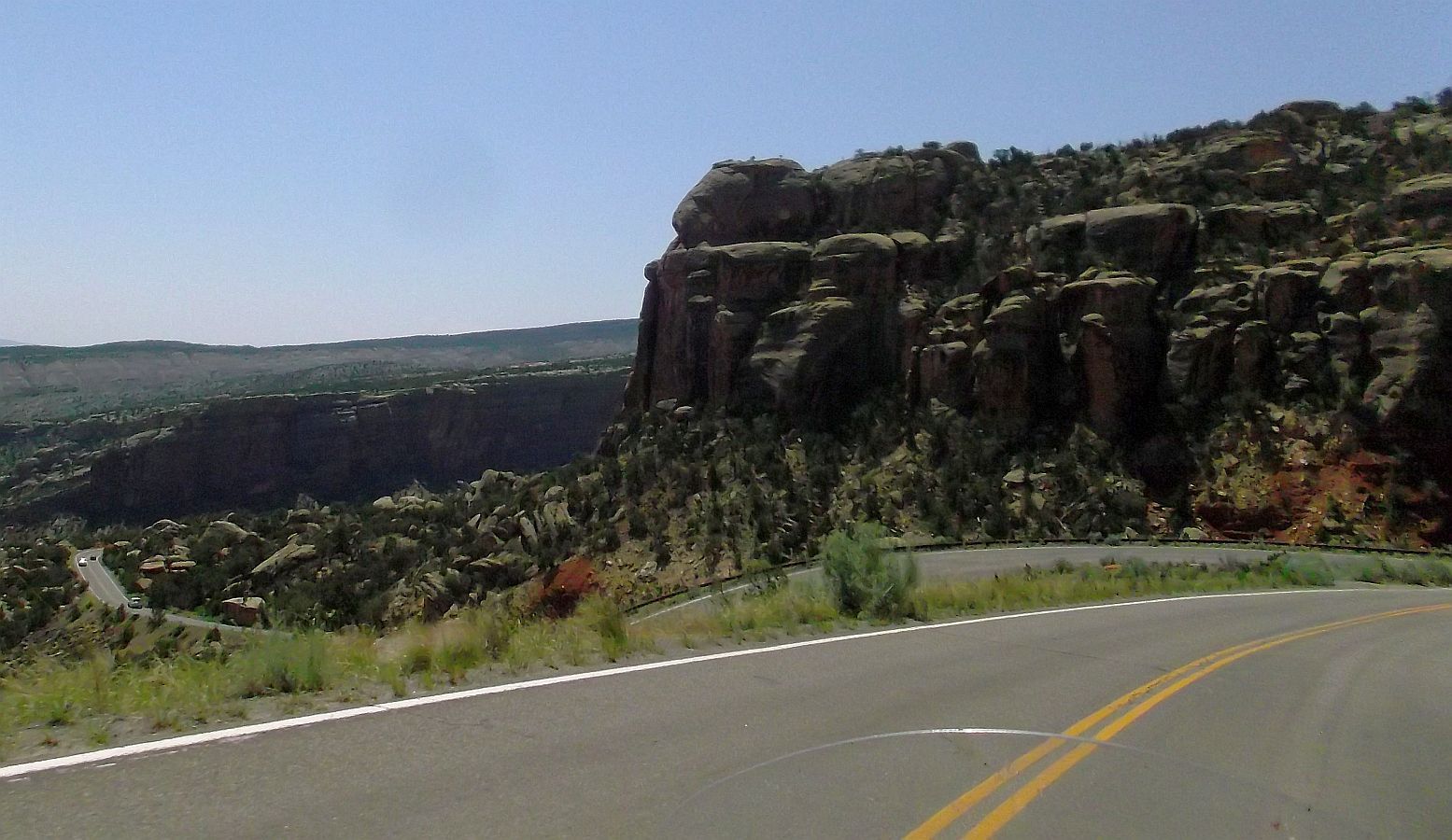 Looking behind us....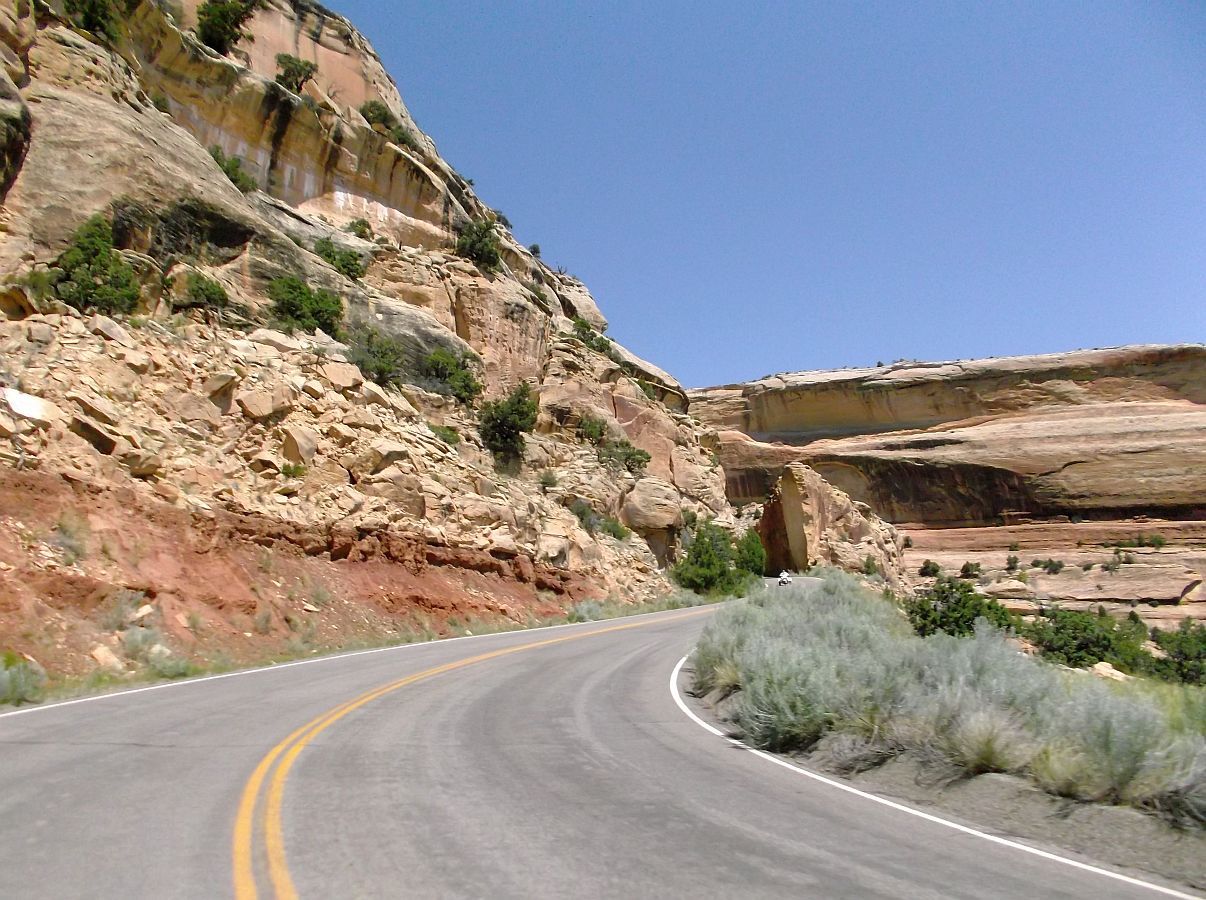 ...and a few seconds later looking ahead of us!
Coasting down the hill...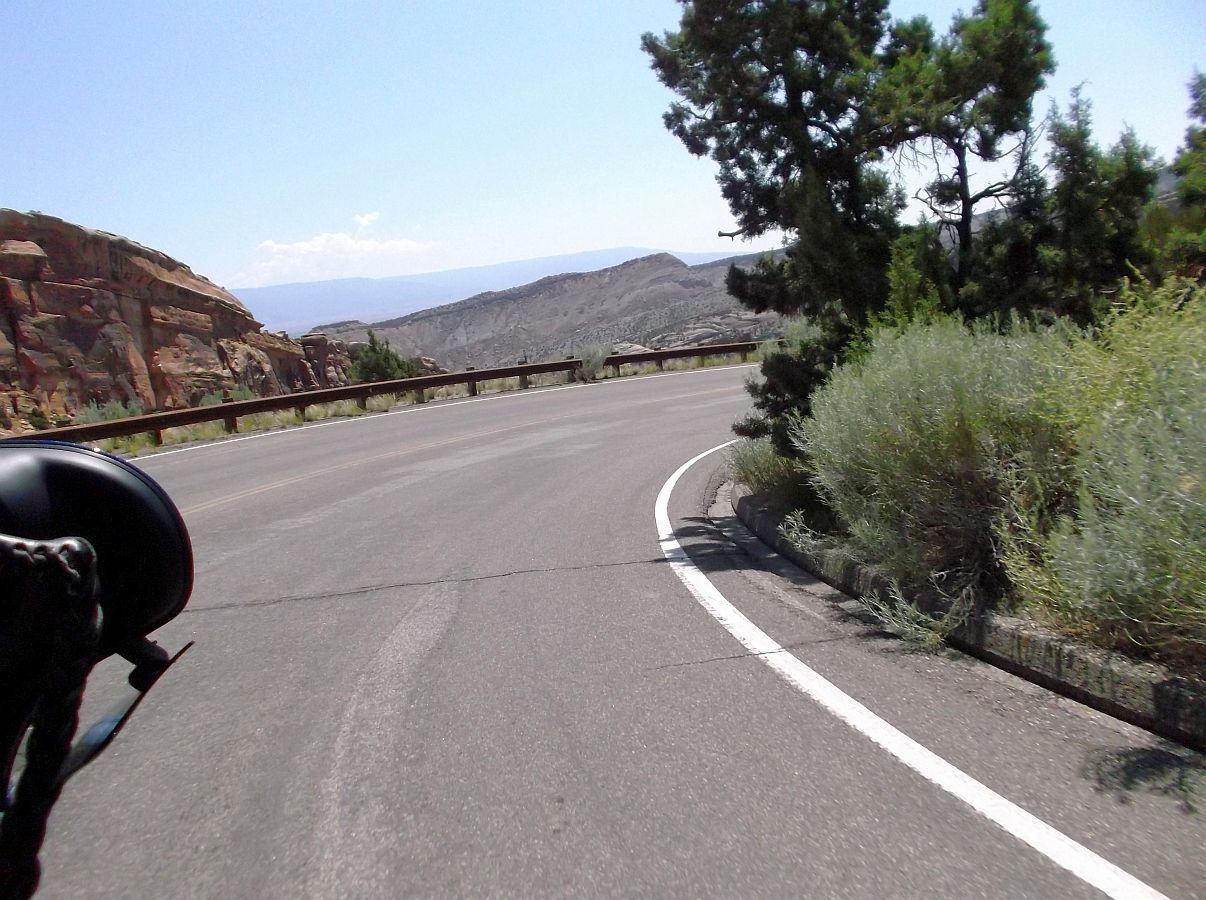 ...from the top, at 7200 ft, to the bottom at 4700 ft...
...about 1/2 of that drop is steep enough...
...that I just put it in neutral, shut the engine off, and we "flew" down. No sound but the rushing wind.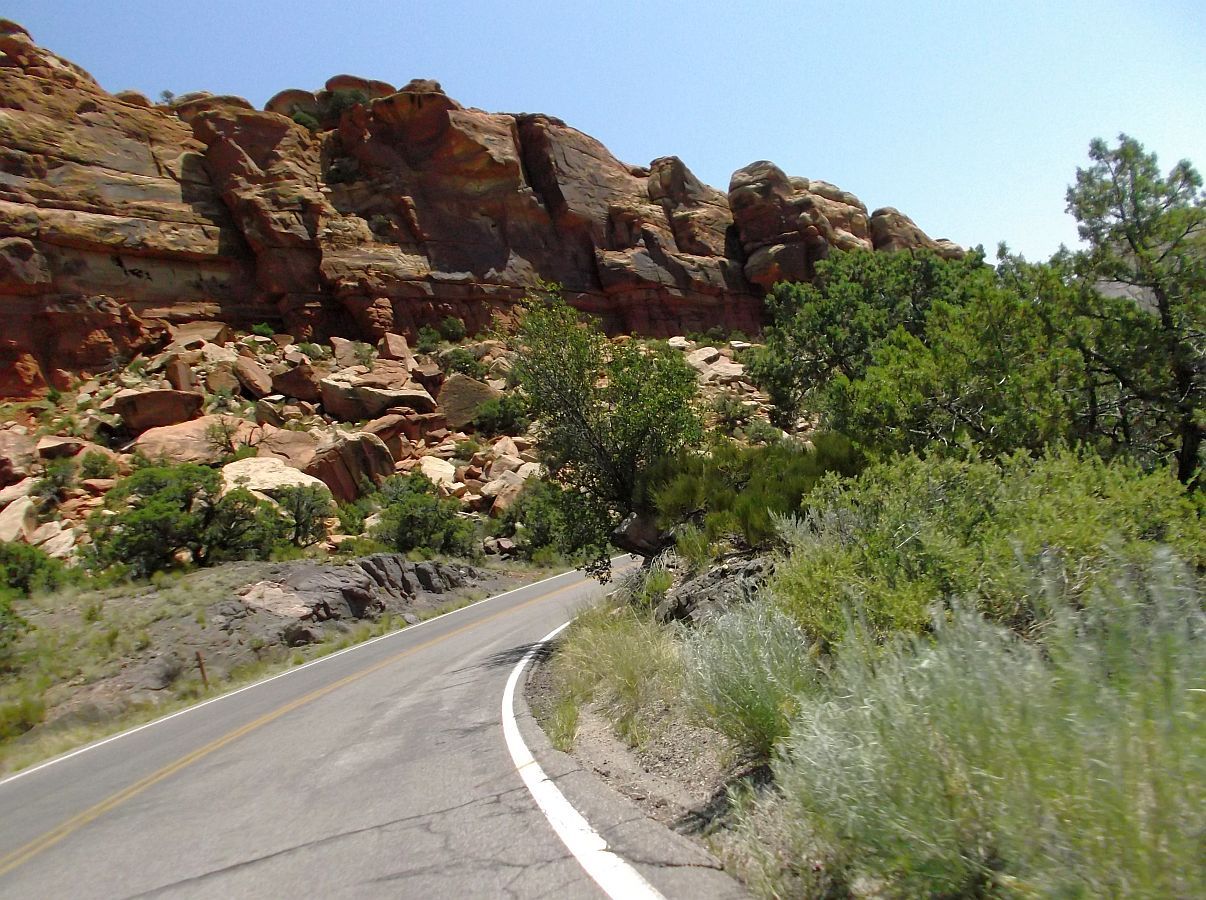 Almost at the bottom...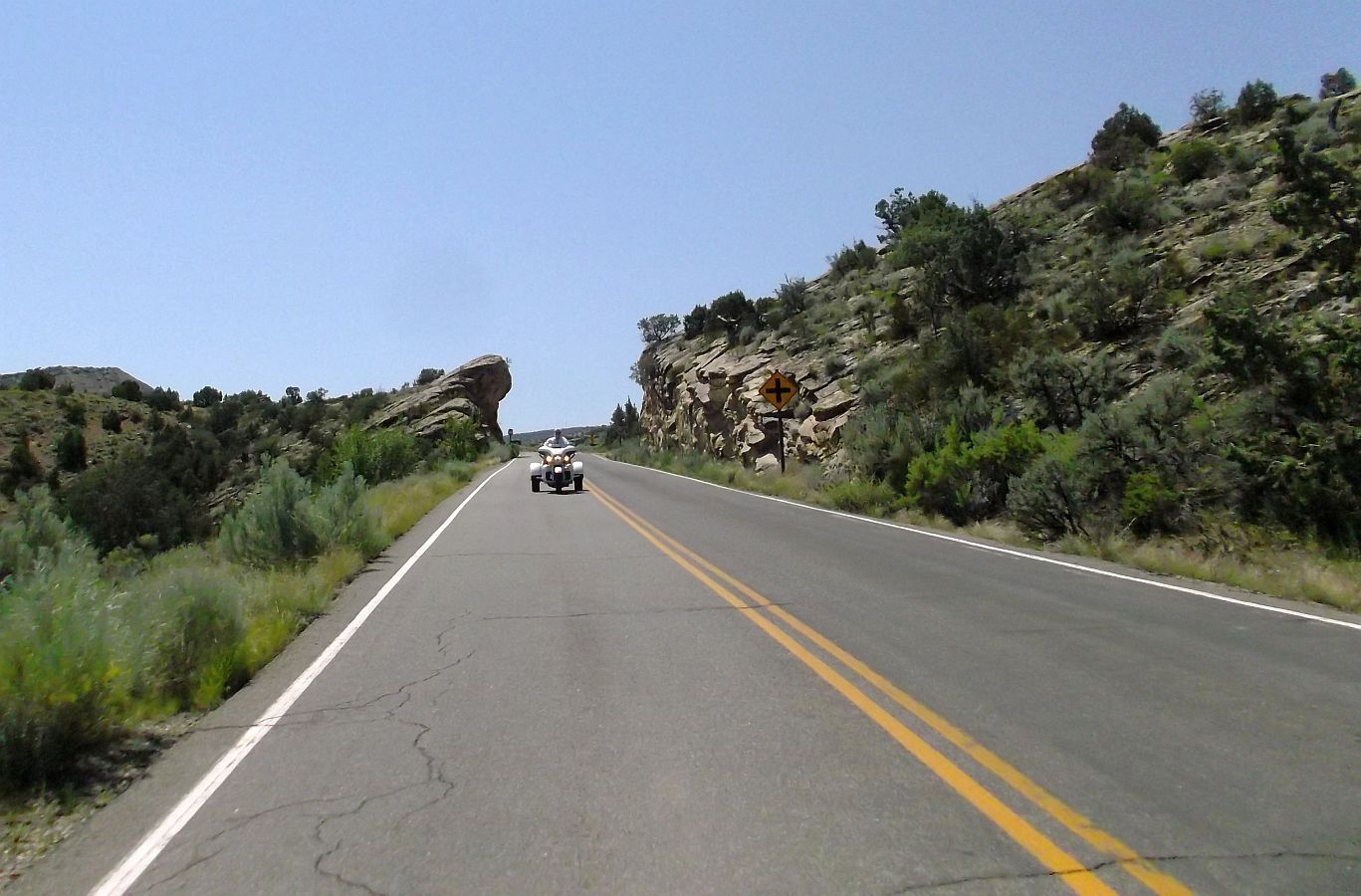 ...and here we are. WOW, what an amazing place. Thank you Alan for taking us here.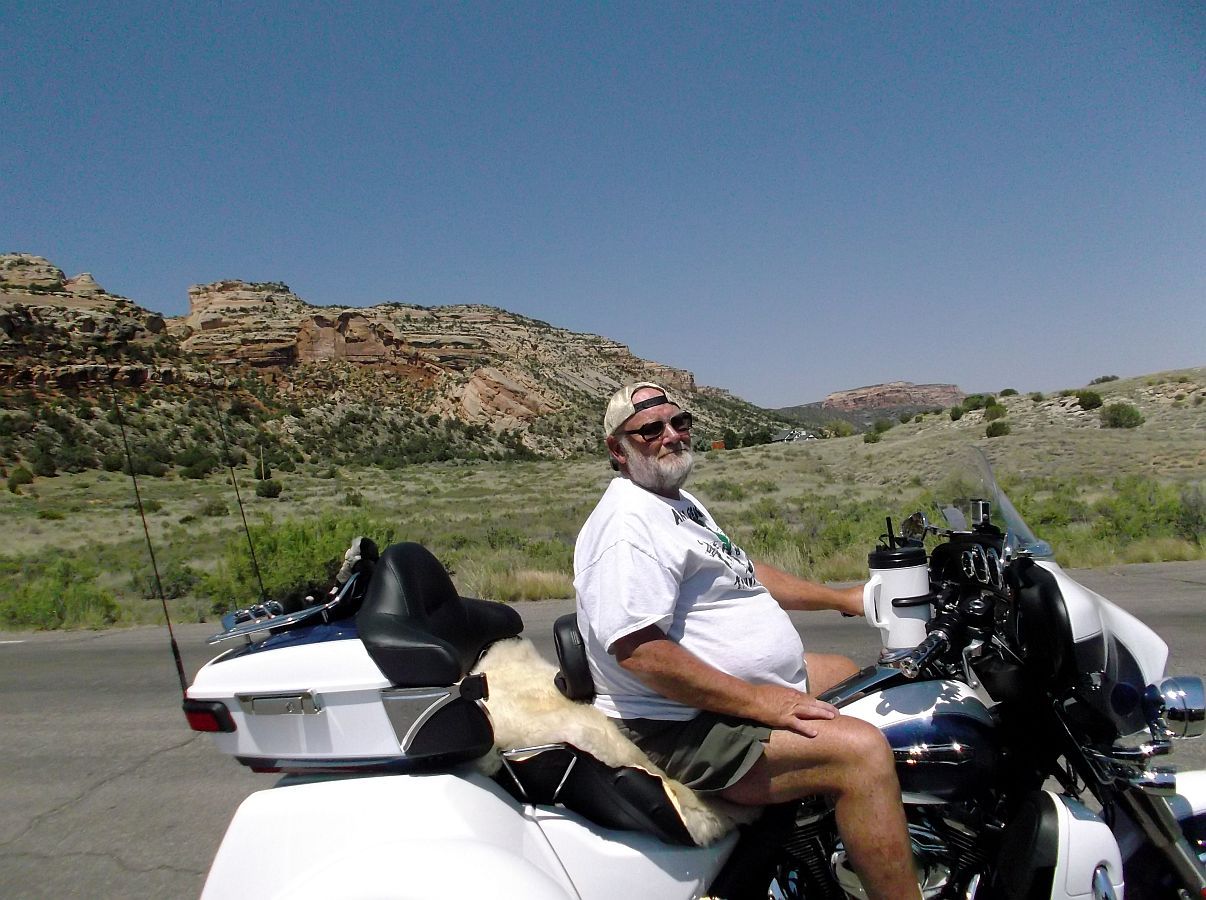 Now Alan is back out front, leading the way to the Grand Mesa!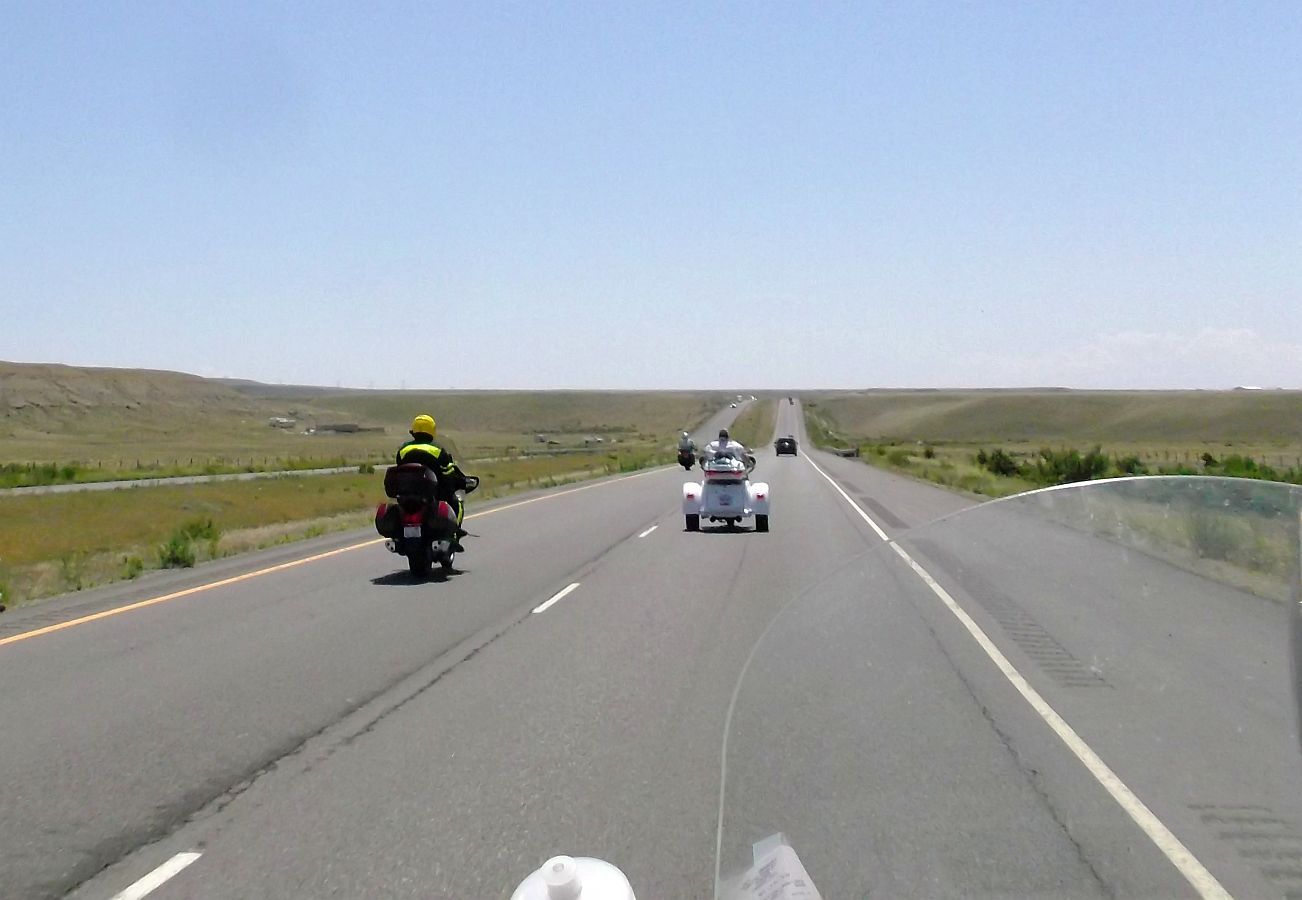 More in next post.