Anchorage Back to Tok on Different Road
Leaving out of Anchorage for Tok.





Folks chop Harley's all the time, not too often you see a VW van chopped.

Looks like they took a few feet out of the middle!





Both Mary and I are happy to be back on the road! I got the work done I needed to, we went and saw the Surprise Glacier, got laundry done, and we were both itching to get back in the saddle.




Did not take us long to get away from the overcast that covered Anchorage most of the time we were there.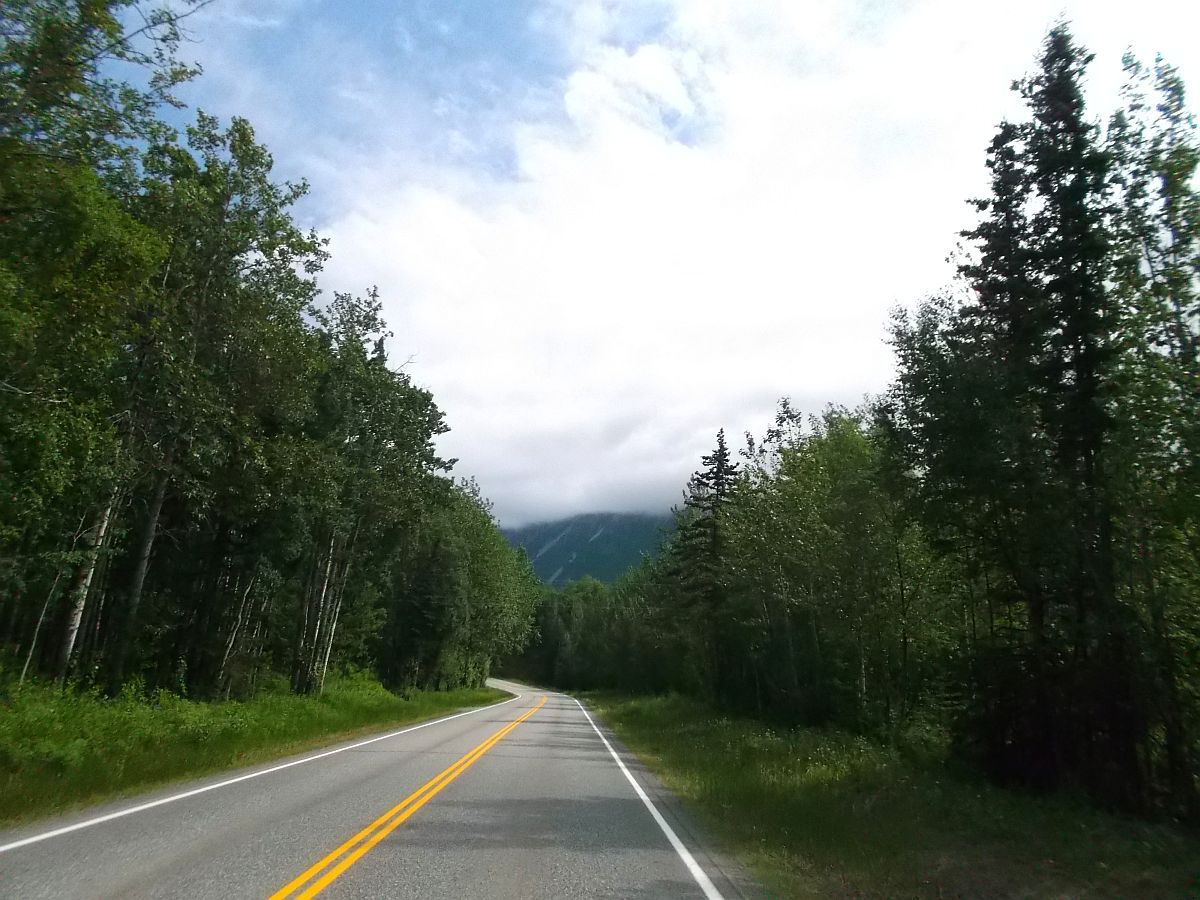 We are headed for Tok, a city we have already been in, but on a different road!





I did not realize Mary had taken this picture until looking just awhile ago. Periodically I ask her for a tissue to clean the lens on the video camera. Just put it on cruise and give it a few wipes to get any bugs off it.

How she handed me the tissue and got a picture of it at the same time, with herself in the mirror, I do not know. lol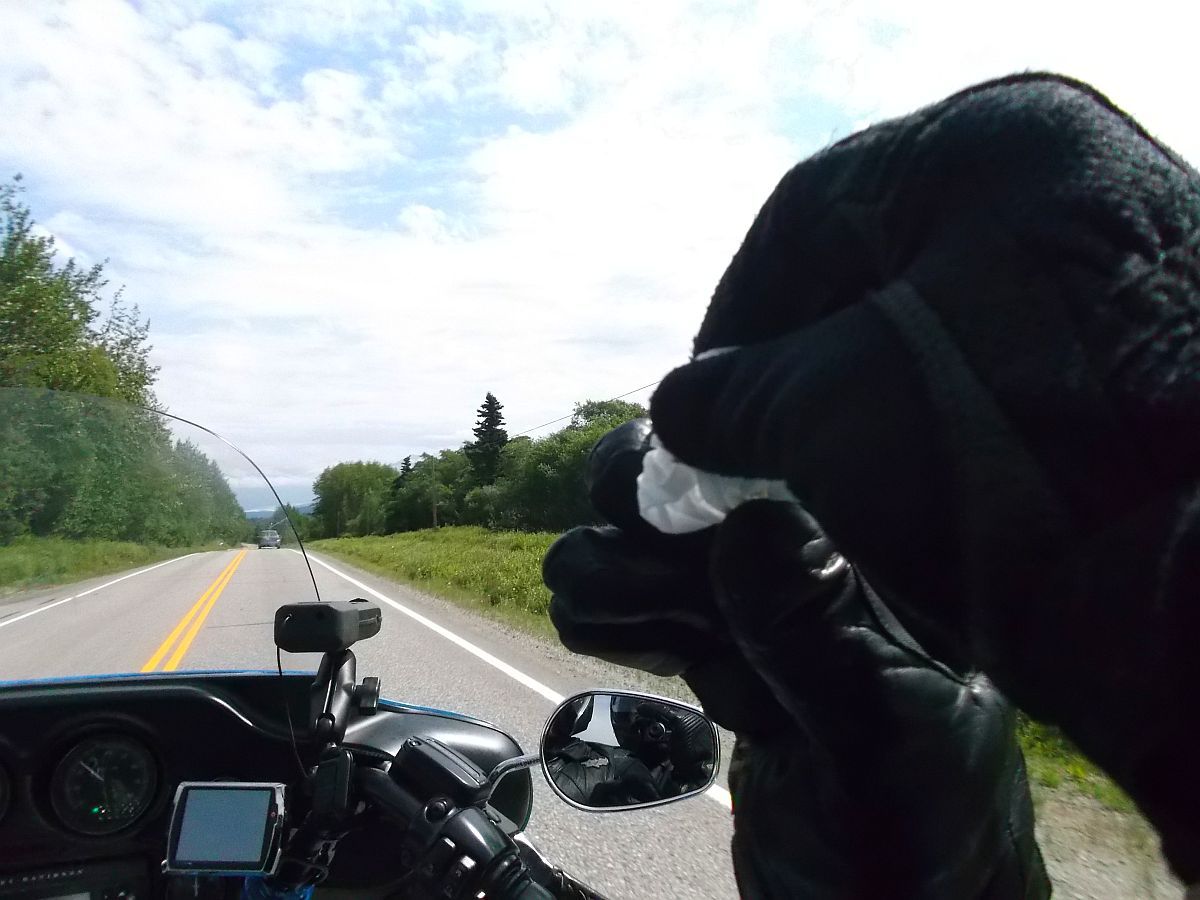 Man, it feels good to be back riding again, and the roads and scenery today are great!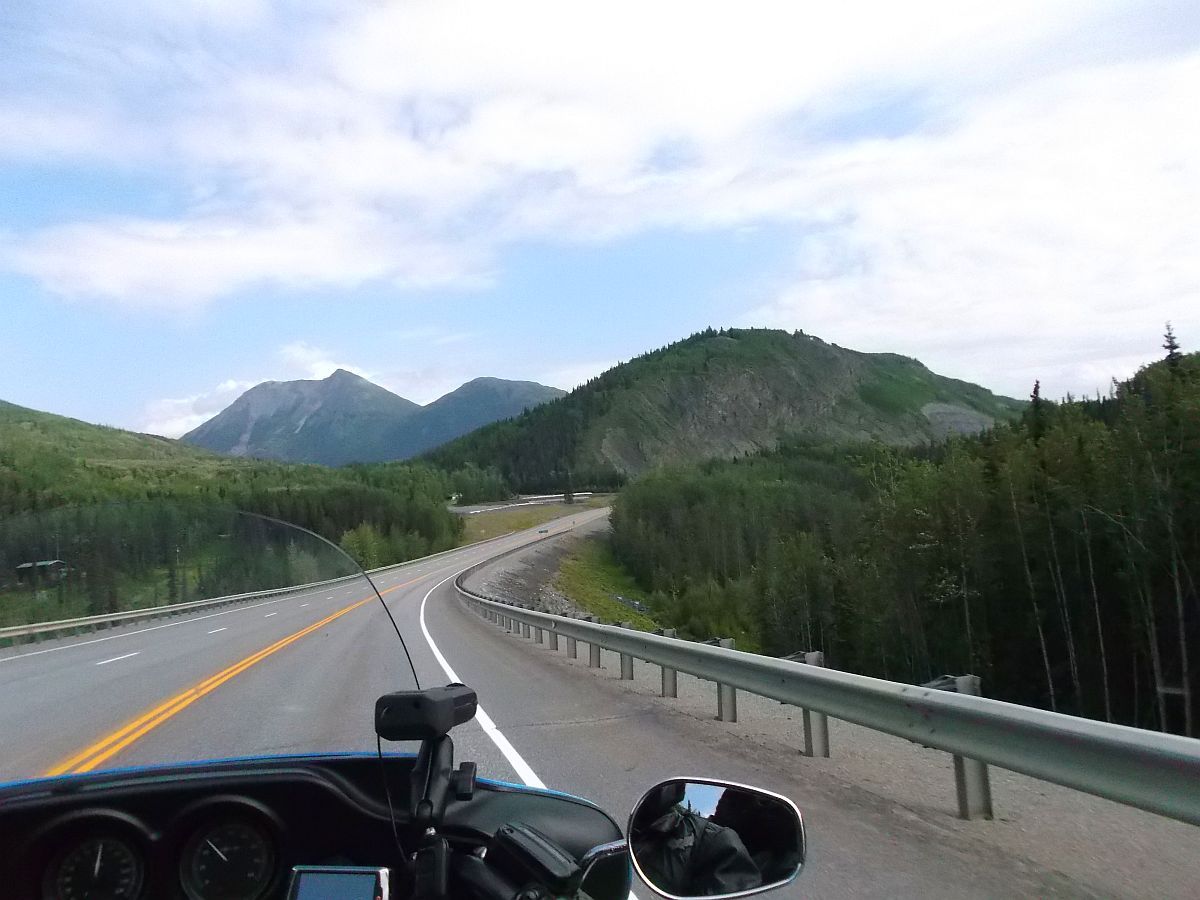 Came around a corner and saw this...pointed it out to Mary, but she was already getting a pic.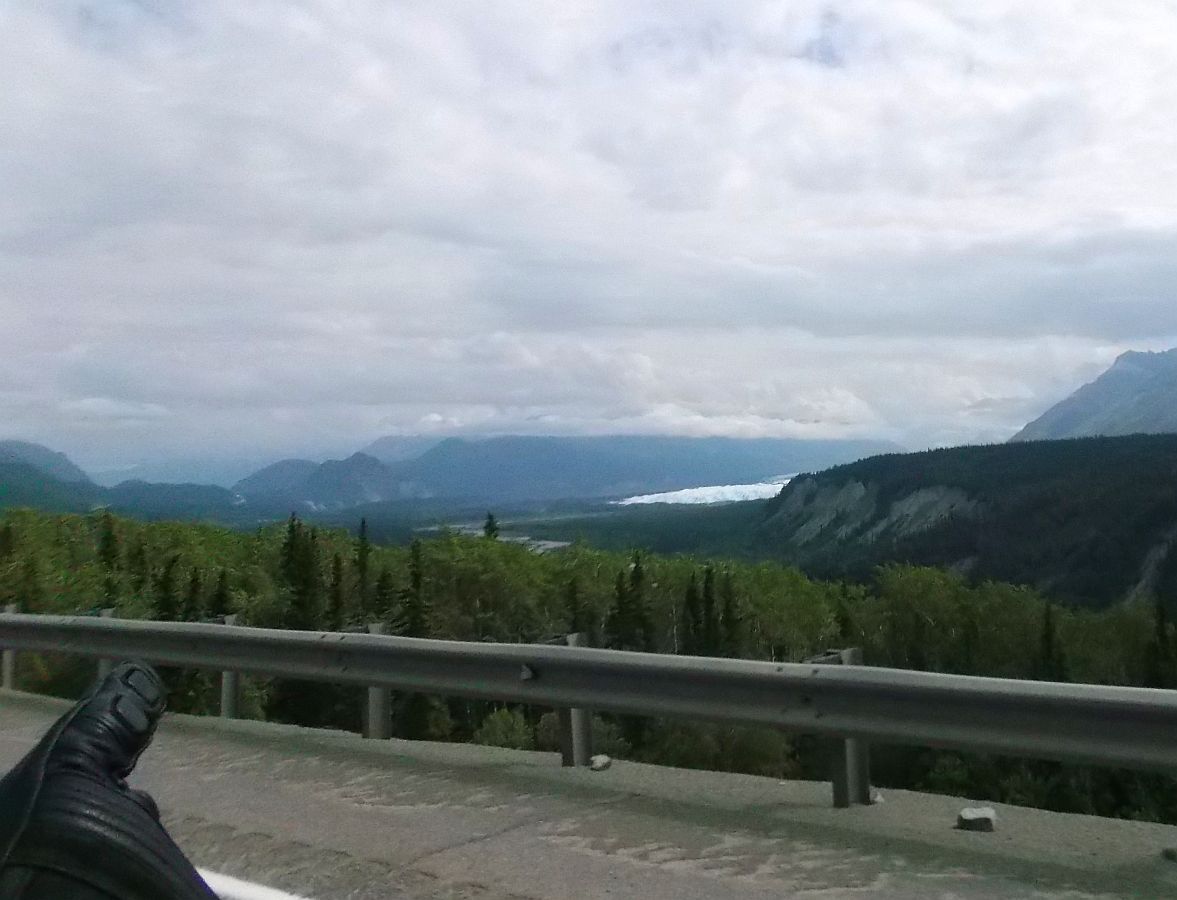 It is the Matanuska Glacier. It is enormous. Was sort of cool that it was lower elevation than us also.

It is 26 miles long and 4 miles wide. That is a LOT OF ICE!




We stopped for gas, that valley to Marys right is the where the top of the glacier is. Can't see it well in the pic, but it was a pretty amazing sight.




While at this gas stop, talked to a local who had just came in from the hills a few miles down the road. Said he saw a herd of 500+ caribou...be careful going down the road. We did not see any, but it was interesting talking with him.

Notice, no premium, only 87 octane. Had to add some octane booster, it is working well.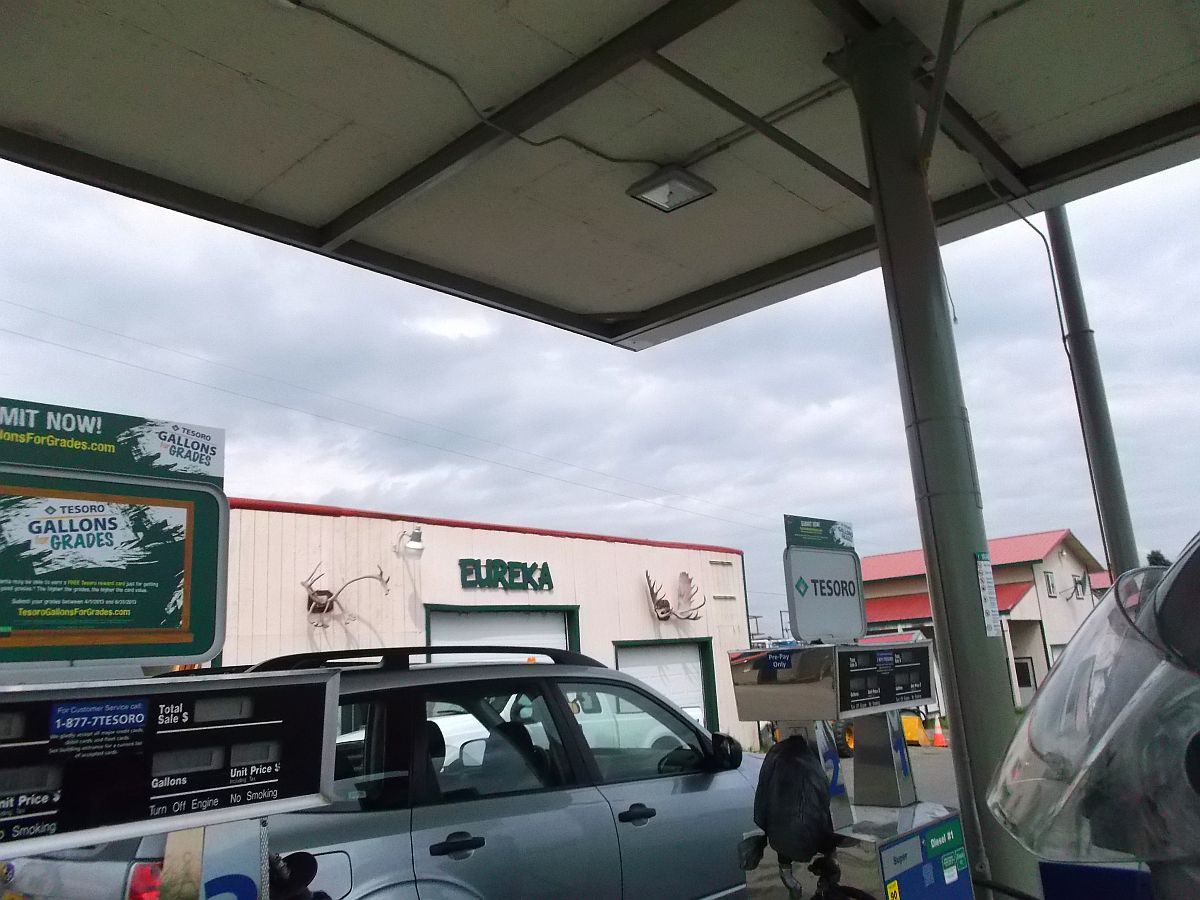 Some great sights today!

You can see from the trees, we are riding into a 20+ mph headwind.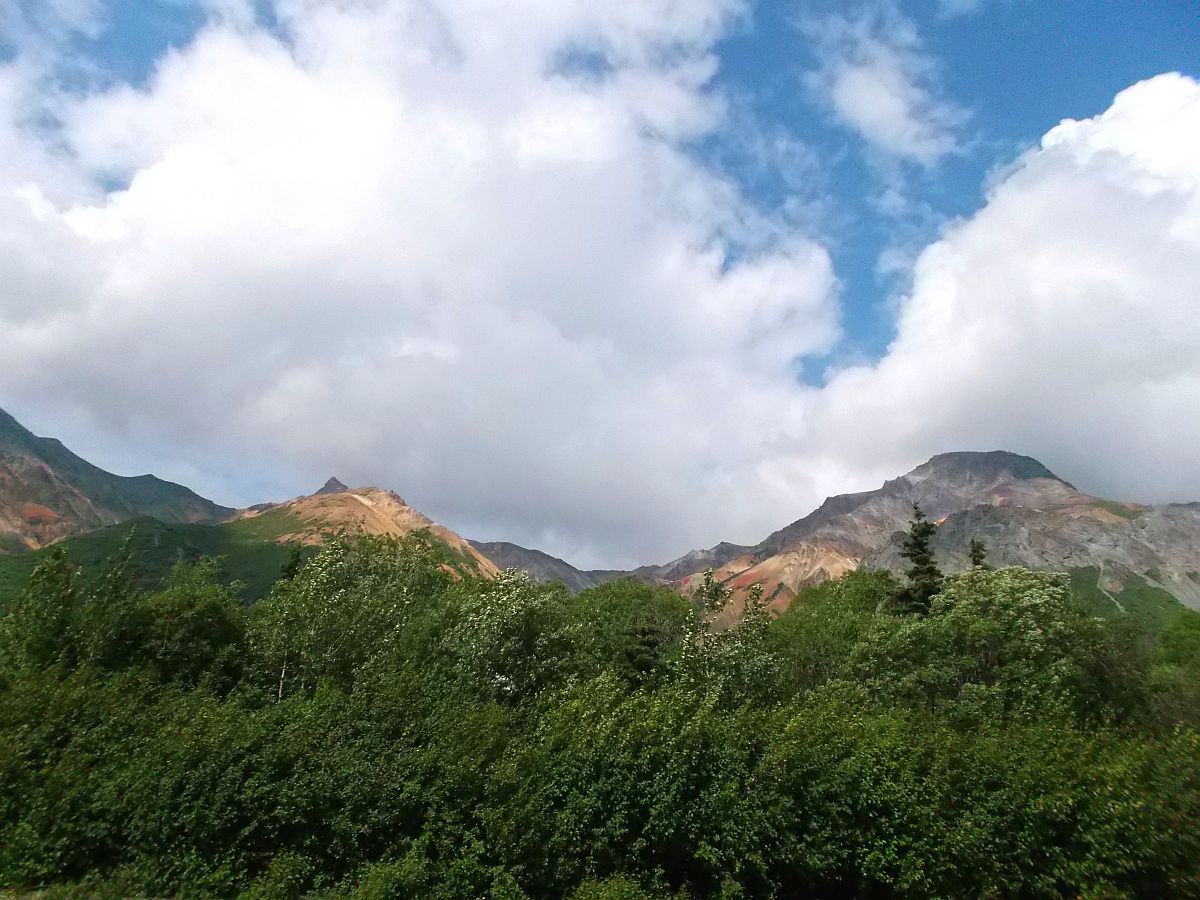 I asked Mary how she gets these pics to the side when we're going down the road at 70 mph. She is moving the camera with the thing she is taking a picture of, and snaps the shot while the camera is moving.





Did I mention how great it was to be back riding today?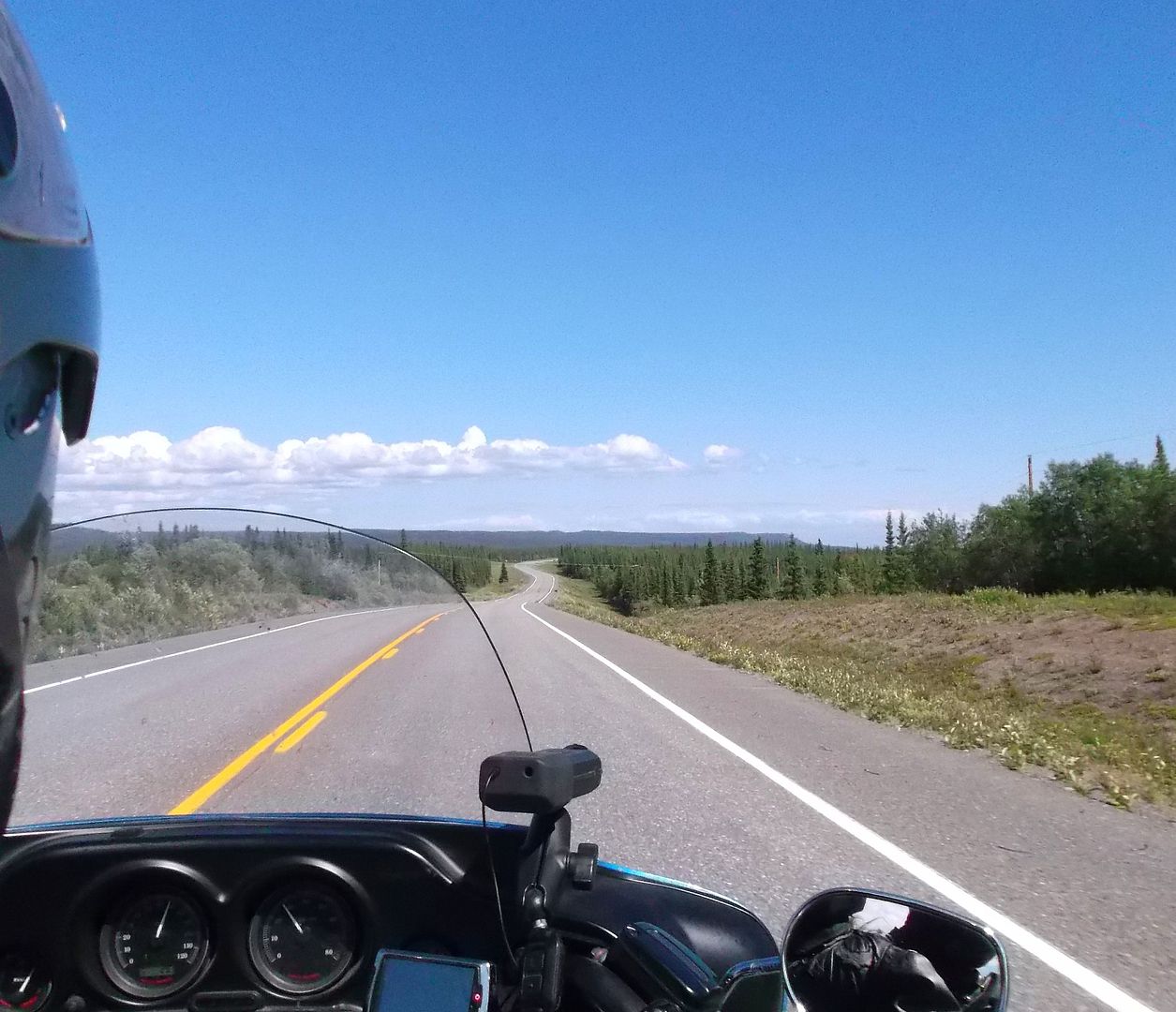 Wow! What is that? Are we going to it? Nope, we ended up turning before we got to it, but we had a good view of it for many miles.




Hundreds of sweepers today, good road surface, perfect riding day!




More in next post.