Another Great Day of Riding!
Looks like another great day to be riding in the Black Hills...leaving out of Spearfish for some meandering thru some local roads.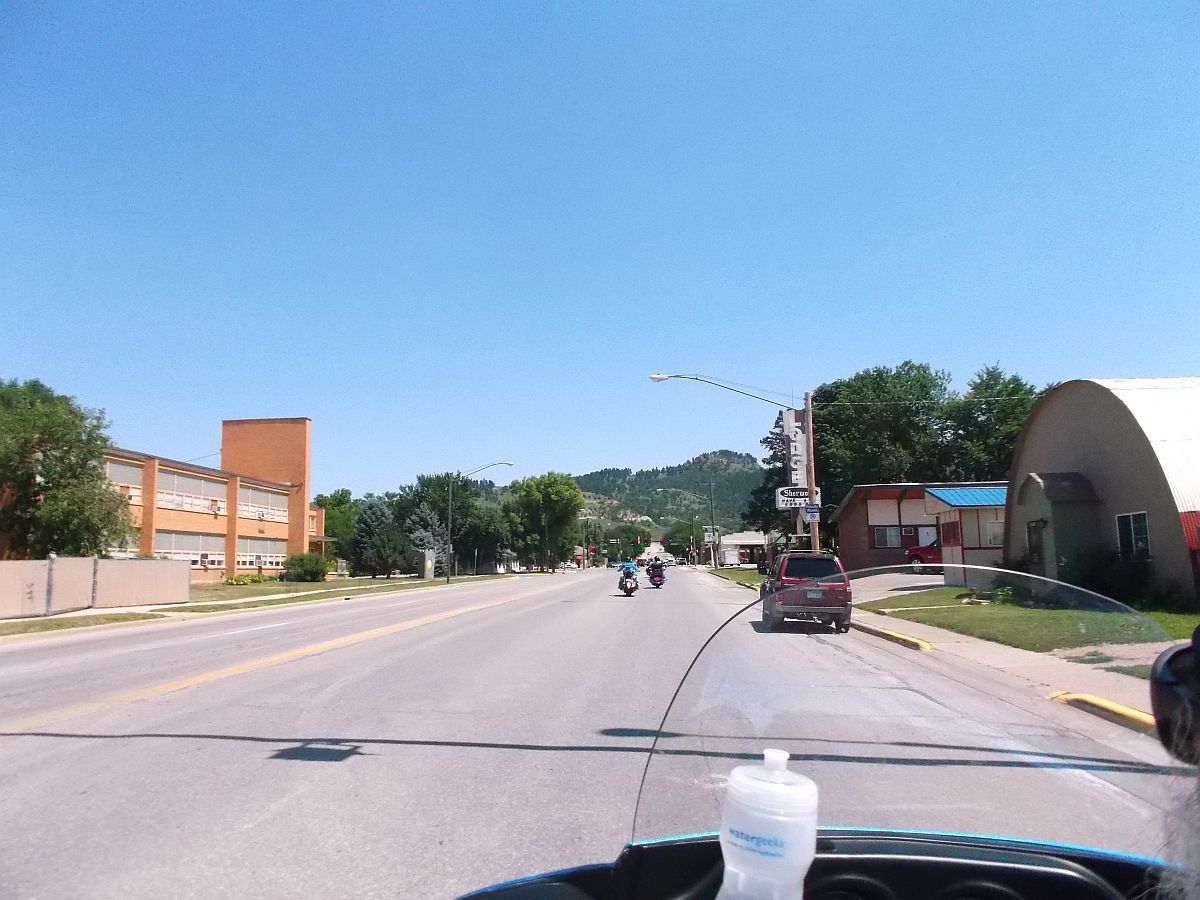 Turning on to 14A, Old Spearfish Canyon Road.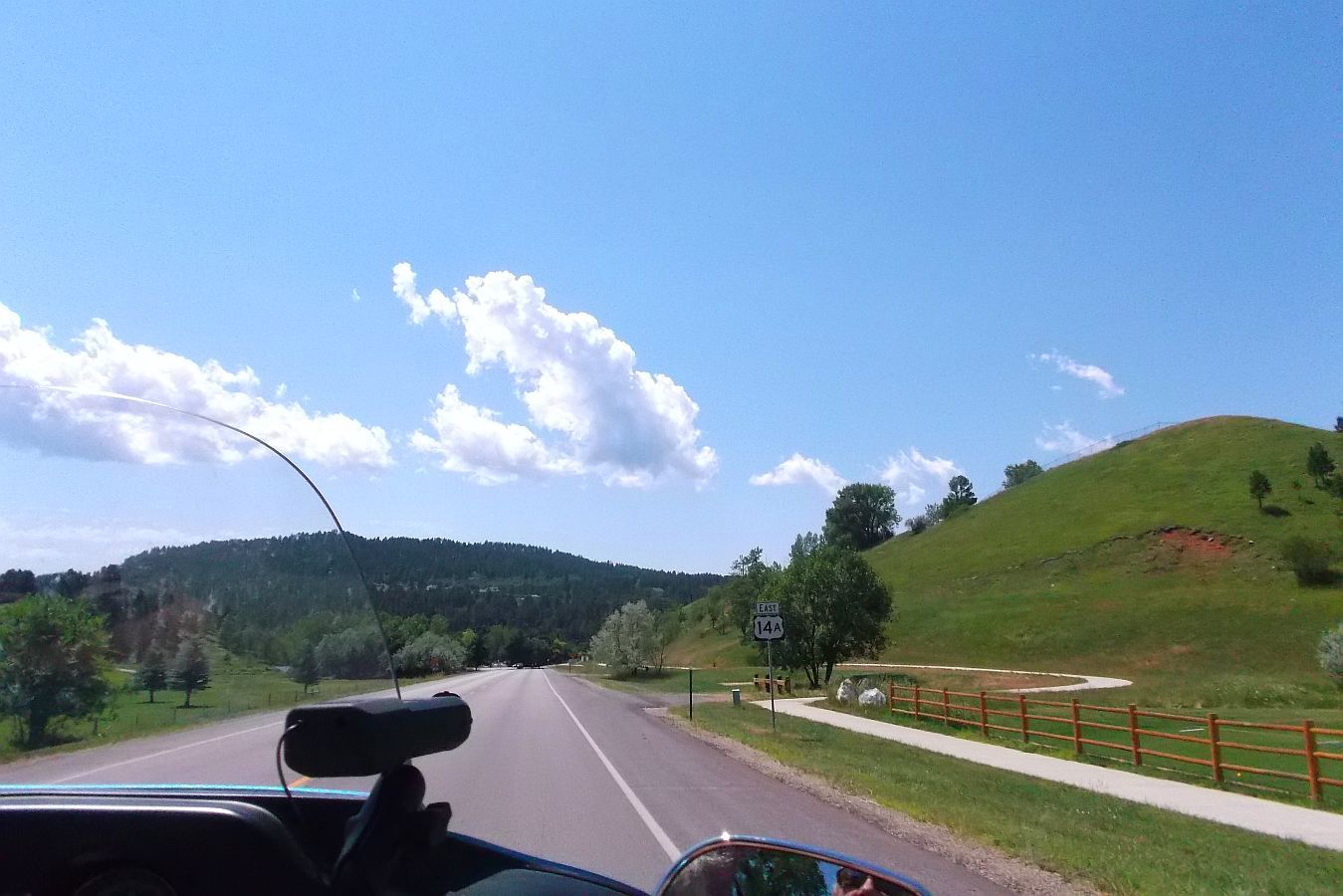 Saw this Hot Rod a few times in the couple days we were riding around.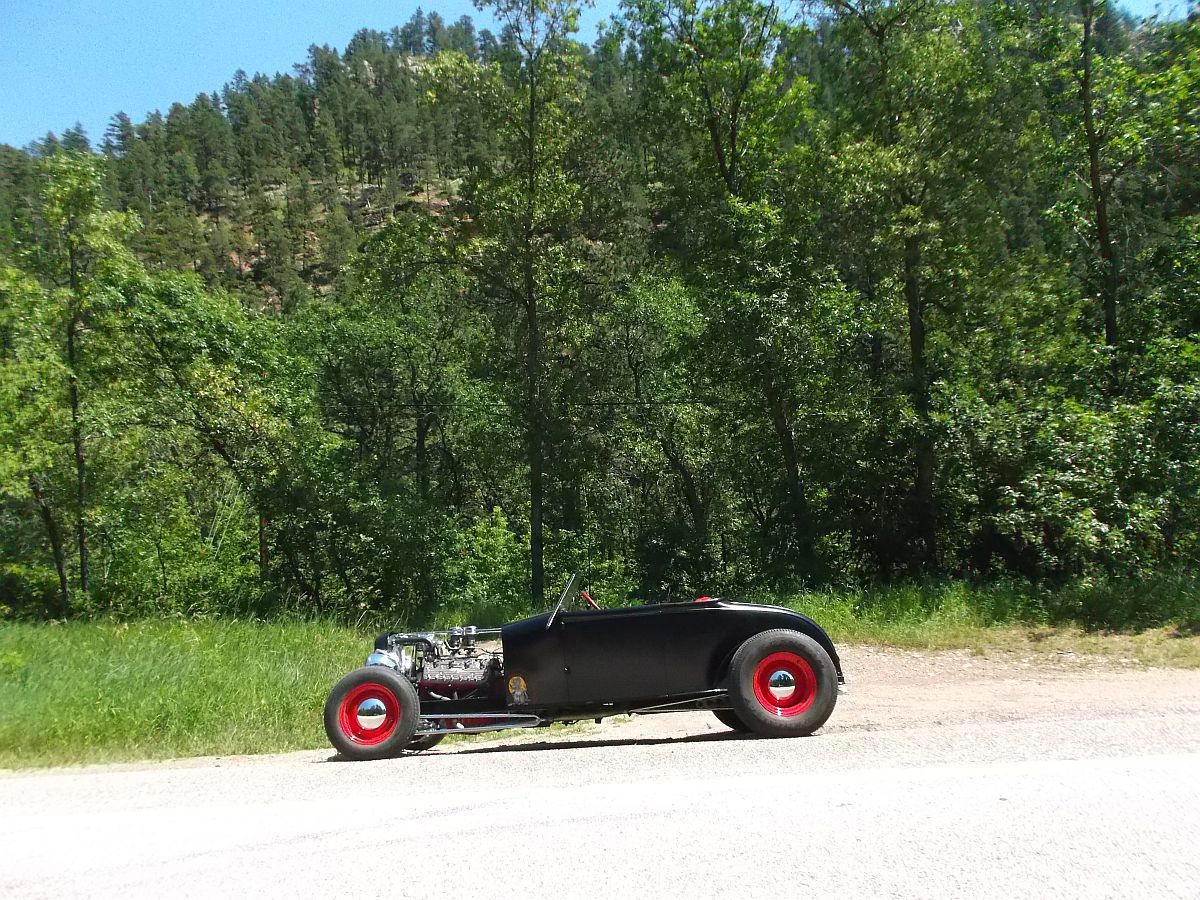 Mary doing one of her acrobatic camera shots...we are fully on the road, but she is leaning over, stretching her arm out, holding the camera way out from the bike.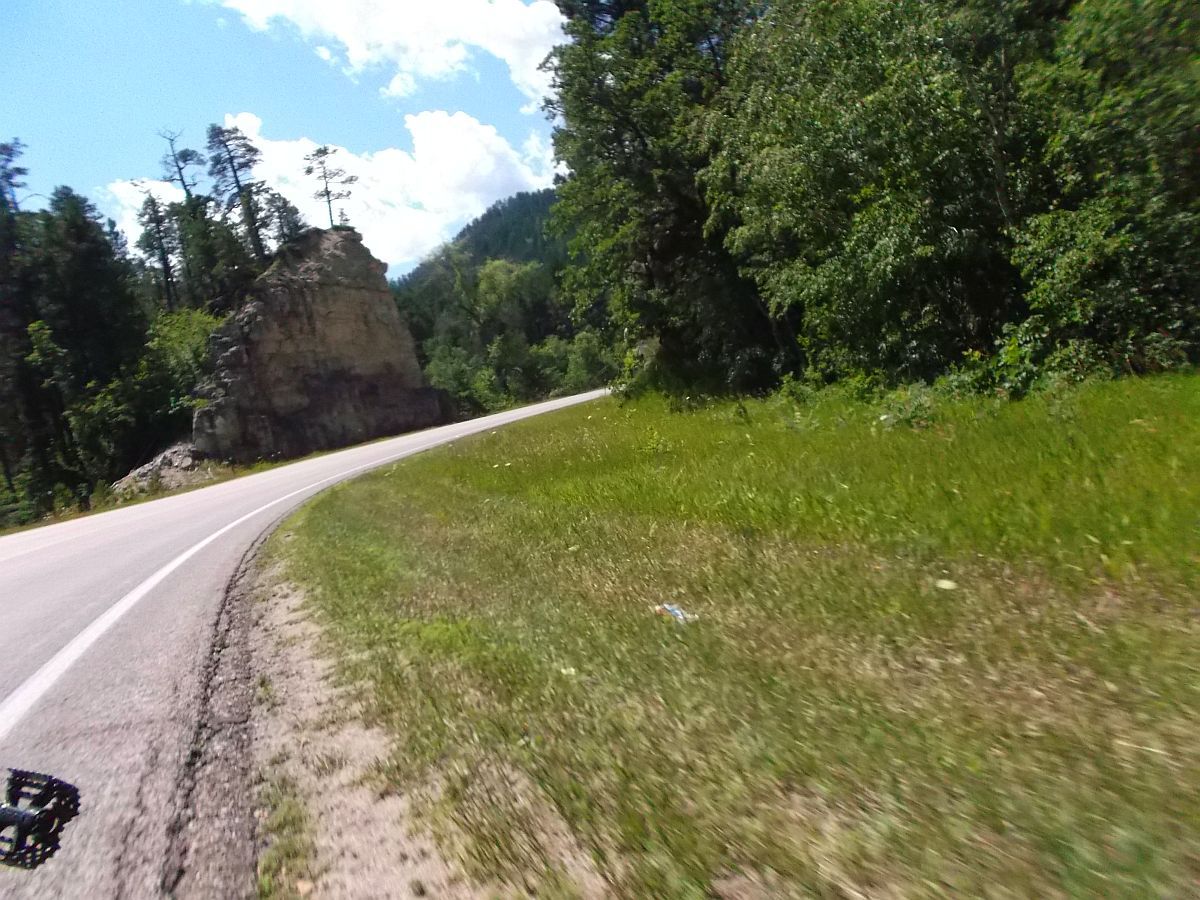 This is a fun road, with great sights!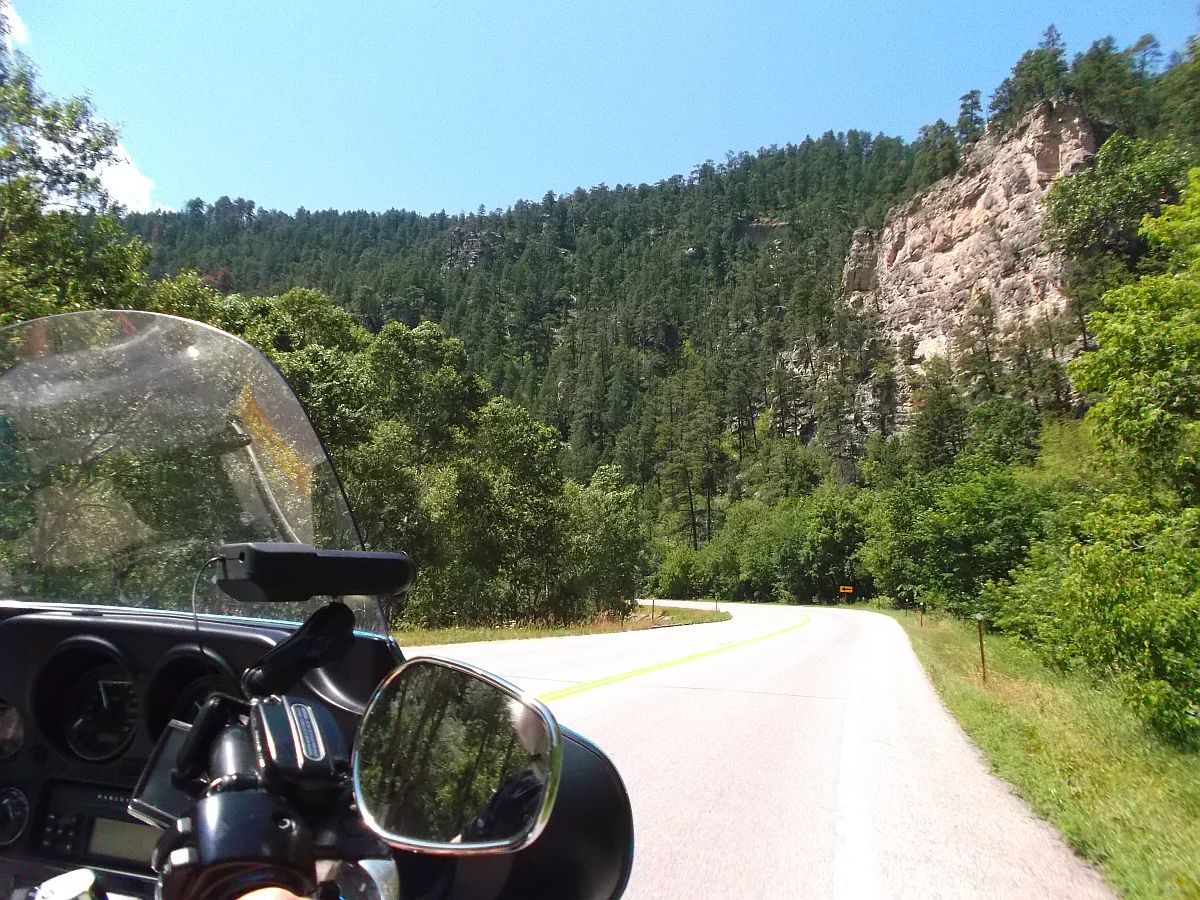 We did not pull over for this waterfall...after all we saw in Canada and Alaska...it is beautiful, but we are perhaps a bit desensitized, or maybe we're just real comfortable on the bike and want to keep riding. lol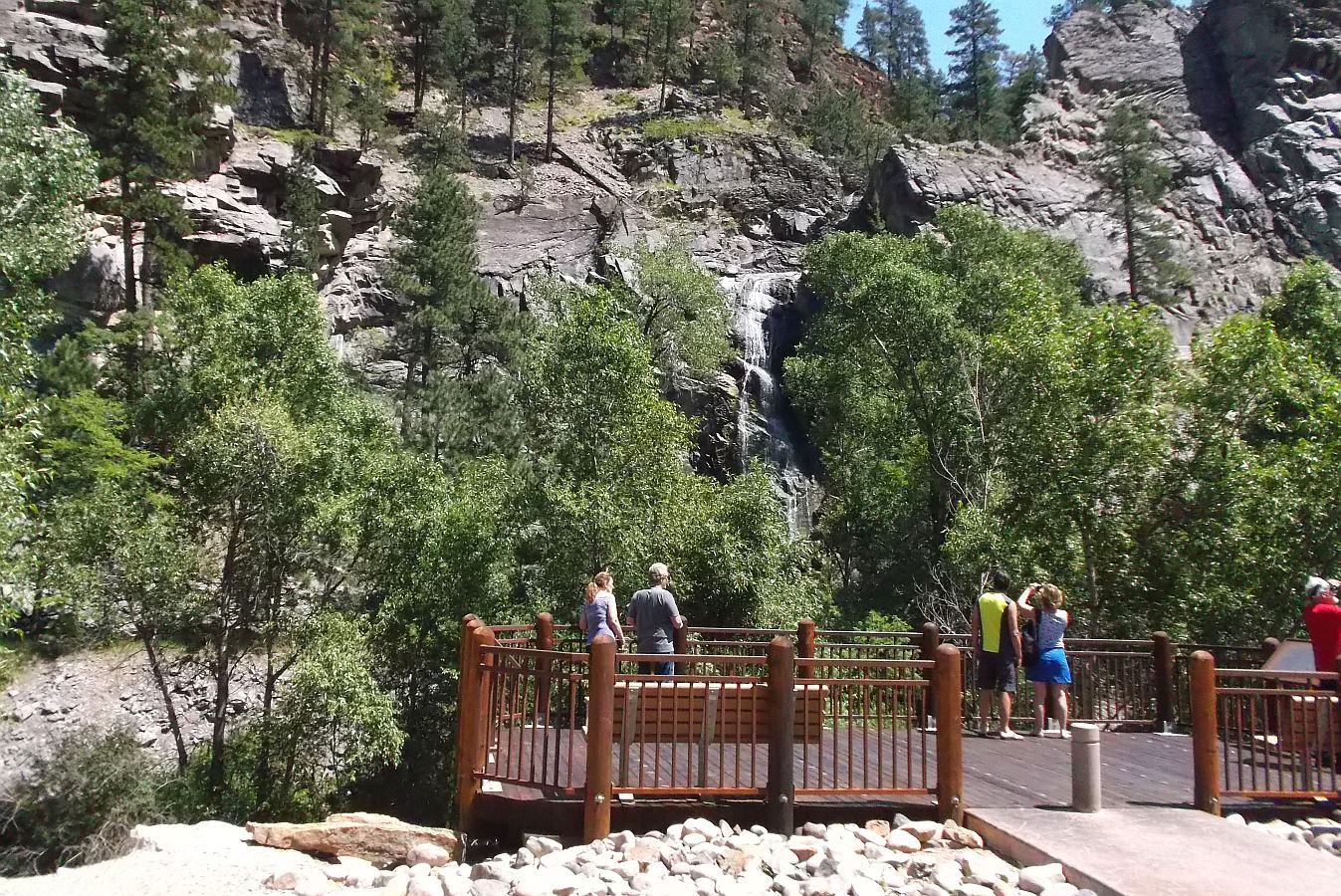 Some more folks out enjoying the ride.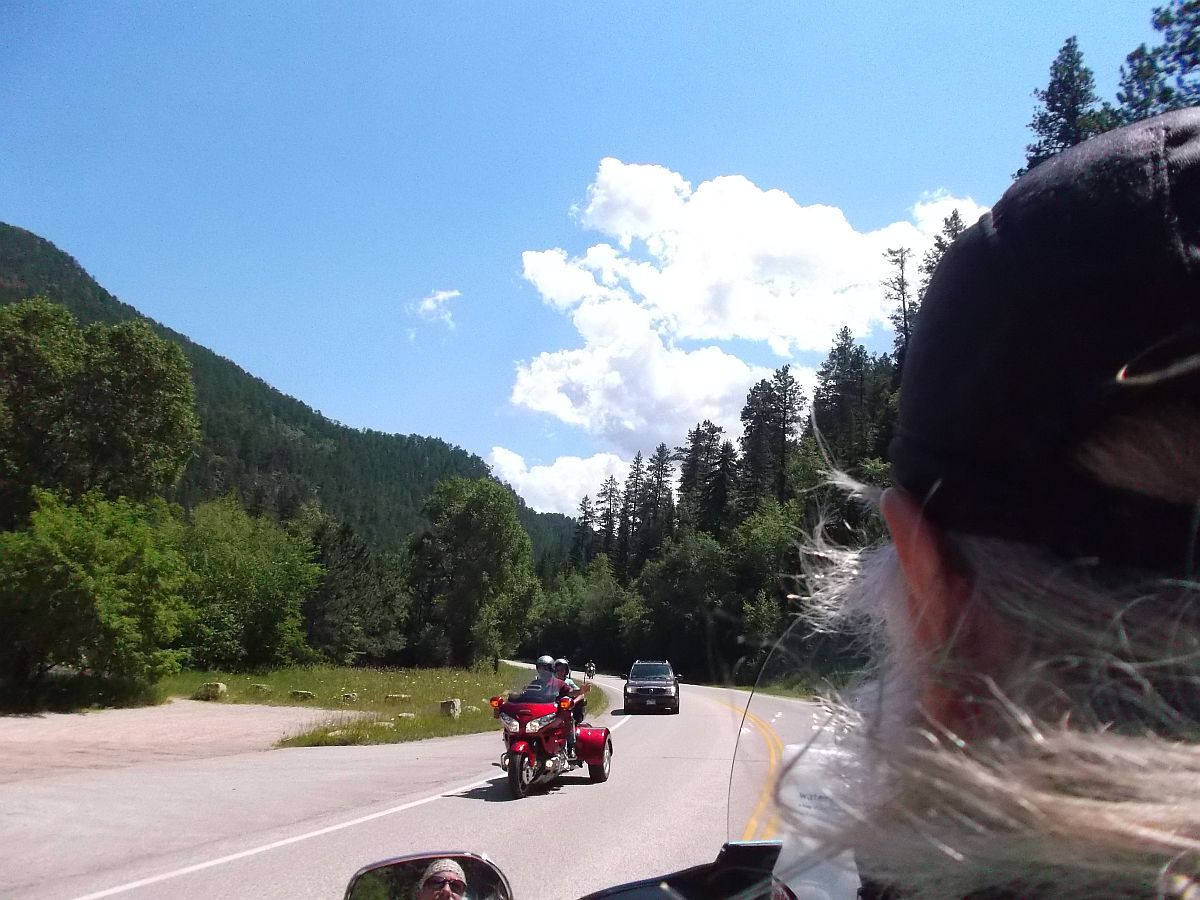 Last year we did a tour out of Deadwood...learned some interesting stuff about Calamity Jane.




We are not on Old Spearfish Canyon road anymore...passed thru Deadwood again and got on the 85 and rode a bit.

Just an amazing area!





More in next post.
We stopped at Lewie's and enjoyed some food, and watched hundreds of bikes passing by on their way into Deadwood.




Relaxed, full and in no hurry.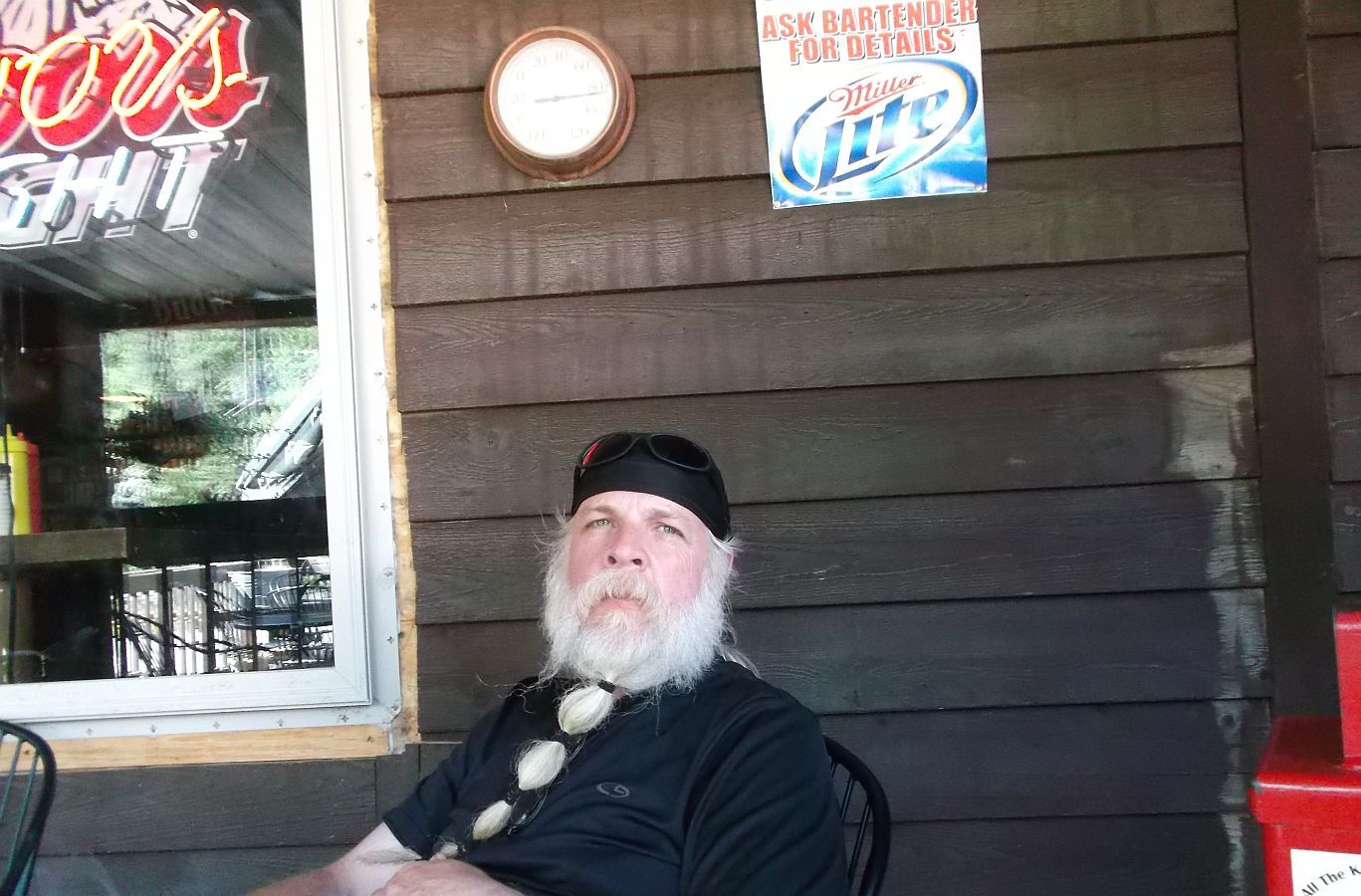 We did eventually leave Lewie's. Back on Old Spearfish Canyon Road...




Enjoying the bike, the wind, the road and the amazing views.






About half-way back we pulled over to check out the stream (river?) that the road follows.




Decided to go down and play in the water a little...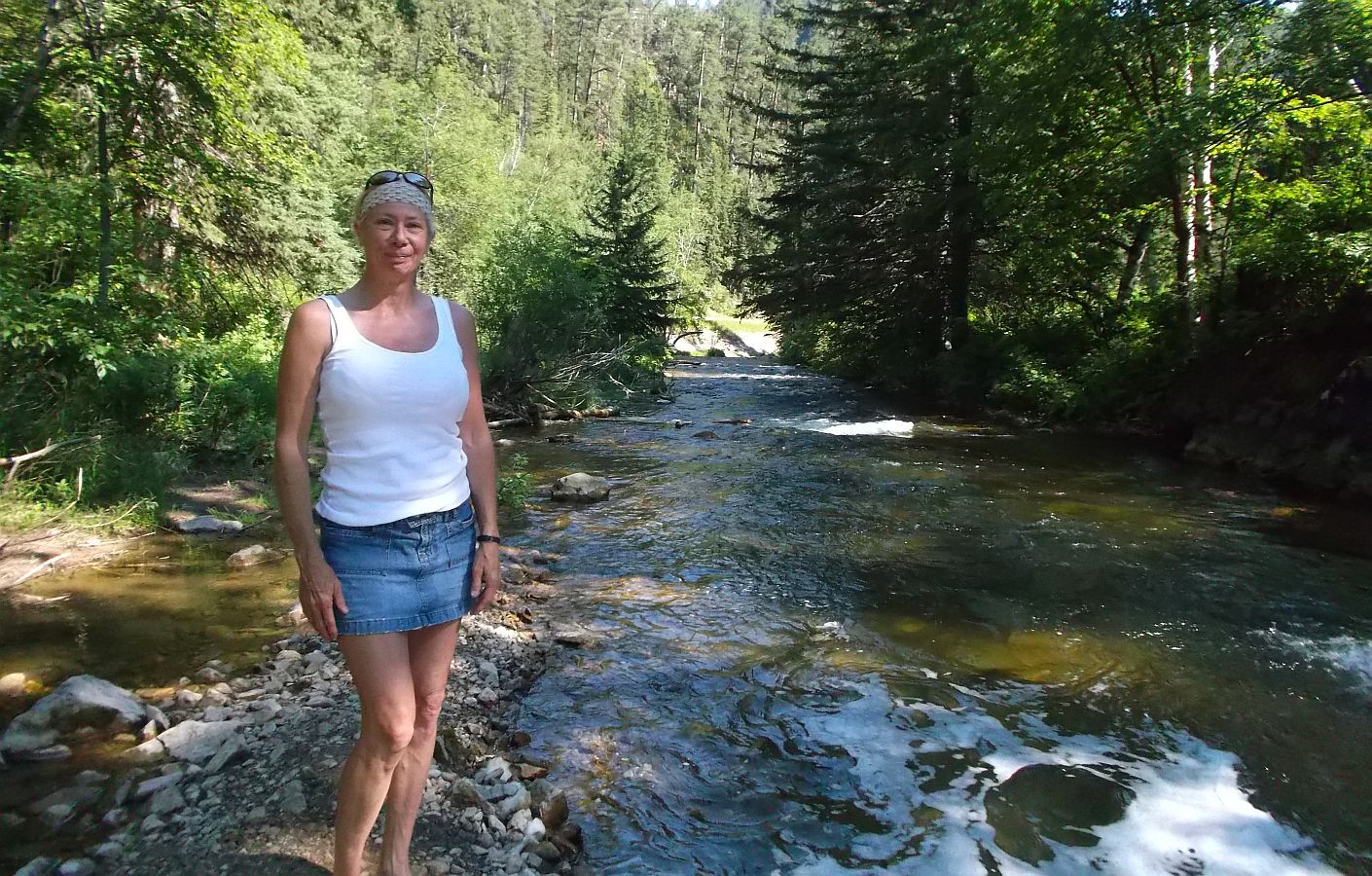 ...ok, Mary stayed on the rocks...I played in the water. lol




If you get up this way, there is a new road that goes into Deadwood, it is a nice 4 lane, with some good views and nice curves. However, the old canyon road is far nicer..whether just lazing along, or getting aggressive on it...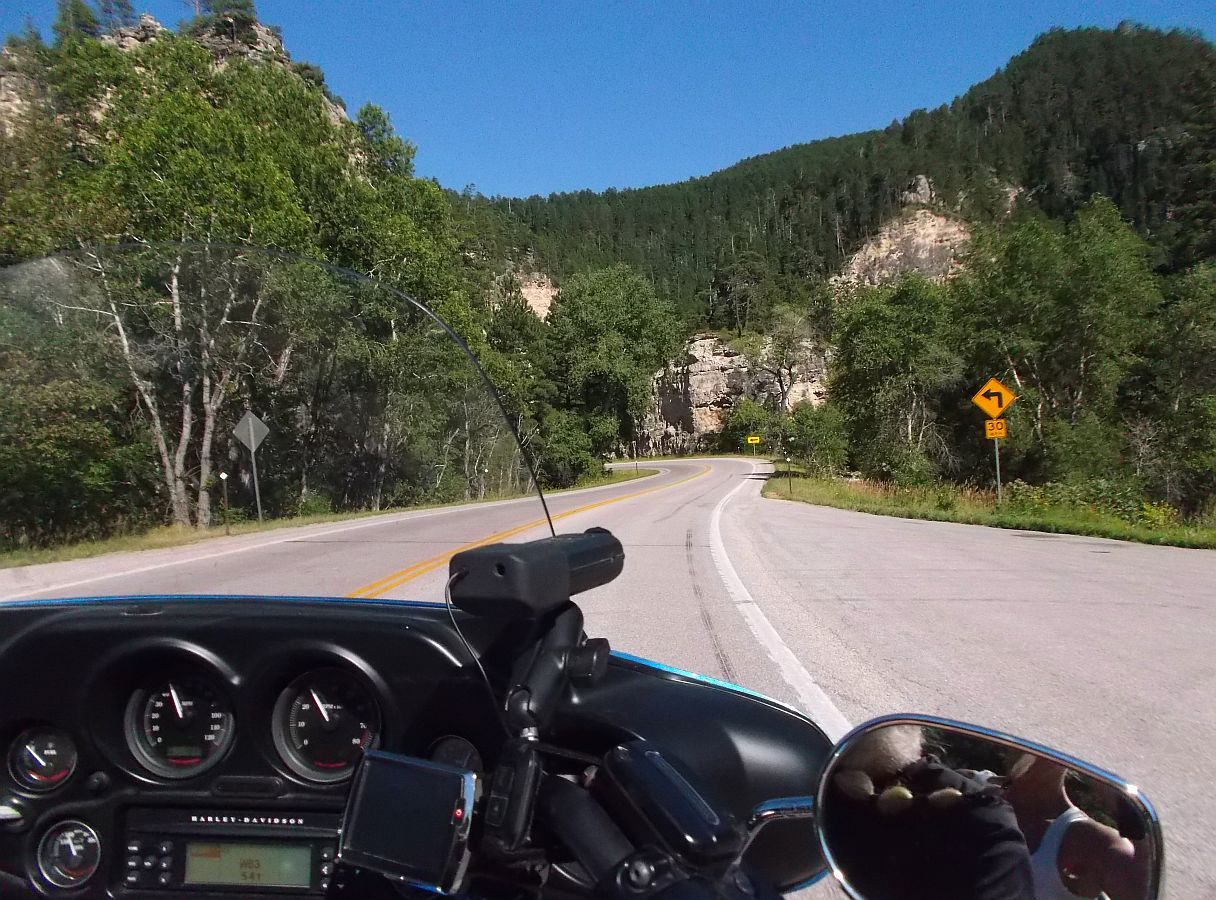 It is one of our favorite roads.




That's the last of Spearfish. We have 3 more days of riding to get back home.





Next up is the long, hot, windy, straight trek across the Badlands and the rest of SD before turning south.