Bear Tooth Pass -Part I
Mary took over 250 pics just of BTP! I've gone thru and picked a few that follow in the next couple of posts.

We arrived at this first "scenic turn-out" and immediately distracted as the chipmunks came out looking for food. lol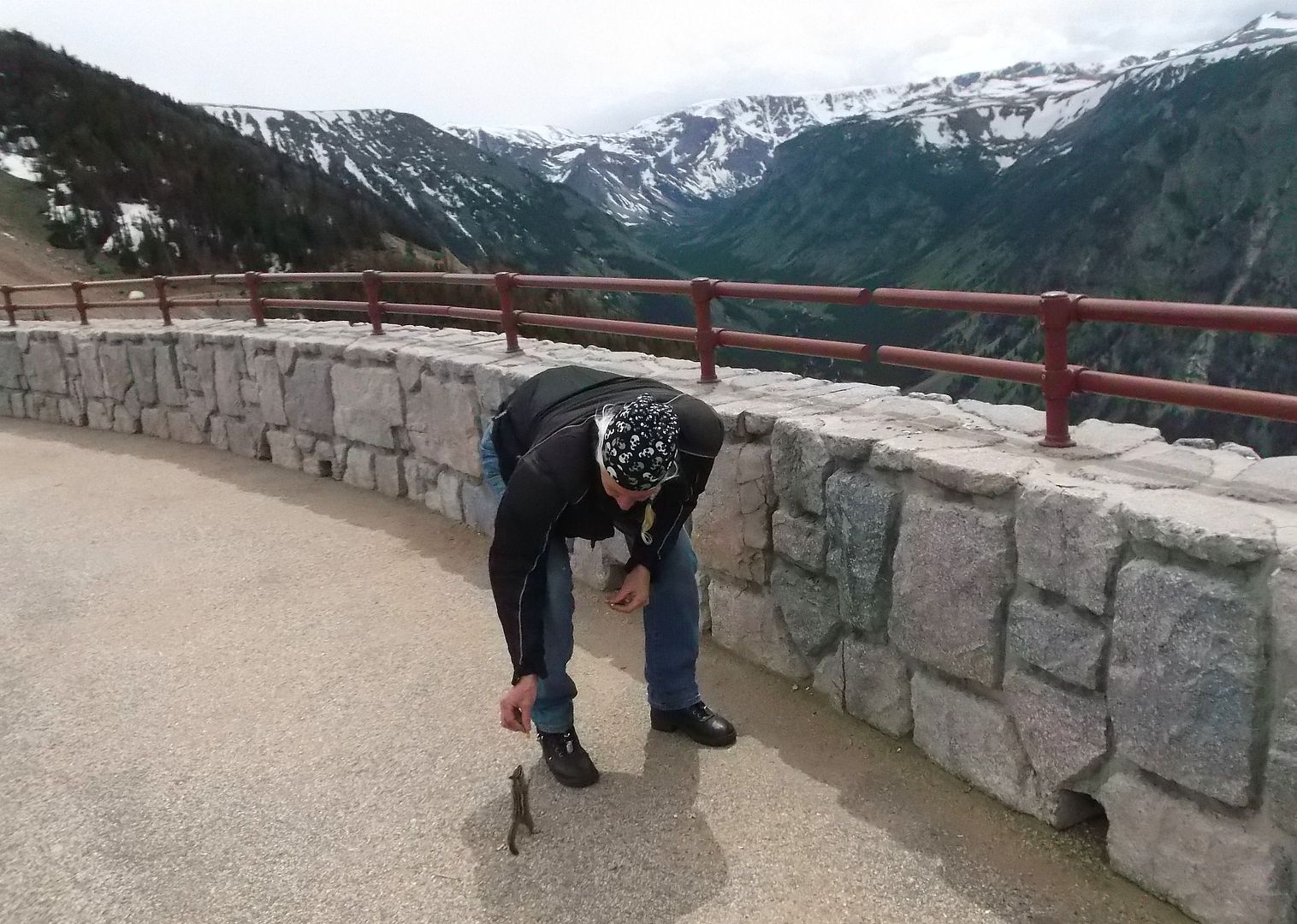 I should have mentioned before, Mary is a great riding partner. She doesn't even complain with a few wheelies and slides every now and then, and she'll ride as long as I can each day. LOL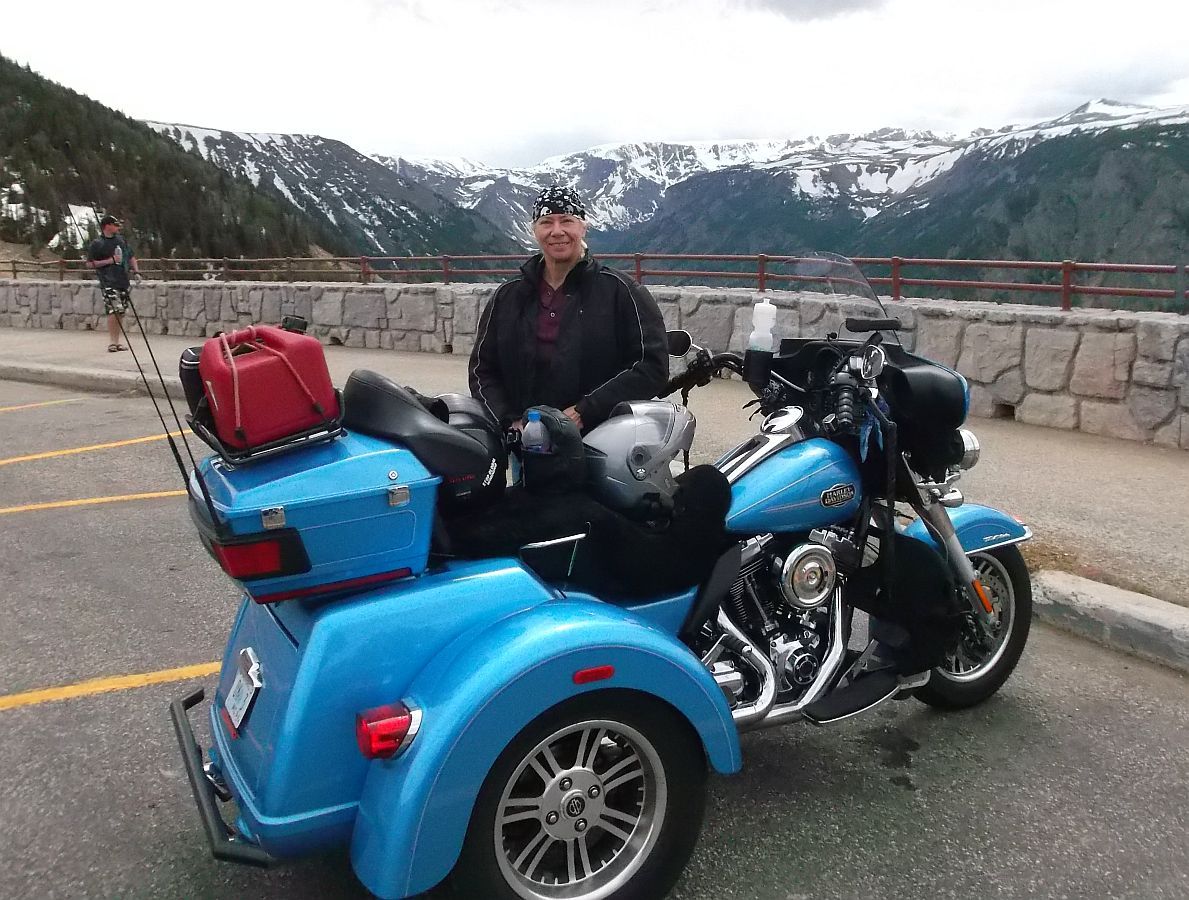 Back on the bike, taking pics as we make our way thru the pass. It is about 60 miles from Red Lodge to Cooke City. Much of it at the 8000-10000 ft. elevation.




Starting to get into the snow.





I stopped on the side for minute while Mary took a panoramic pic.




There was some rain/sleet/snow in those clouds. We dodged most of it, but we did get a little snow that melted as soon as it hit.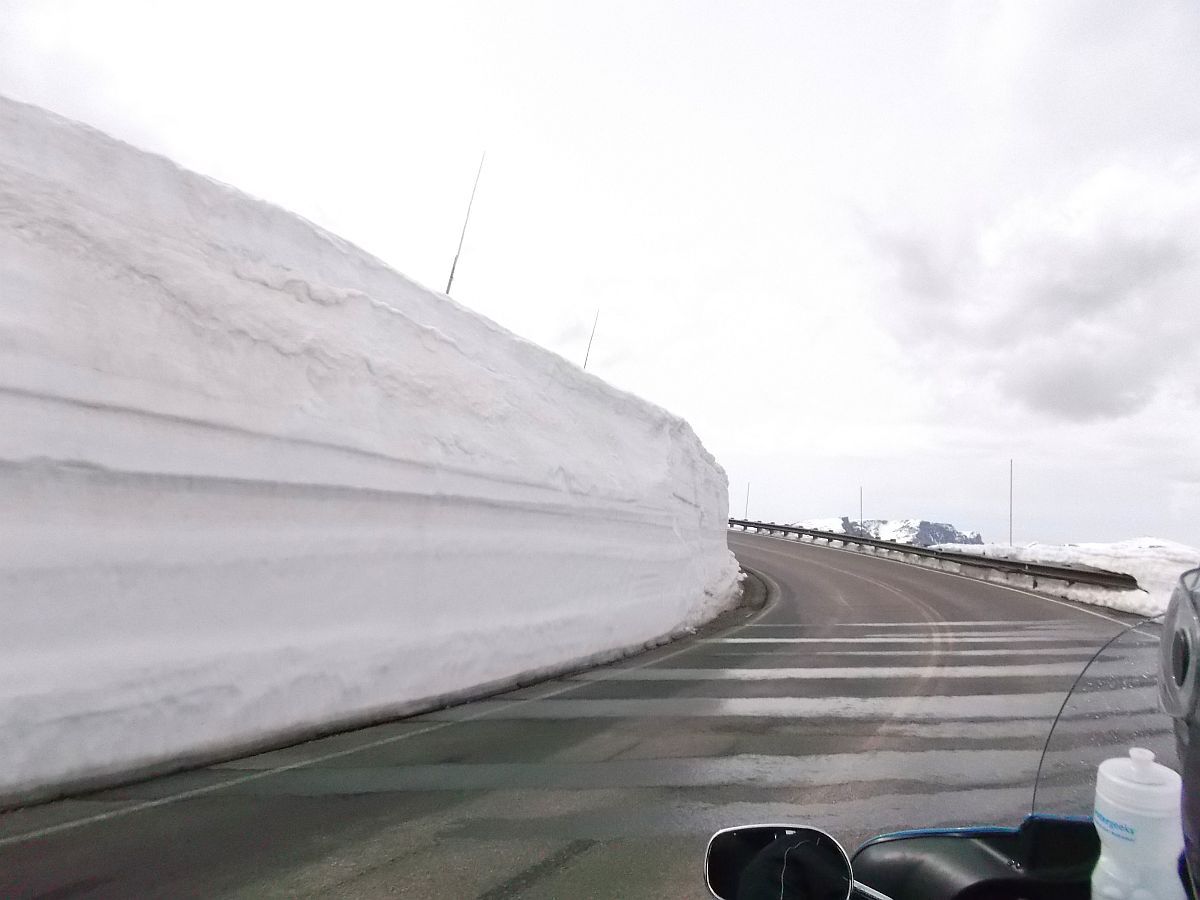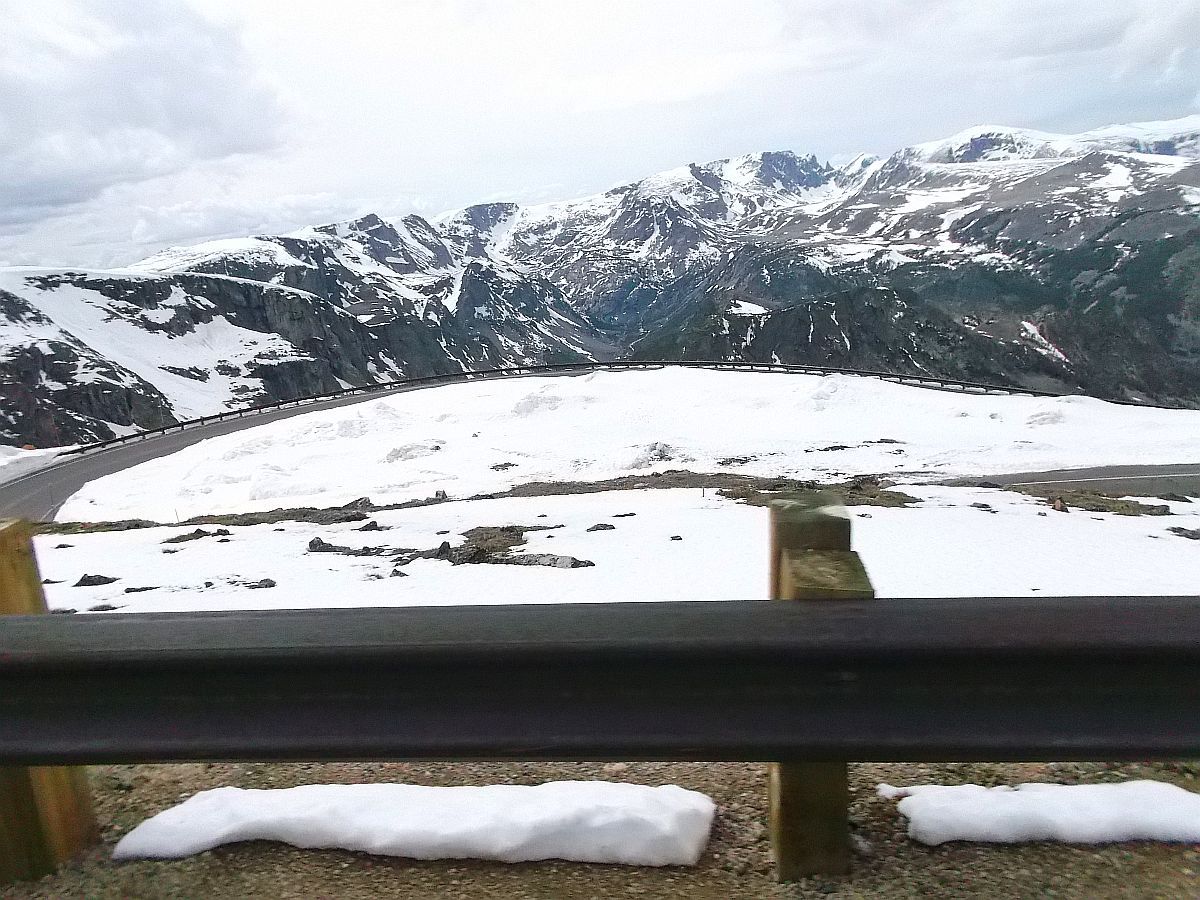 More to come in the next post.