Bear Tooth Pass & Red Lodge Mt. Part II
We stopped at this same look-out where Mary fed the chipmunks a month ago. We stayed for awhile and watched the sun disappear behind the mountains.
Panoramic shot-

It was a bit chilly and we were wearing our mesh, but we had the gerbing jacket liners on below, so all was good.
Another shot from the same look-out.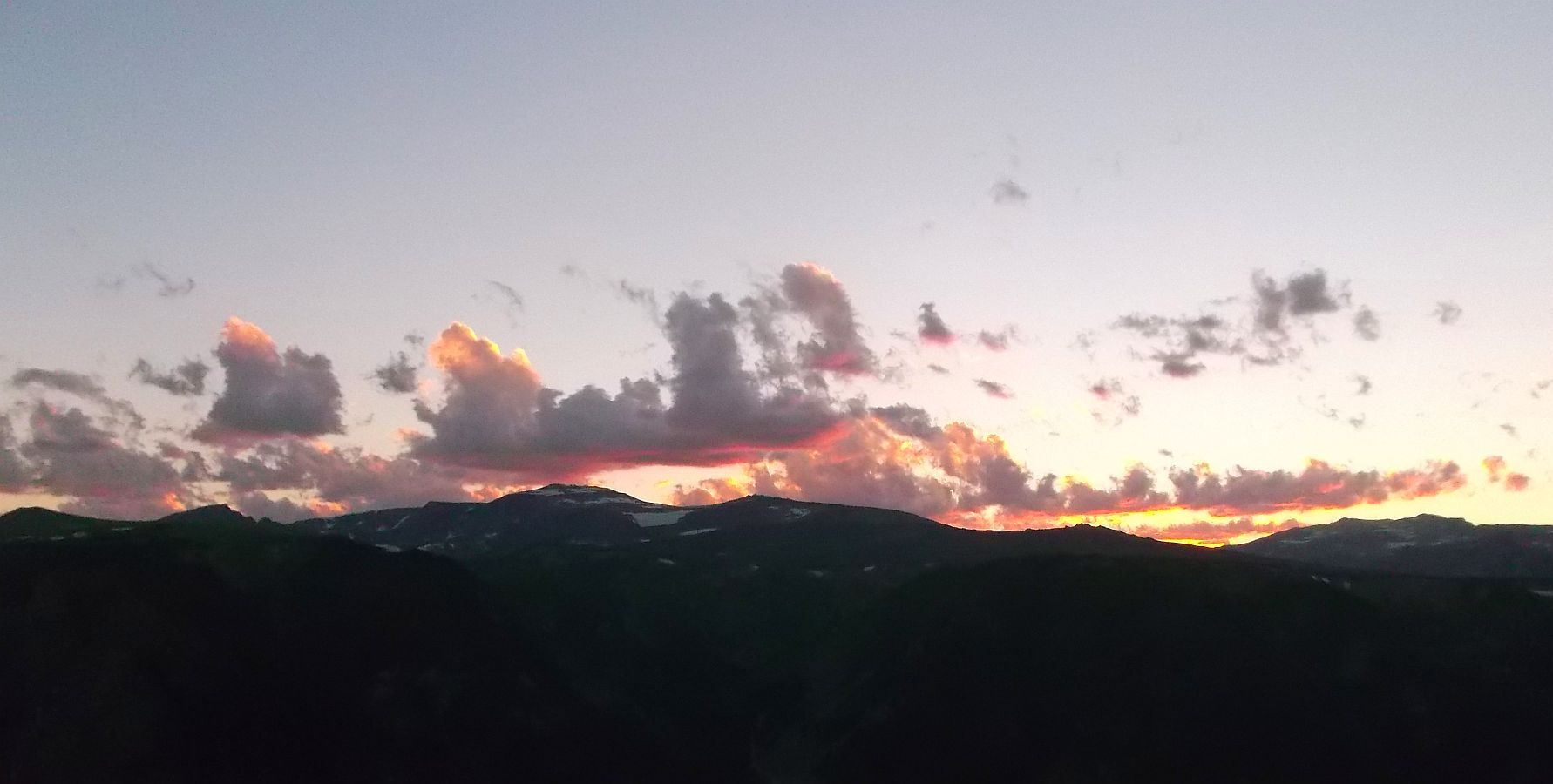 Back on our way...headed to Red Lodge, MT for the night.
The camera did not take such good pics in low light, but some of them turned out pretty cool looking.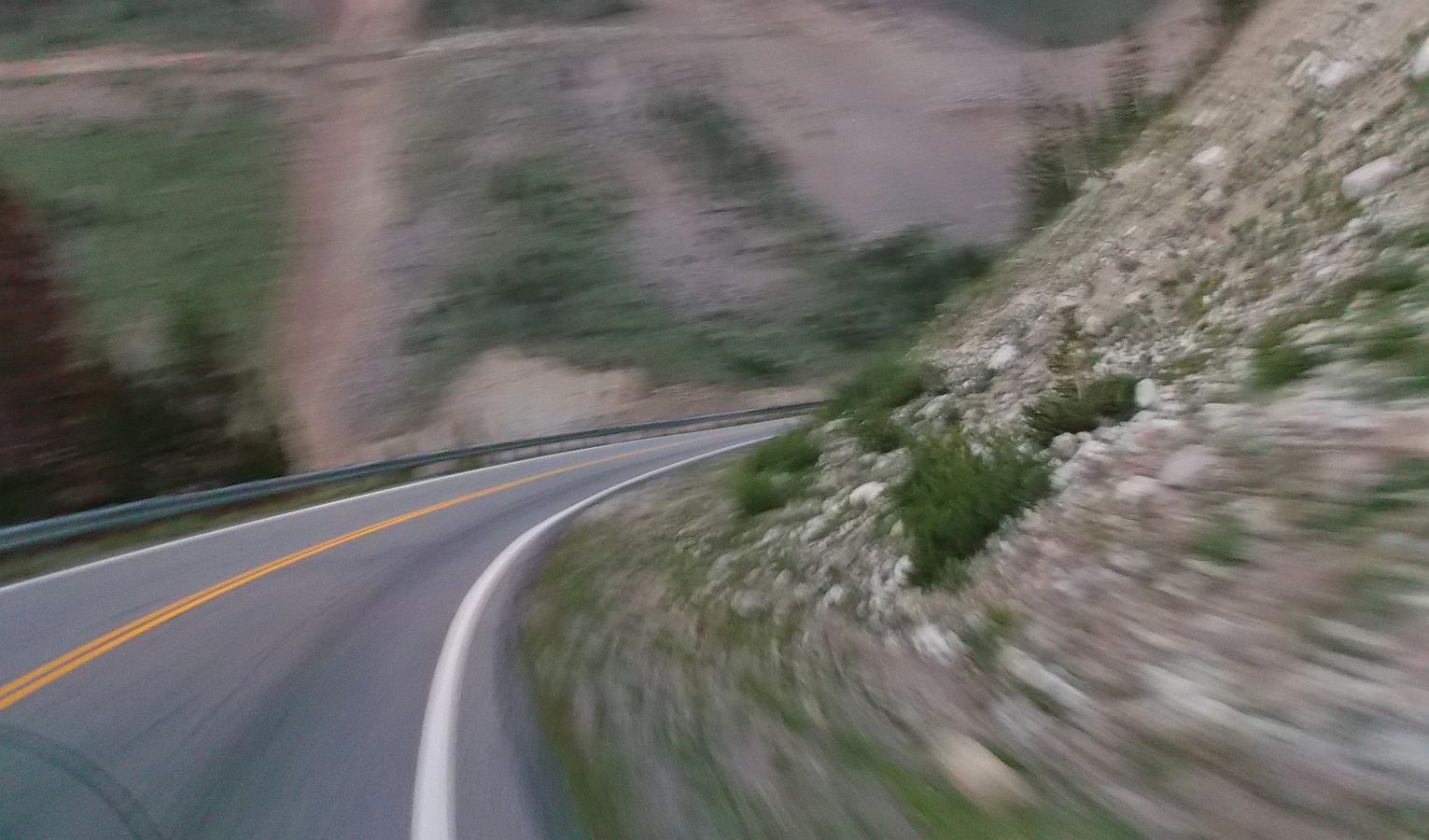 Super fun road!!! The TG does just fine going down the interstate, but it loves the winding roads.
Last pic of the day. We will be in Red Lodge, MT tonight. We did not plan it, but tomorrow is the beginning of The Beartooth Rally, hosted by BoneDaddy. We will have some pics of that next before heading out to Spearfish.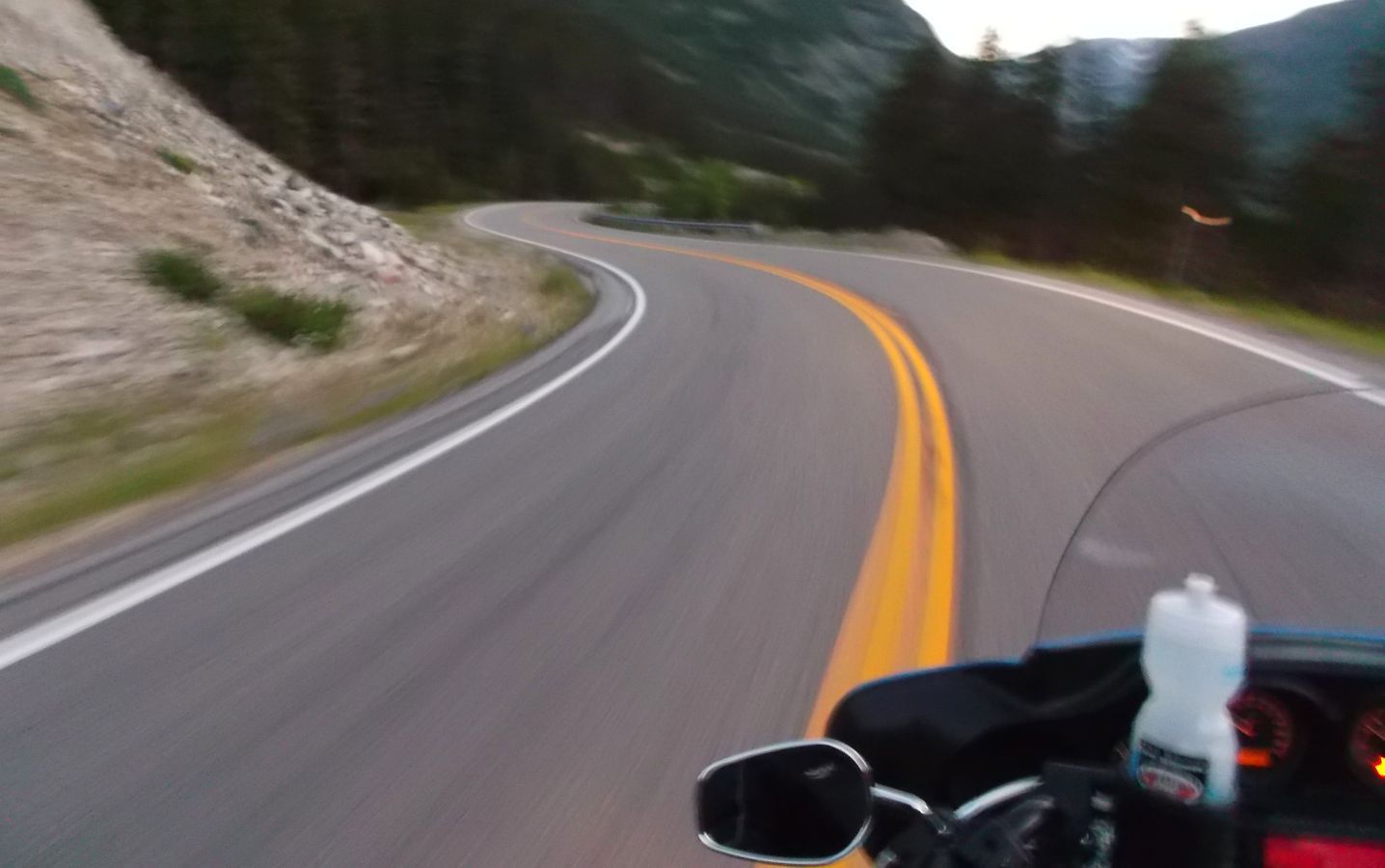 We had a nice relaxing evening in Red Lodge. Did not have to do any grocery shopping...still had food in the cooler.
Unloaded the bike and got in the hot tub!
We have stayed at this same place 3 times now. Reasonably priced, indoor pool, outdoor hot tub.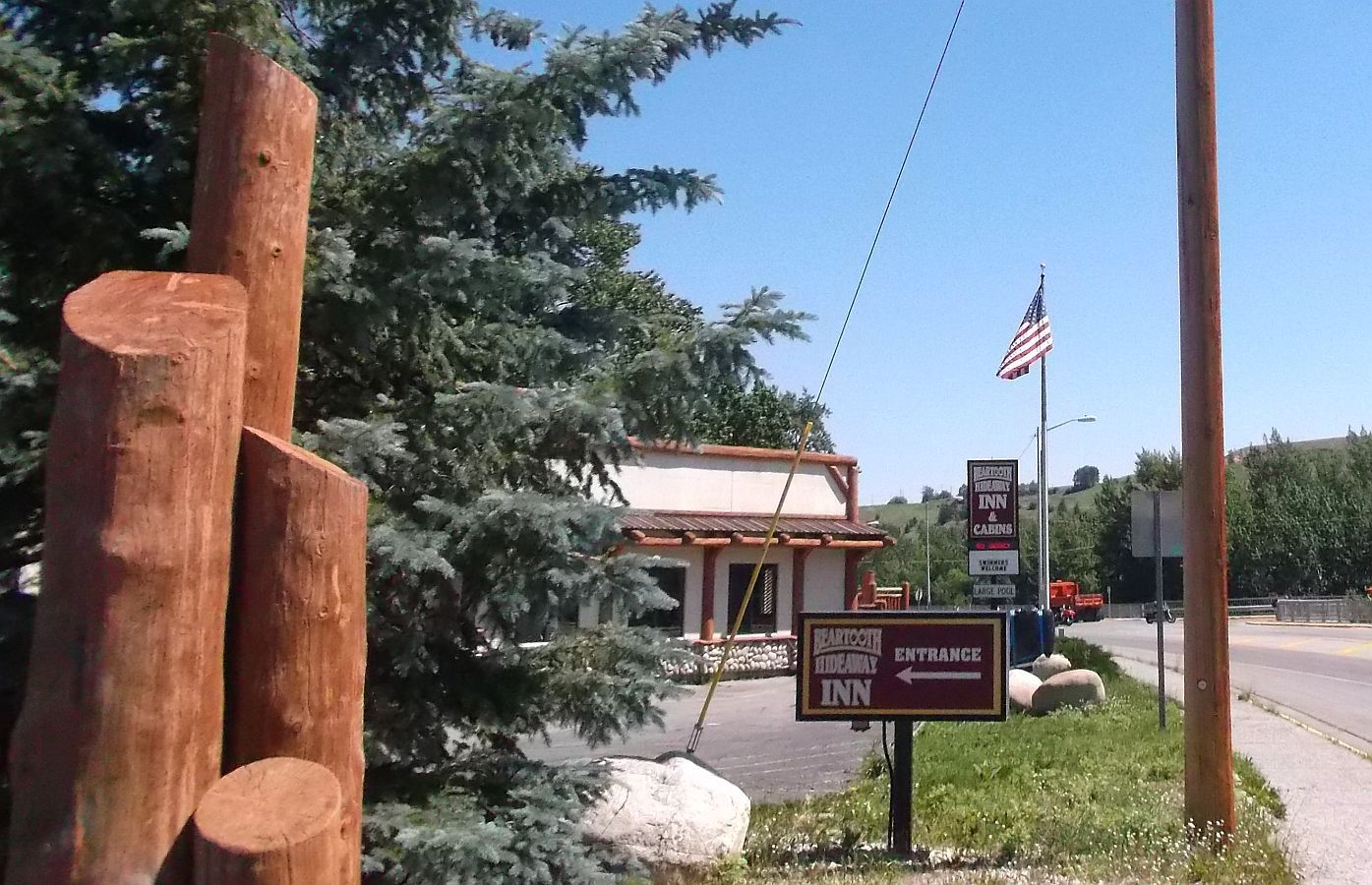 The next morning we packed up and headed downtown to check out the Beartooth Rally HQ at Bone Daddys.
Bone Daddys! We had to stop here, rally or no rally, had promised some friends we'd pick up some Bone Daddy helmet stickers for them.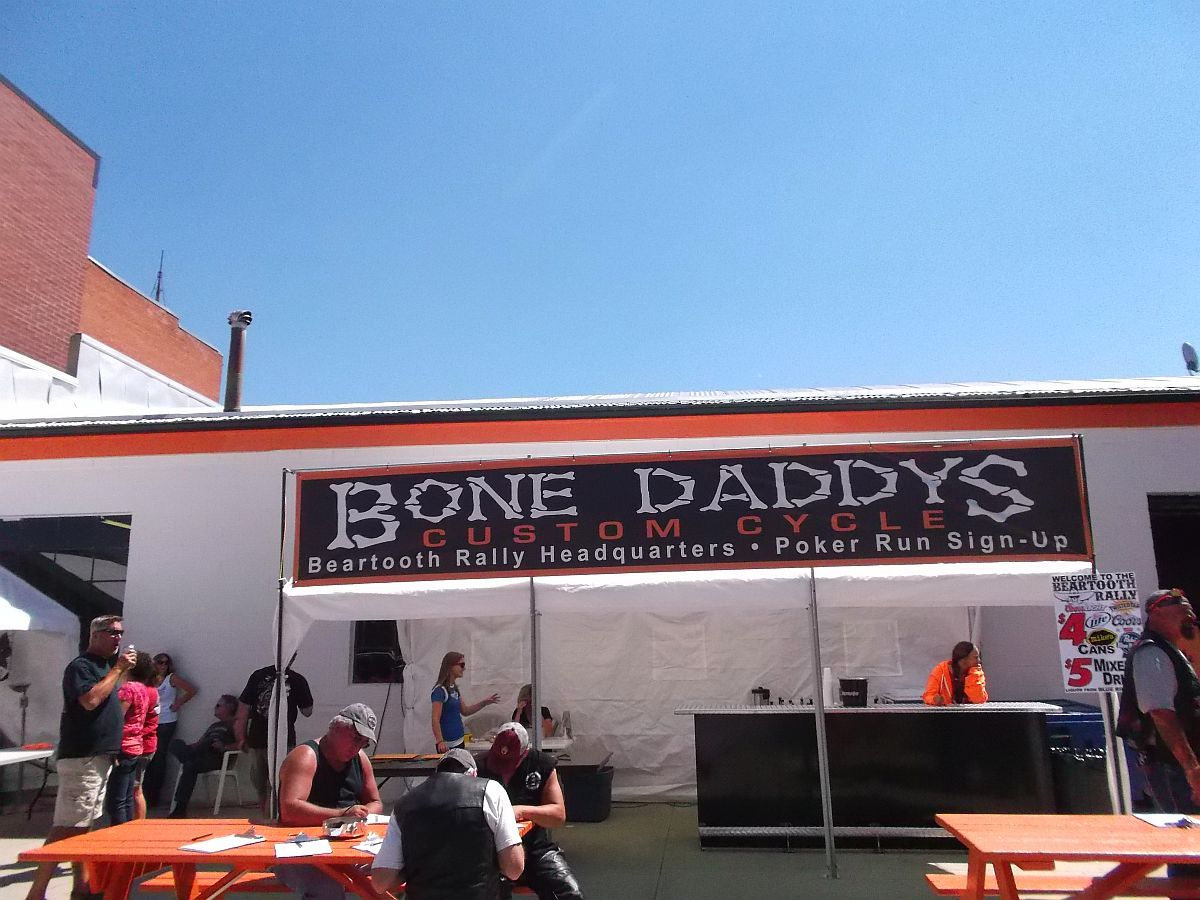 Lots of bikes! Hundreds of them parked, and hundreds more out on the Poker Run. Later in the day they are going to make the run across Beartooth Pass...the one we just traveled yesterday.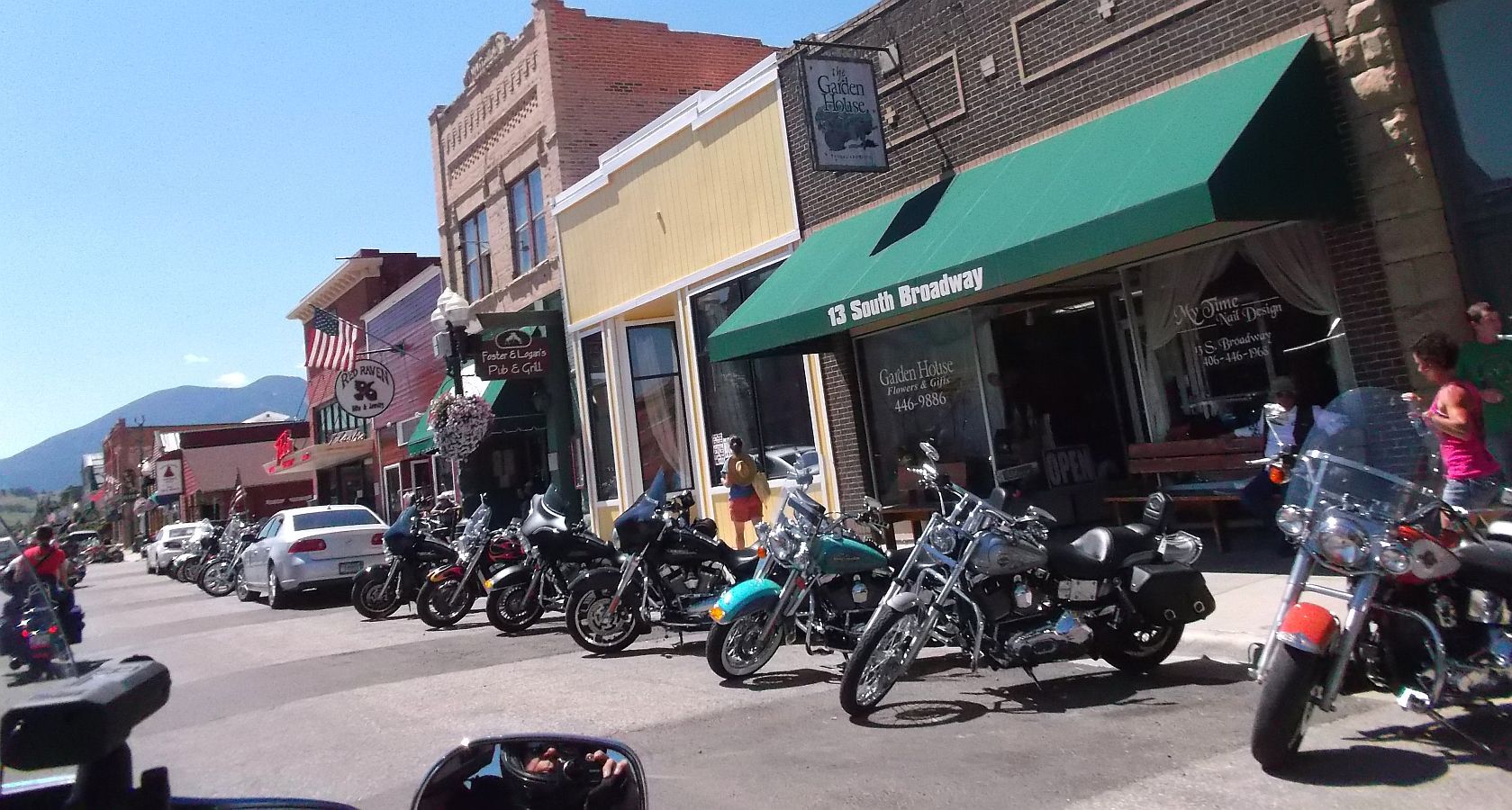 We found a spot pretty close to all the vendors.
Checking out all the bikes and the vendors. lol, my drawers are drooping.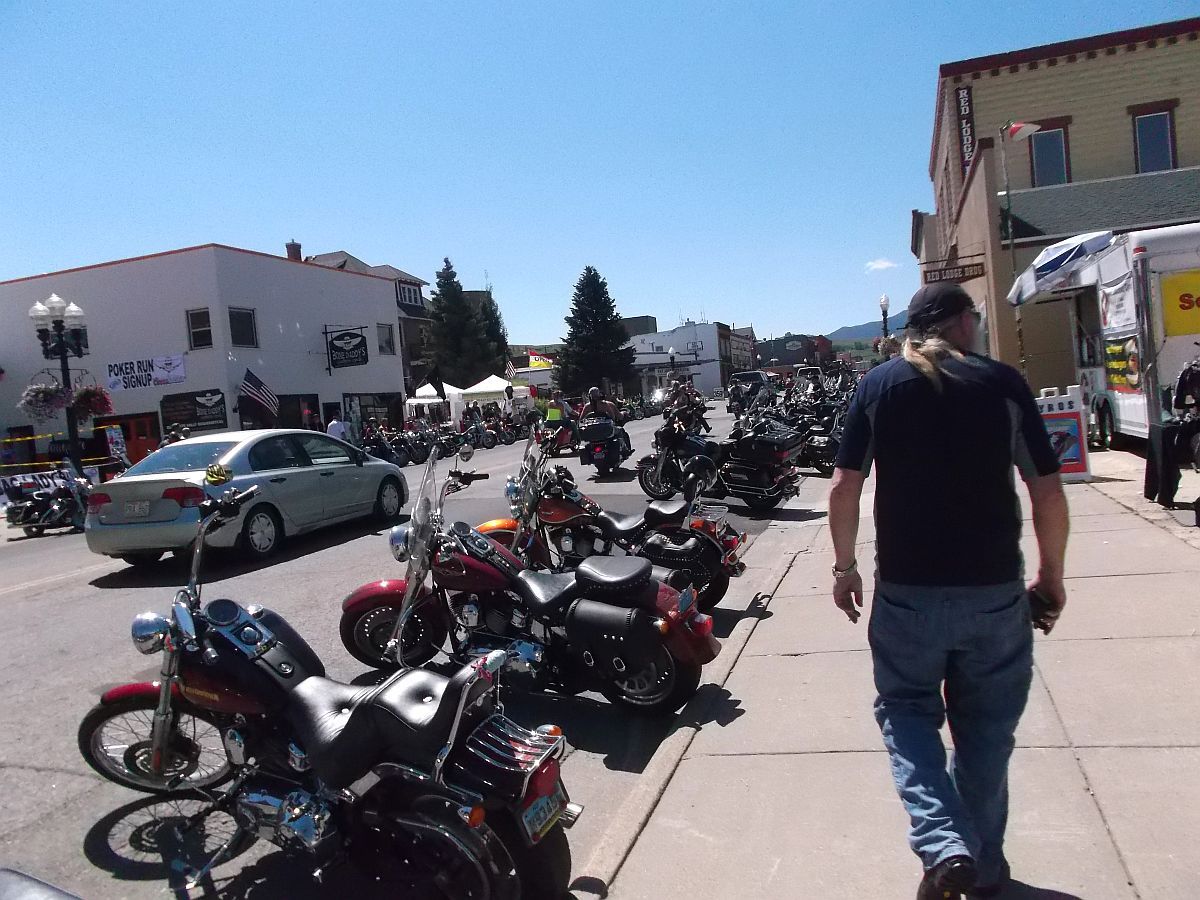 Nice turn-out on a very nice riding day.
Interesting bike...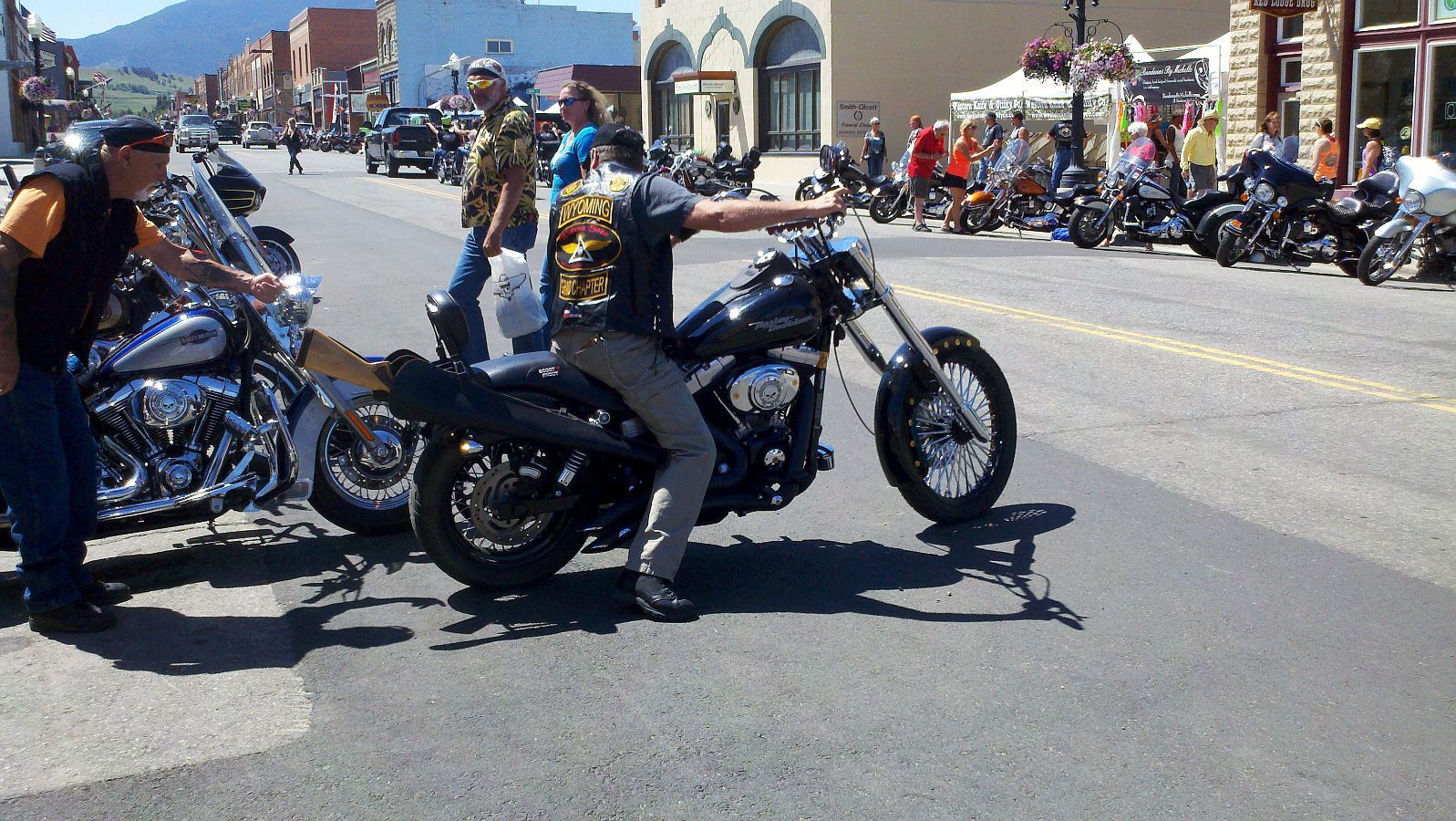 that was being raffled off. Lots of nice details, all tied into the "Shoot & Scoot" theme.
After looking around a bit, getting some local buffalo jerky, we are on our way to Spearfish...the long way.