Build Update- May 2014
I had a great time on the Hot Bike Power Tour.

My biggest concern was the swing-arm mounted fender holding up. Had one bolt come loose (not enough thread locker) Tightened it down with a generous amount of thread-locker and no problems at all after that.

The ride was good. 2100 miles...about half of them secondary roads.

Was riding with mostly baggers....no problem keeping up...lol...and from what I observed, I was more comfortable than a lot of the bagger riders.

Biggest thing is that I need a new clutch...the stock 883 does not come close to holding the NRHS 1250 conversion.

There are a few other tweaks I am contemplating...but it is mostly done, I think, for now.

Here is a link to the rather long shakedown trip I took...lots of pics-
Was testing out some new solo seats today. (they all will be on the website within a couple of weeks).

Here is what I've been running for the last 3000 miles.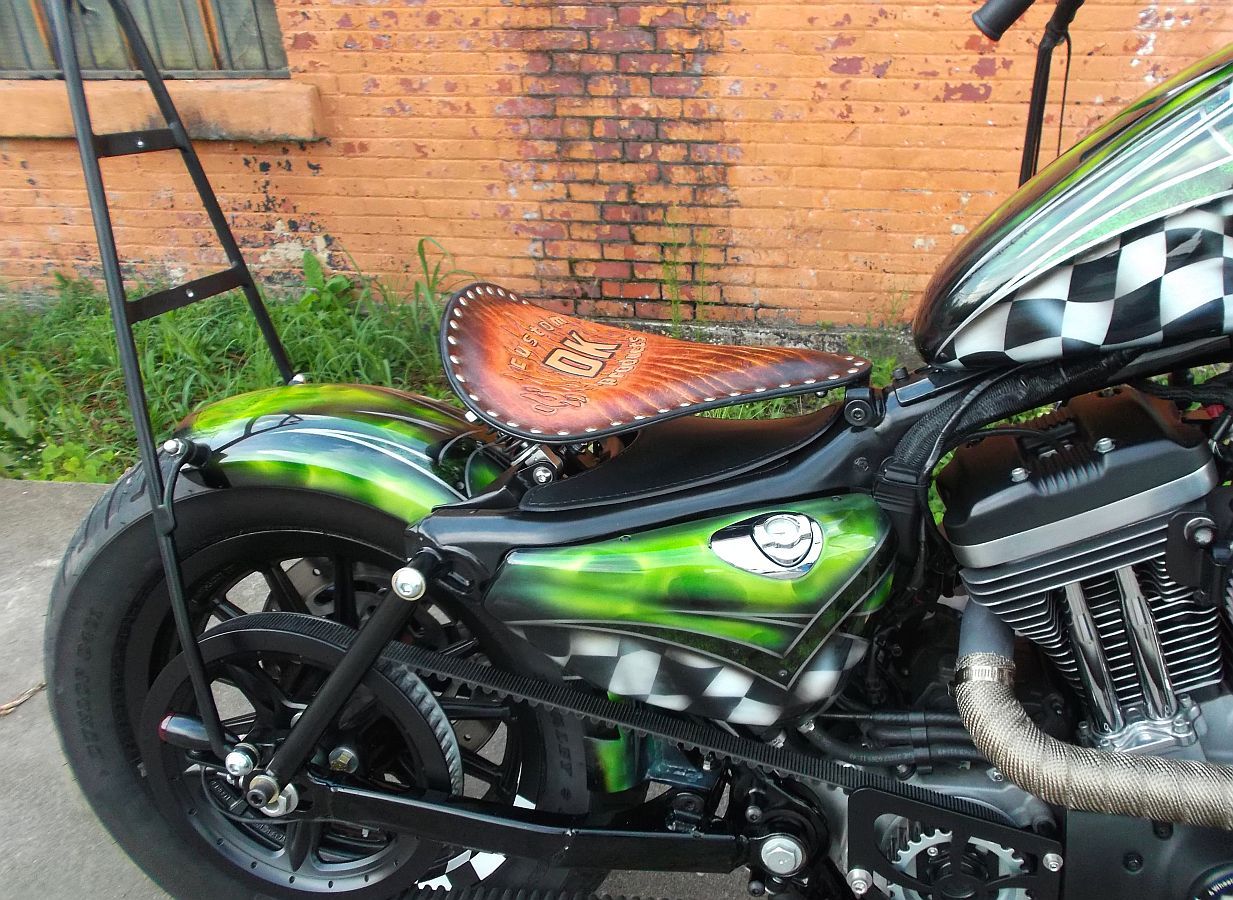 It is very comfortable, smooth ride with 1" travel in the seat shox.

Tried this one out next. Basically the same thing, but a narrower seat pan and little different shox angle. I did not notice any difference in the shox travel, but I might like the more narrow seat pan better.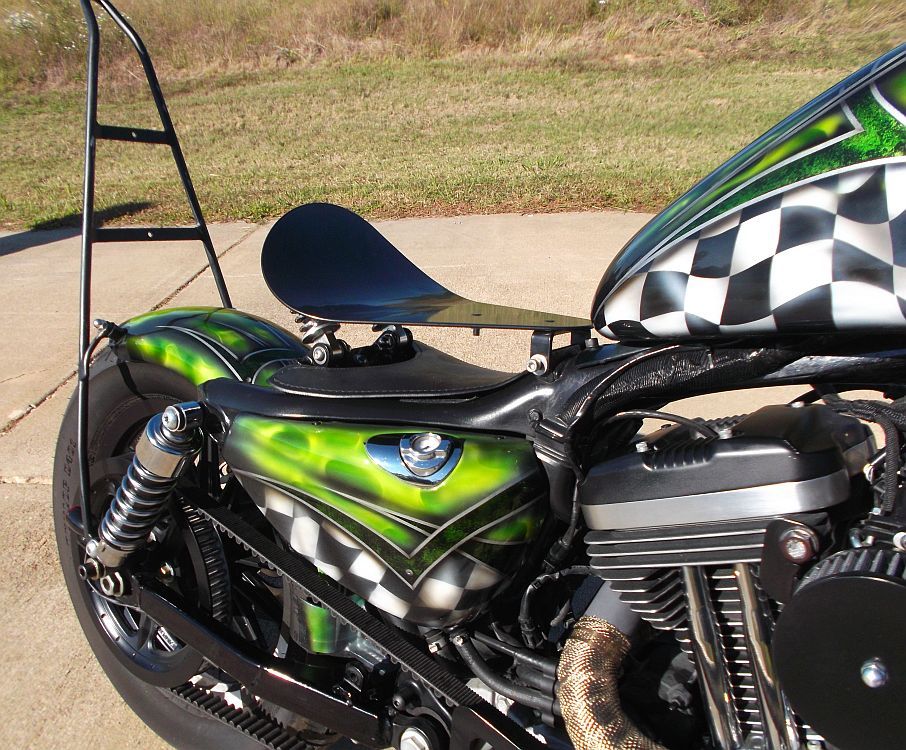 This one was next. Narrow chopper pan again, this time with scissor springs.

I like the look, but not quite as much travel.





Next was the barrel springs. Again the narrow chopper pan. They had the most travel. Not quite as stable as the shox, but a Really nice ride.





Last were the rubber bumpers. Basically a rigid mount with a little give in it. I like this look the best, but not sure my 55 year old bones liked it best.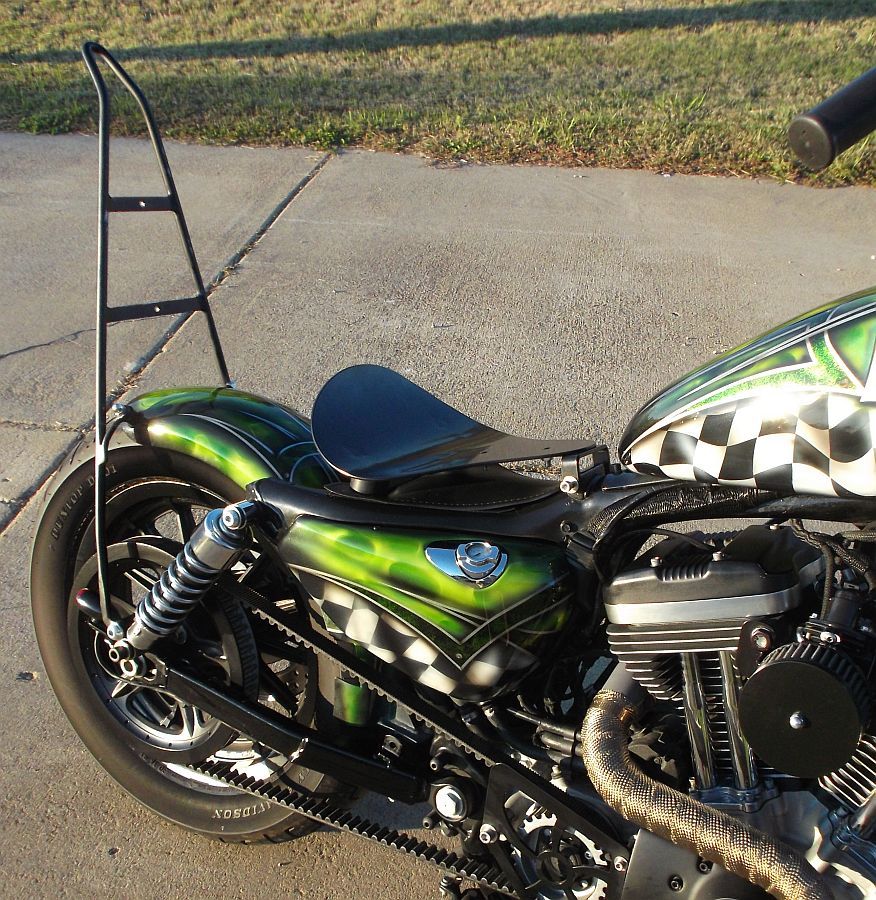 I can take my leather off the current seat if I decide to go with one of the other set-ups.

Gonna be making a decision soon to stay with what I have or to switch.
I've done a few more mods to the Sporty over the last couple of months.

Reinforced where the sissy bar doubles as a fender mount. (the fender did not crack, but the actual mount arm on the sissy bar was showing some fatigue)

Powder coated the sissy bar (it was rattle can previously)

Have made a few different seats for it...not that the first one was bad...I like it, but we had to do some prototypes anyway.

New air cleaner...it is an Outlaw 636v that will be available on the website tomorrow.

Also playing around with a new external breather kit.

Put close to 10k miles on it, new rear tire, it is a FUN Ride!

Made a short video the other day...see below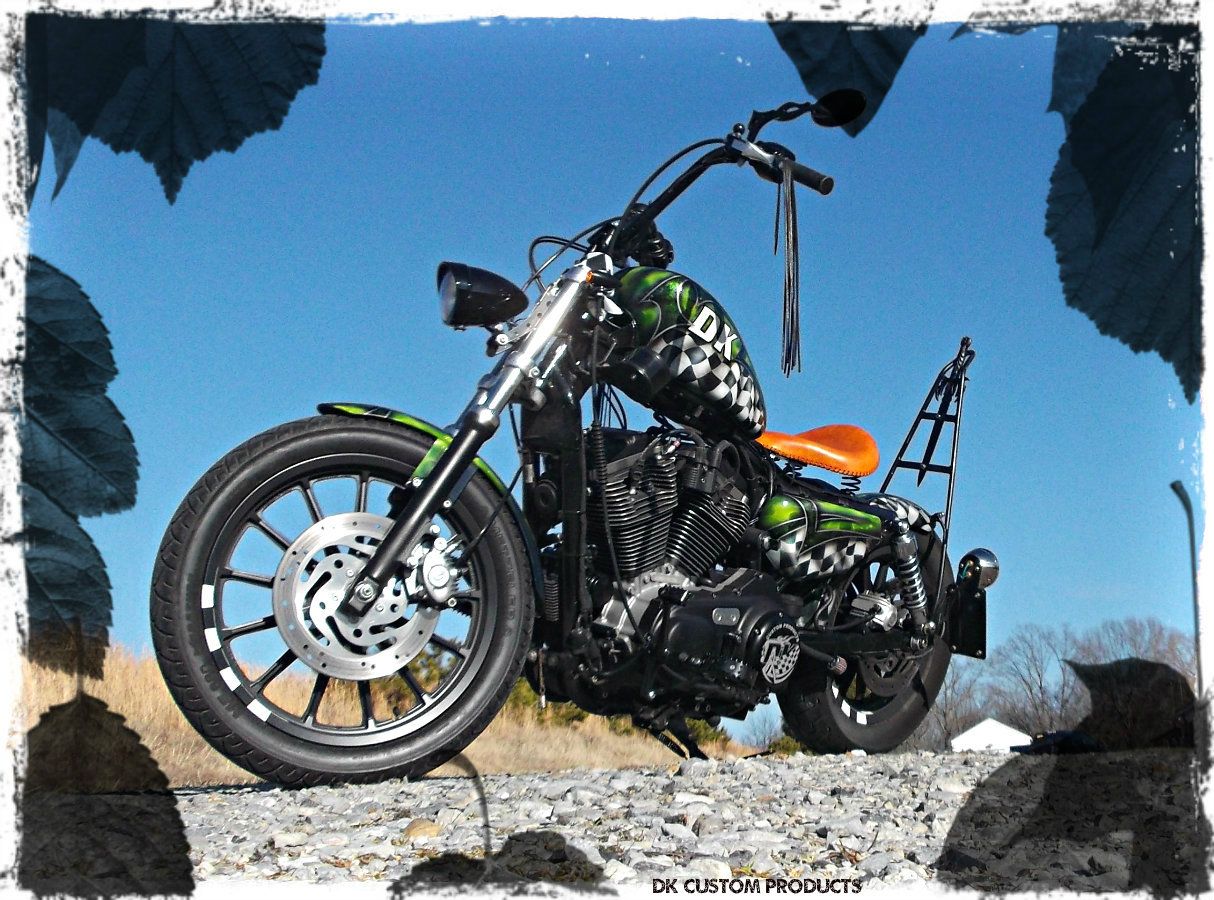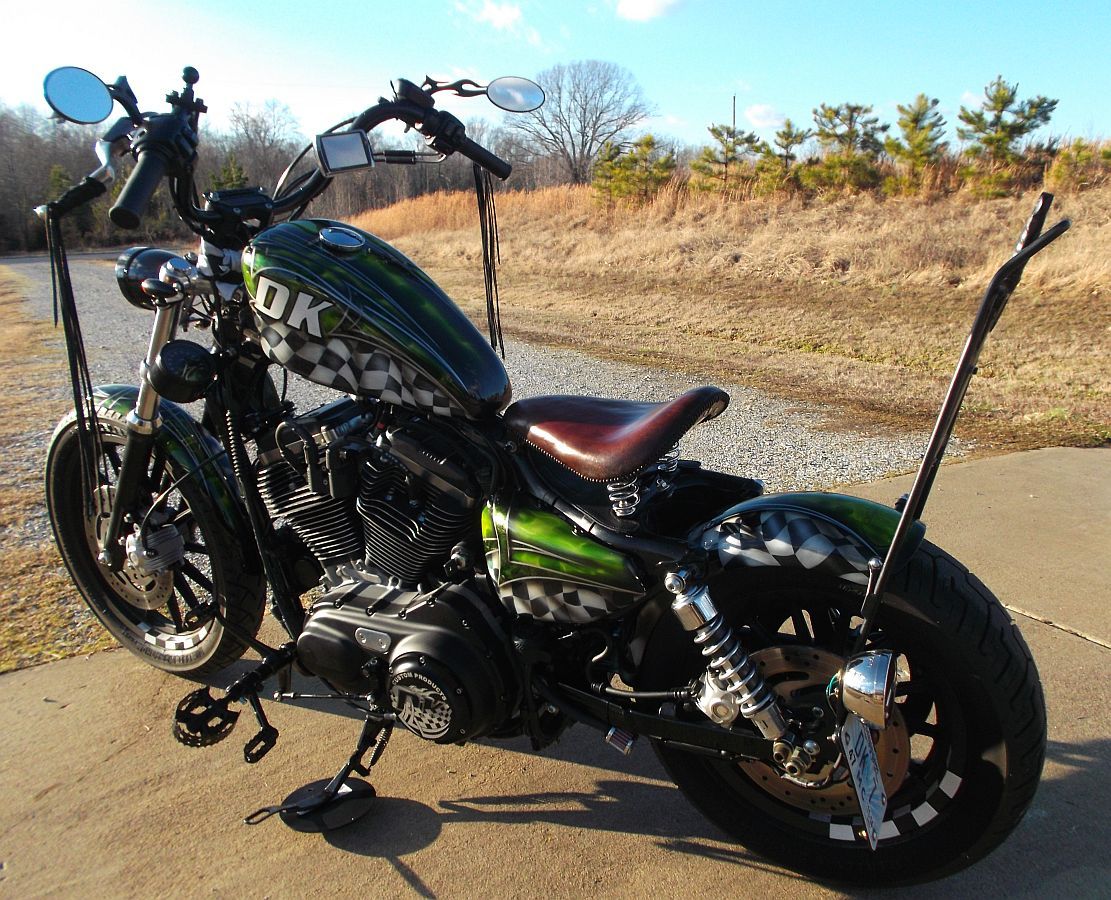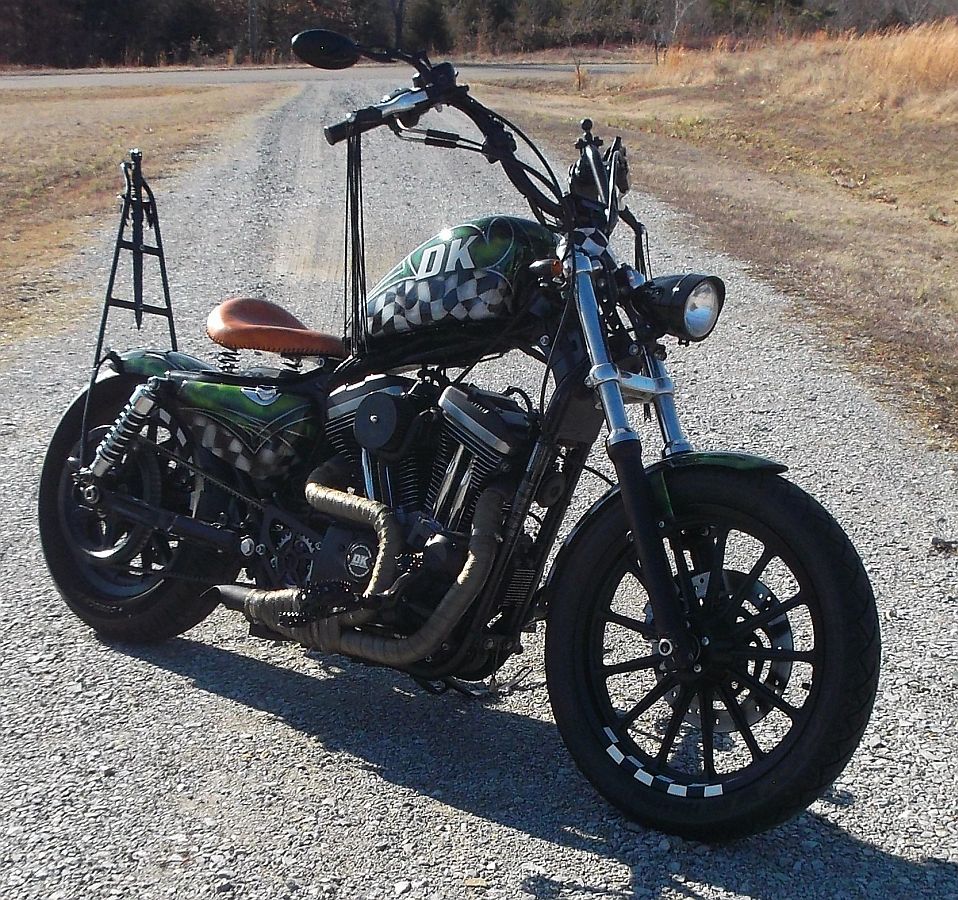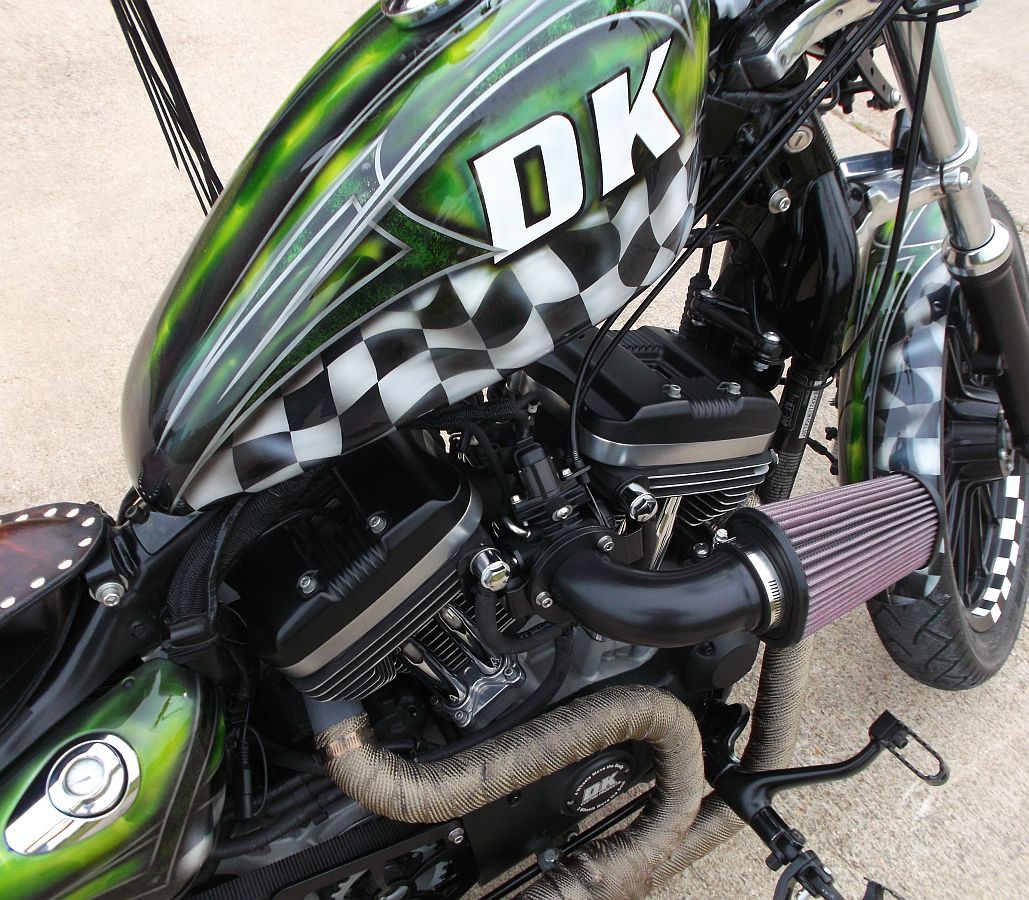 Put a bunch of the CFL parts on my Sporty a couple of days ago...still need to get the turn signals switched over.





Here's another video we made, having some fun in front of the shop!