Chena Hot Springs & The Ice Museum Continued-
They use LED lights that don't put off much heat for the lighting.

They have a bar. Bar stools are made of ice, topped with reindeer hide. Sat down on one, sure enough, my tukus was warm sitting there.




Tour guide doubling as the bartender.




Yep, the glasses are made of ice, one time use only. Take em outside and break em while making a wish.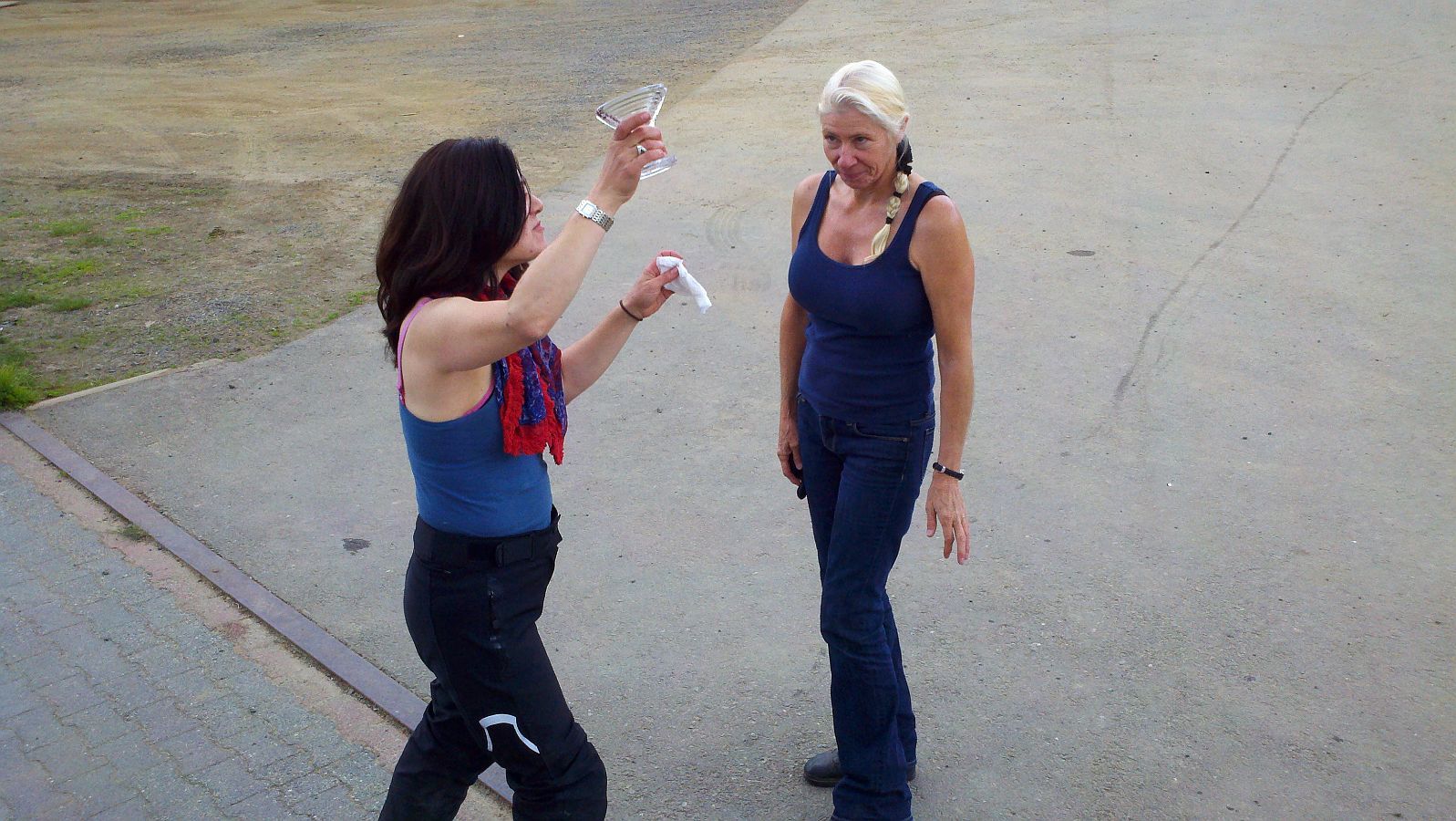 They have quite a large greenhouse operation here also.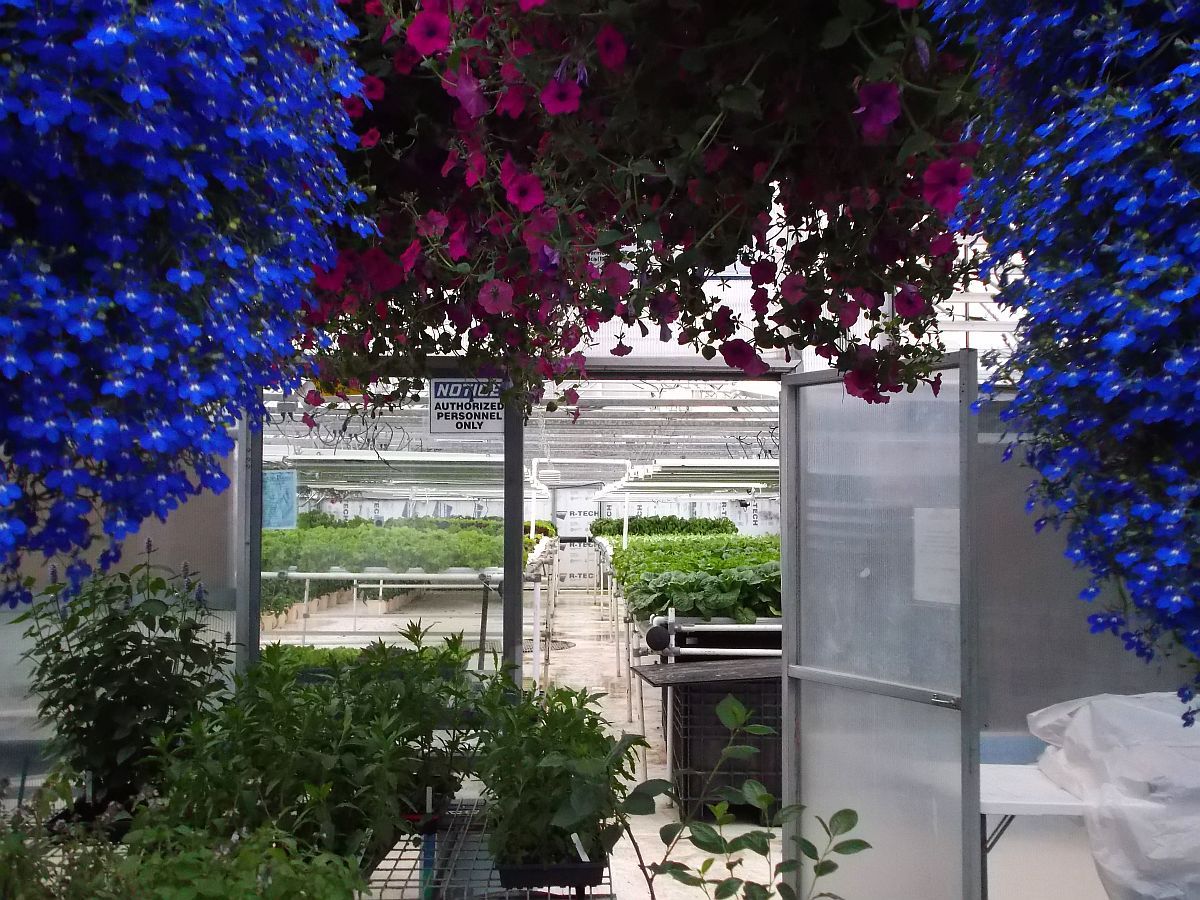 Headed back to the bikes.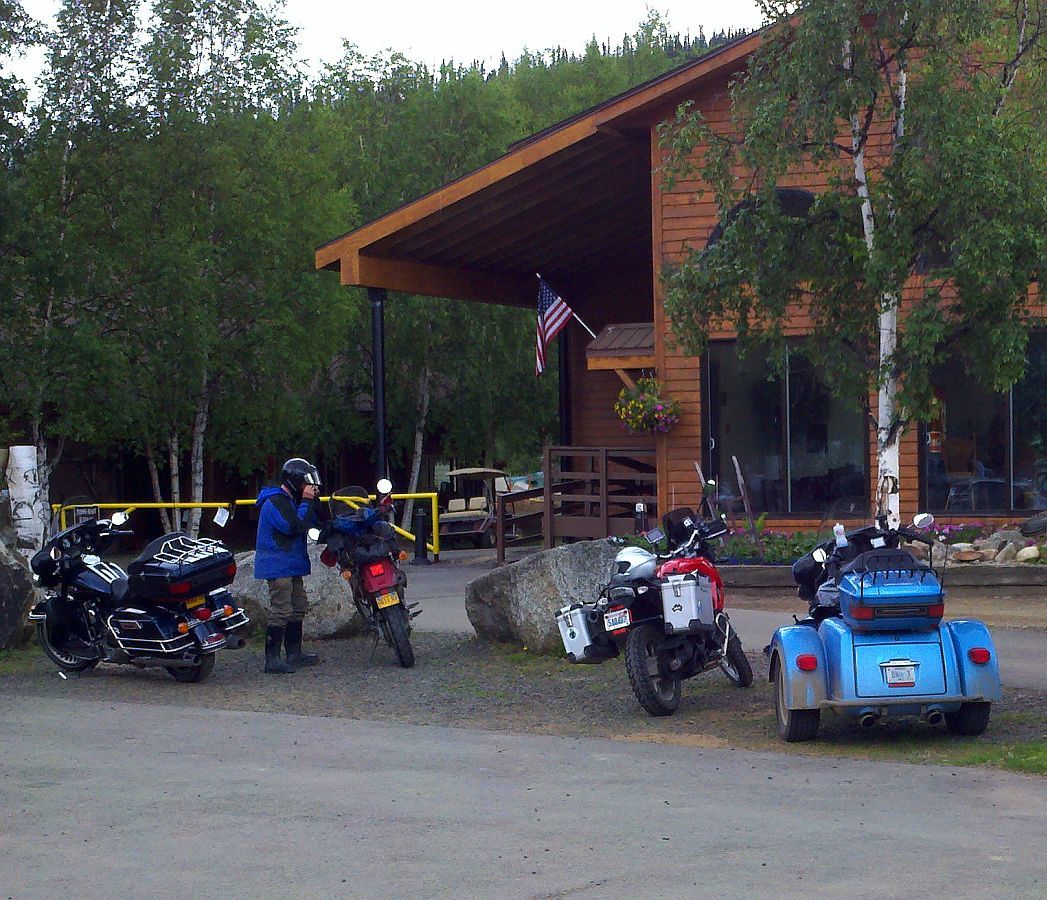 Dang BMW is blocking the view of the moose. lol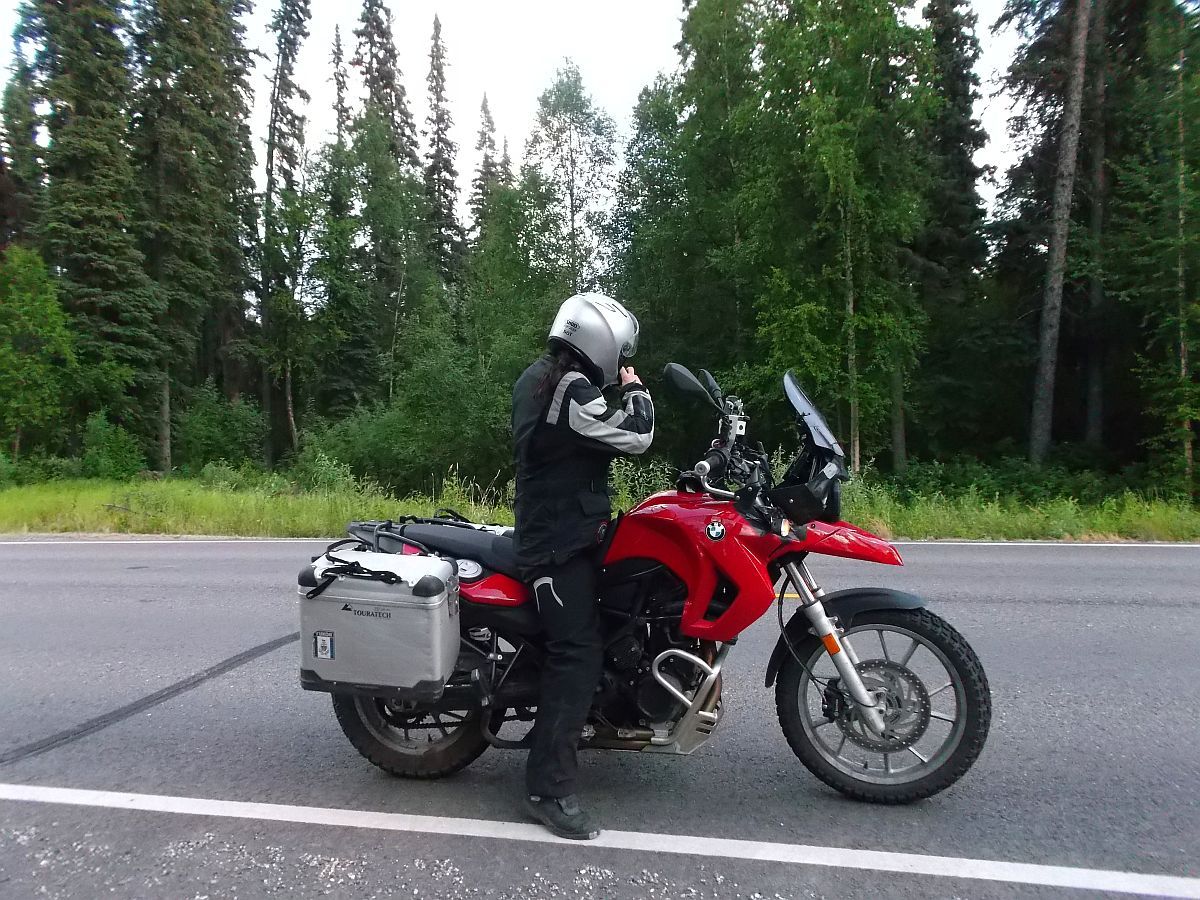 Mary gets some great cloud pics.




Upper left...the every present mosquito's.





Had a bit of rain on the way back.