Chena Hot Springs & The Ice Museum
After getting back from the Arctic Circle we did not do anything the next morning.

Evangaline took this picture in Fairbanks...since it does not get dark during the summer in Fairbanks, the Northern Lights are not visible.

Not sure what this is-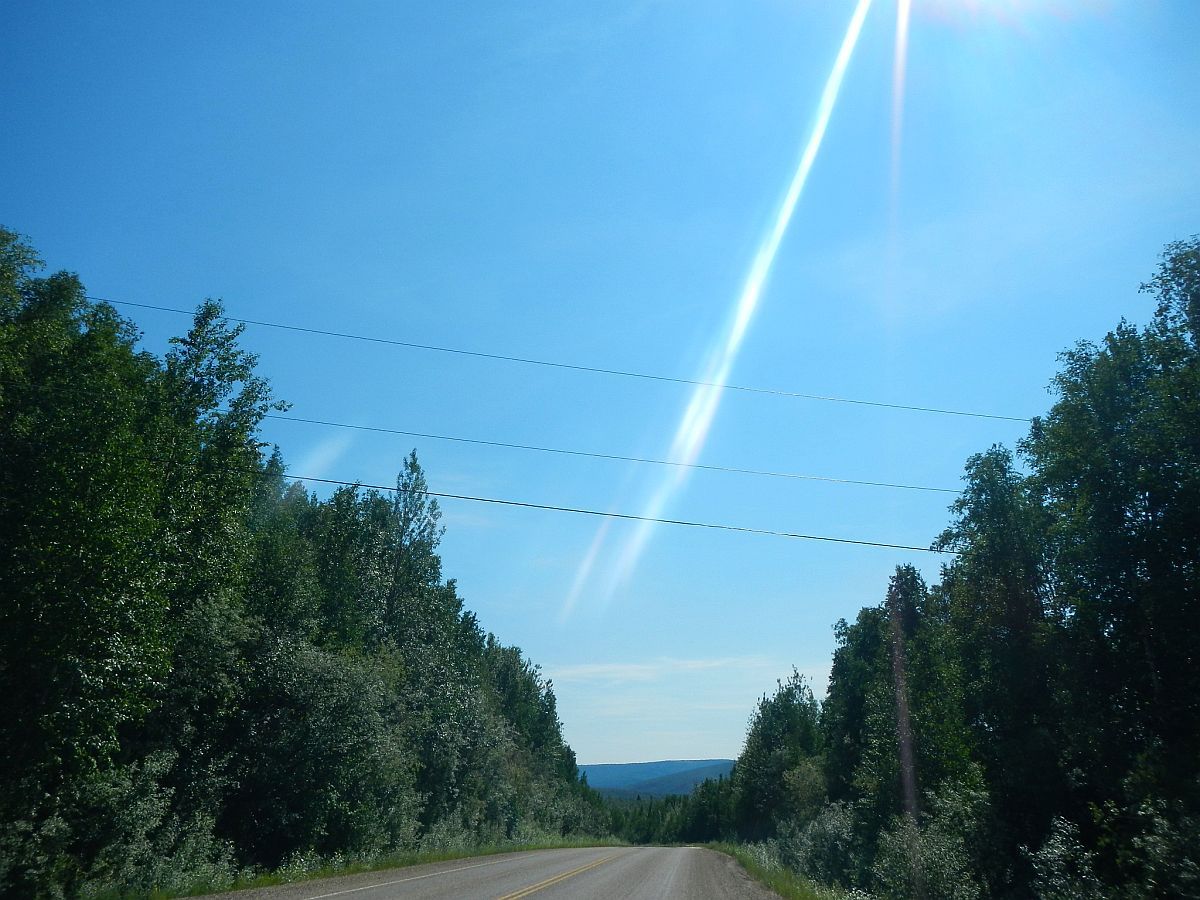 That afternoon we headed out to Chena Hot Springs, where the Ice Museum is.

Nice easy ride on some nice roads!
About 100 miles round trip, ALL on pavement!!!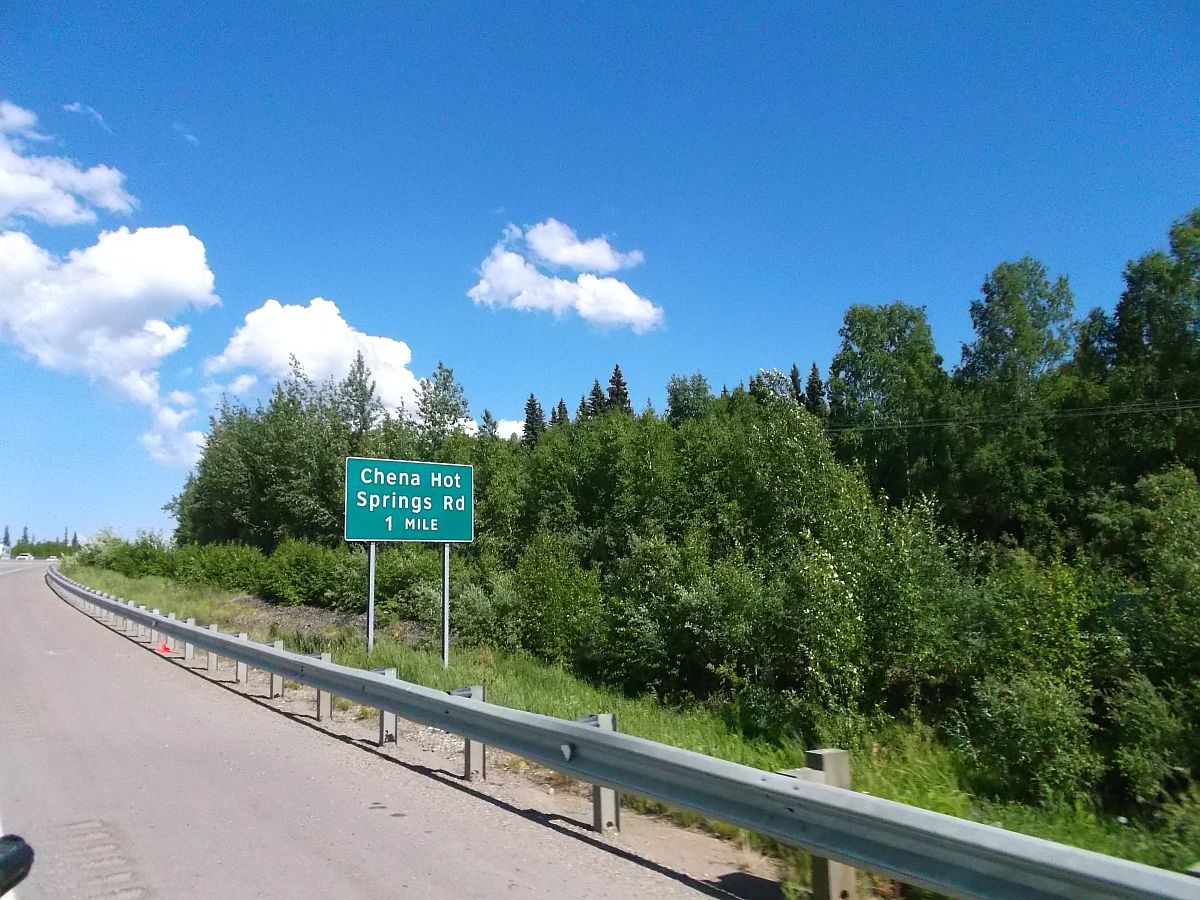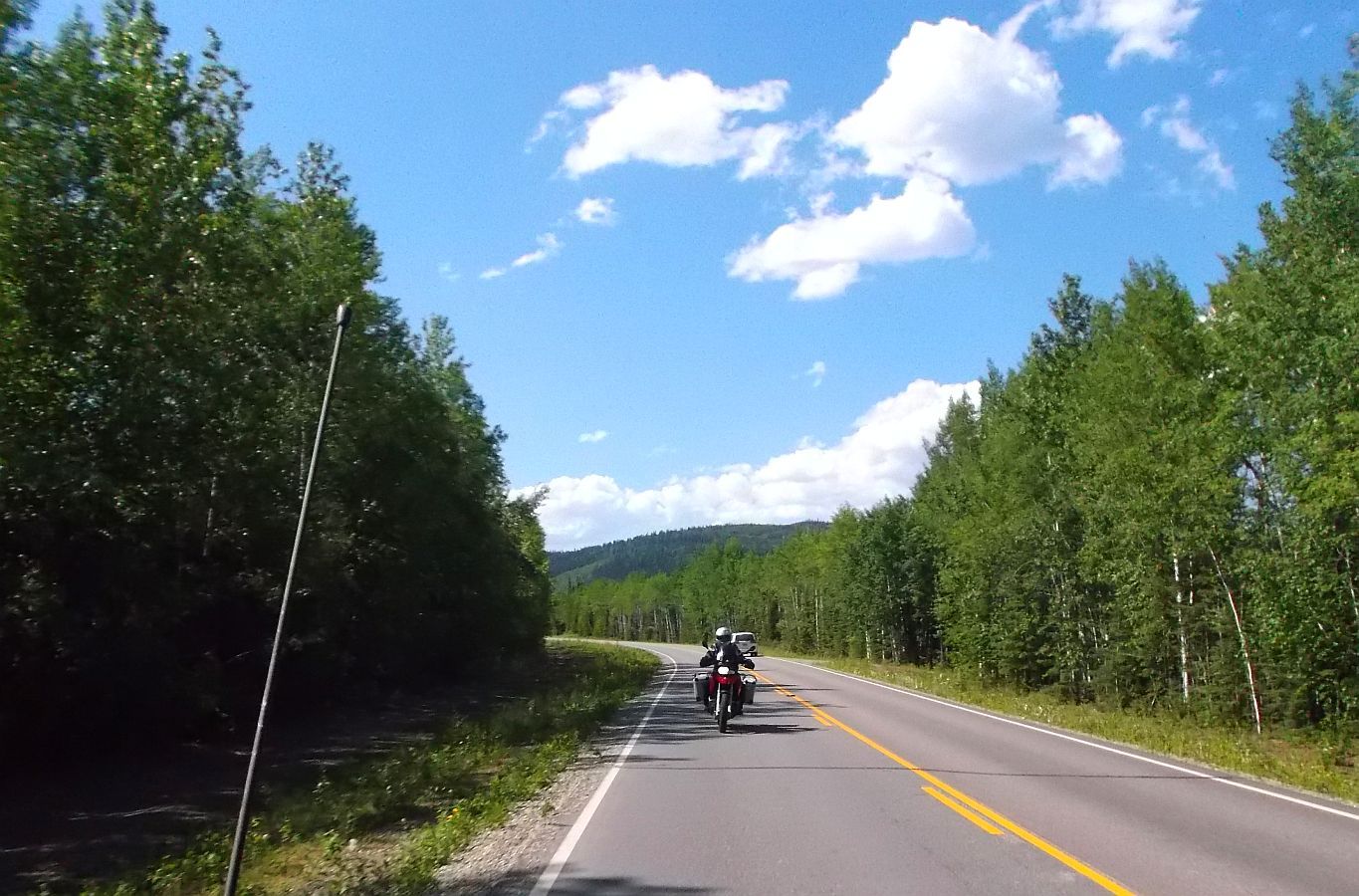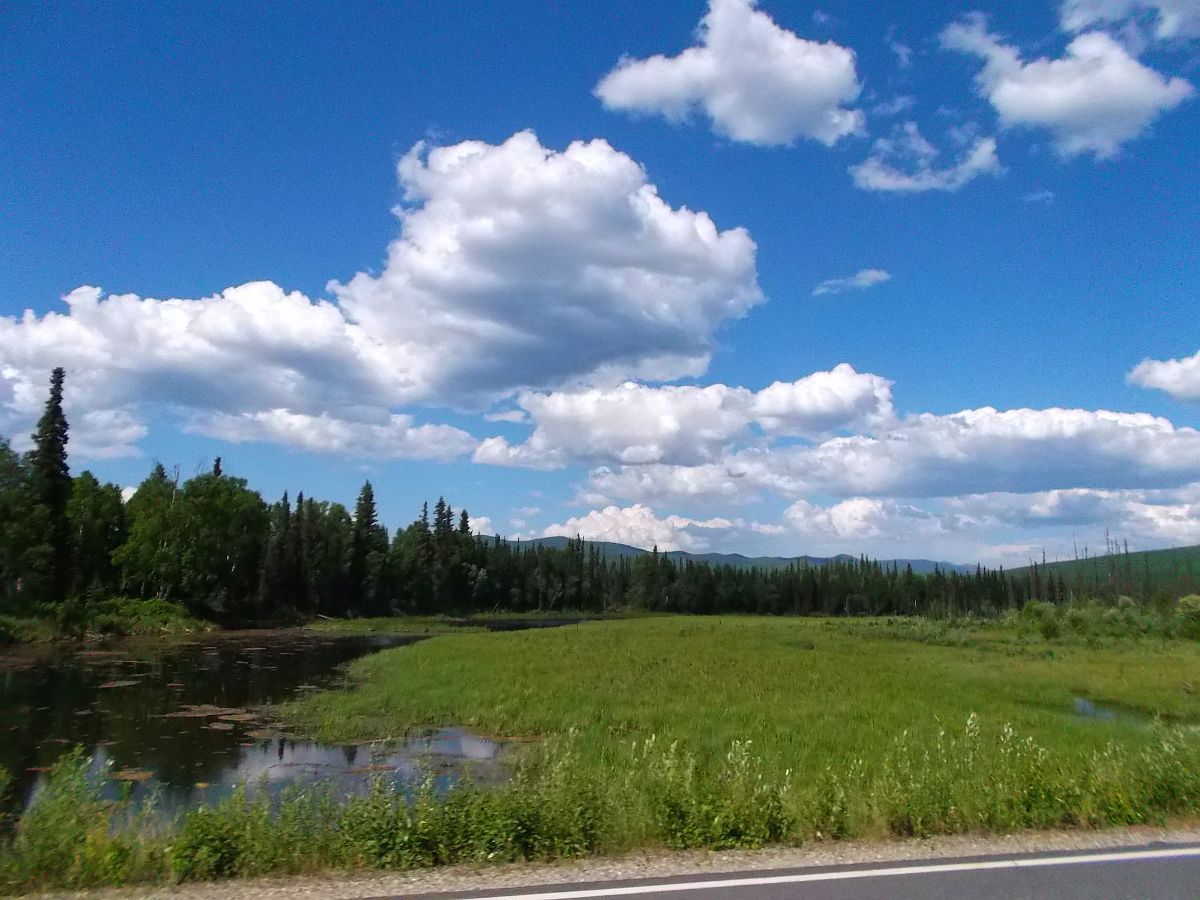 Momma moose eating with her two young-ins back on the shore.





A close up so you can see them better.






Evangaline taking a pic of Mary taking a pic.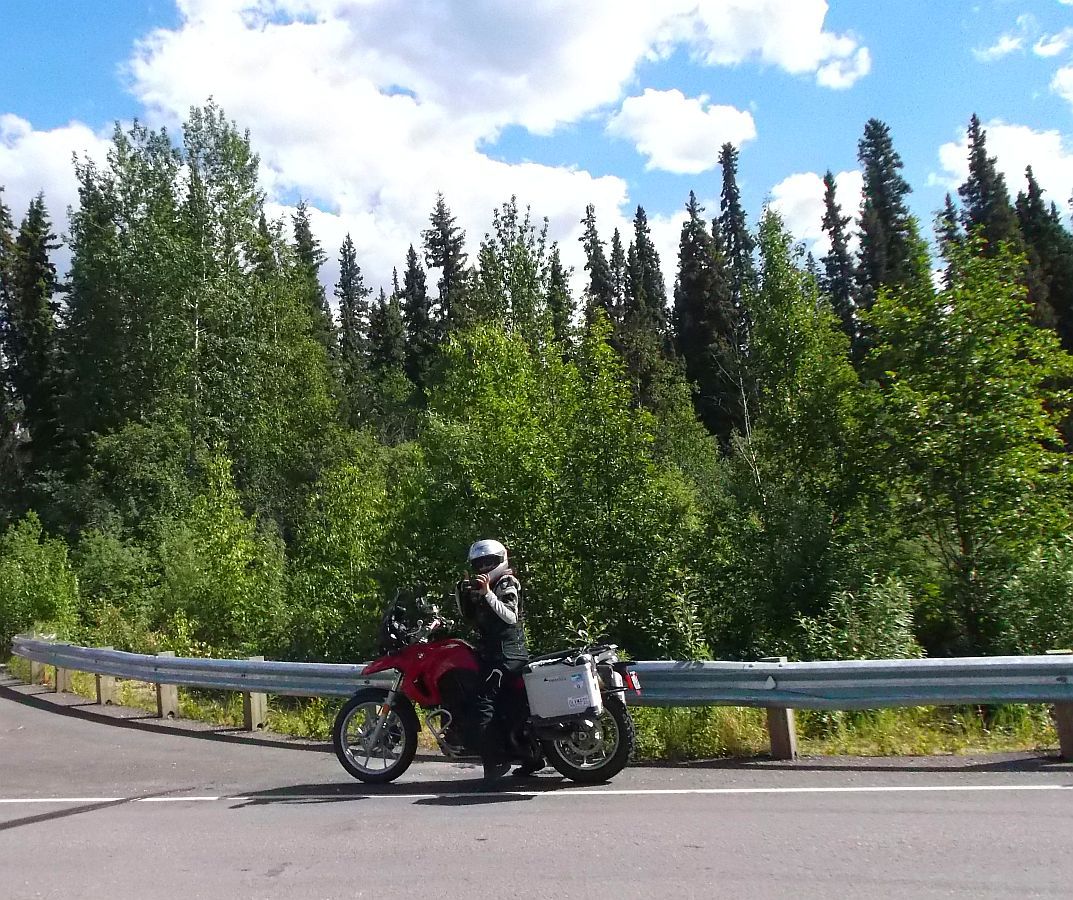 Another Triker. Lots of bikes up here, mostly BMW's. We do see some Harley's, Honda's & KLR's. Every now and then a Can-Am.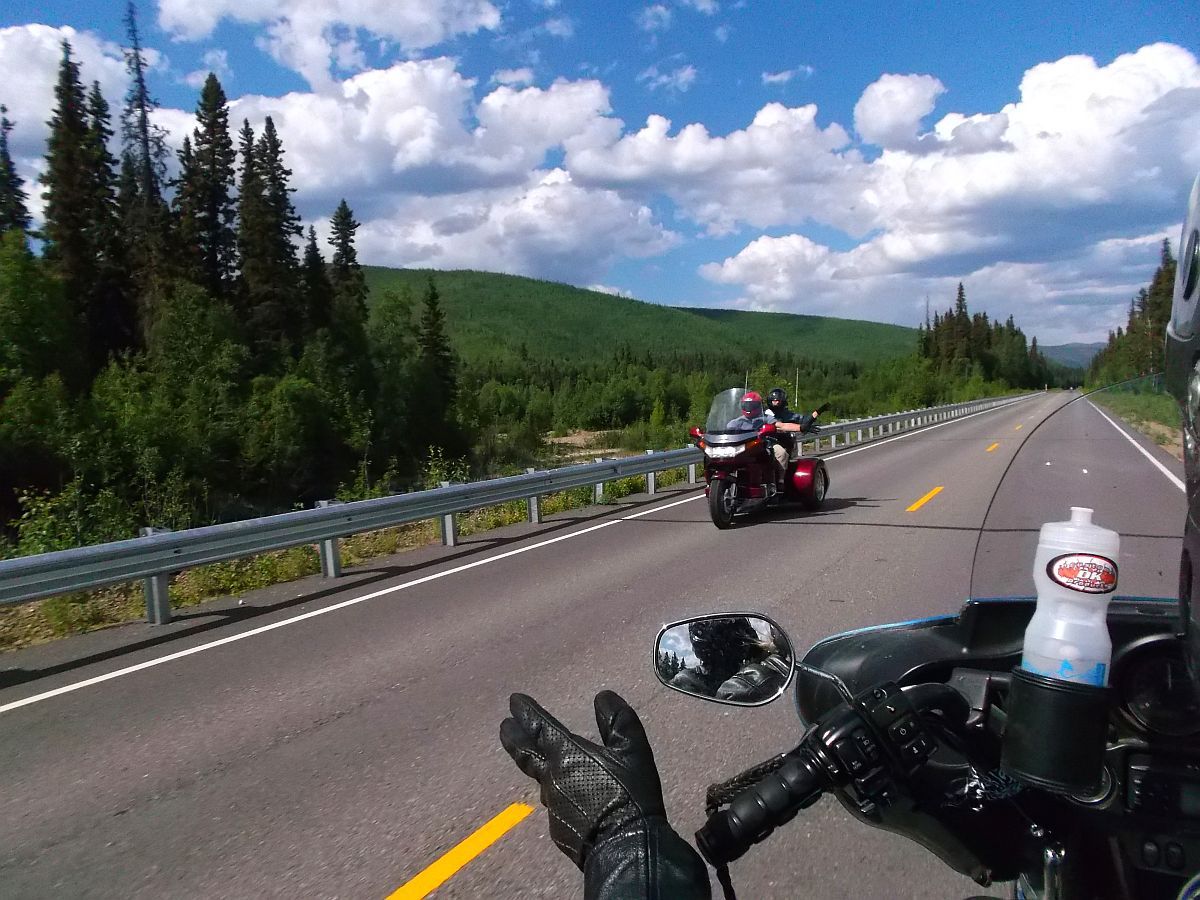 At Chena Hot Springs Resort, walking around the grounds before the Tour of the Ice Museum.




More in next post. Some folks enjoying the hot springs.





This duck came up and started quacking and nipping at Evangalines' knees. It was pretty funny, would not stop.





Mary and I.





The Ice Museum. It is a metal building. Inside it is kept at 28 degrees with power for the refrigeration coming from the hot springs.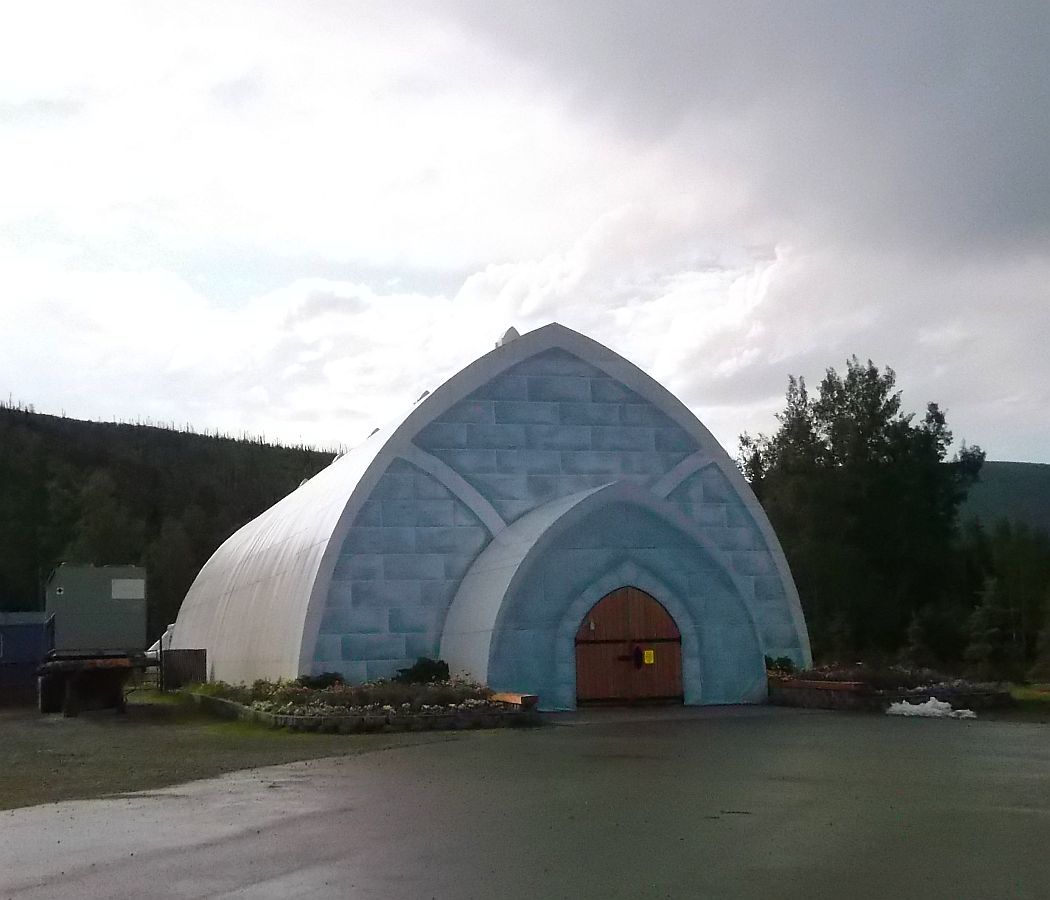 When you first go in there is a ante-room where there are down coats for everyone to wear. After that you step into the main room. The first section is the work area where the ice sculptors do their work.




All the pieces are sculpted right there, with ice from the river that was cut out during the winter.

Some of the sculptures have been in here for over 3 years.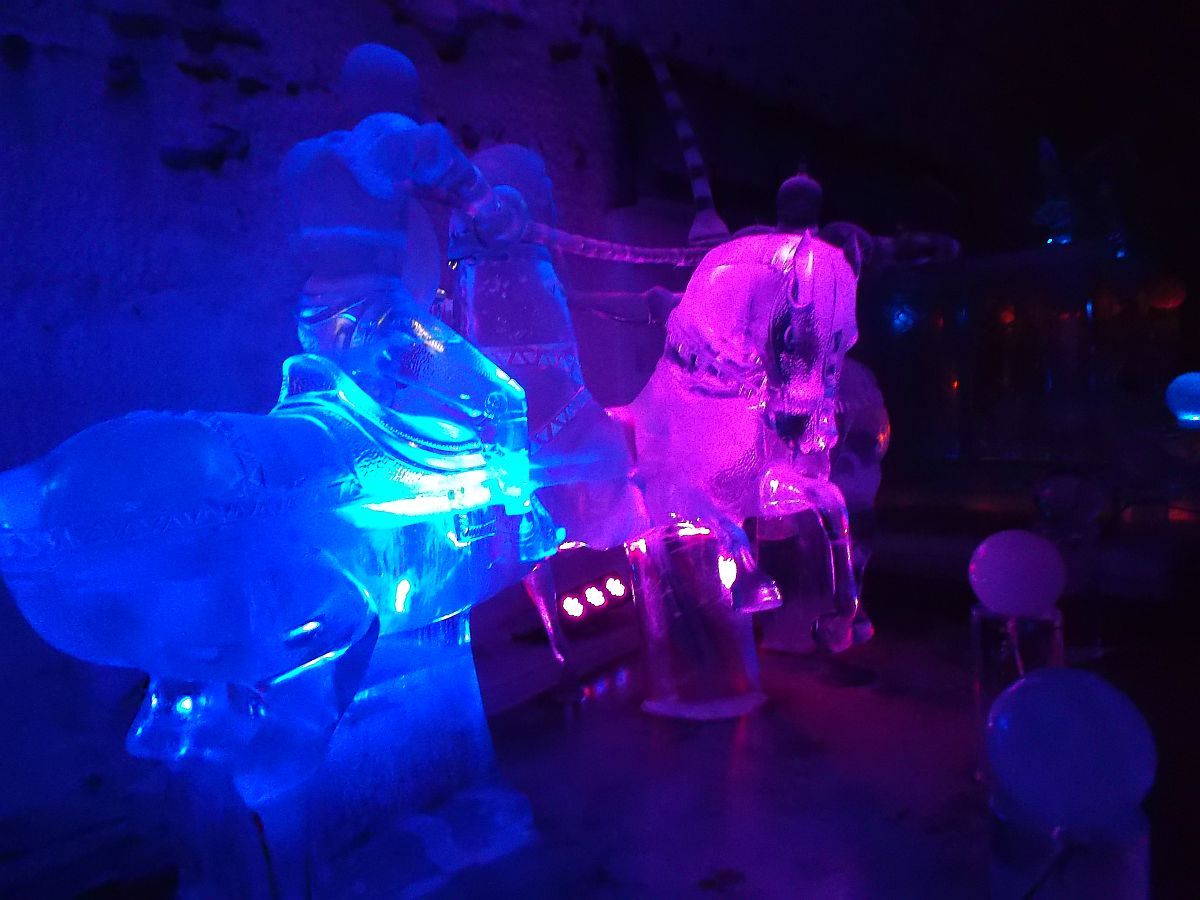 Me listening to the tour guide, standing next to a sculpted circular staircase.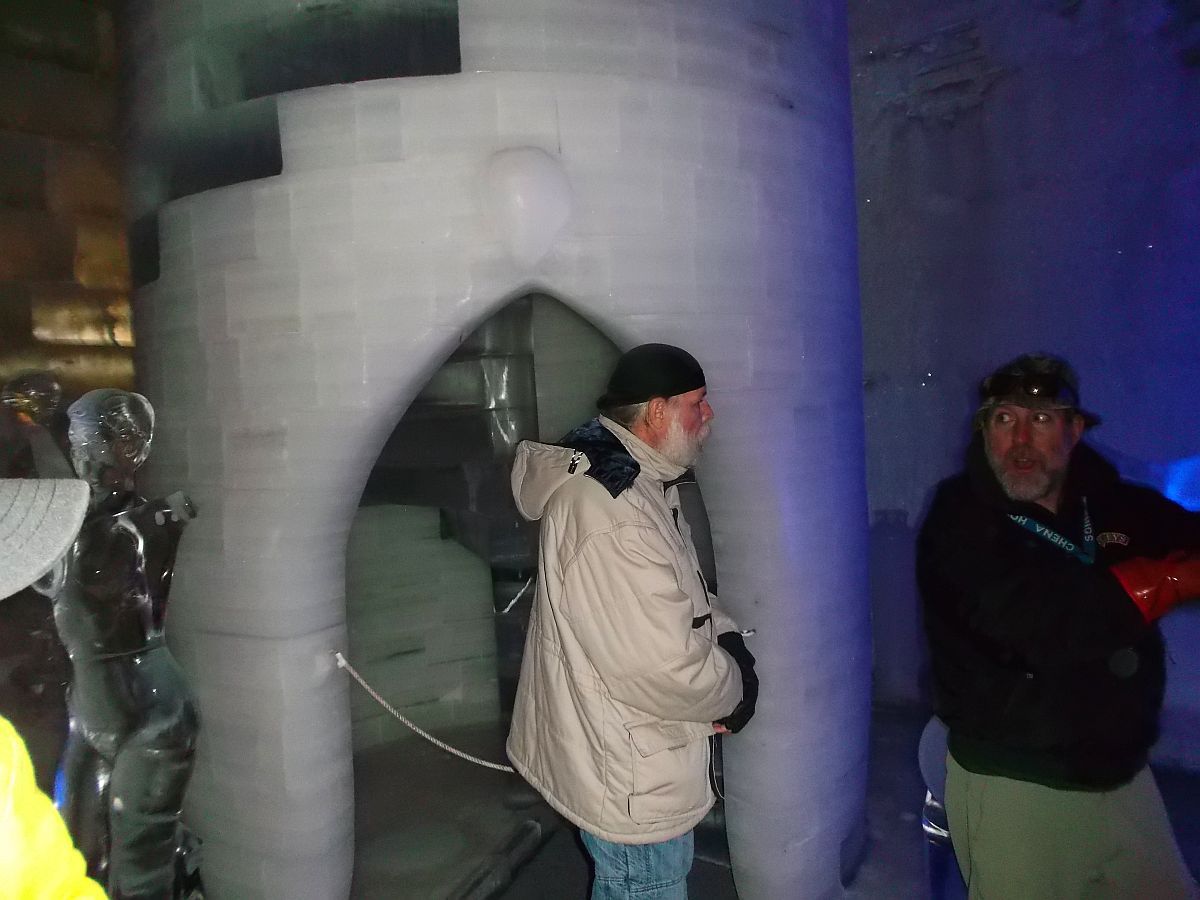 The knights and horses are life size.





Everything is made of ice!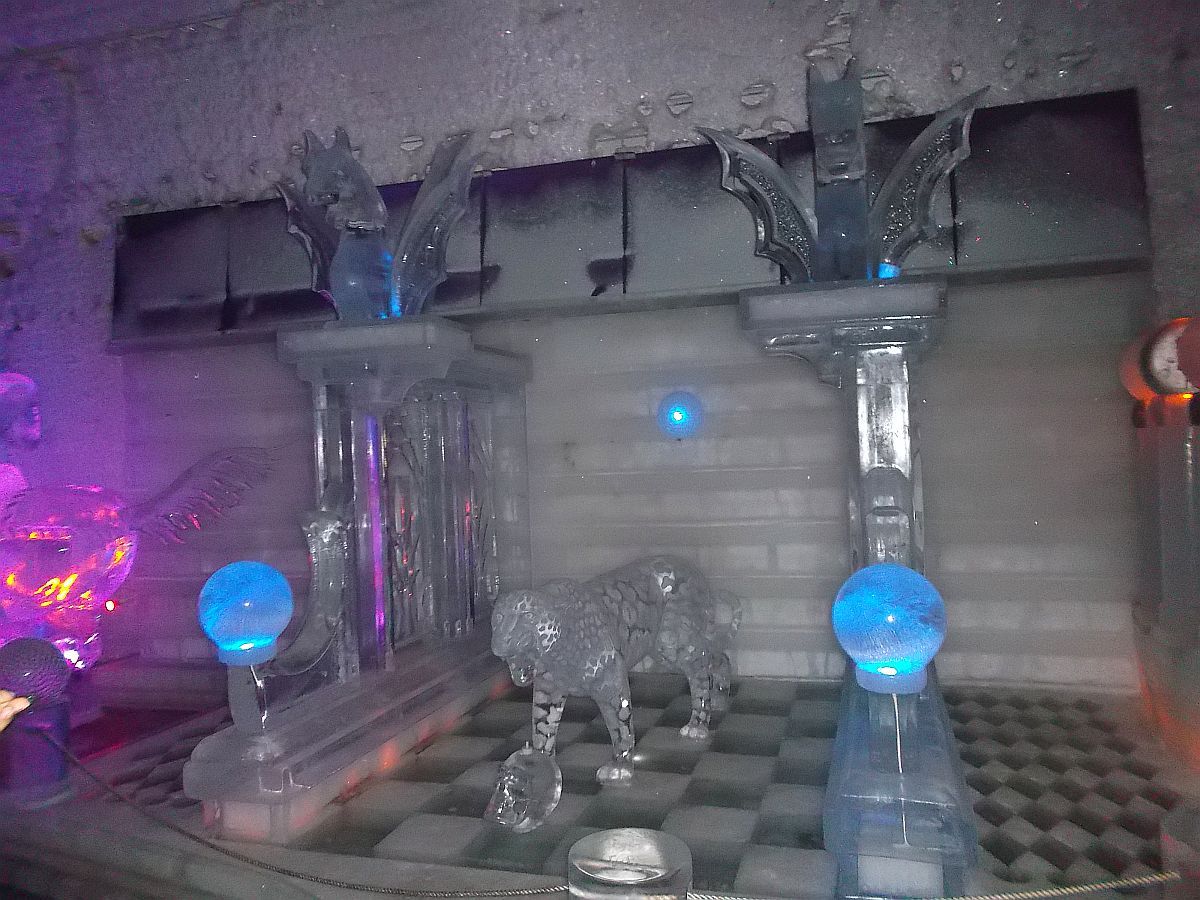 Toward the back of the museum are 4 bedrooms. These are available for $600 a night! All made of ice!

They put reindeer fur on top of the ice bed and it is supposed to be warm.






More in next post.