Colorado National Monument with Fuzzy continued.
Colorado National Monument with Fuzzy continued.
We're starting to head back down now...
Mary missed a shot she wanted...so we did a u-turn. Alan was a bit unsure at first, but then realized how stable these TG's are.
Amazing view!
Look ma, no hands! Felt a bit like we were on a roller coaster, and it looked like the road ended up ahead.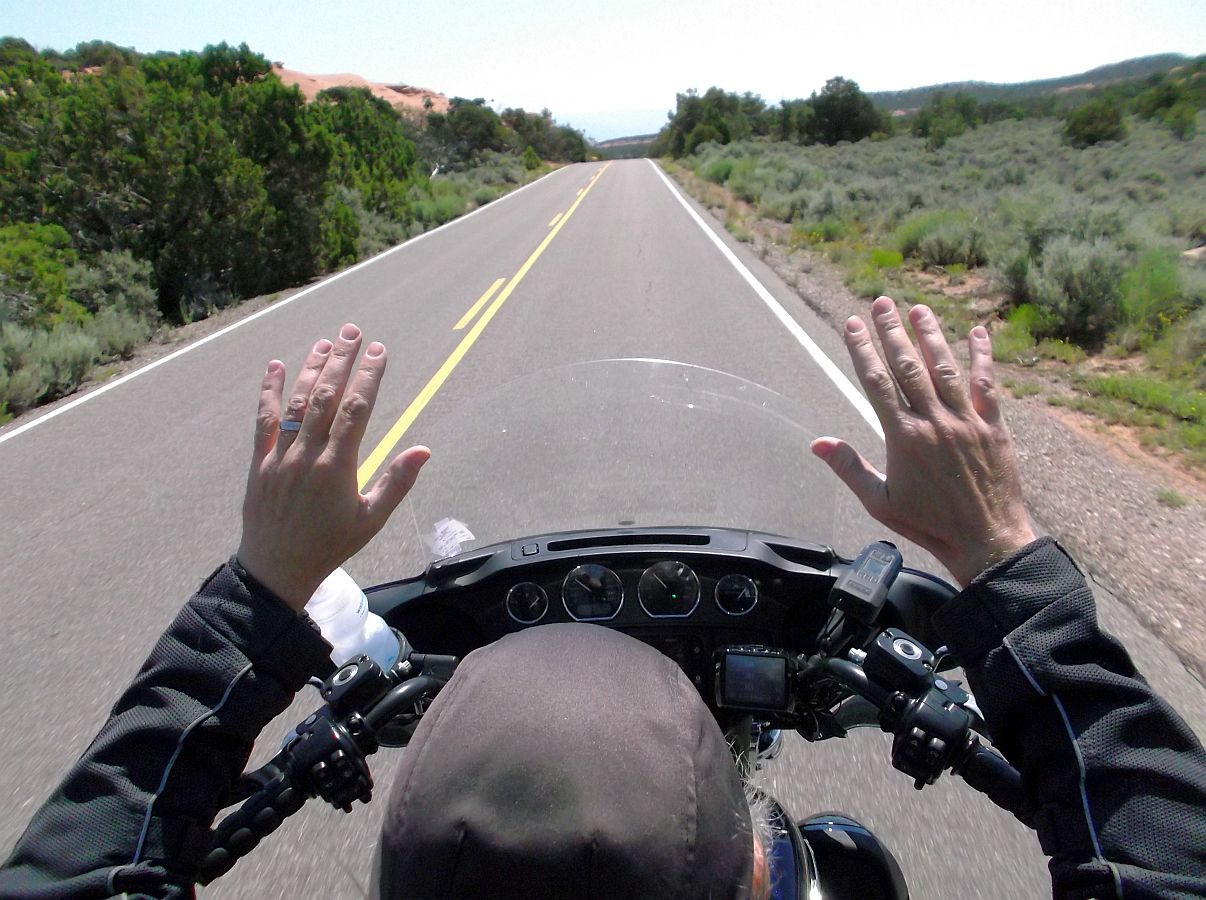 Some more fun curves!
Oh Yeah!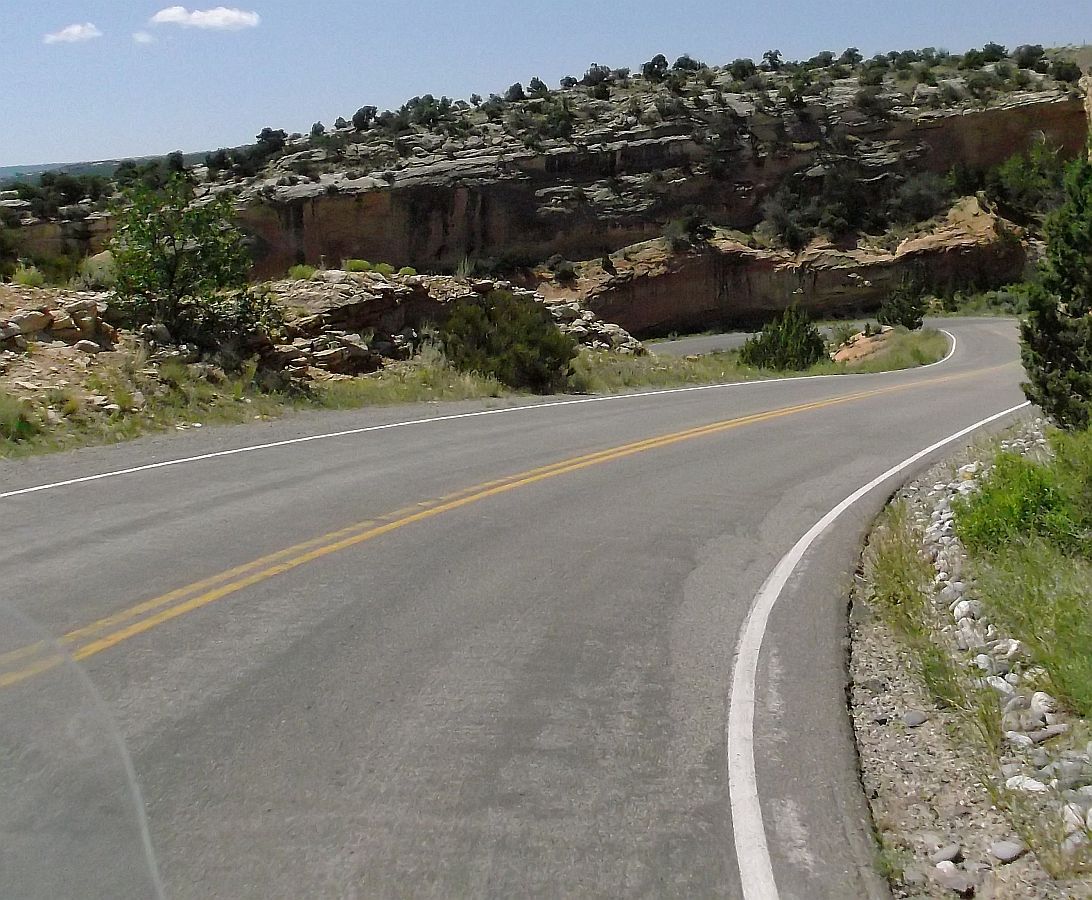 This pic is not distorted, that is how the road surface was angled. Fun!
Everywhere we looked the road was fun and the sights were amazing. We can't thank Alan enough for taking us on this tour today.
Whenever I heard of the Colorado National Monument, I thought it was a monument, a statue.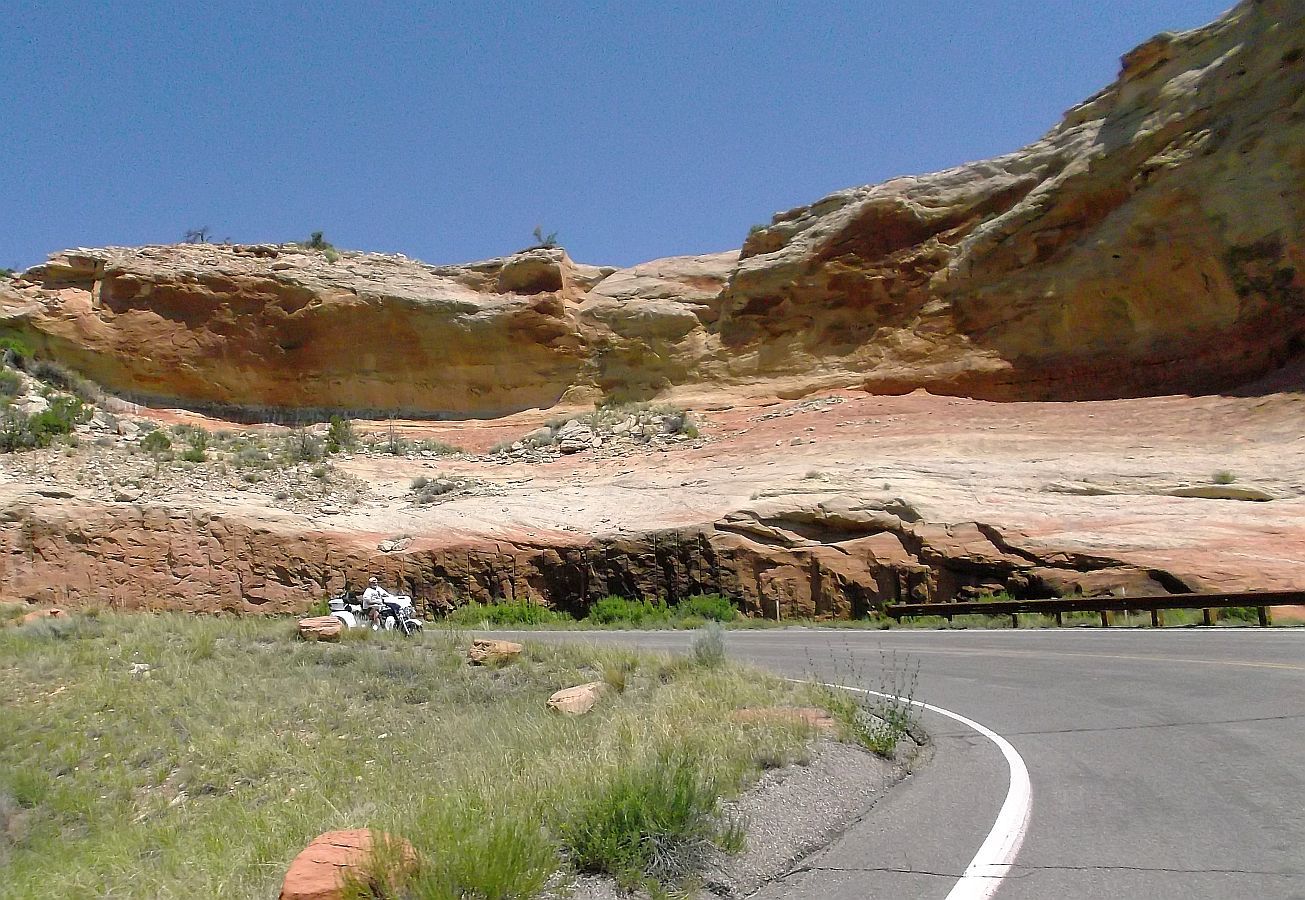 Another tunnel...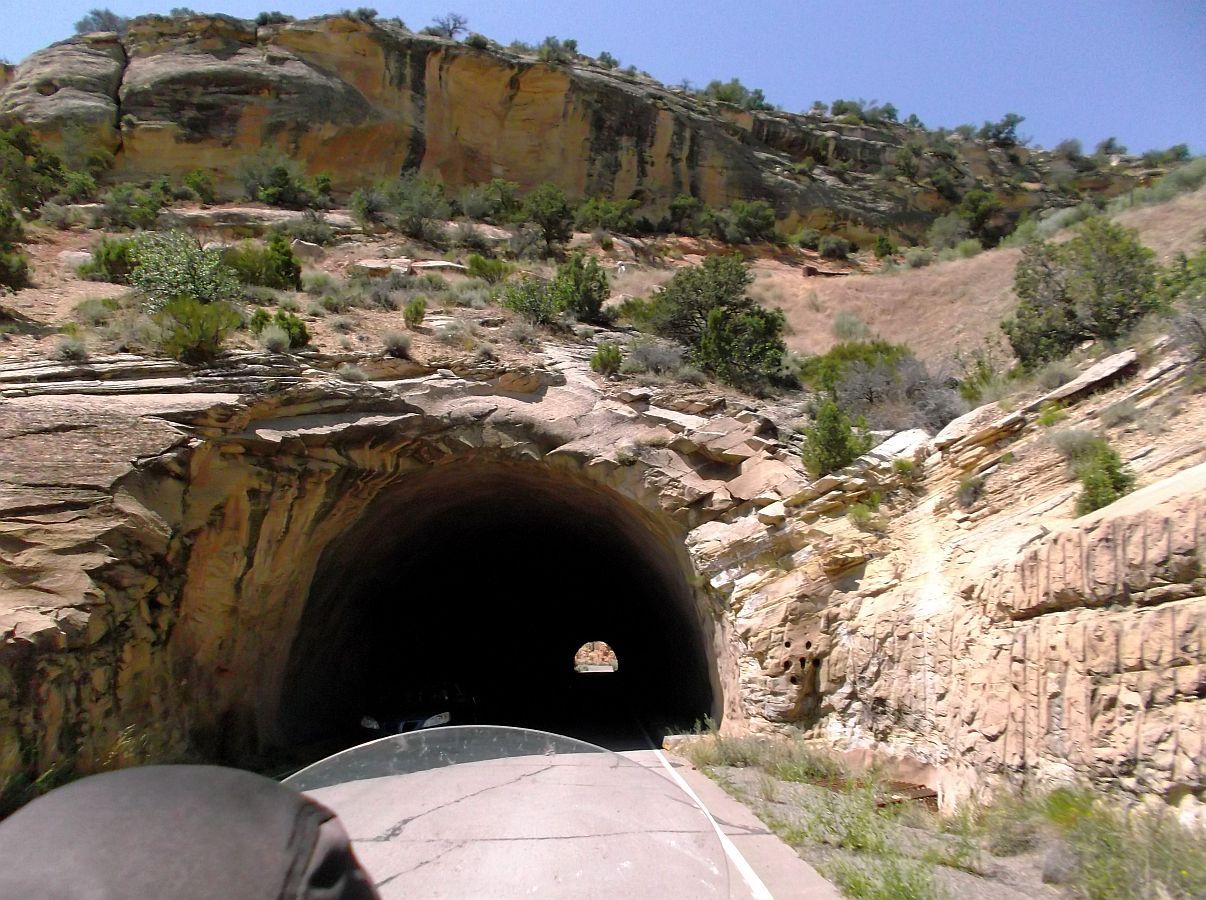 ...guess they decided not to tunnel thru this, just blow a channel thru the rock!
We still have a bit more the the CNM, then a ride across some desert, then up to the Grand Mesa, then a ride thru a great canyon road, then some more desert, then back in GJ.
Next installment coming soon.