Conclusion of our time in Grand Junction with Fuzzy-
Conclusion of our time in Grand Junction with Fuzzy-
We are back in the heat!!! Between here and Grand Junction the temps bounced between 102 and 106. Crazy. But we had lots of water.
This canyon was amazing...
Riding thru it was fun...
...inspiring, HUGE & ....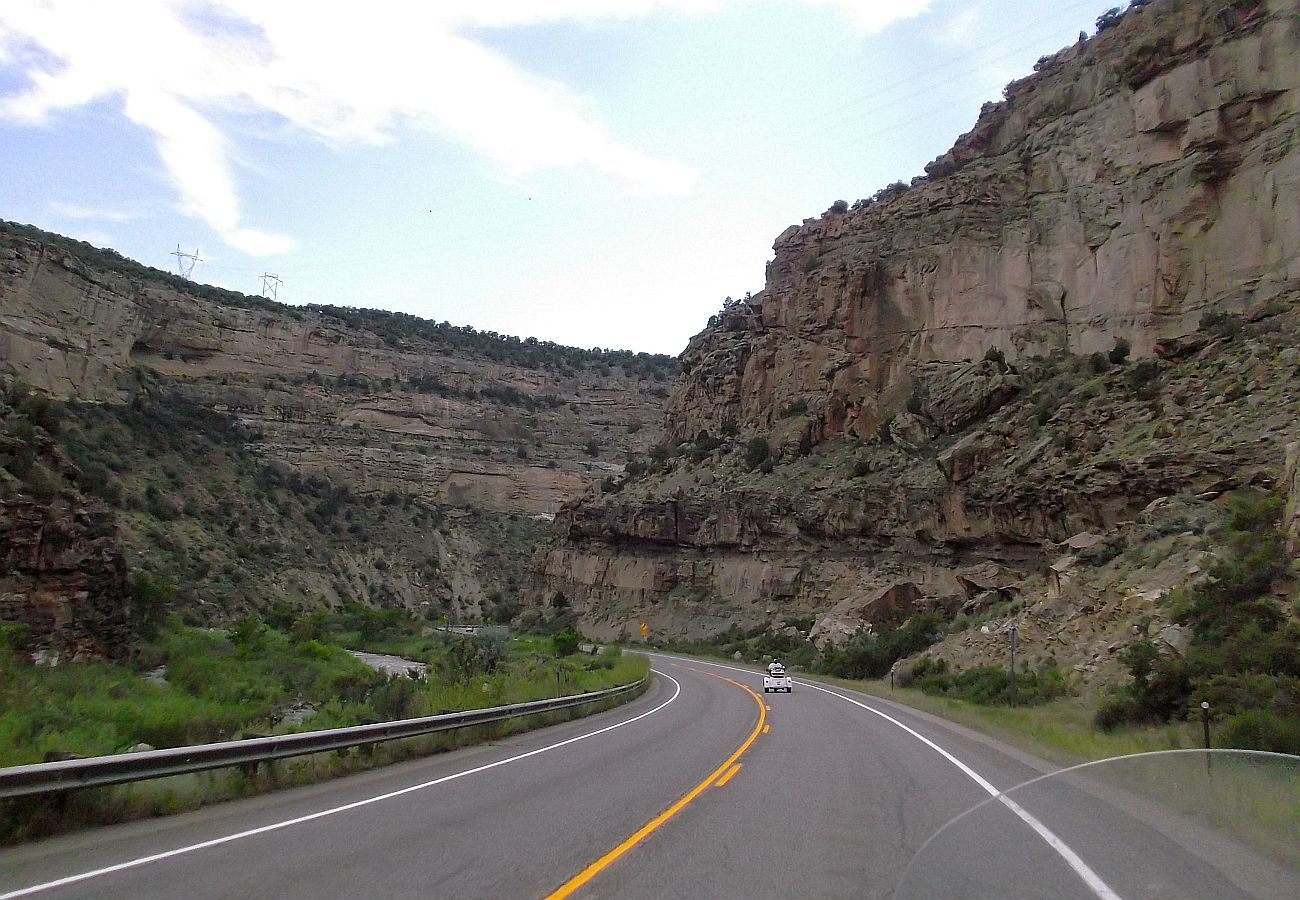 ..and breathtaking in it's beauty.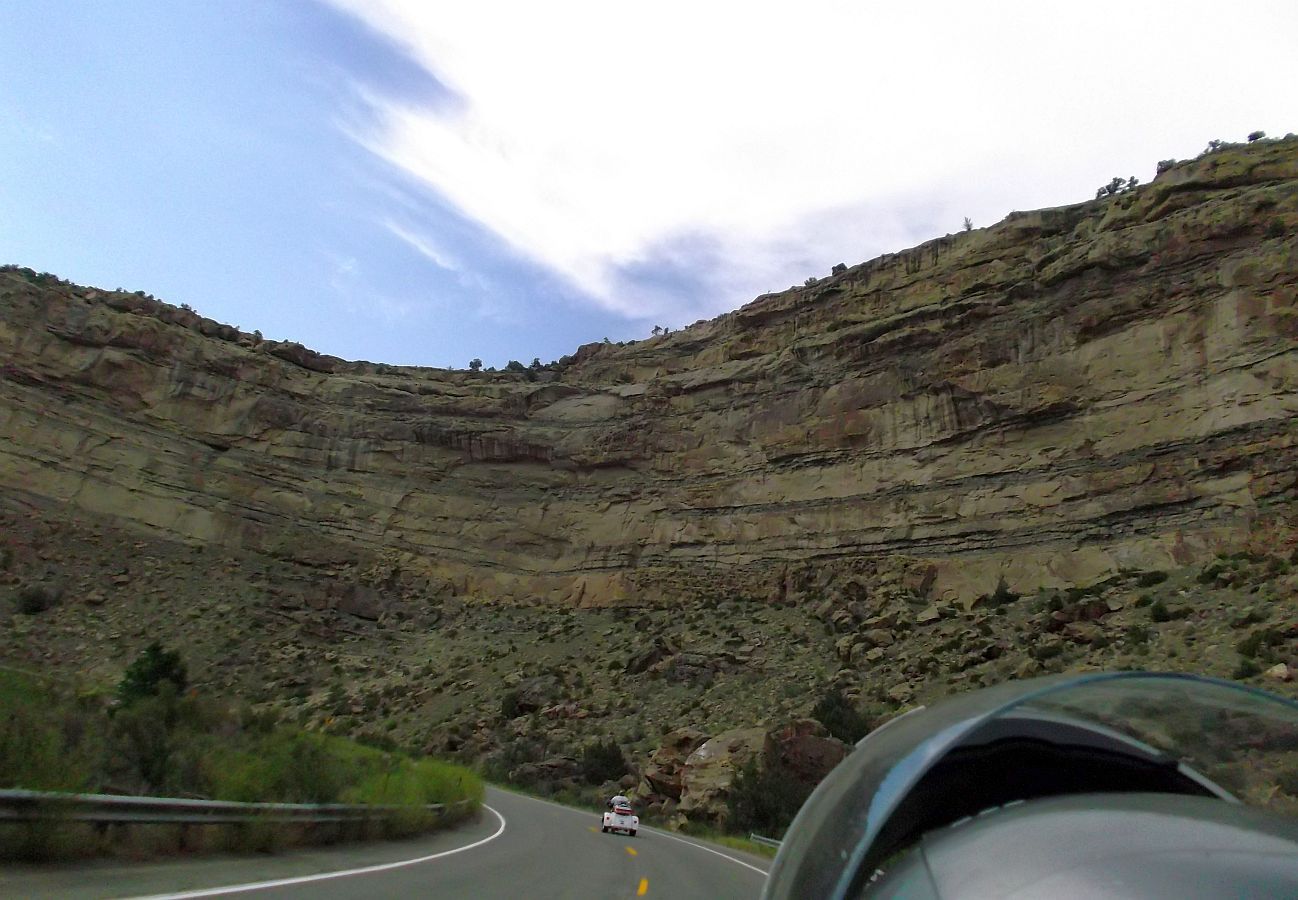 I don't know how many miles it was...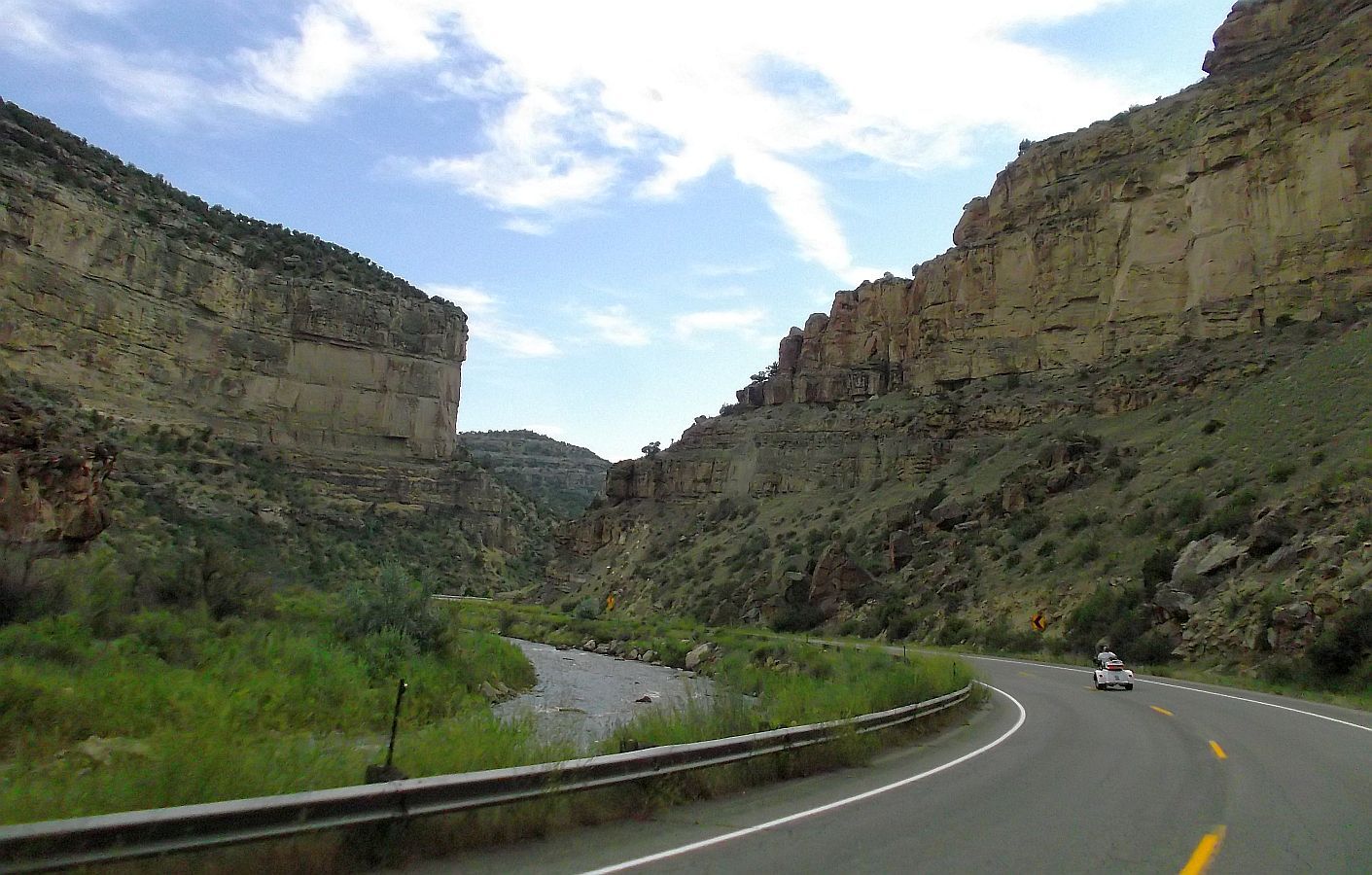 ...but it was not short. Definitely on the list to ride again-when it's NOT SO HOT. lol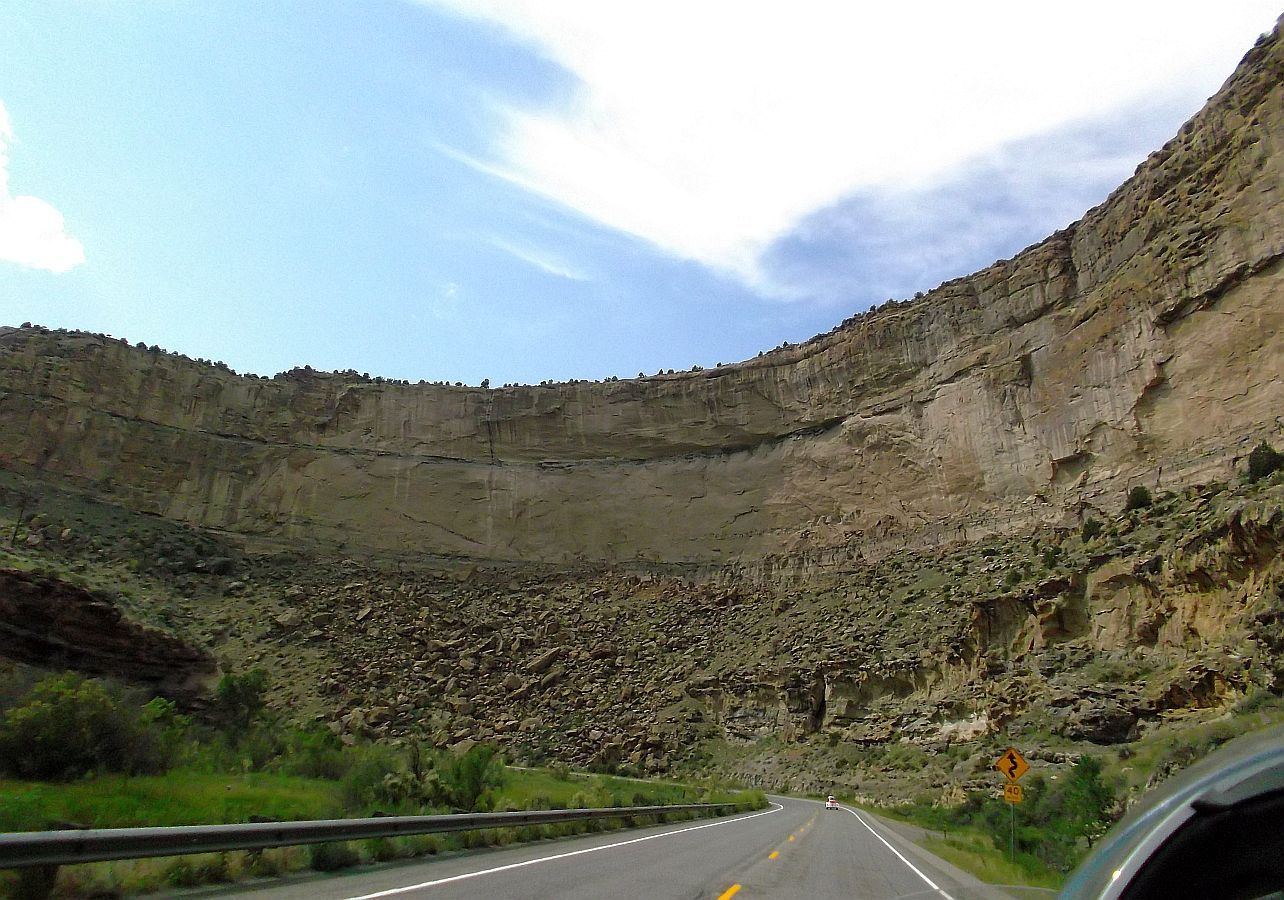 Getting near the end...
...of this amazing curving canyon road.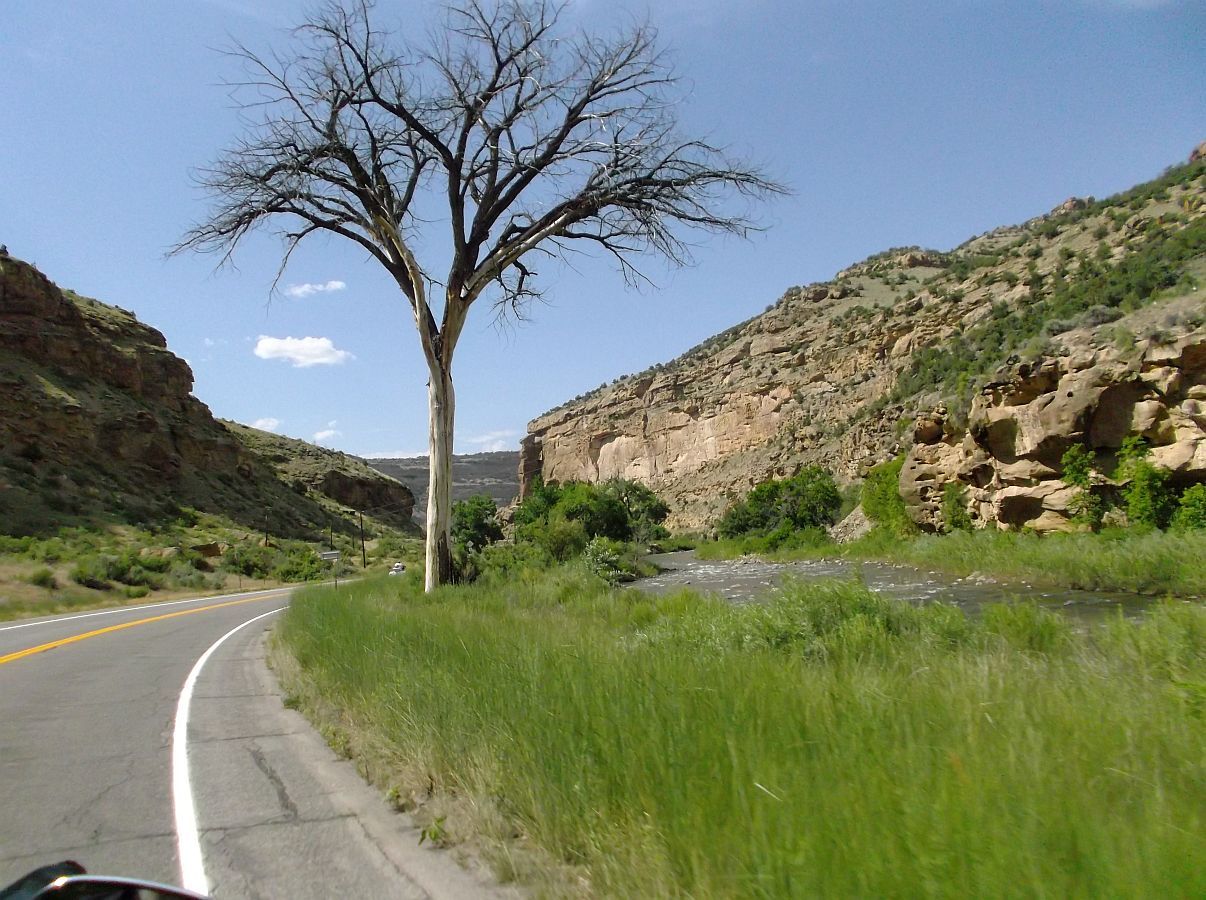 We follow Alan onto the interstate, beside the Colorado River.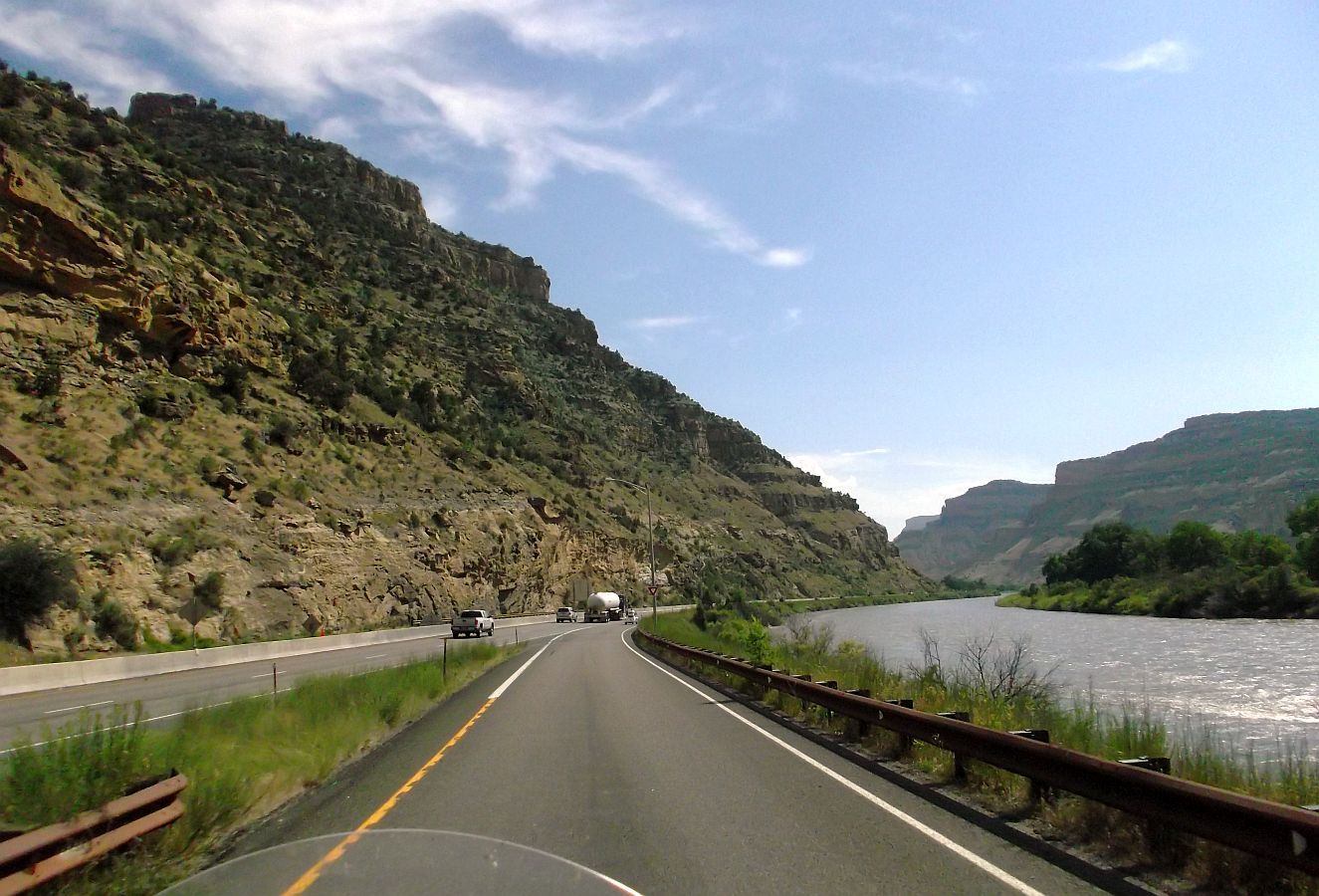 Looking to the side of the interstate...amazing views!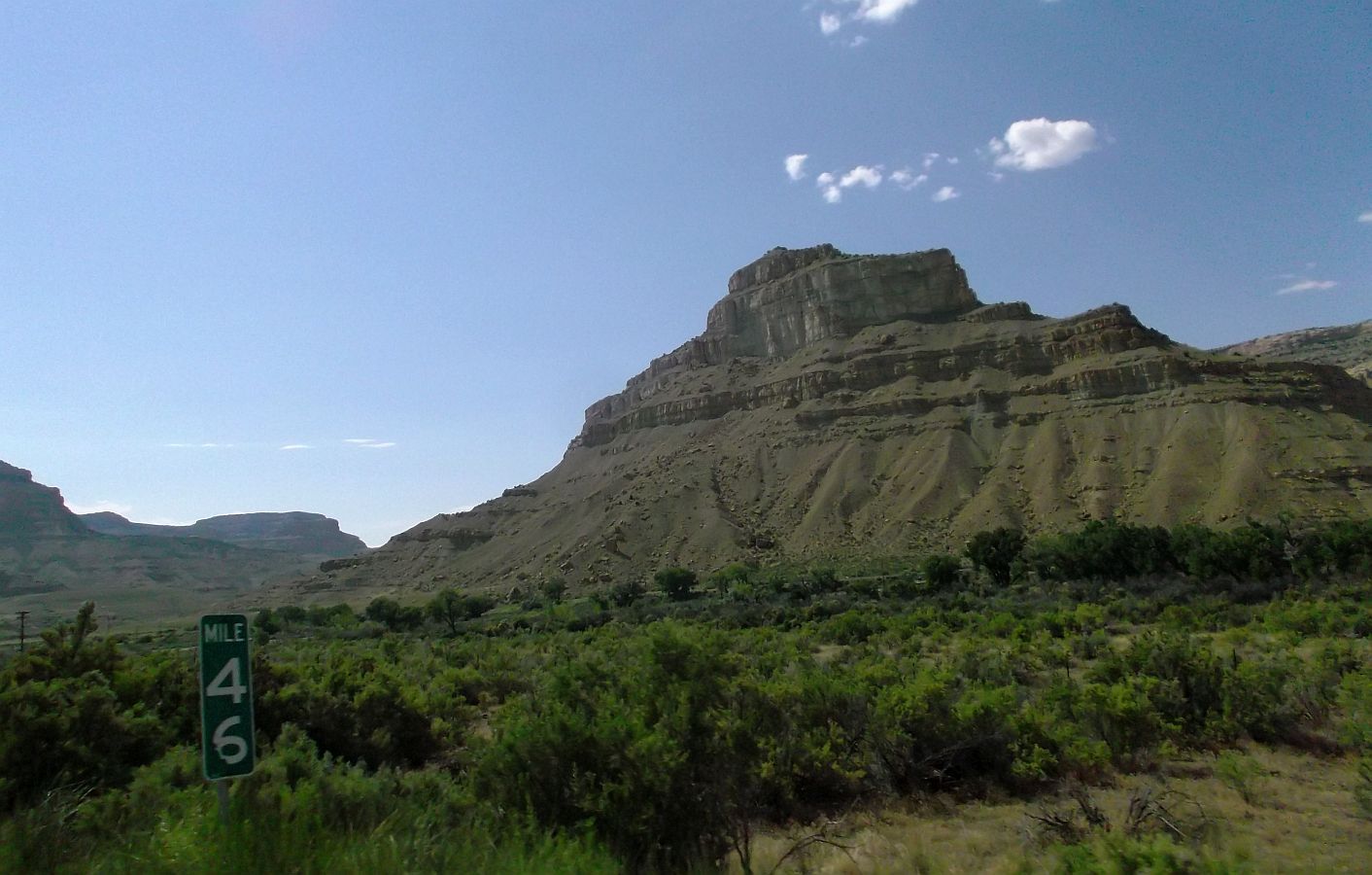 More in next post.