Continuing on Our Way Toward Anchorage
Continuing on our way toward Anchorage.

Mary and I typically average 500 mile days, and will pull a 650 to 750 mile day every now and then. But since we hit Canada and Alaska a full day might be 200-300. So much to see....and then the gravel. lol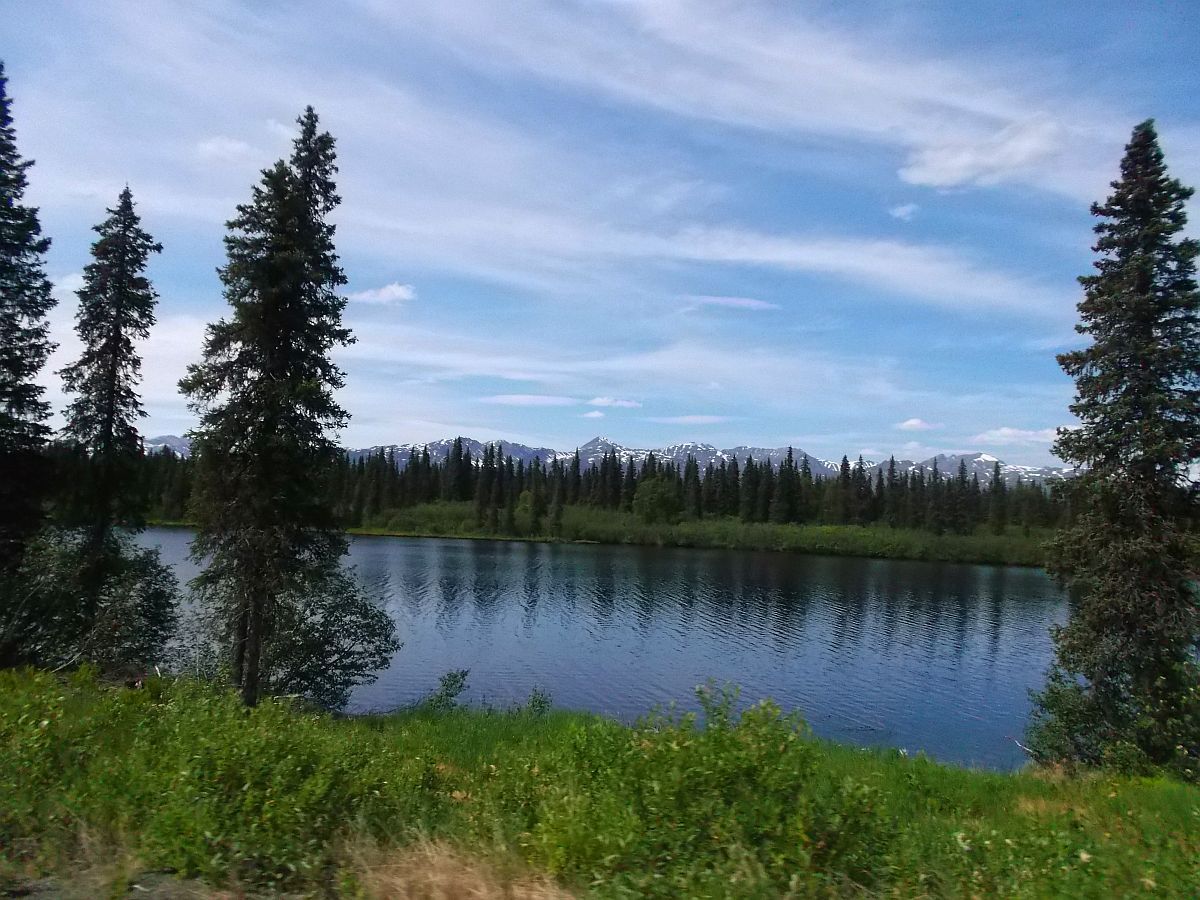 Not sure if you can tell from the pic, but this is a pretty steep, and long, hill. Lots of these.

You can see it is warmer...Mary is not wearing any gloves!





Getting closer...the signs are in miles now, not kilometers.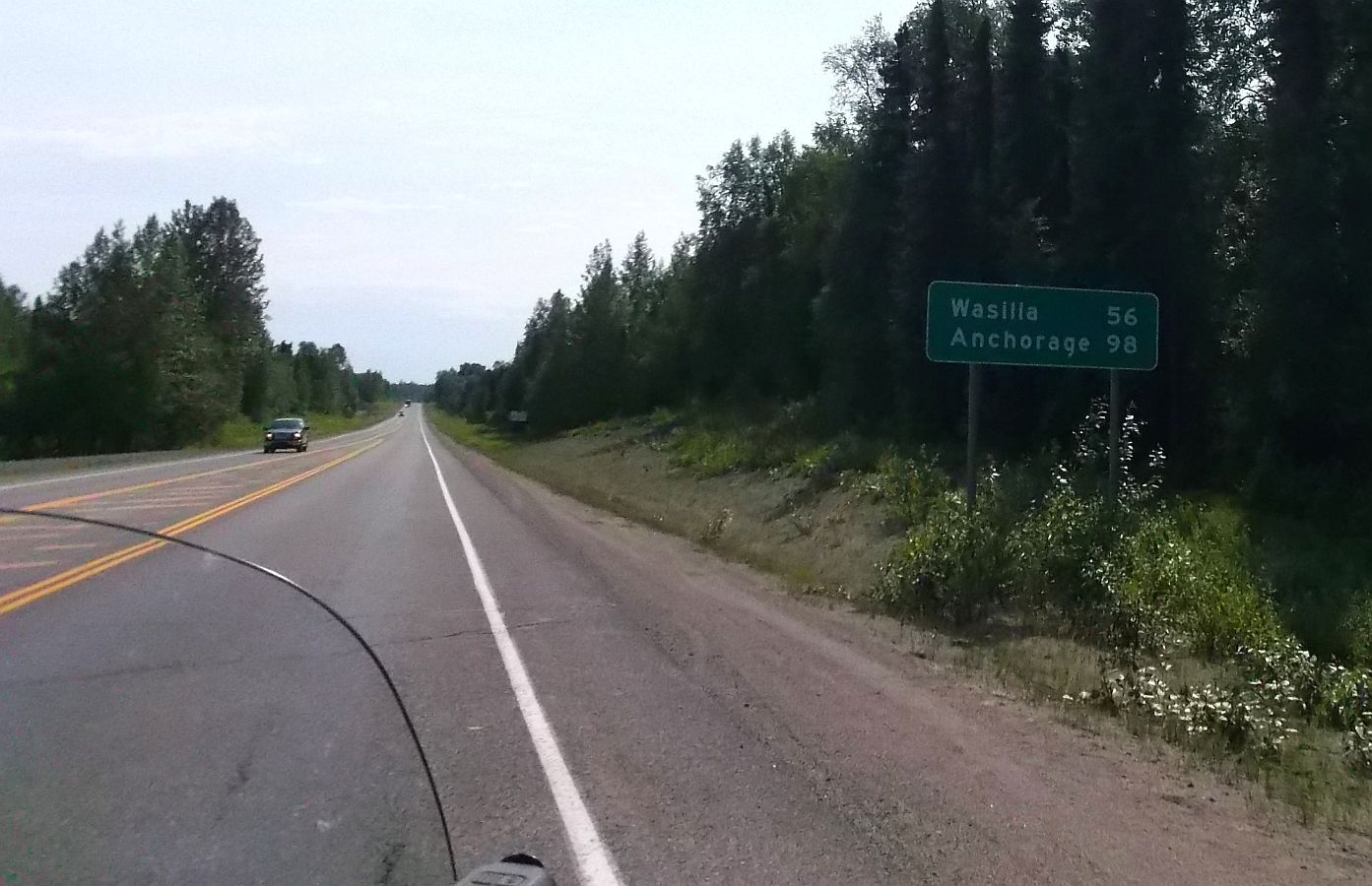 Not sure why it was a surprise, I guess we thought being closer to Anchorage the gravel was over. NOT.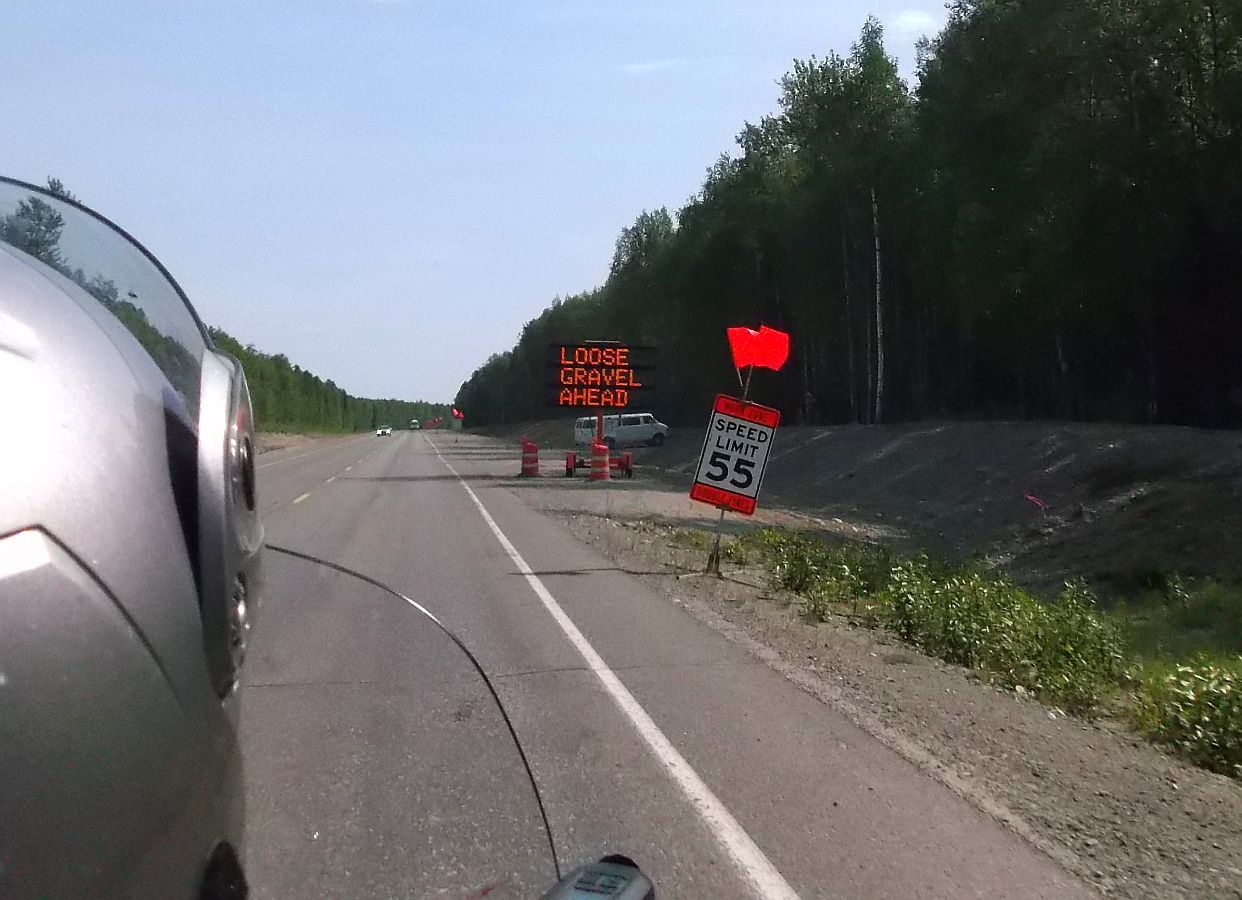 We were about in the middle of 50 cars going thru this 5+ mile stretch.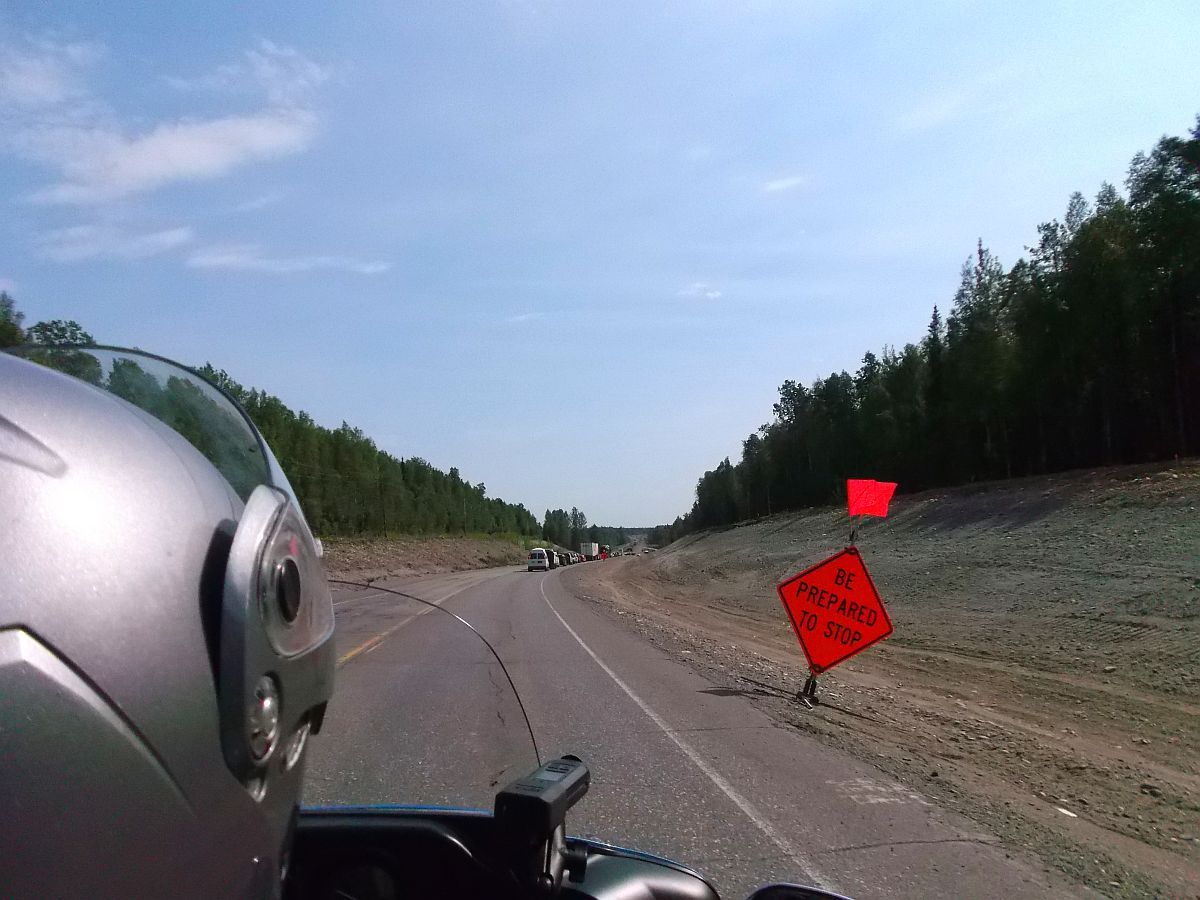 We have seen more than a few dropped bikes along the way.




Yep, Evangaline is still back there!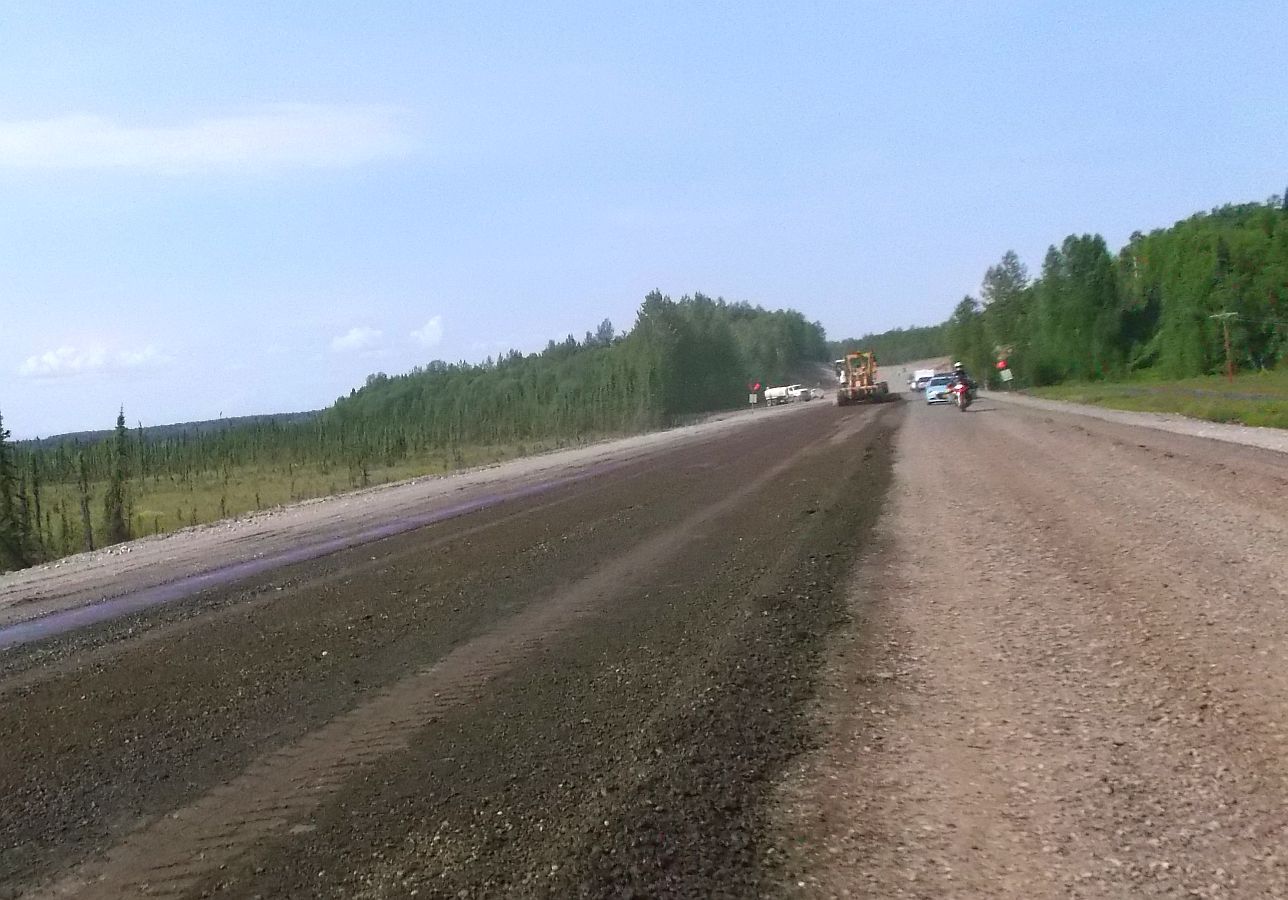 There were some nice mountains right outside of Wasilla. I thought we would be riding thru them, but the road turned a different way to Anchorage. (: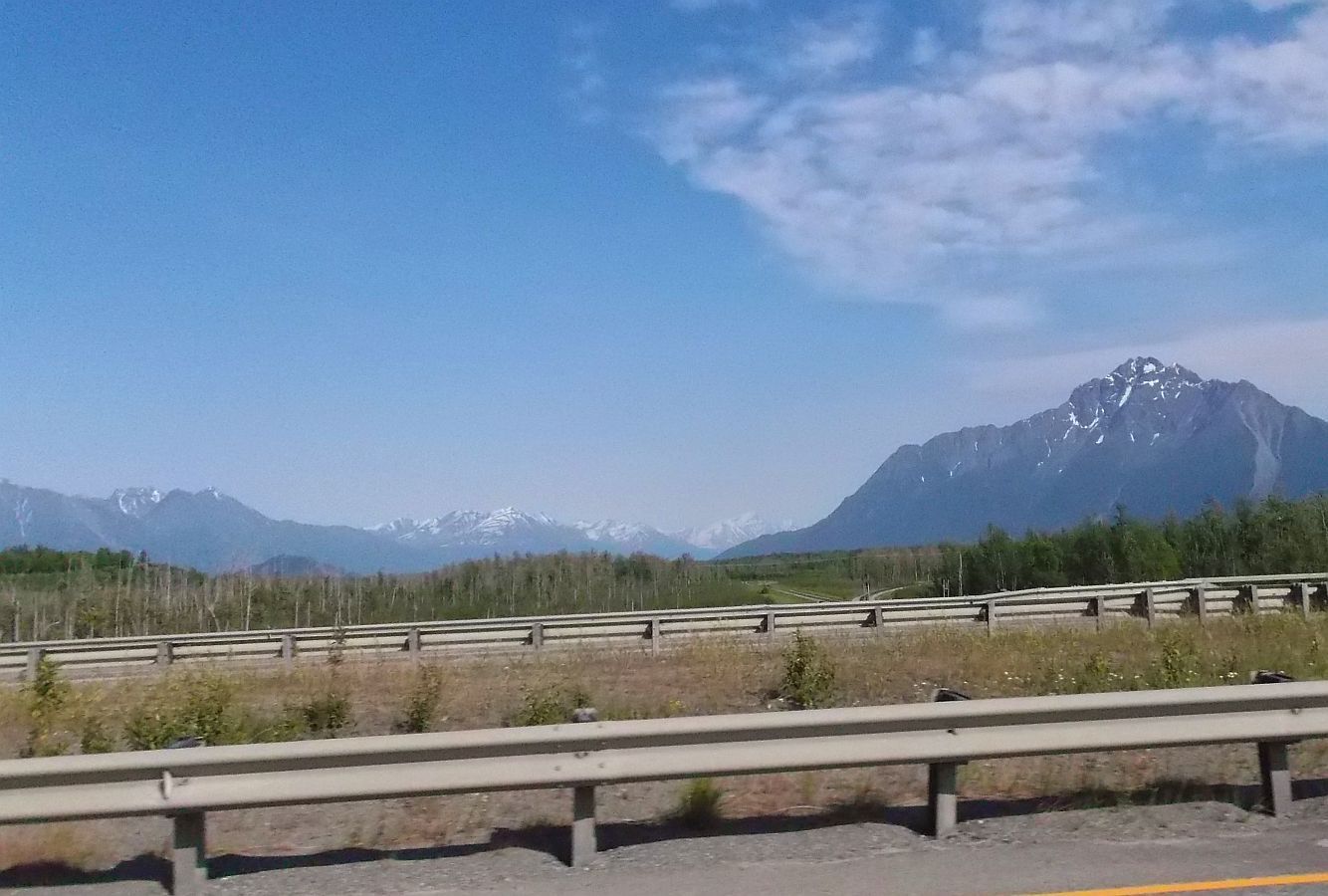 The road to Anchorage out of Wasilla was the closest we've seen of interstate/freeway type road and traffic in a few weeks.




We arrived at the motel in Anchorage and Mary was very interested in the millions of cottonwood seeds flying around everywhere. They would bunch up in places and look like snow.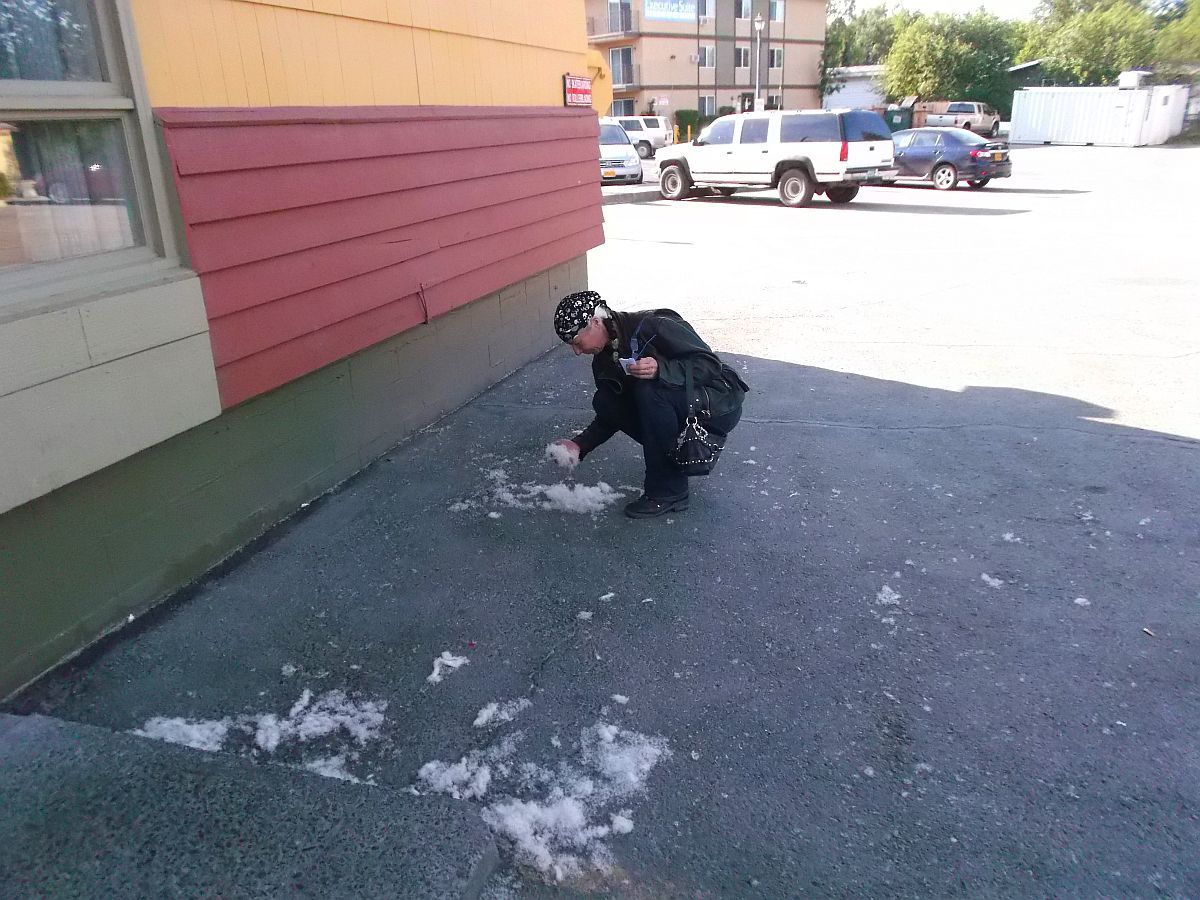 I had some DK Custom computer work I had to do...so we were in Anchorage a few days. The last day we were there Mary and I took a ride around. Will post up those pics, plus the glacier boat ride pics in the next day or two. In 1964 there was a big earthquake in Alaska (2nd largest earthquake in recorded history), changed A LOT of the terrain. Some places are 24 feet LOWER than they were previously, some 30 feet HIGHER.

We went to Earthquake Park to look around.





Read one of the signs.




Headed into the woods and we were immediately surrounded by hundreds of mosquito's. I wasn't having any part of that on my lazy tourist day off. Ran/walked (as fast as my foot would let me) back to the bike. Mary was cracking up the whole time! lol





Just down the road a bit saw this guy...even larger rack than the last one!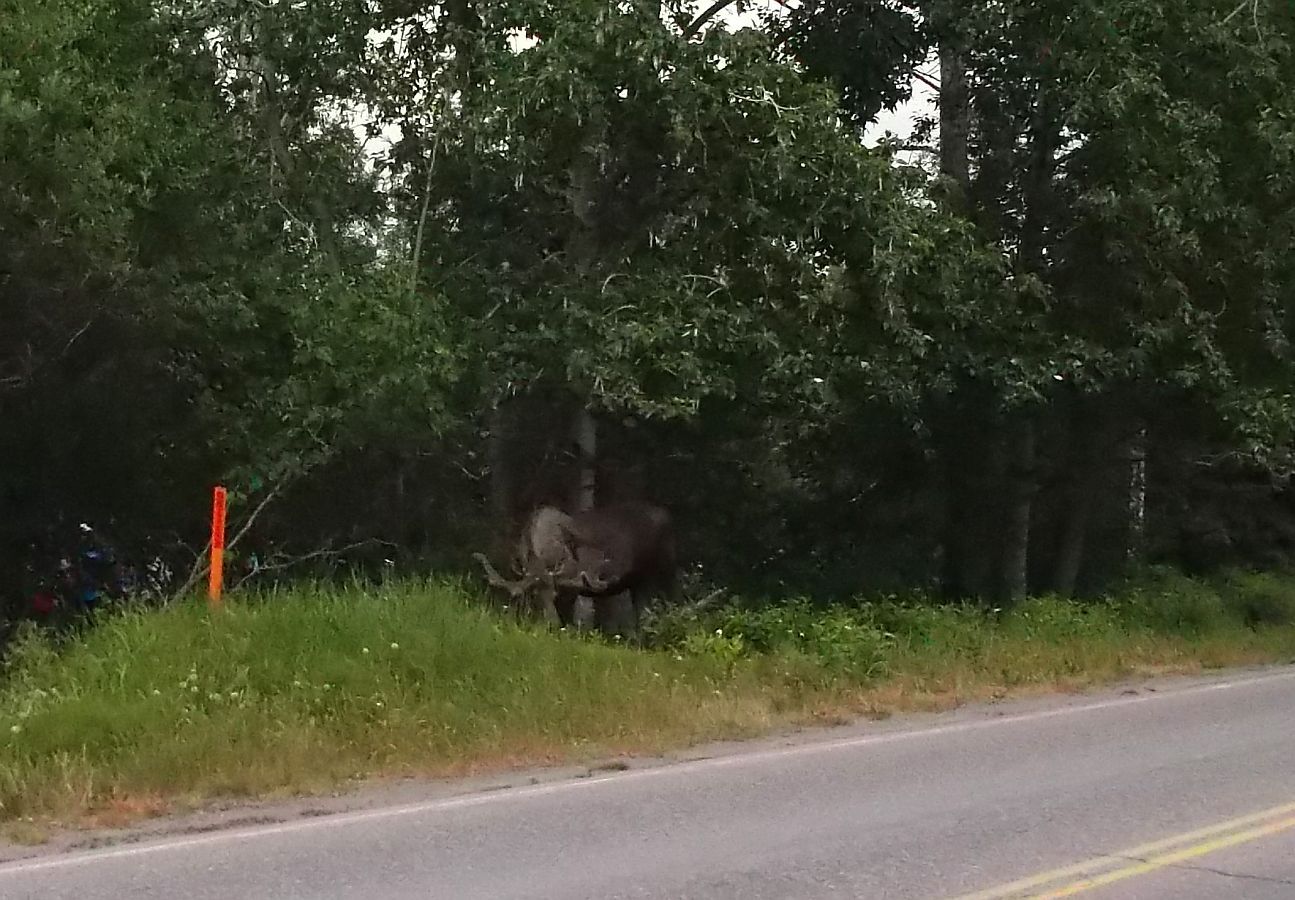 At the Anchorage HD Dealership.





Took a look around. They had a softail there with similar paint to ours.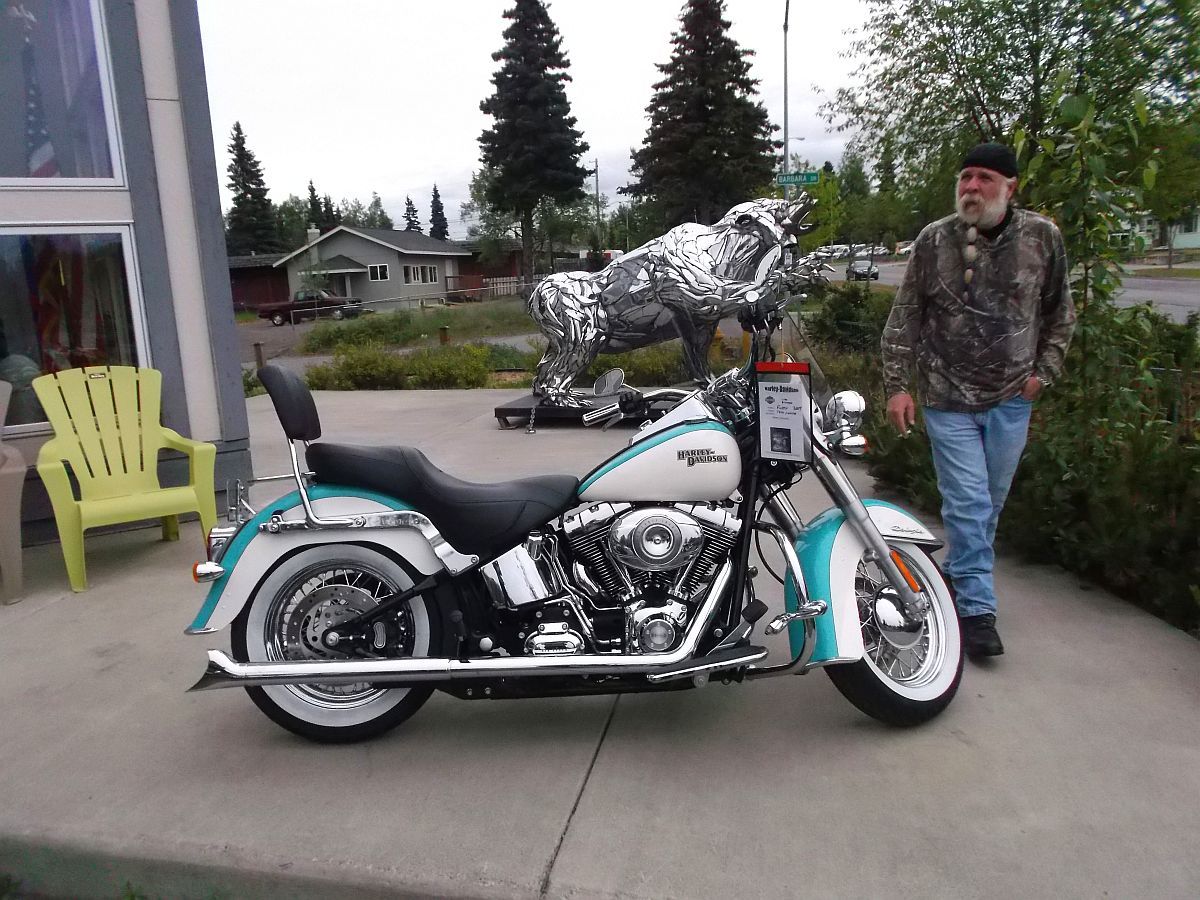 While there I got a quote on a new front tire. They wanted $440.00. This is the same tire that goes on all the touring bikes.

I had a new front tire put on 1700 miles before leaving on the trip. But in Anchorage it was 1/32" away from the wear bars...3/32" away from being a slick. I got varying opinions from the folks around on whether I could make it back to the lower 48 or not on the tire. Most thought I could. lol

In any case, I just could not spend $330 for the tire and $110 for mounting it.

Our motel was just a mile away from Lake Hood.




There are over 700 float planes docked around the shore.





It was a sight to see them lined up taking off and landing.