Day 10 Continued
Day 10 Continued-
Pic of Topaz Lake, right near the Cali/Nevada border. You can see how it got its' name.
The 395 took us into Nevada for awhile, before crossing back into CA.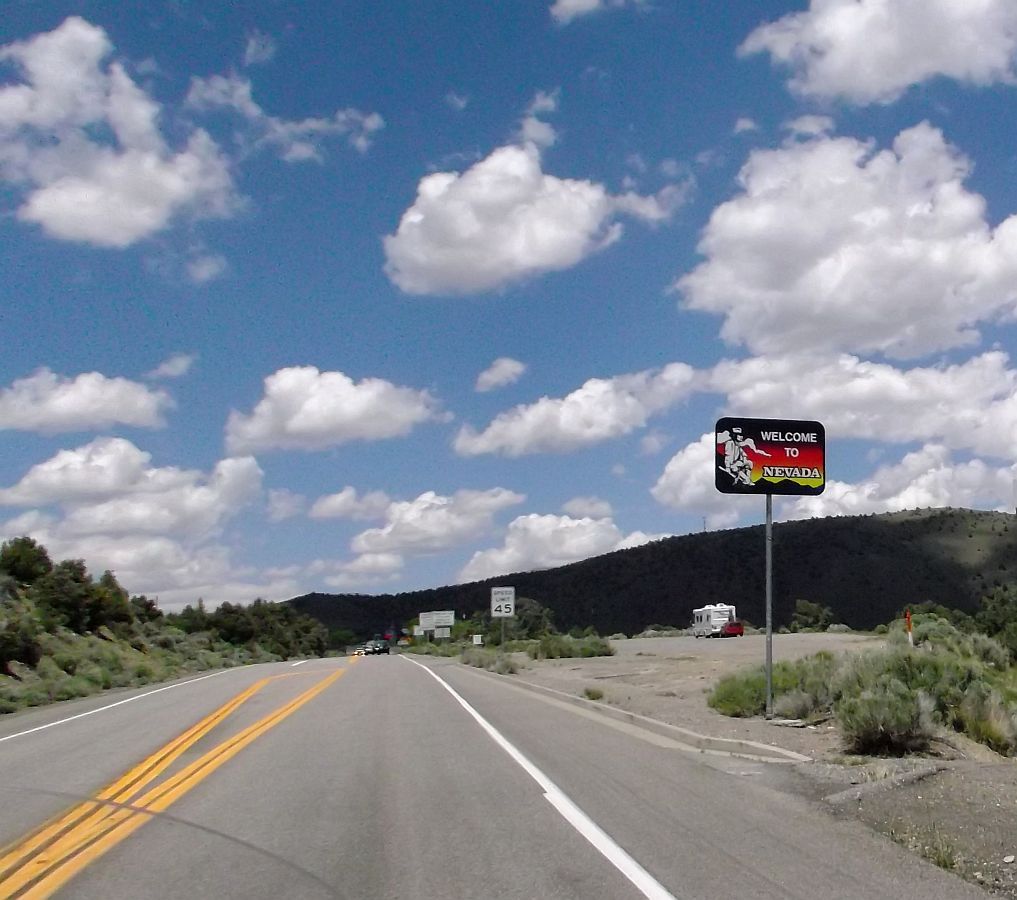 This is a section of road right near Reno that is quite a bit different/newer. It is wider, and everyone is doing 85-95 mph...the posted speed limit seems irrelevant to 95% of the cages.
I mentioned earlier that I like to hit curves hot...but as far as straight line riding, I rarely go more than the speed limit. Straight line speed hold no appeal to me at all.
Anyway, I rode this section mostly around 85-90 mph, just to stay out of all the cages way.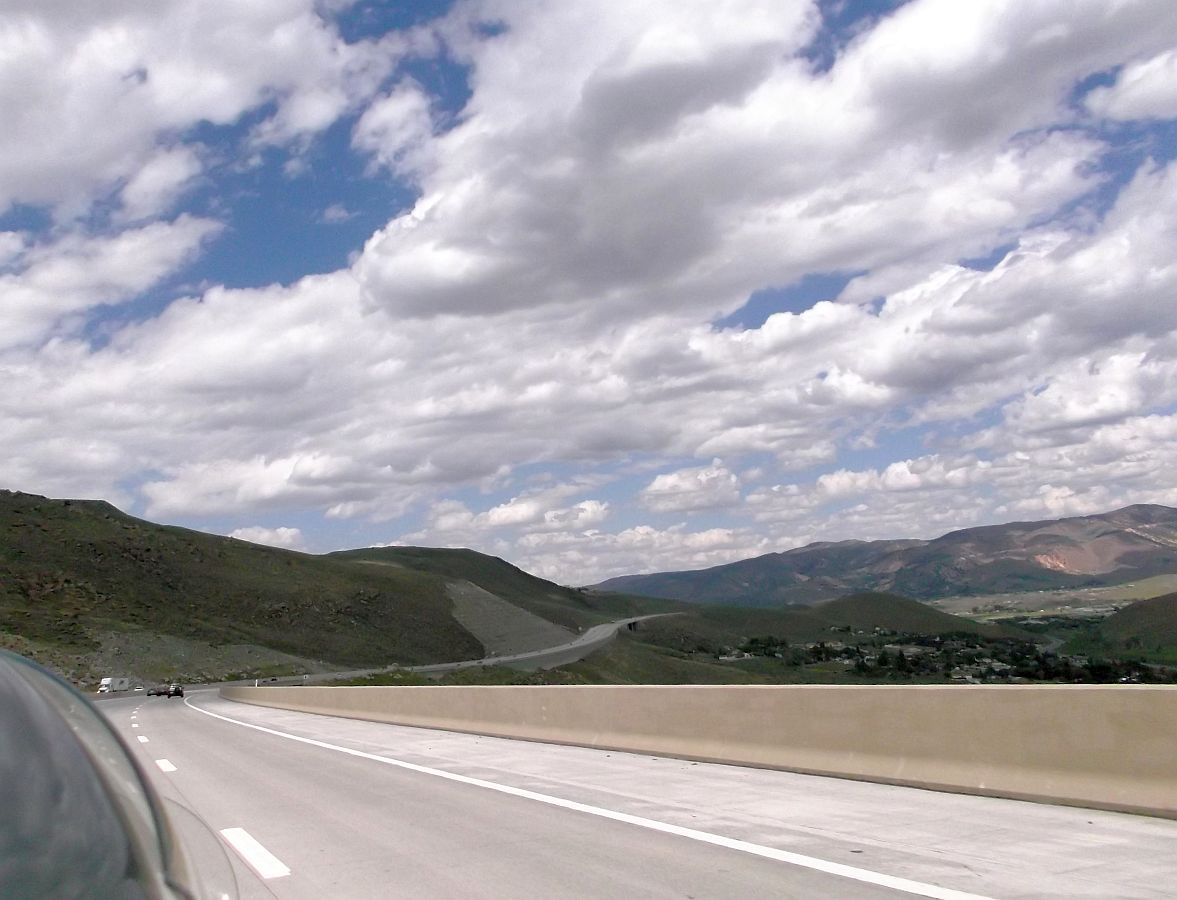 Here's a little car we saw...I think it is probably smaller than the Tri-Glide.
Pulled off at an exit in the suburbs of Reno to call the shop. Ended up having to spend well over an hour on the phone going over some time sensitive decisions with Devin. Mary took a pic of me in the only shade I could find in the parking lot. lol
We've seen a lot of dried up lakes today. This is a huge one near the NV/CA border.
Passing Bordertown, and back into California.
Some long straight road, and some great clouds for Mary.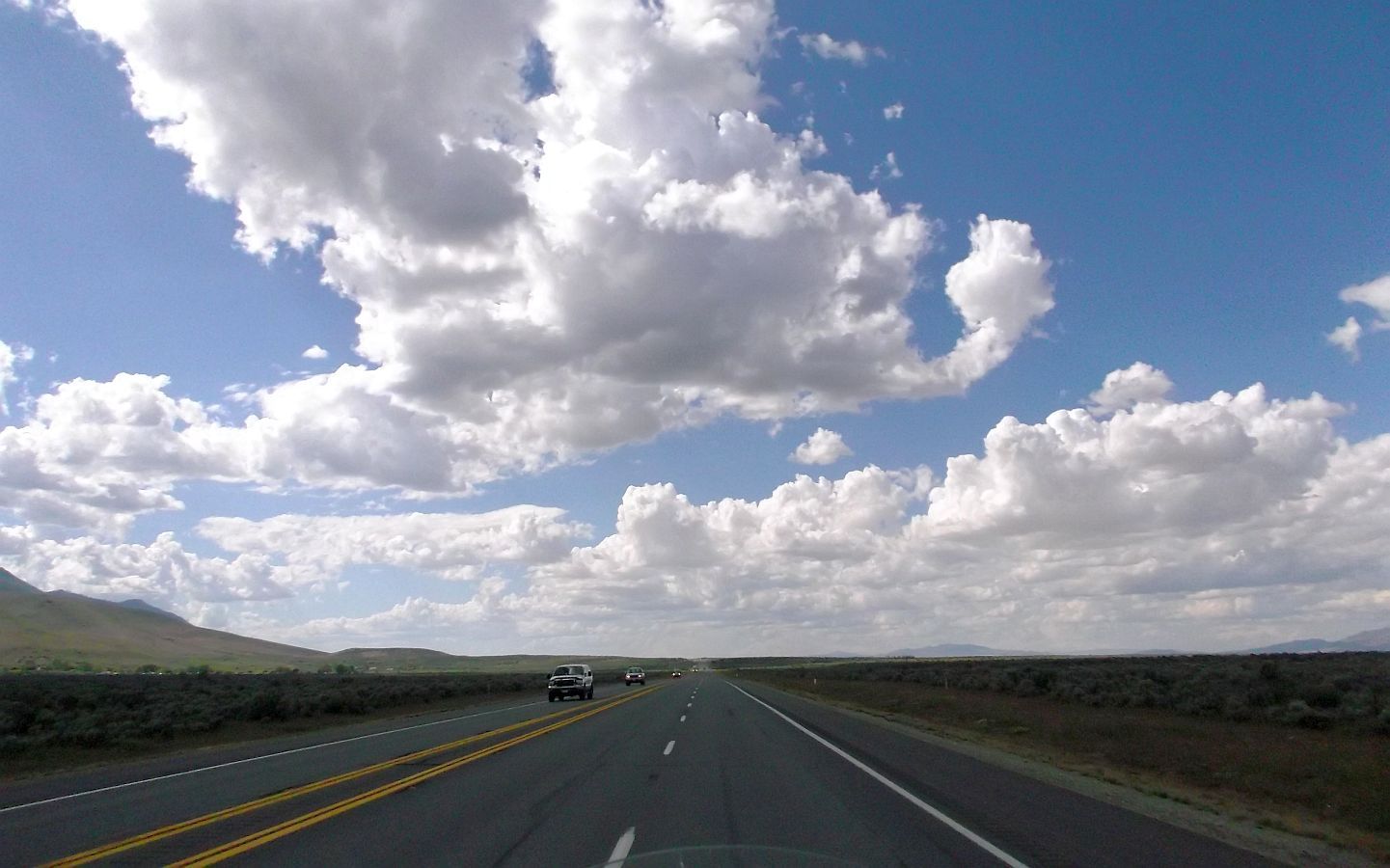 Another huge lake that is dried up...
...I did a quick google search. It appears most of the dried up lakes we saw today went dry many years ago.
Our leisurely pace today, along with helping John out, and spending quite a bit of time on the phone, we ended up stopping in Susanville for the night after only 240 miles.
A perfect relaxed day after the sensory overload day yesterday!