Day 10-
Day 10-
Having seen Arches and Canyonlands, we are now headed to Hatch, UT, which will be our base for going to Bryce and Zion.
Leaving Moab we saw this bike with some monster ape hangers!
Passing the Rock & Fossil shop that Mary spent about an hour in the other day.
We were soon back on the 70...
...we could have stayed on the 70 almost all the way to Hatch (which would have been faster), but opted for secondary roads which we believed would offer a bit more scenery.
We turned off onto the 24...
...and got a lot of the above!
A while back I discovered a new foot position, just to shift the weight a bit.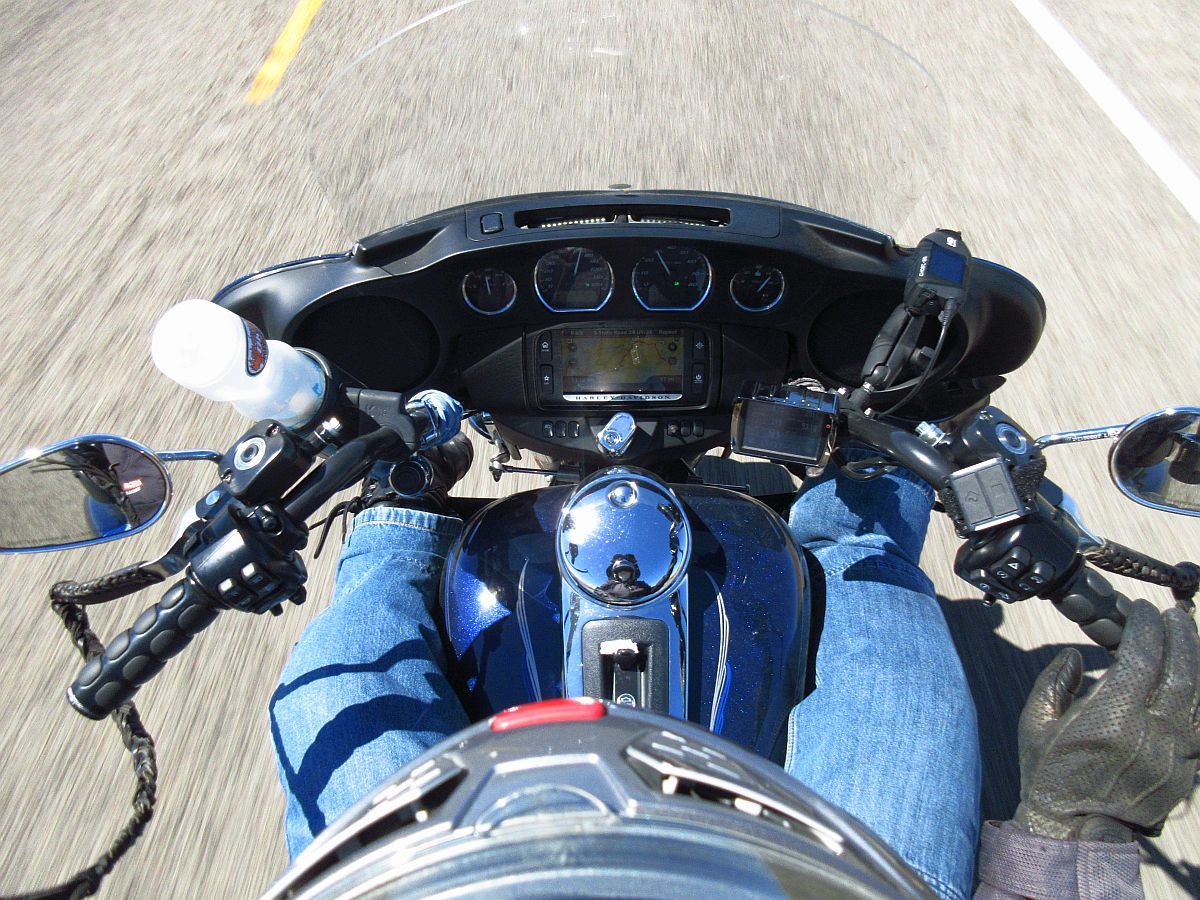 A different perspective. My calves on are the lower fairing, probably not doing the clear coat any favors, however, my butt and knees are happy for the change.
There were a few interesting sections...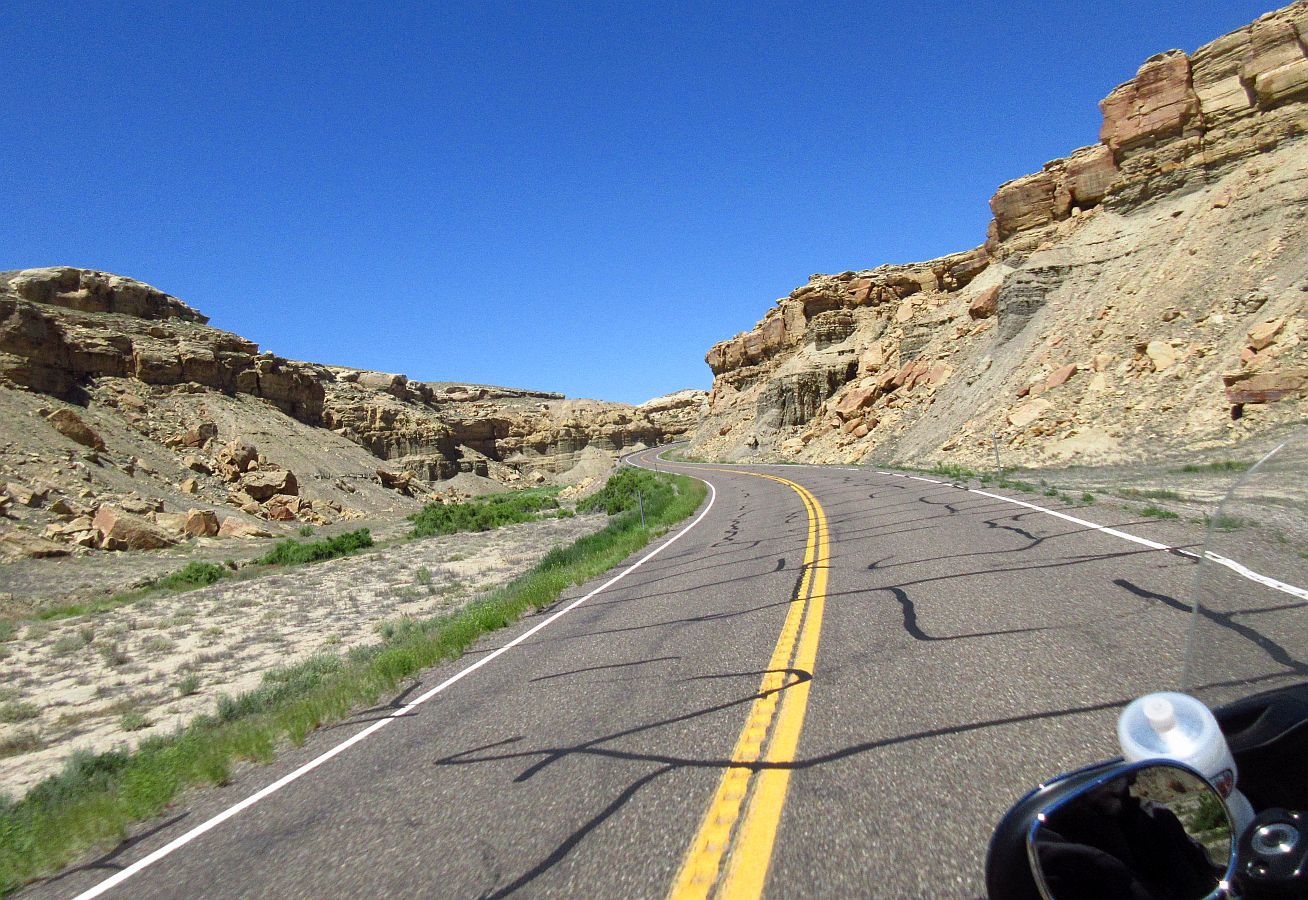 ...here we are cutting thru a corner of the Capitol Reef National Park.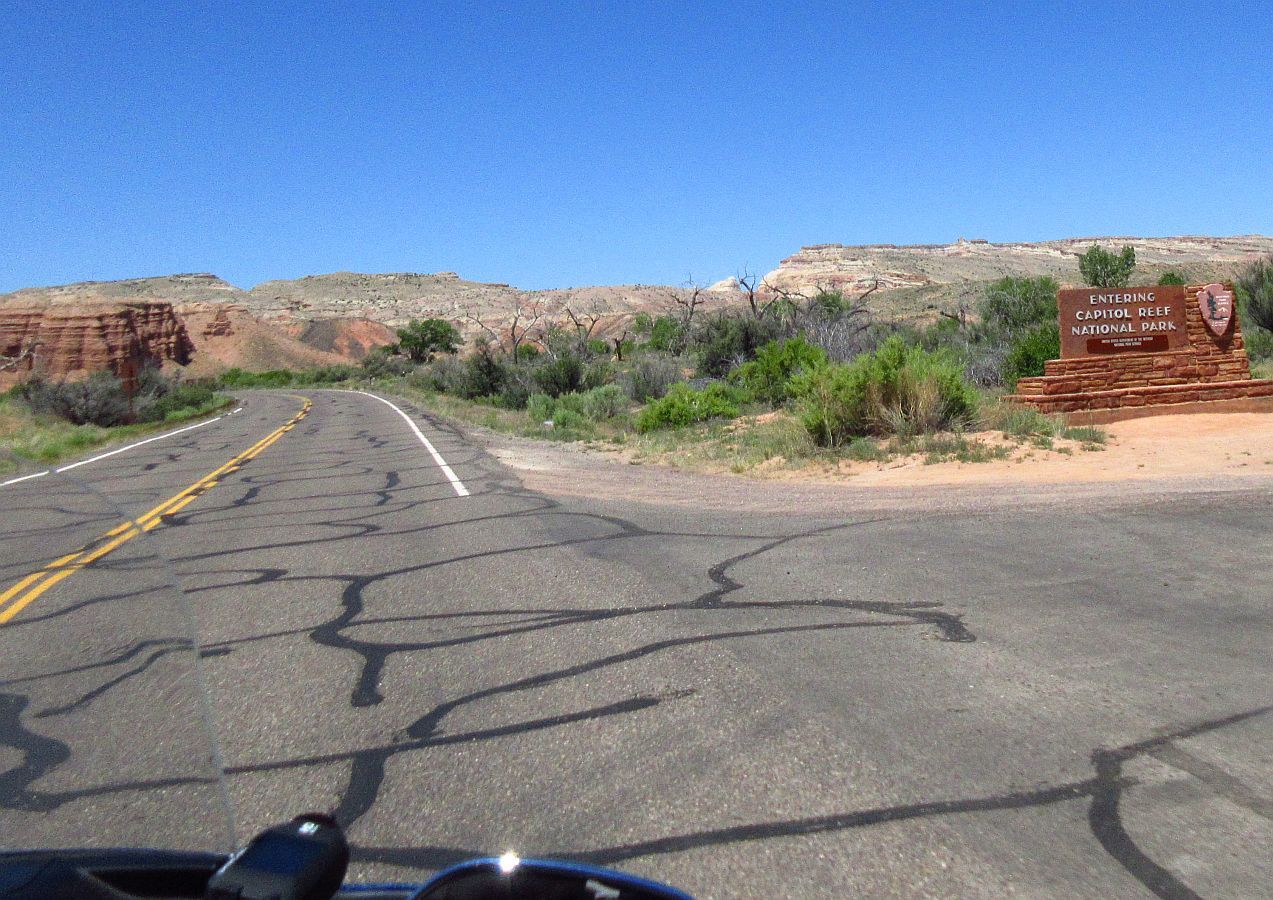 We've never been in the Capitol Reef NP proper....
...but this little section was a welcome respite from the sections of road before and after it.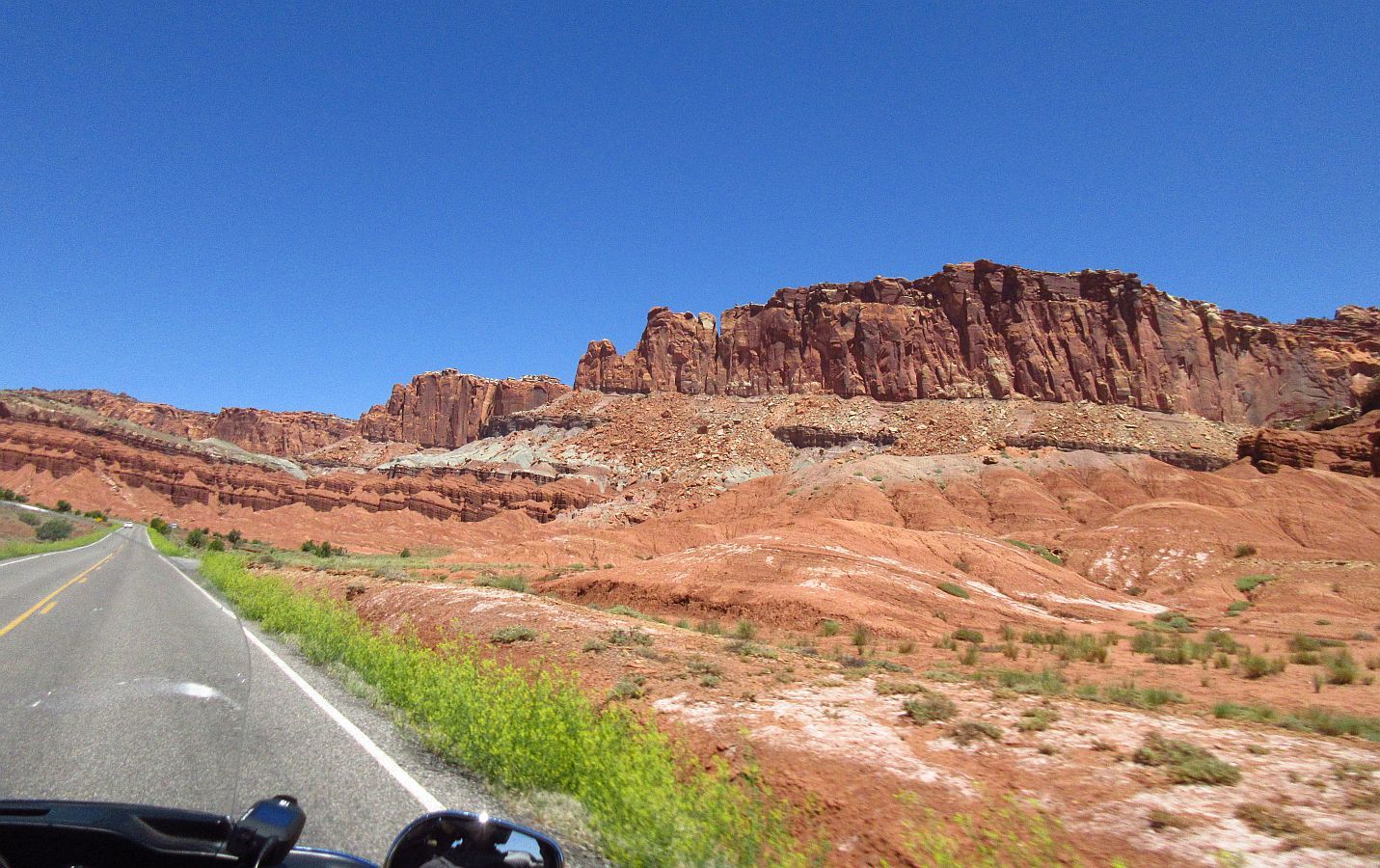 More in next post.