Day 12 Continued-
Day 12 Continued-


Once we get to the bottom, we find the motorcycle parking. From here, to see the rest of the park there is a shuttle that you can ride to the Riverside Walk.

The Riverside Walk is how you get to the "narrows".







Here we are on the shuttle bus, taking a pic thru the sunroof.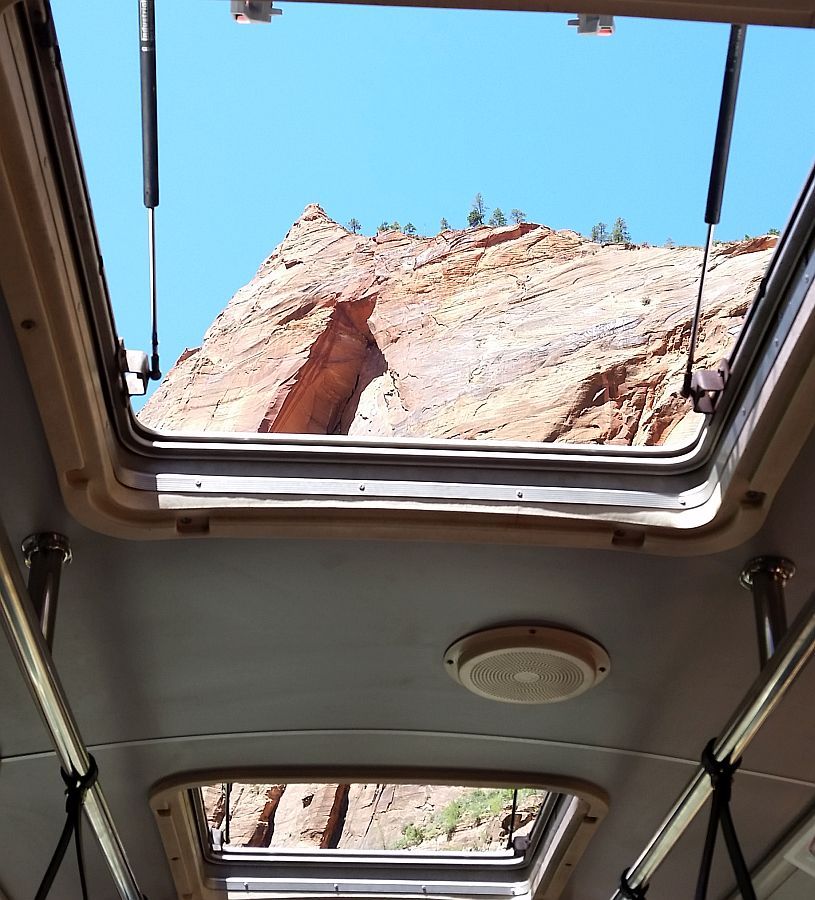 Along the way there are 8 scenic stops where you can get off the shuttle for however long you want, and then get on the next on that comes by. We got off here and sat under this tree and ate the lunch we had brought along.

This is a panoramic shot, it may look better if you click on it to see it.






Here we are down at the Riverside Walk. We did not walk to the two miles up the river to where the narrows began. We just enjoyed the views at the river...







...this is another panoramic shot down at the river. It really does not do justice to the canyon bottom...






...so here are a few more shots looking up from the river. A couple of the west side...






...of the canyon walls.






And a partial view of the east side of the canyon.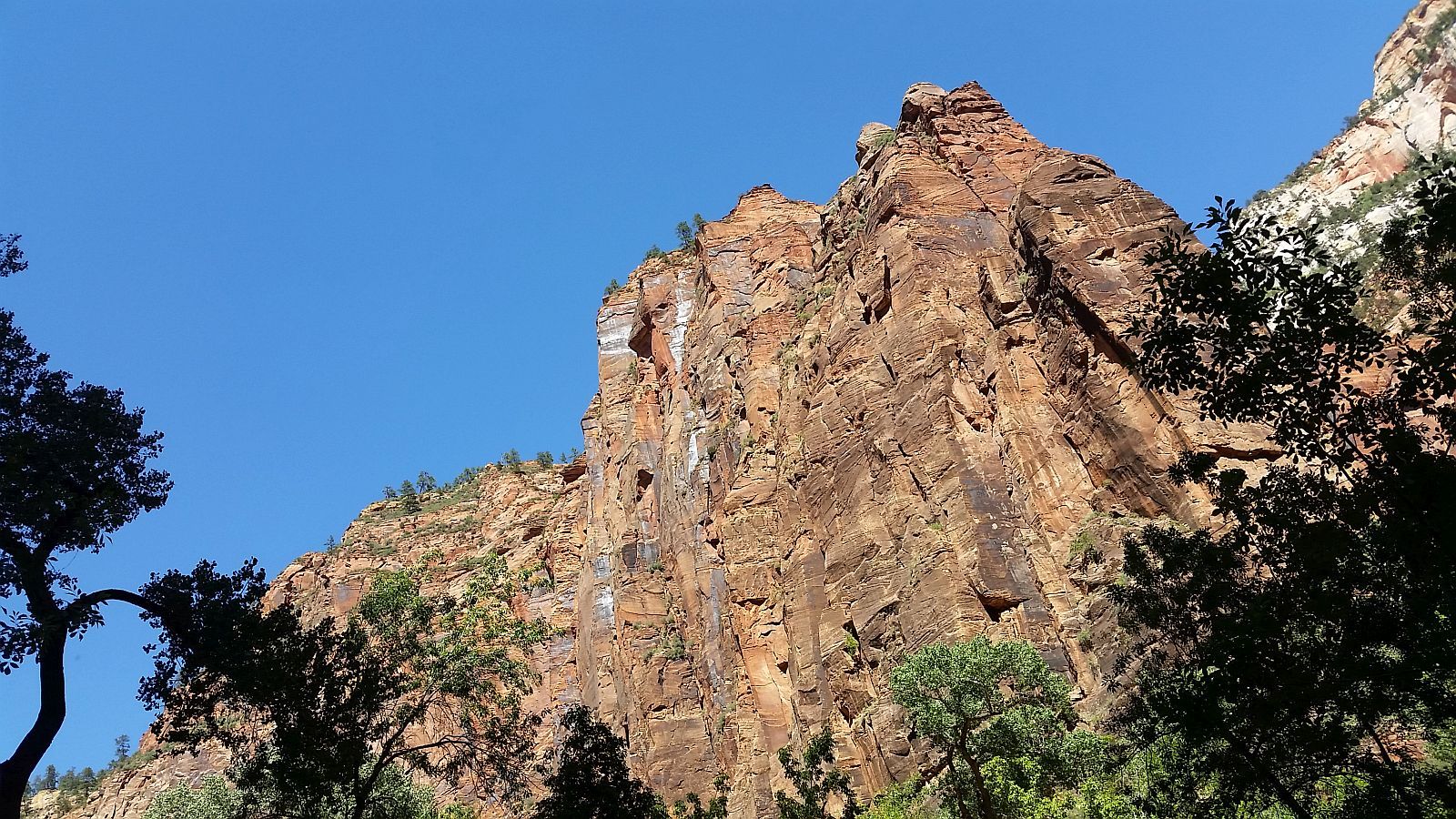 Watching the water flow by, just enjoying the cool canyon.







We spent well over an hour down there, but too soon it was time for the 40 minute shuttle bus ride back.



Pic from the shuttle bus window-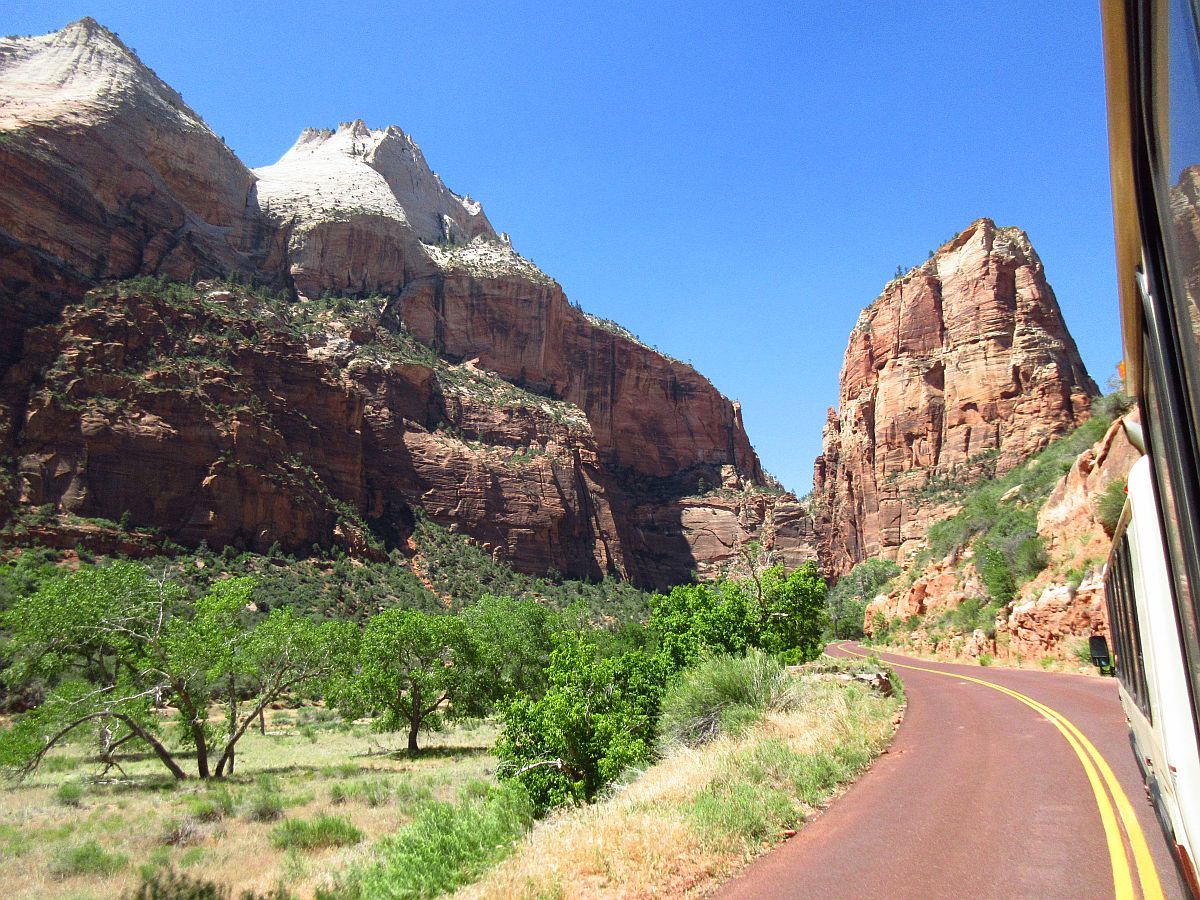 More in next post.