Day 12 continued-
Day 12 continued-



This is in the 1.1 mile Zion-Mt. Carmel Tunnel. I believe it was built in the 1920's...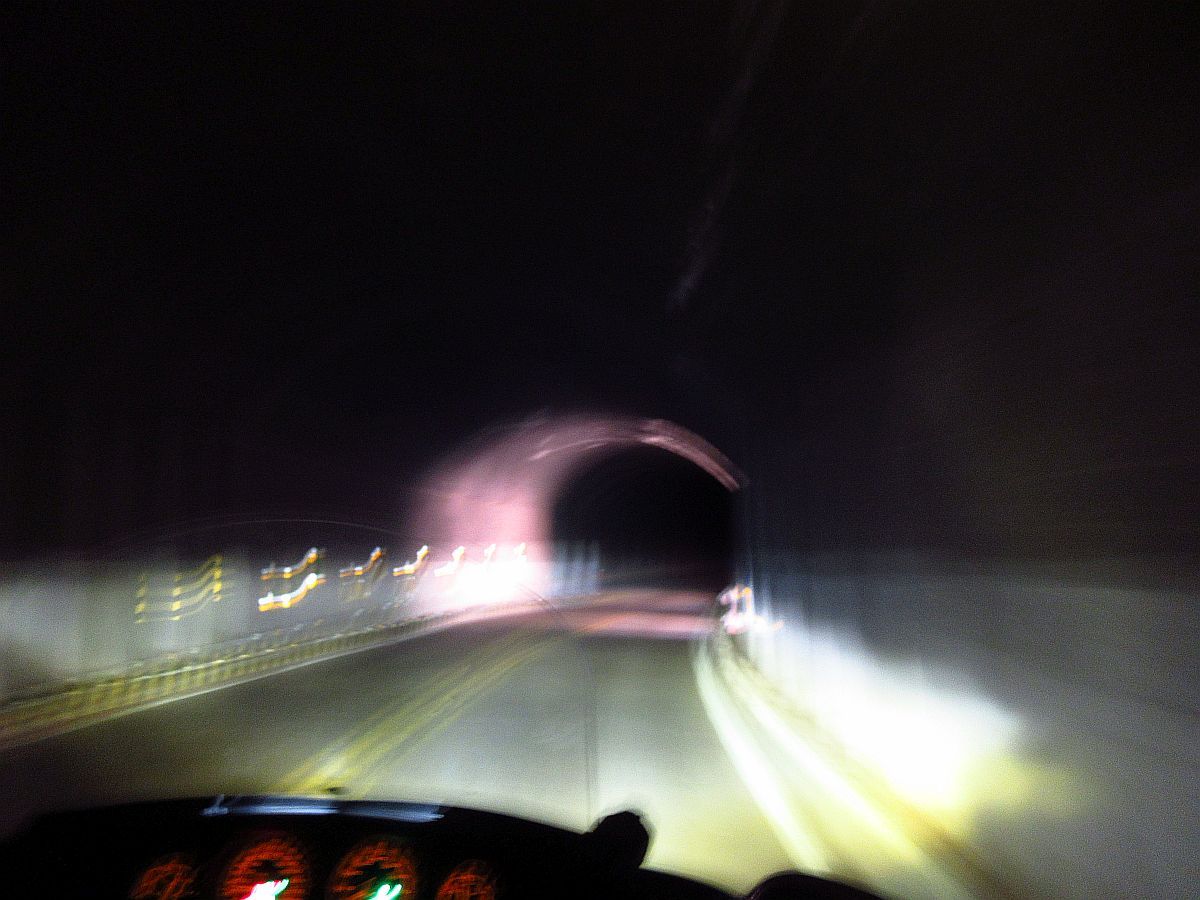 ...Every little ways there is a "window"...a hole in the tunnel to the outside.

Looking out one of them as we ride by...






...and looking out the largest one as we ride by...no stopping in the tunnel.





Once out of the tunnel there is a long series of switchbacks down to the canyon floor.






Looking back up at the side of the mountain, you can see a hole...that is the large window in the tunnel that Mary took the picture out of.







Breathtaking views everywhere we look...







...and we are still following the switchbacks to the bottom.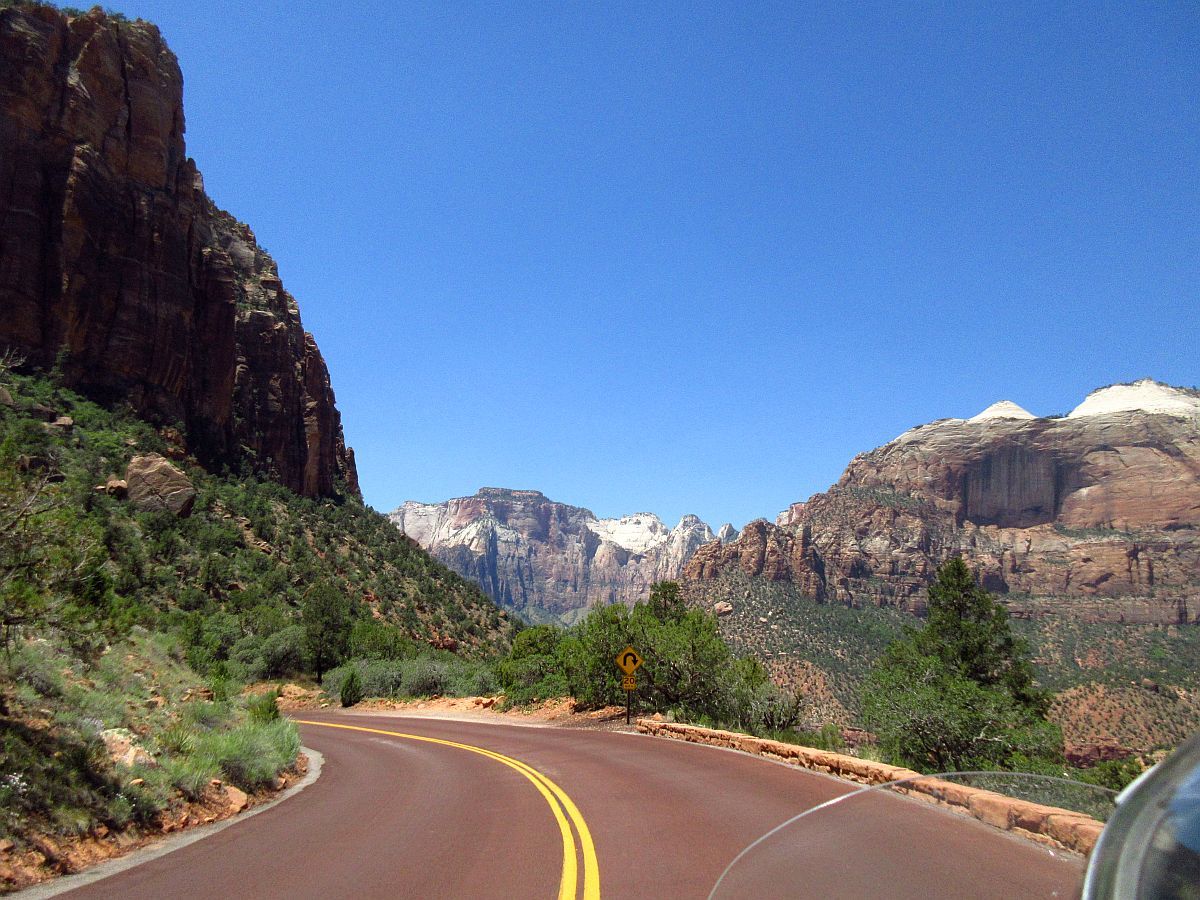 I should have counted them, but there are a bunch...







Here's a fellow traveler making is way up toward the tunnel.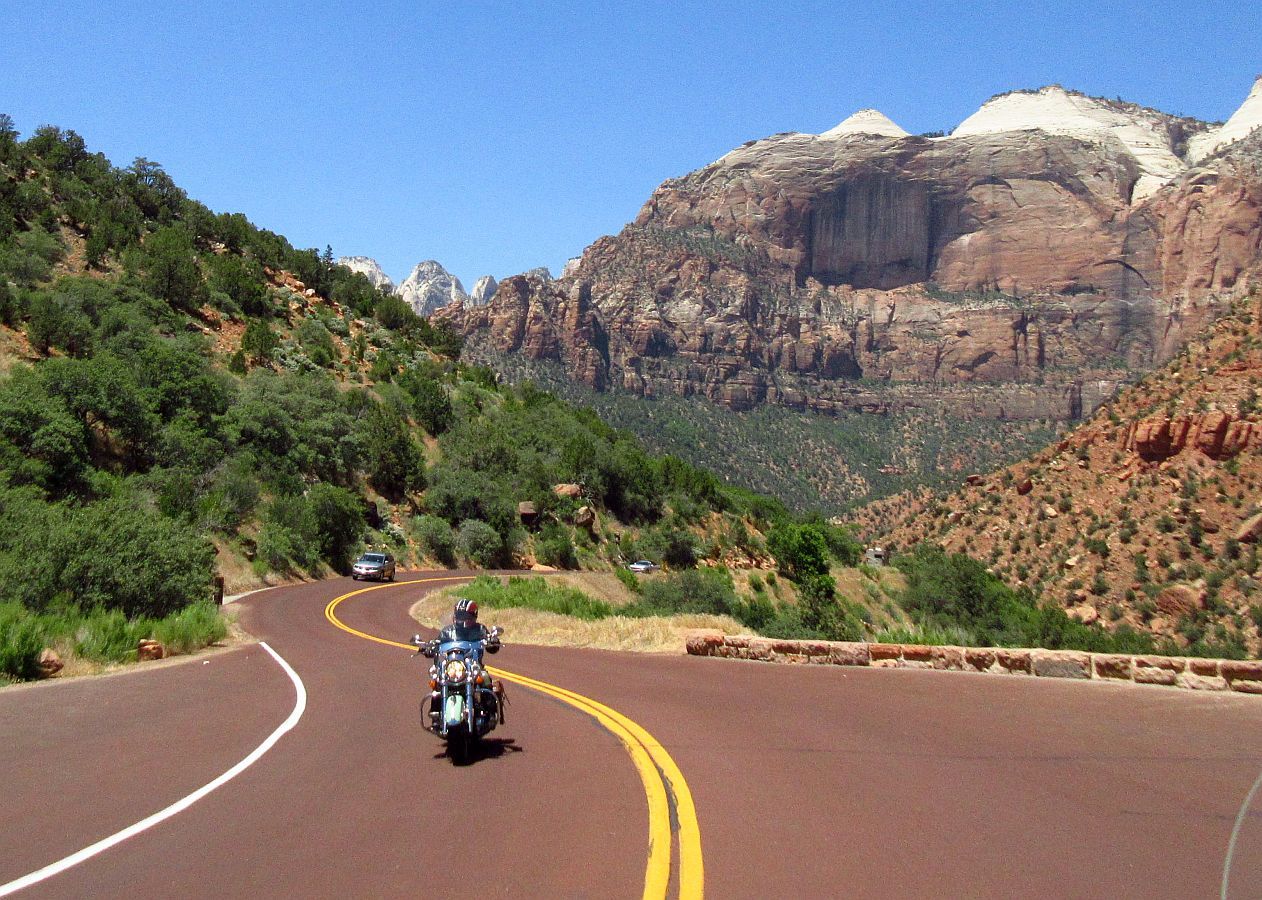 Still headed down, enjoying the road and the views!







More in next post.