Day 12-
Day 12-
We rode from Hatch to Zion National Park, about 55 miles each way.
We spent most of the day there. It is different than the other parks we've been to so far. Instead of riding to look-out points (looking down into canyons), at Zion most of the riding is done in the canyons.
Here we are on our way there-
Looking back at Hatch-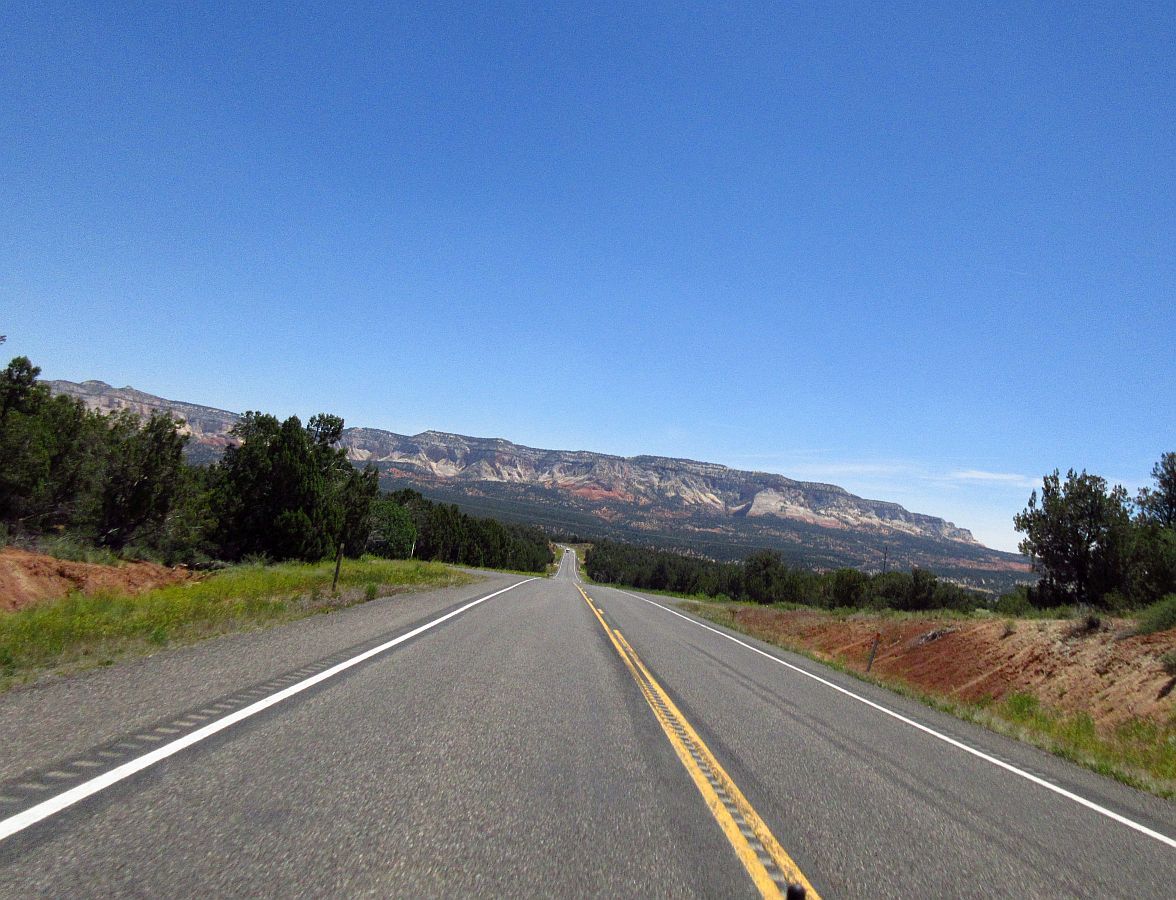 Entering the Park-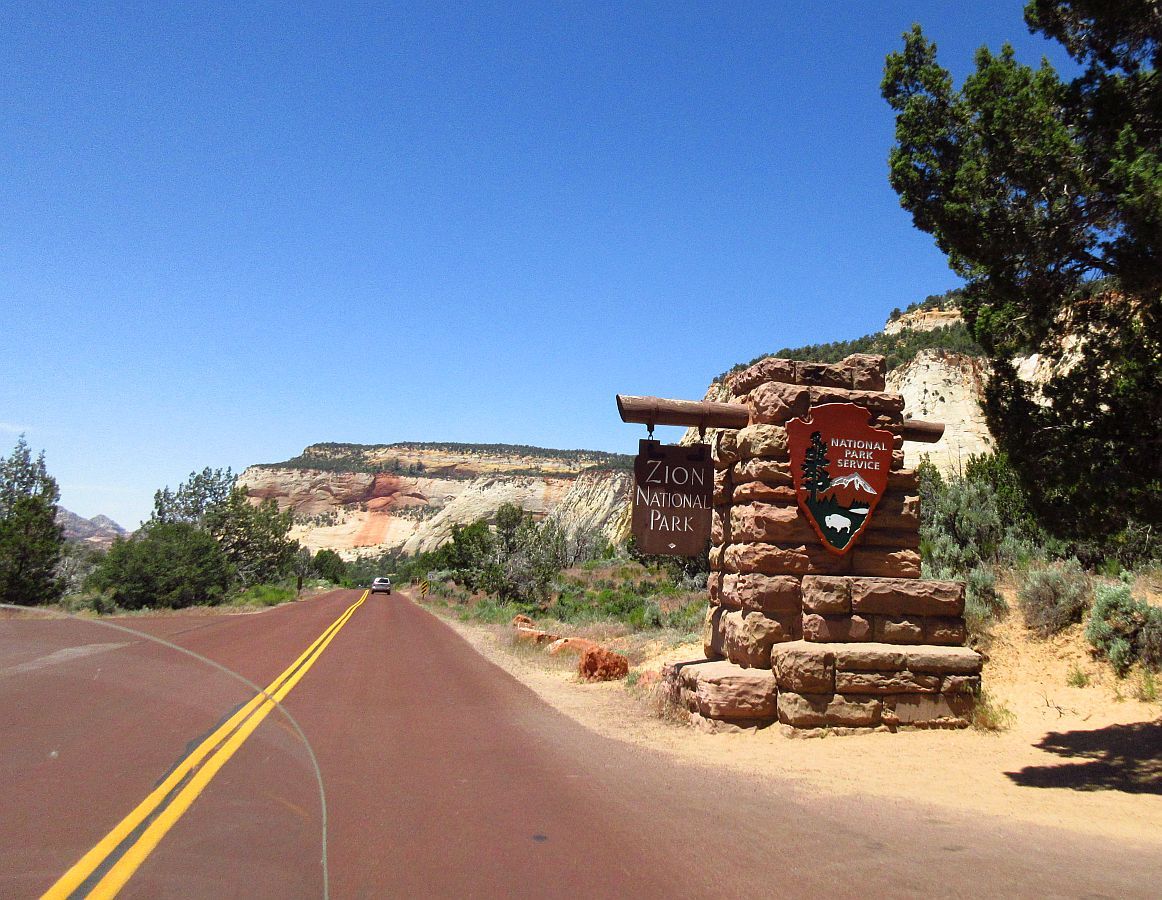 Almost right away we pass this very unique looking hill (mountain?)...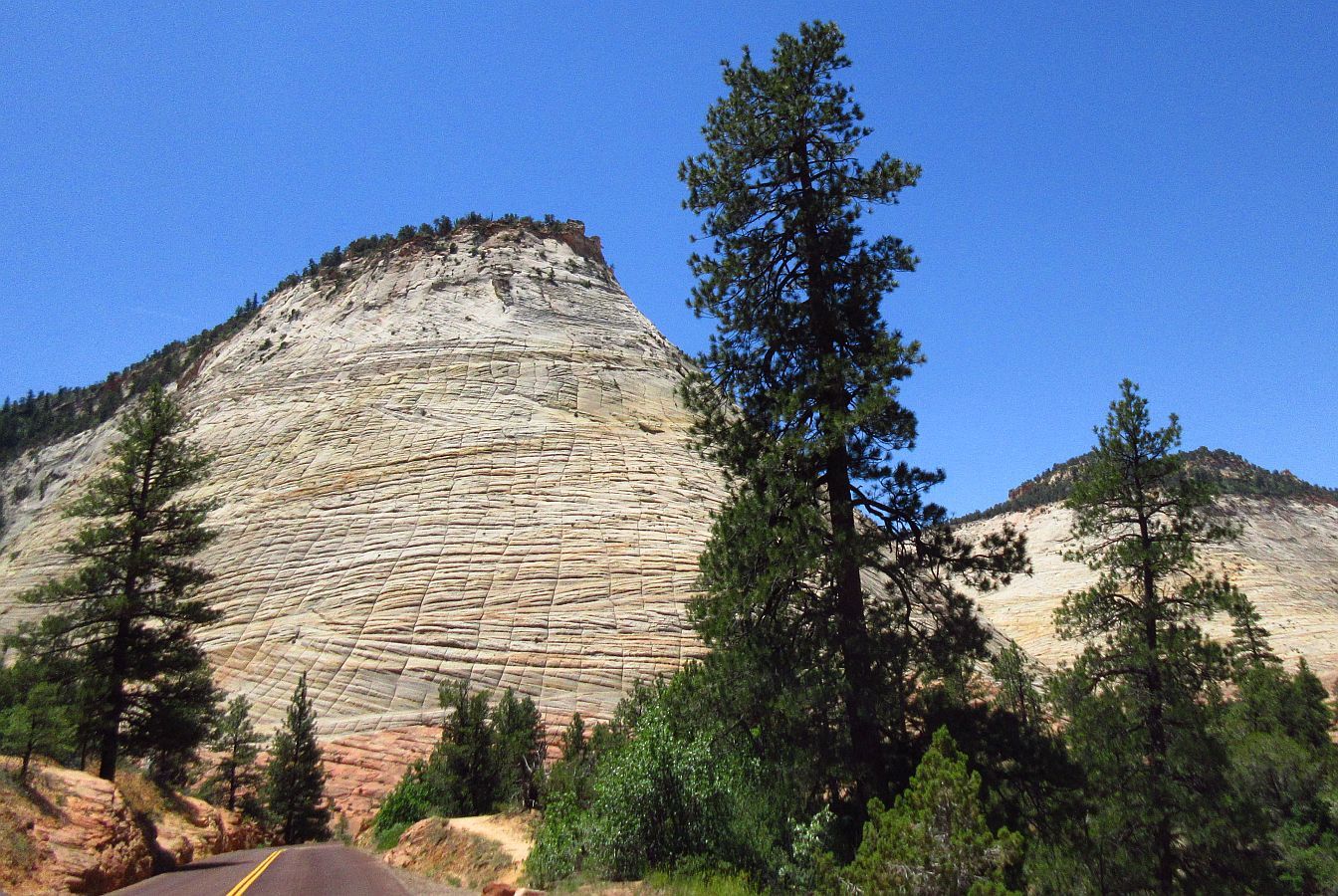 ...looking up at it as we ride by. Crazy!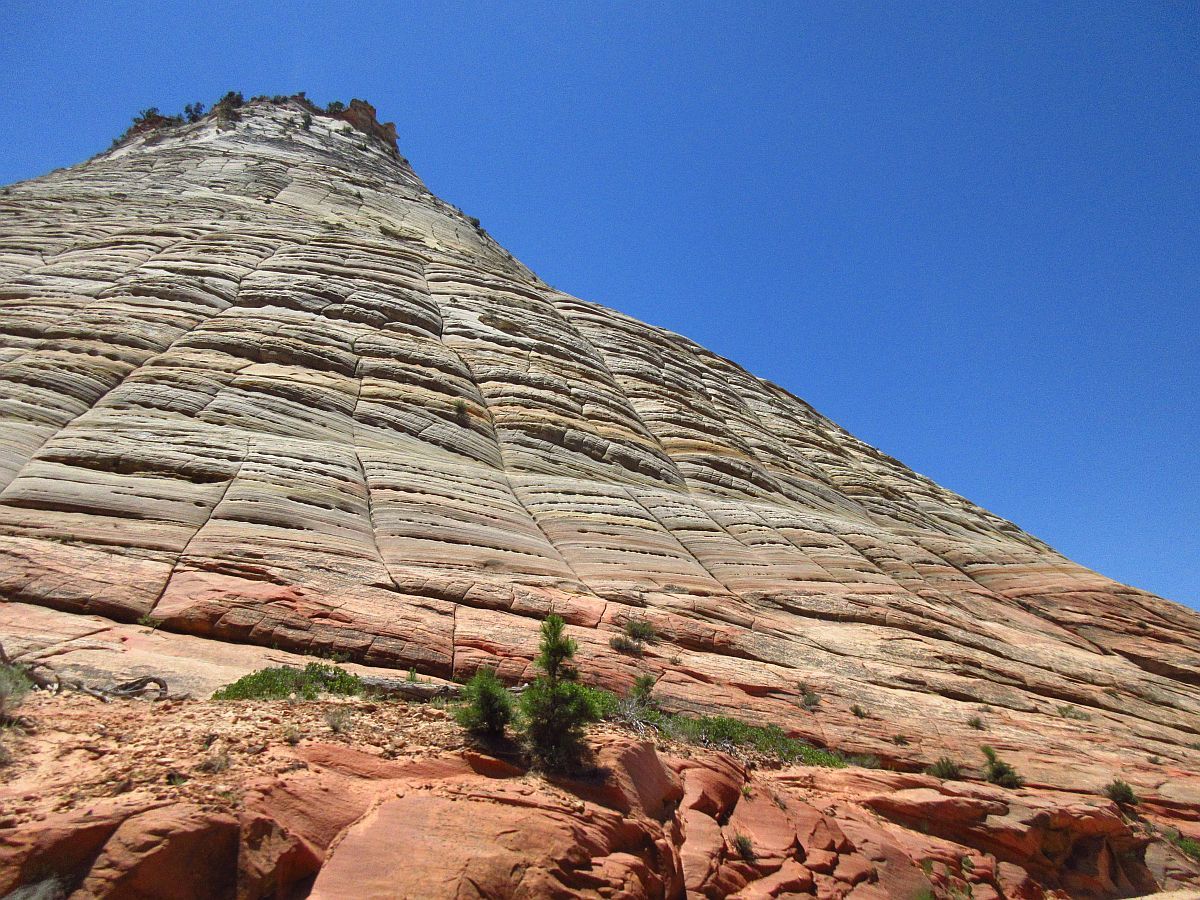 All thru the park the roads are a reddish color.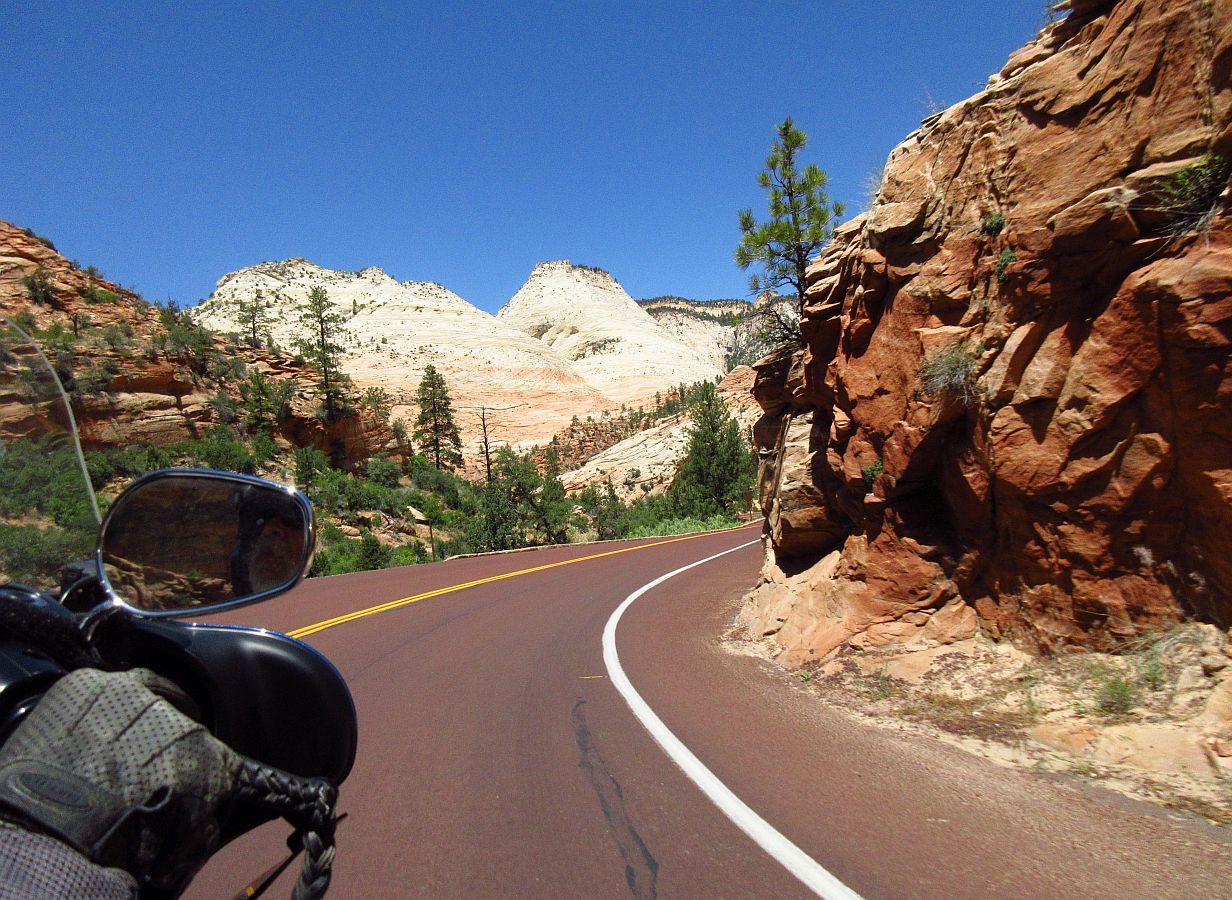 Coming up to what I would normally call a long tunnel, but compared to what is down the road a bit, this is a short tunnel.
The roads are pristine, very smooth and...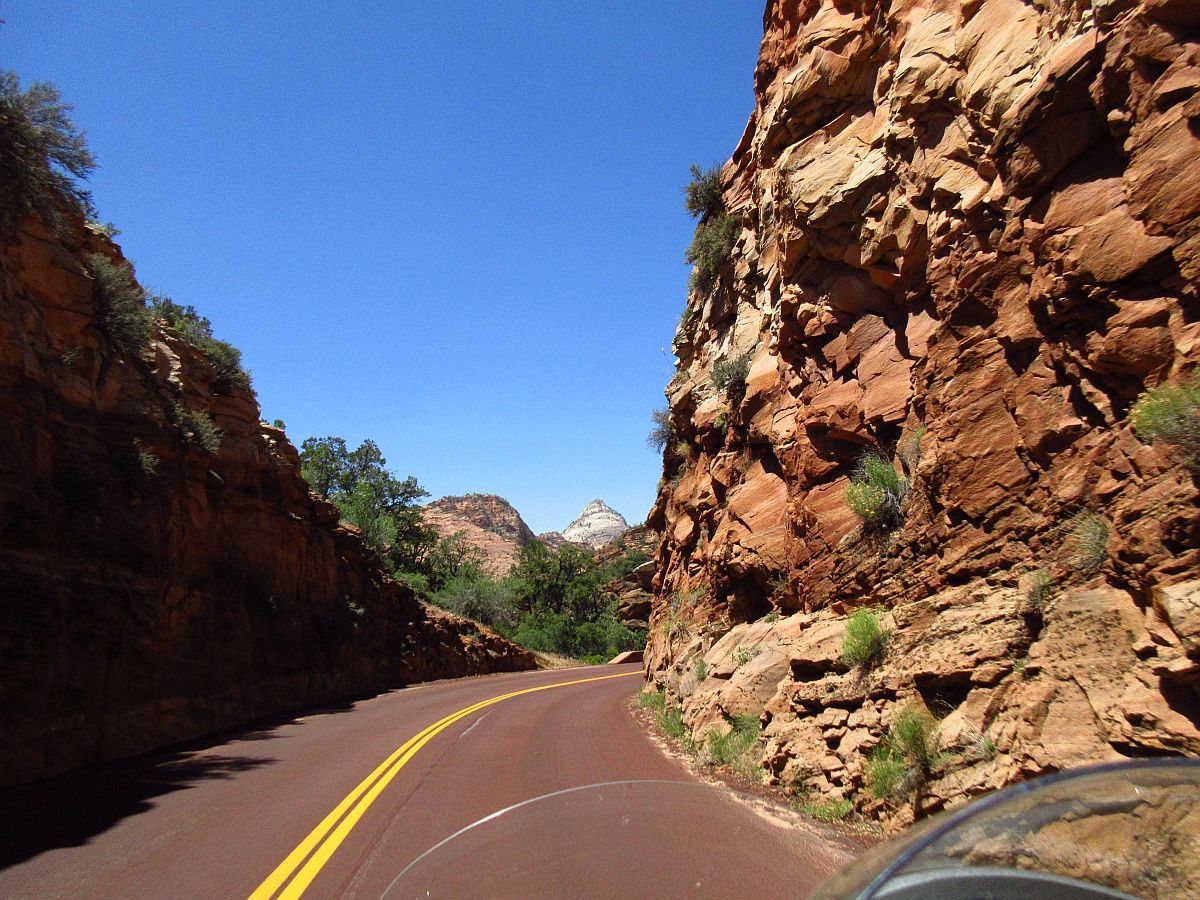 ...Views everywhere. Fun to ride, even at the park speeds.
Here is a LONG tunnel. 1.1 miles Long. Under who knows how many millions (billions?) of pounds of rock!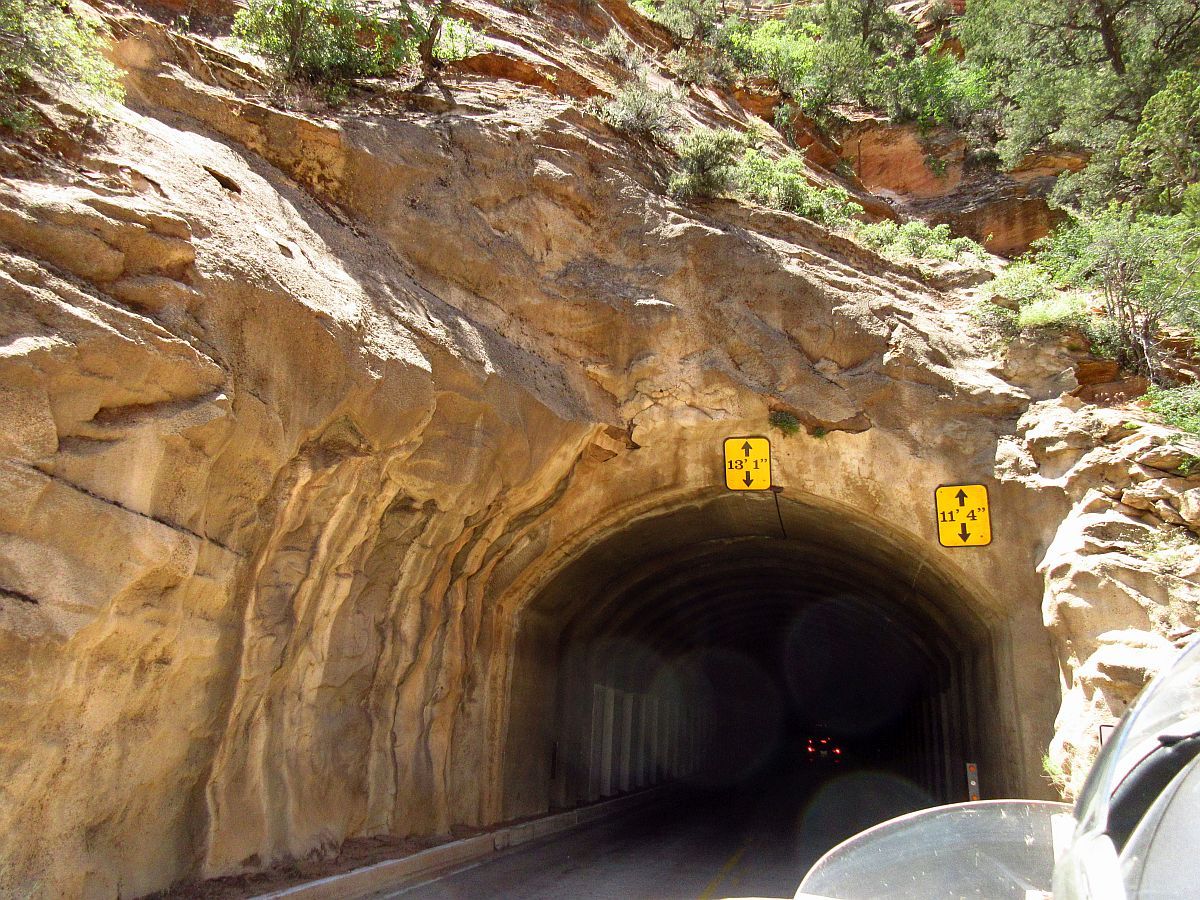 More in next post.