Day 13-
Day 13-
Today we were going to go visit my brother and sister-in-law in Boulder City, NV.
It is 114* there, still over 95* at 10pm, they said it was hot even for them...so we are headed north thru some cooler areas toward Ely, Nevada.
Taking 89 to 20, short stretch on the 15, then the 21 to the 50.
Mary in the Mirror as we head out-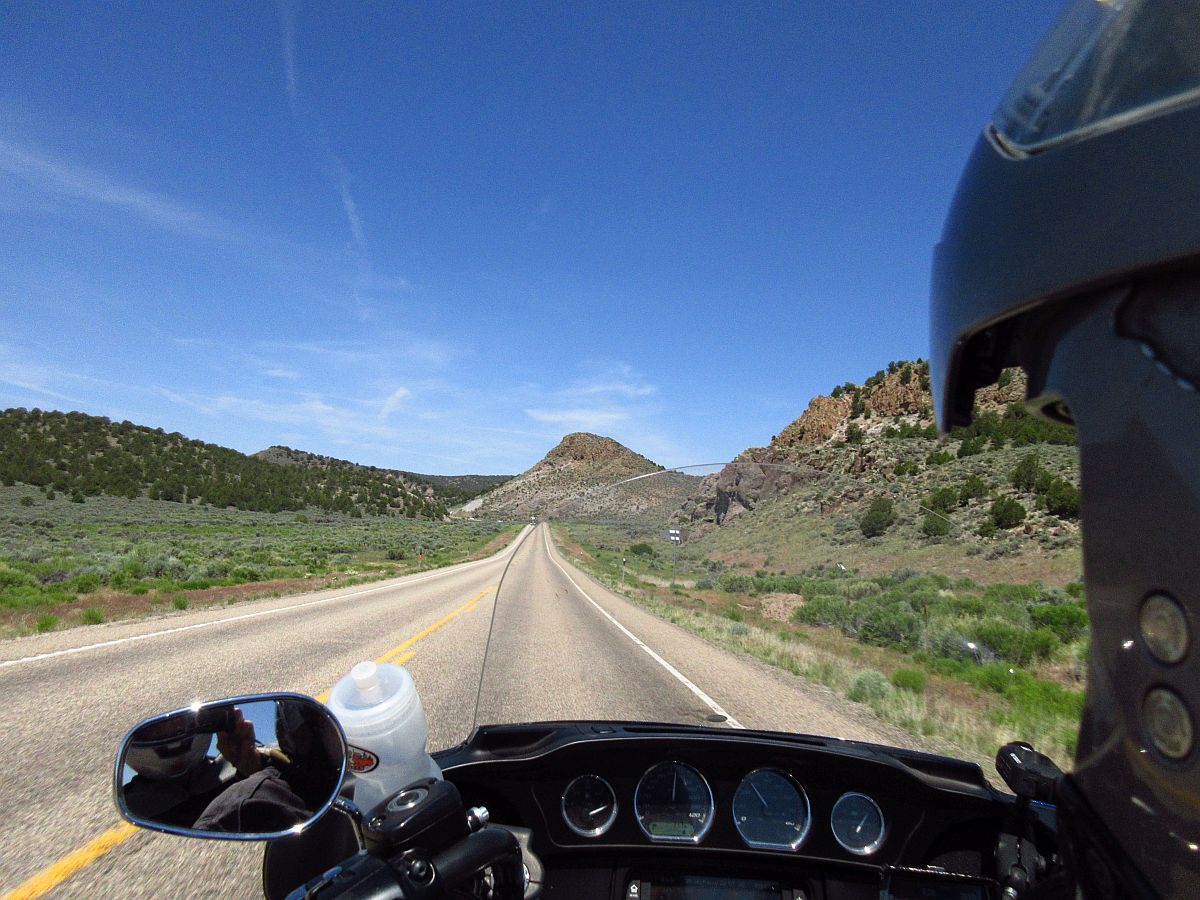 Looking back at snow on the mountains-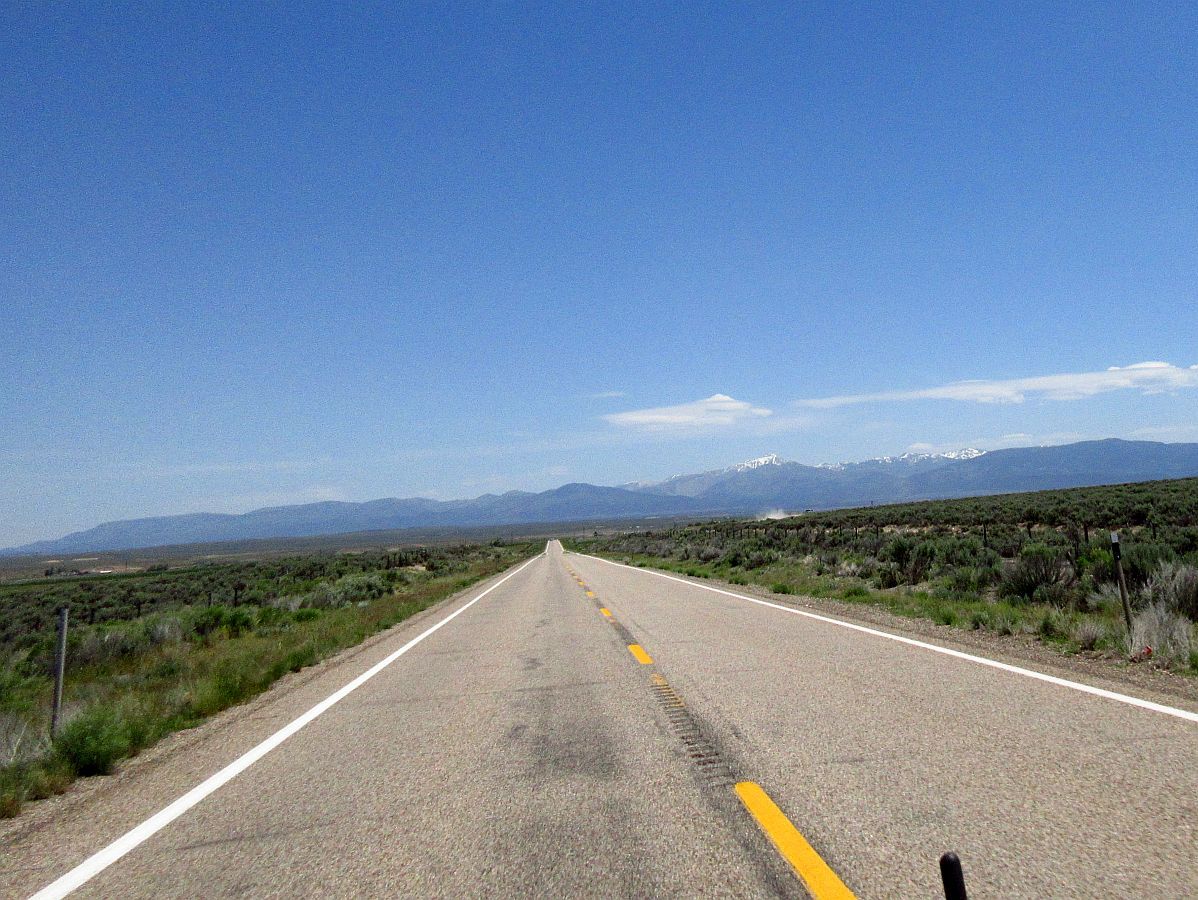 The one thing about going this route is that there are not many gas stations. Here it says the next services are 83 miles...but that is only one gas station, if they are out, or closed, it is another 55 miles after that one.
We've definitely chosen a road less traveled. This is looking ahead...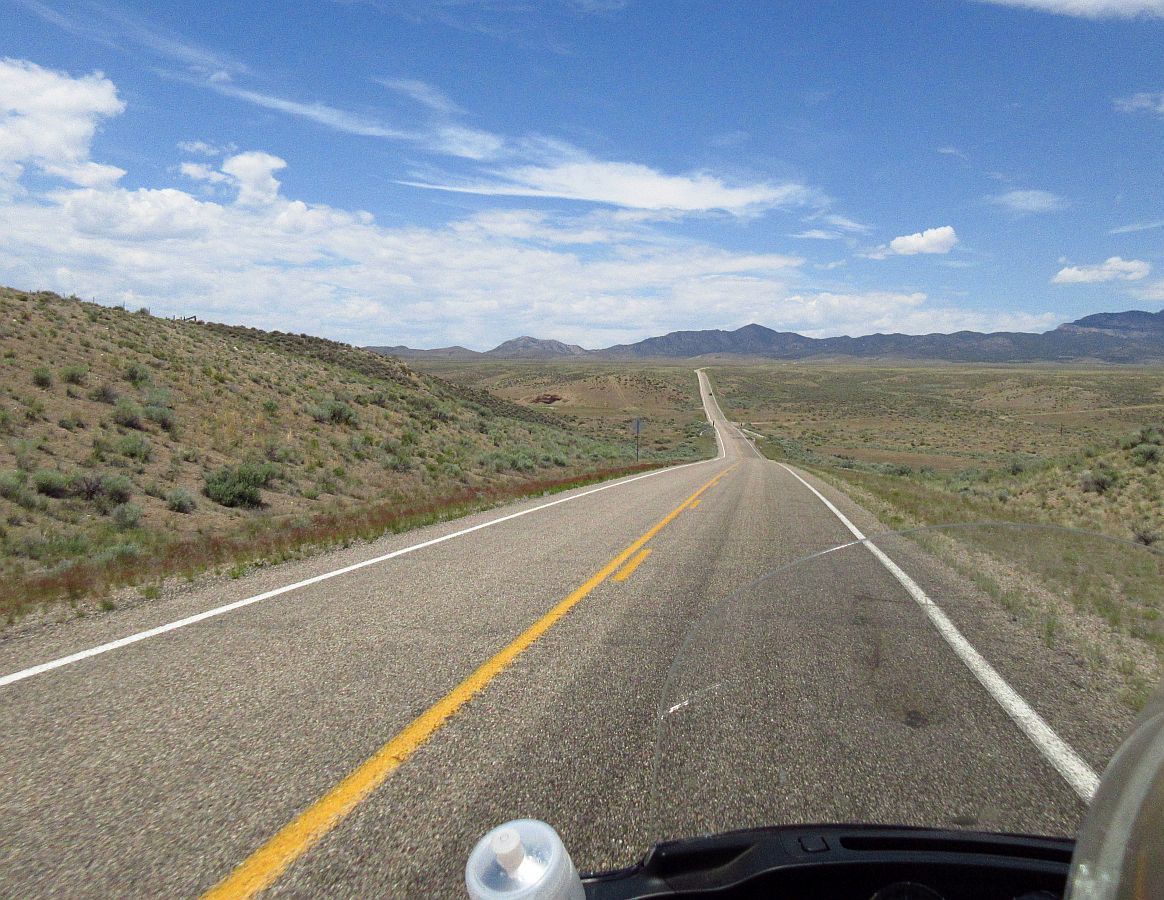 ...and this is looking behind.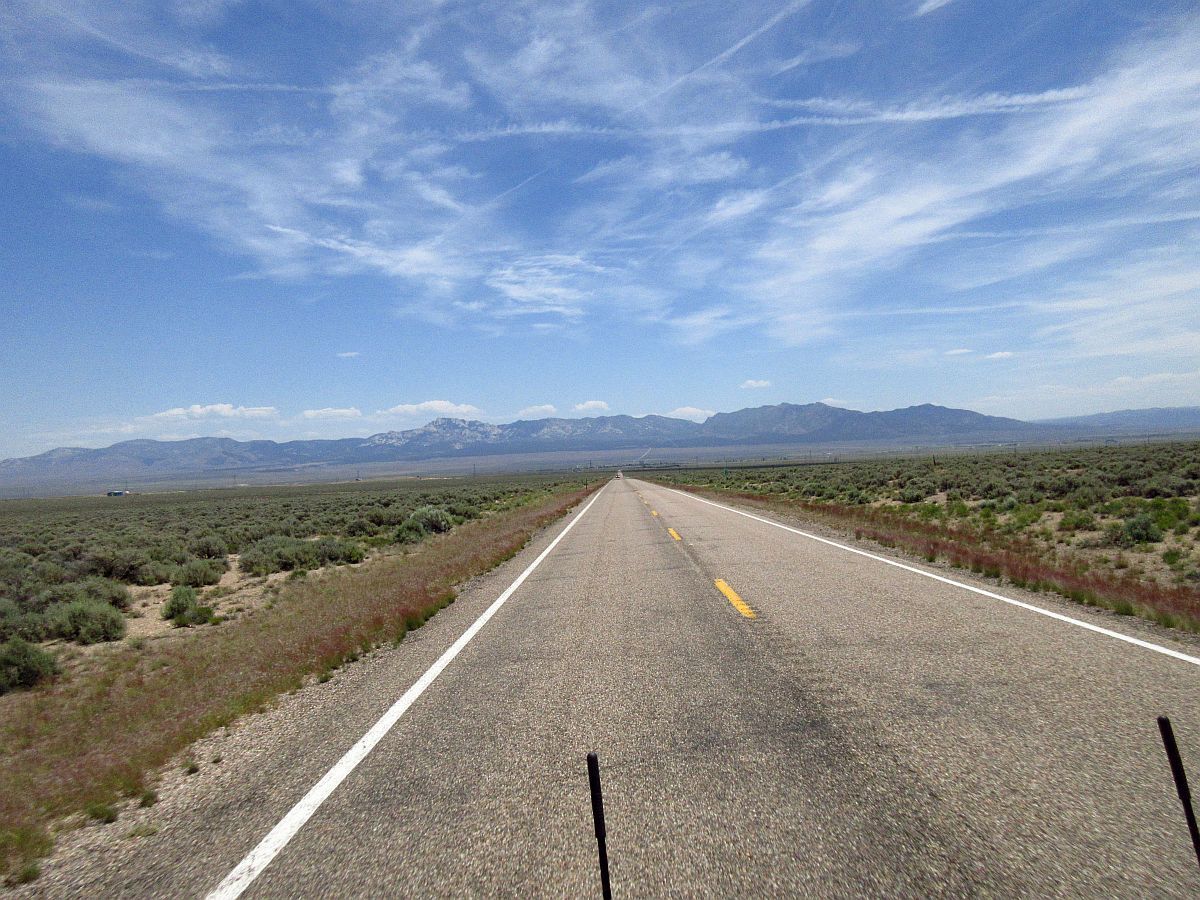 It is a LONG road, we saw very little traffic. More snow though. I believe our elevation ranged between 5000 and 7000 feet the entire way, and almost always there was a mountain with in view that had snow on it. I don't think it ever went over 90*.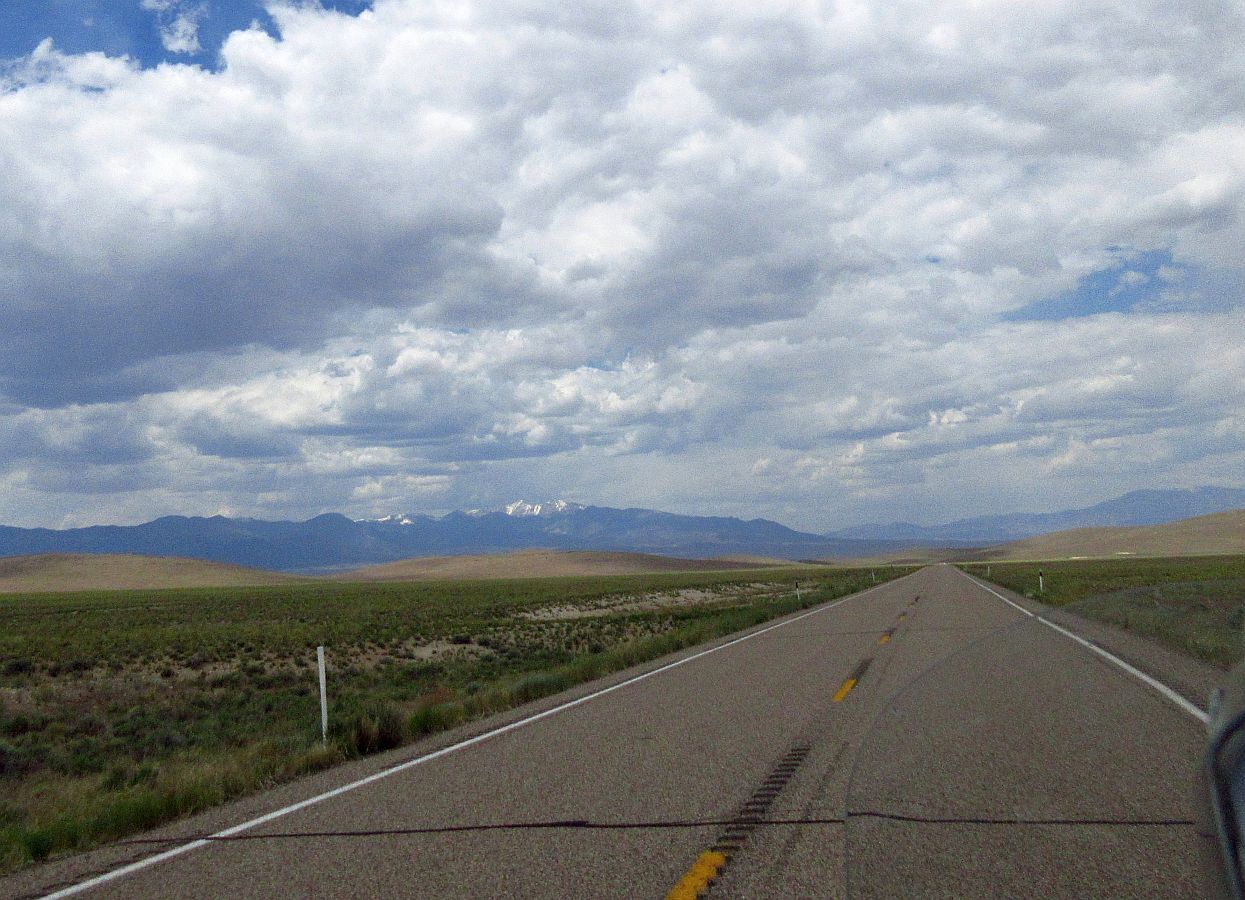 Entering into Nevada...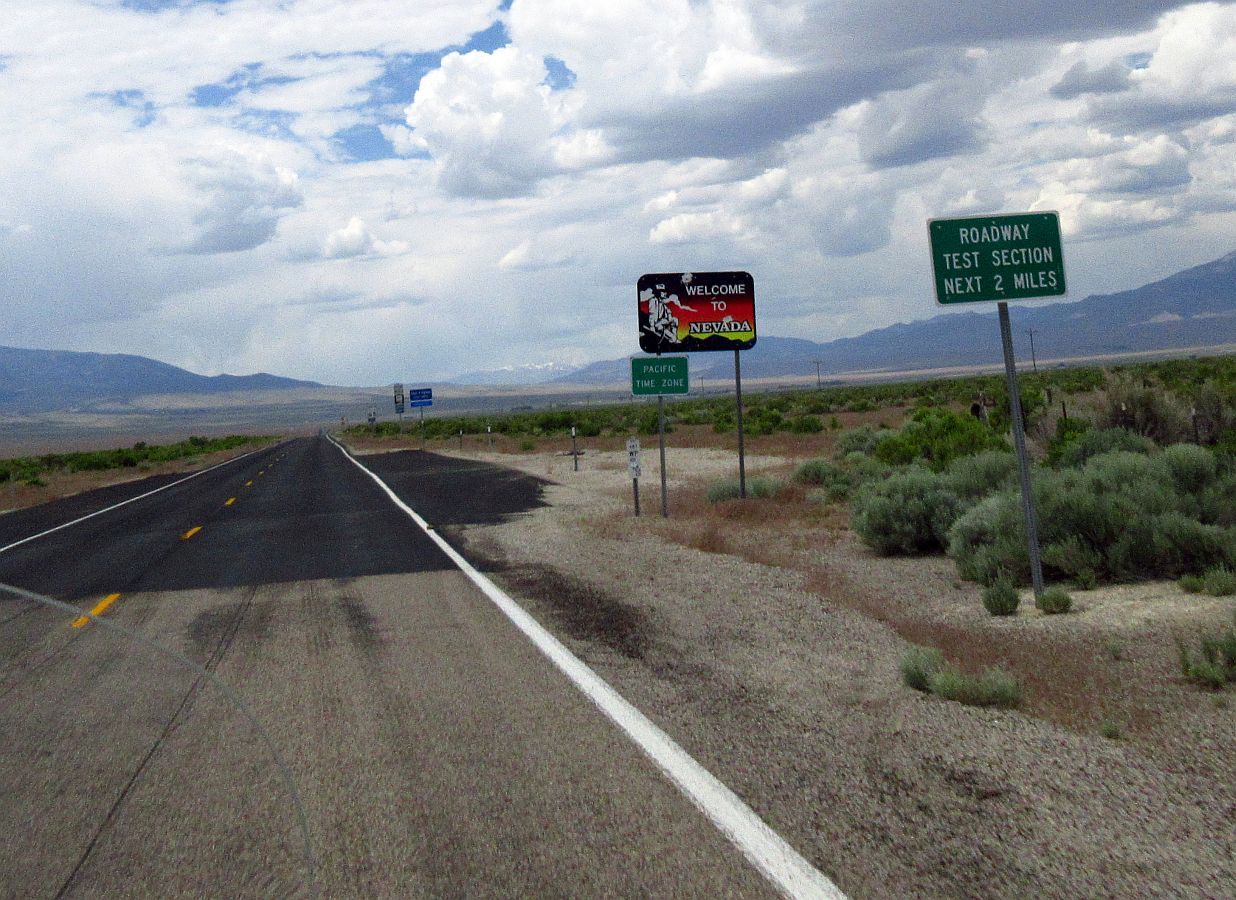 ...and soon after was a totally self service gas station...no attendants.
First pump we tried did not work, was not too worried, we had enough fuel to get to the next gas stop. But the second pump did work.
We saw rain in the distance off and on all day...we got a few sprinkles this one time for about 2 minutes.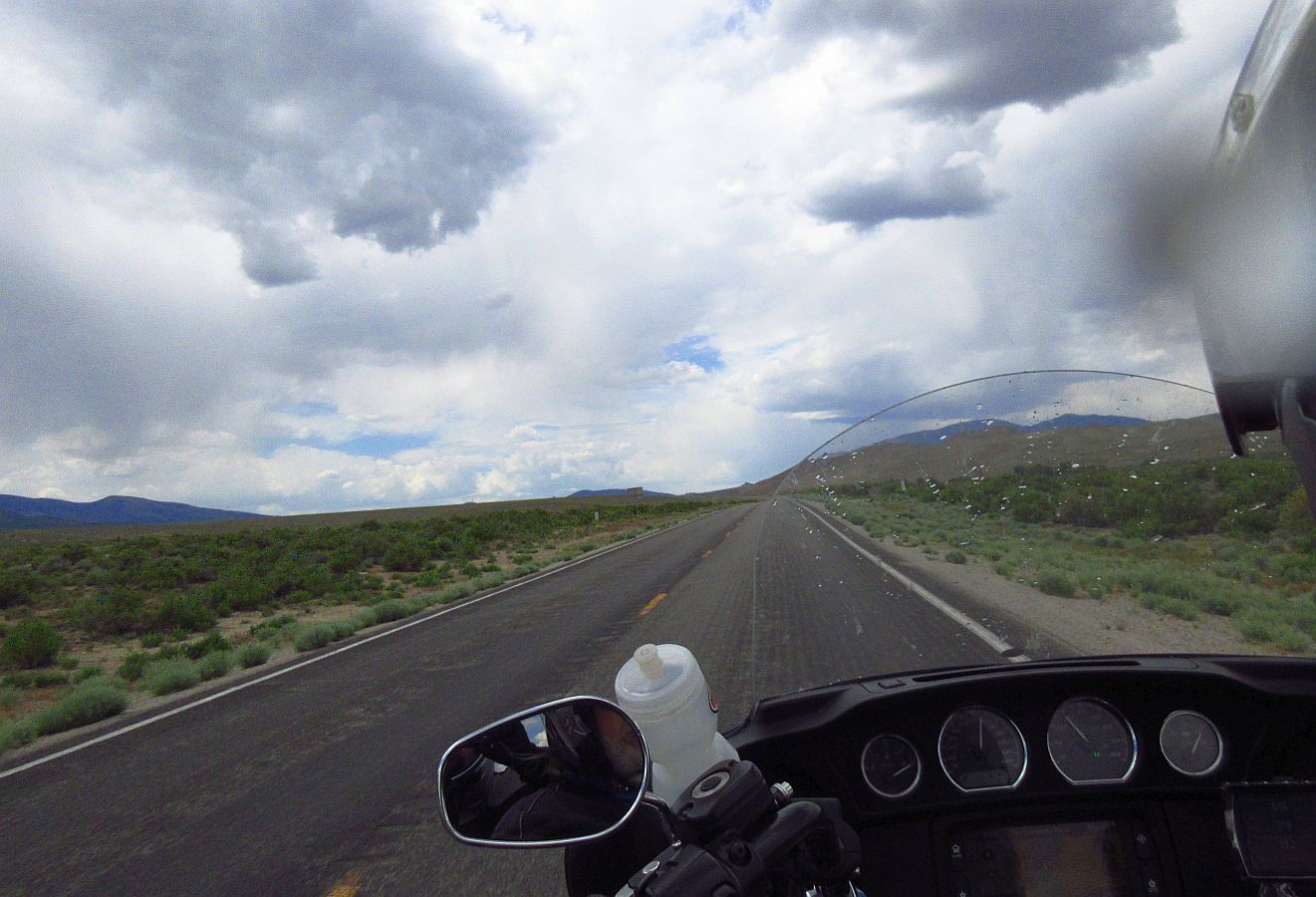 Climbing Sacramento Pass, one of many that we rode over today.
More in next post.