Day 14 Continued-
Day 14 Continued-
Pretty soon we're passing thru Jackpot, NV. The last city before Idaho. There's a gas station here...I only saw one. But we have over half a tank and Twin Falls is only about 50 miles, so we roll on thru.
Almost as soon as we cross into Idaho there are no more mountains on either side of us, and the temperature starts creeping up.
By the time we hit Twin Falls, it is getting close to 100* ambient. The TG is running great, but any ambient temp over 96* or so and it is hot. Mary has been keeping the mesh jackets wet, but it is so dry they don't stay wet long.
I had forgotten about this trick feature that the GPS has. This is the summary when we hit Twin Falls, ID.
After gassing up, we parked ourselves on some cool grass under a tree and had our sandwiches.
Leaving out of Twin Falls we crossed the Snake River.
Shadow pic-
We saw rain in the distance several times, but none of it ever fell on us.
Mary in the mirror-
The speed limit is 80 mph, and I was rolling at 82-85 mph for quite a while. But the air temp got up to 104* and at that temp the faster you go, the hotter it feels. Mary asked me to slow down to under 70*, which was more tolerable for her.
She has a "cool vest", but neither of us thought about it.
Here's one of the last pics she took before arriving in Meridian.
Here we are! Air conditioning!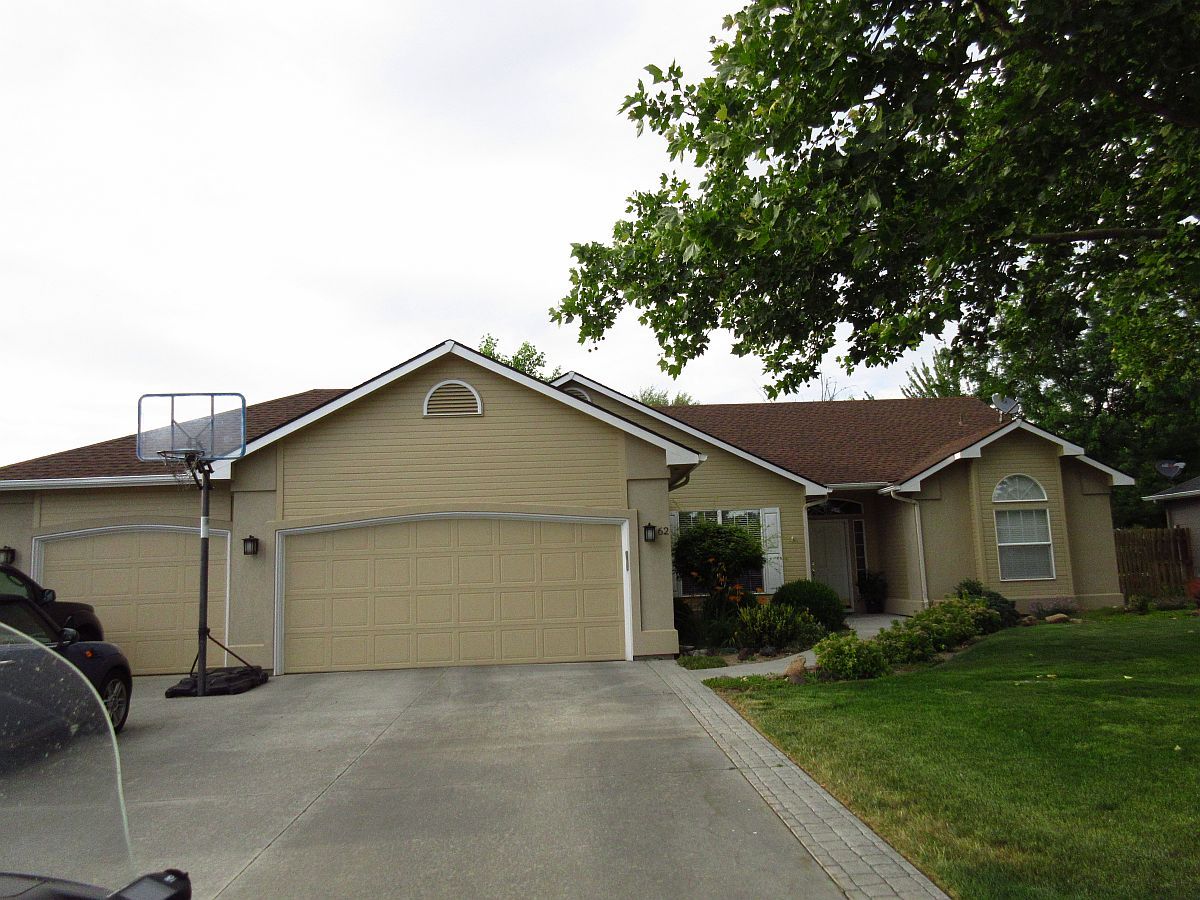 We're in Meridian for a few days now, visiting and catching up on the Ride Report and business...changing oil, cleaning oil filter, etc.