Day 15-19 Continued-
Day 15-19 Continued-
Leaving Trudys Kitchen we were not 5 minutes down the road when I hear a clanking...
...Yep, horn bracket broke Again! This is the second time on this bike.
Ever since 2014 I have seen a slew of these brackets breaking...rarely heard of one breaking prior to 2014 models. They are made in the USA, they are the same design and gauge as prior years, the must be using cheaper metal!
I un-hooked the wires, and put it in the trunk...rarely use it anyway.
While we were eating lunch it warmed up to a perfect 76*, here we are back rolling again...view thru the windshield.
It's not long before we are back into the high desert...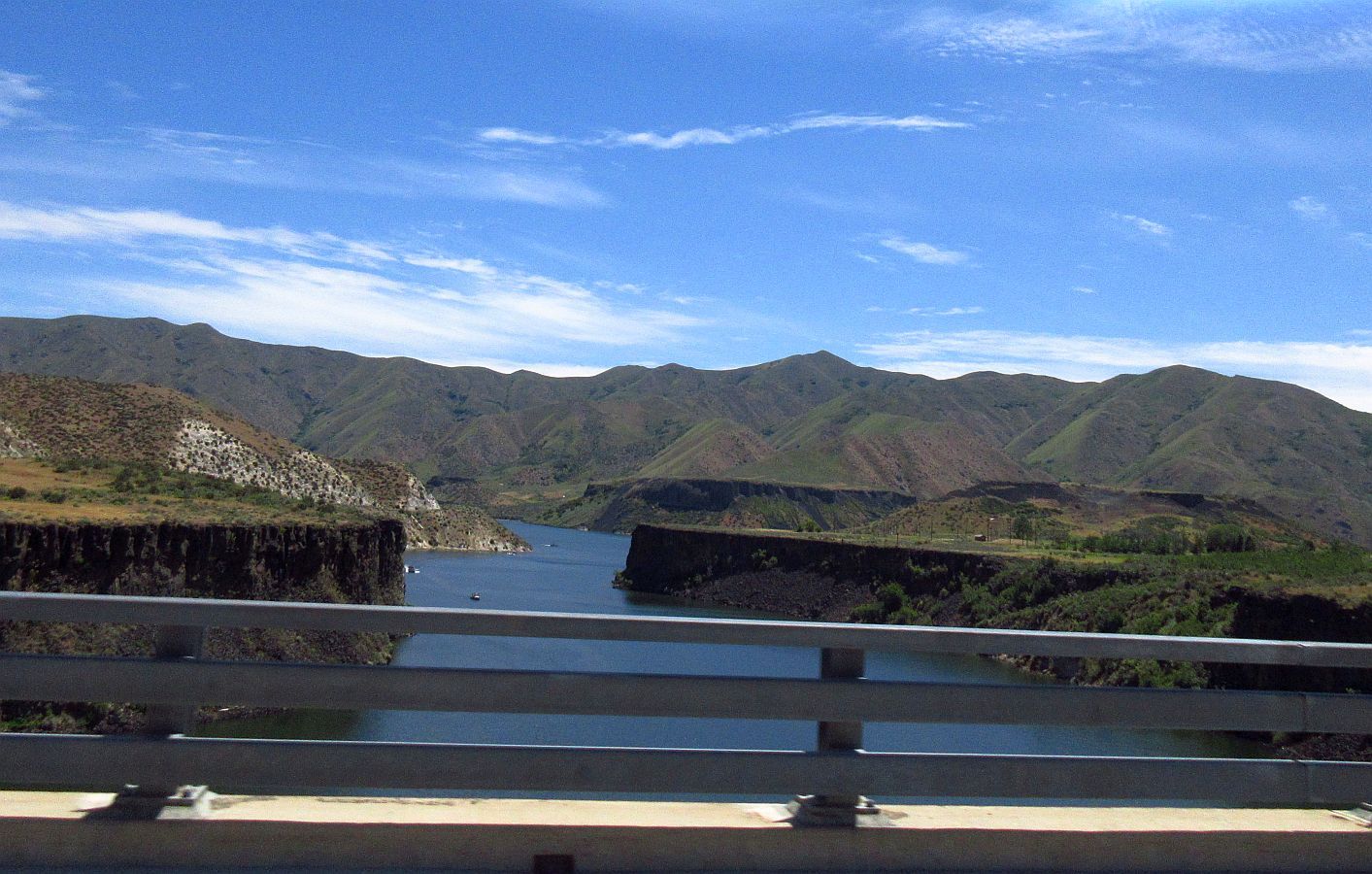 ...passing by Mores Creek, which looks more like a lake to me.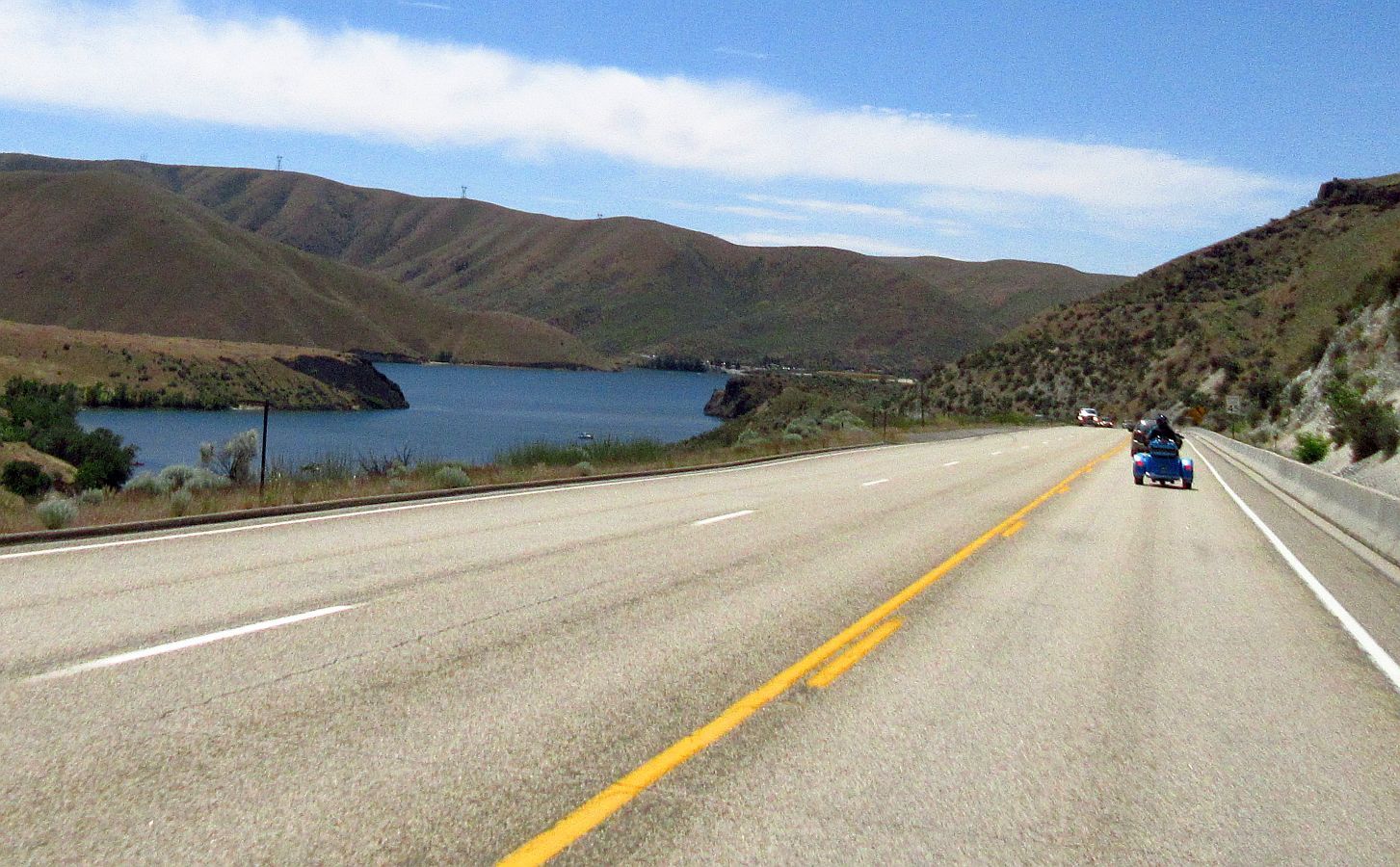 We had an absolutely great 6 hours riding and chatting with Trent & Marione. Only wish it could have been longer.
----------
5 of the last 6 years we have come to Meridian for family visits. It has become part of my personal tradition to pick up a set of spark plugs from the High Desert Dealership, which I did a few days ago, and installed Saturday.
Today we are a bit less than halfway thru our trip, mile-wise, so decided to change the oil and clean the permanent filter.
Pulled into some shade behind Auto-Zone...makes it easier to turn in the old oil.
Plus they usually have a special for a drain pan/roll of towels and funnel for less than $7, in case you don't have access to them. I am still using the same drain pan, hand cleaner, carb cleaner (for the permanent filter) & funnel that I bought 6 years ago. I just clean them up nice, set it on the shelf at Marys moms, and they're there waiting for me the next year.
It is SOOOO nice to pull the filter with it being relocated.
Put the cleaned filter back on and drained the oil from the tank.
Put the plug back in, dumped the oil into the tank, put the old oil in the empty bottles.
Oil & filter change on the road in less than 30 minutes.
That's it for now. We'll be headed to Missoula soon...going a different route (courtesy of Trent) than we've gone before.