Day 15-19 continued-
Day 15-19 continued-
We swapped up for a while. Trent told me to go til the stop sign then turn right. Mary taking a pic behind us.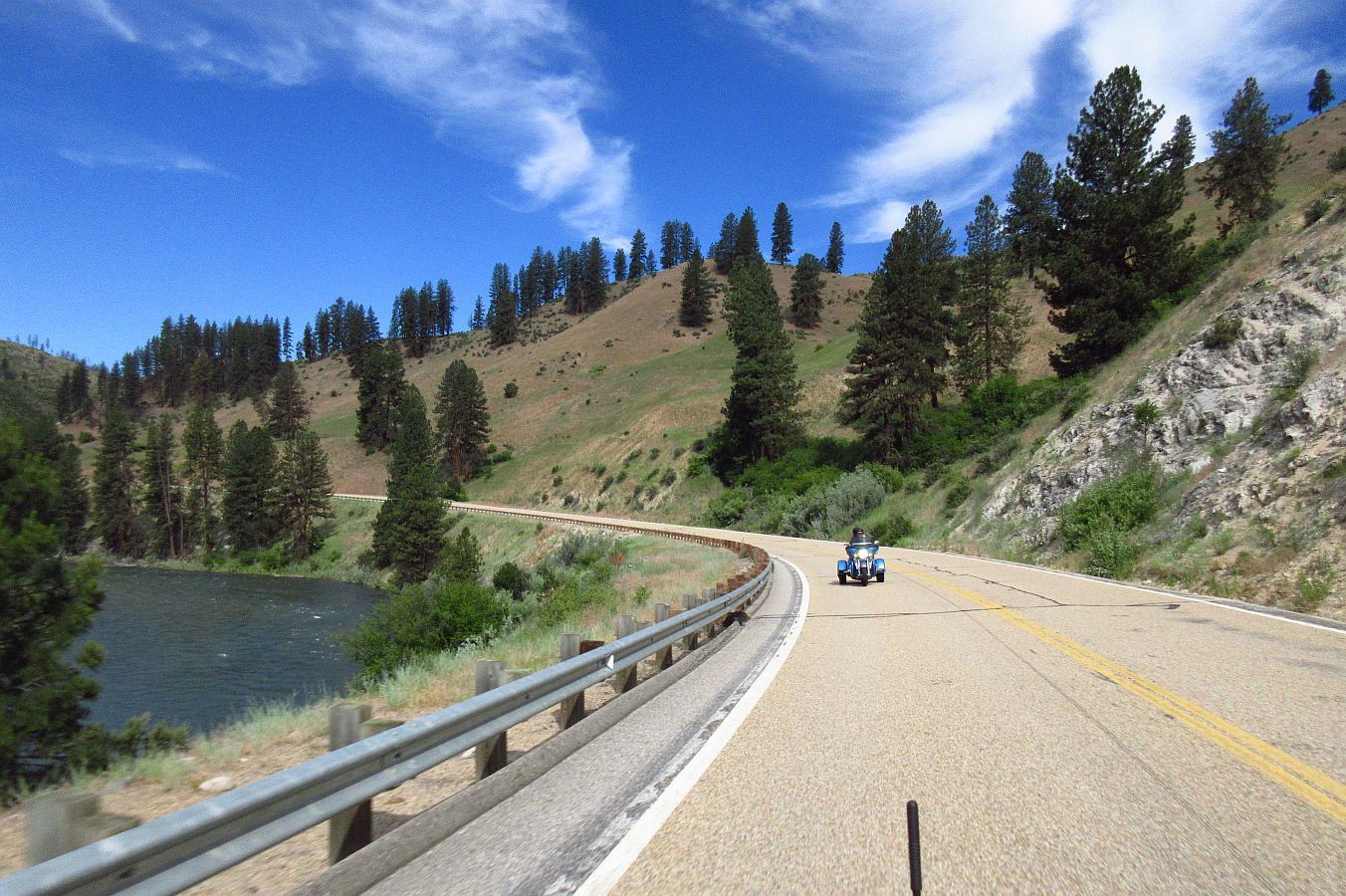 We are getting out of the high desert, and up into the trees...
...another look back as we continue climbing...
...we've been in the high desert since we hit Utah, over a week ago. It is good to see trees again, and the road is great, a lot of fun.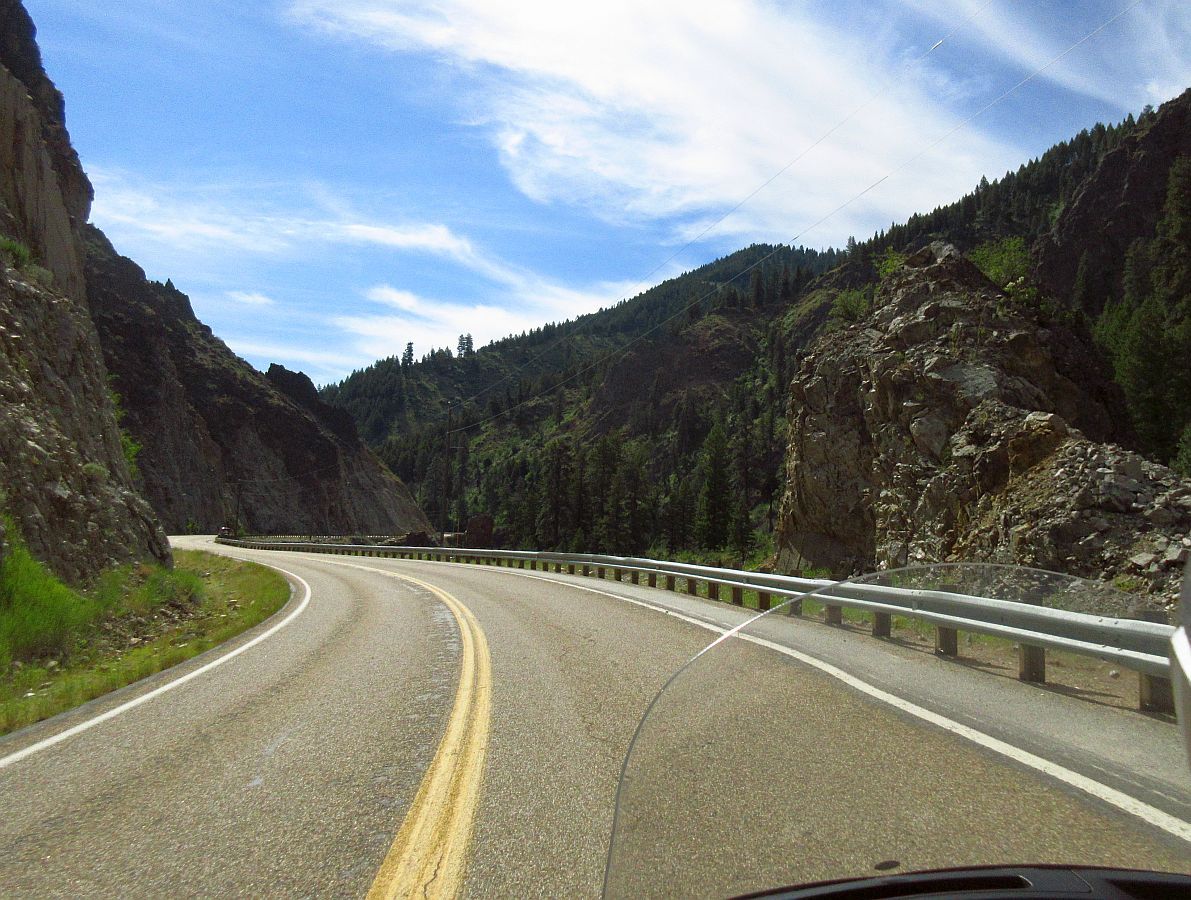 Mary takes a pic, thinking, "what are they looking at?"....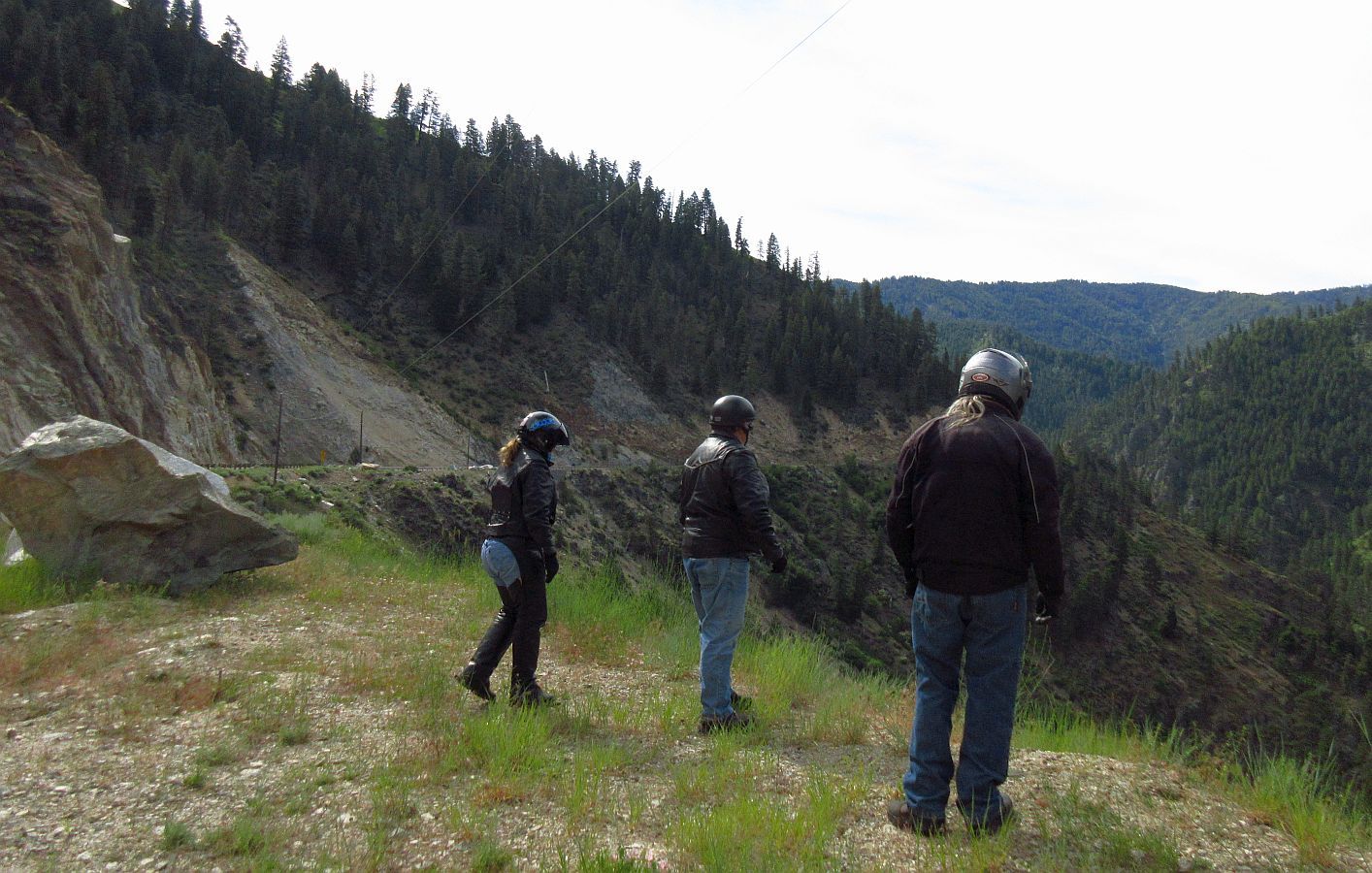 ...Oh, that's a long ways down!
You know those signs "Falling Rocks"? I've seen a thousand of them, but the most I ever see is a few rocks here or there on the side of the road.
This big rock had fallen, crossed both lanes of traffic and came to a stop on the far side of the road! There were a bunch of smaller ones still in the road.
Took another stop at the side of the road. Trent & I are looking at...
...just a little bit of the road we had just ridden.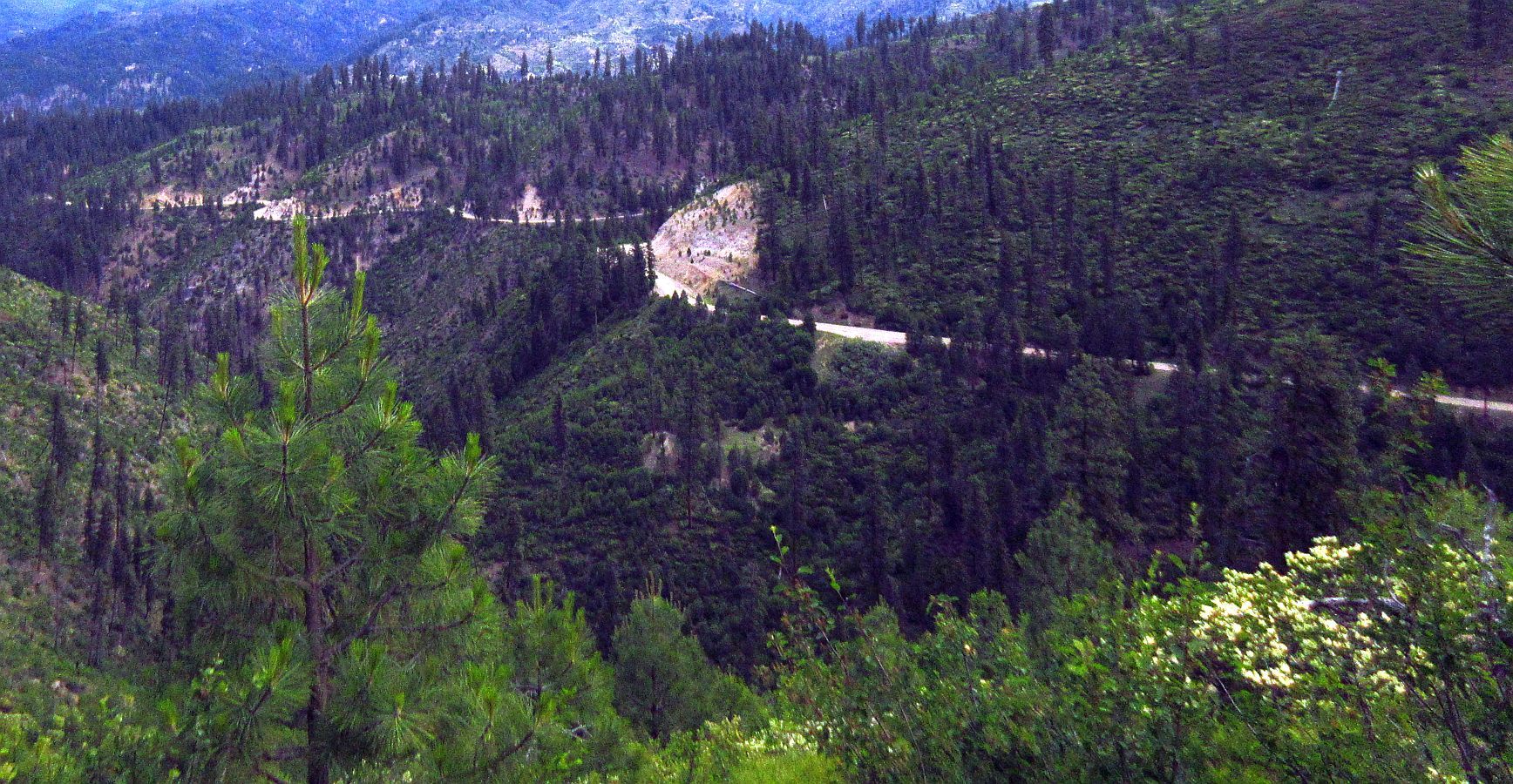 By this time it had warmed up to around 70* and was sunny. Beautiful day. We stood at this lookout and talked for a while. I think it was Marione that turned around and said something to Mary about that's a good shot of the trikes. Gotta agree! Time to ride some more.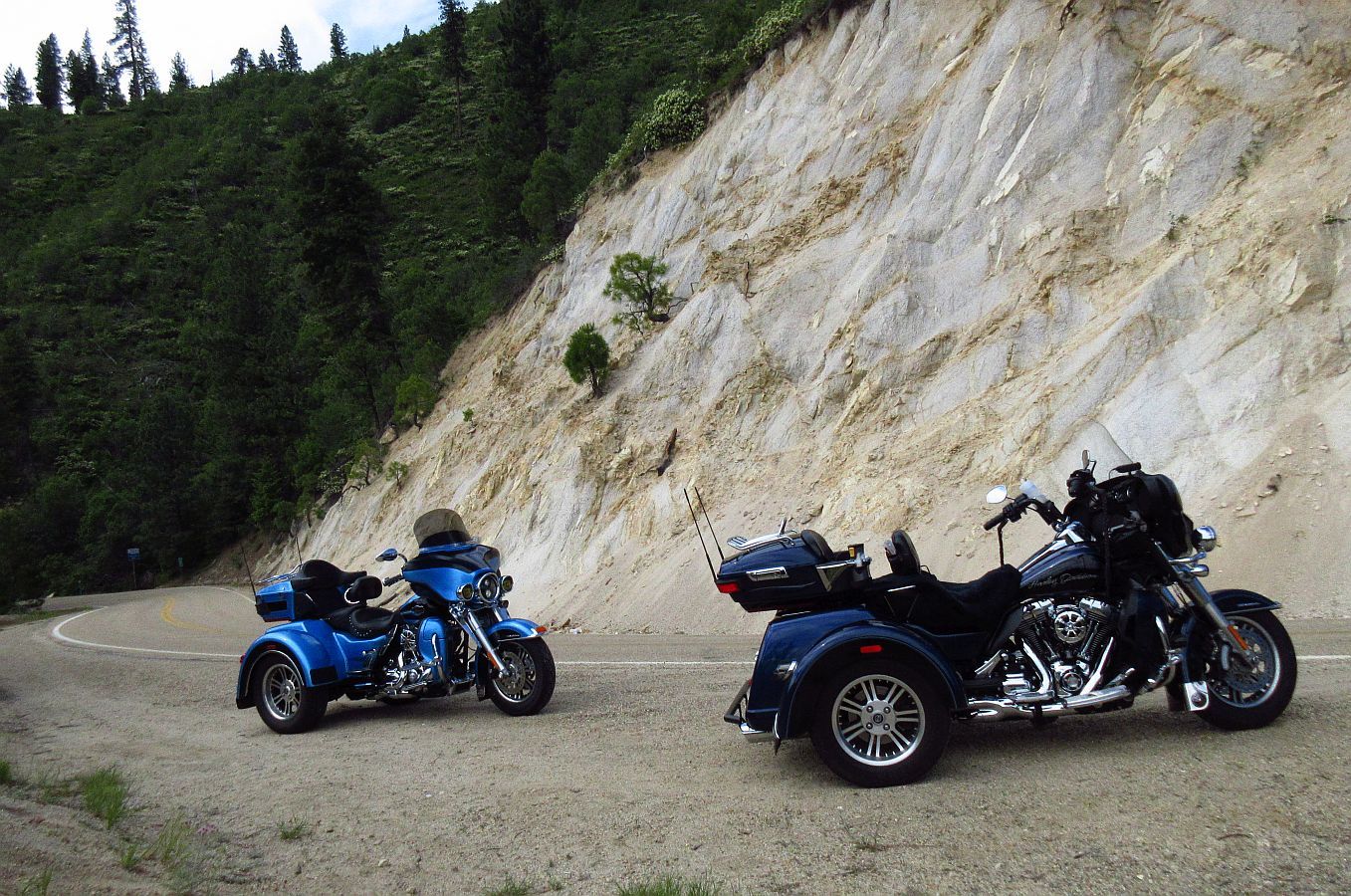 More in next post.