Day 16 continued.
Day 16 continued.
Trent set a good pace. Guaranteed we were closer to 50 mph than 25 mph.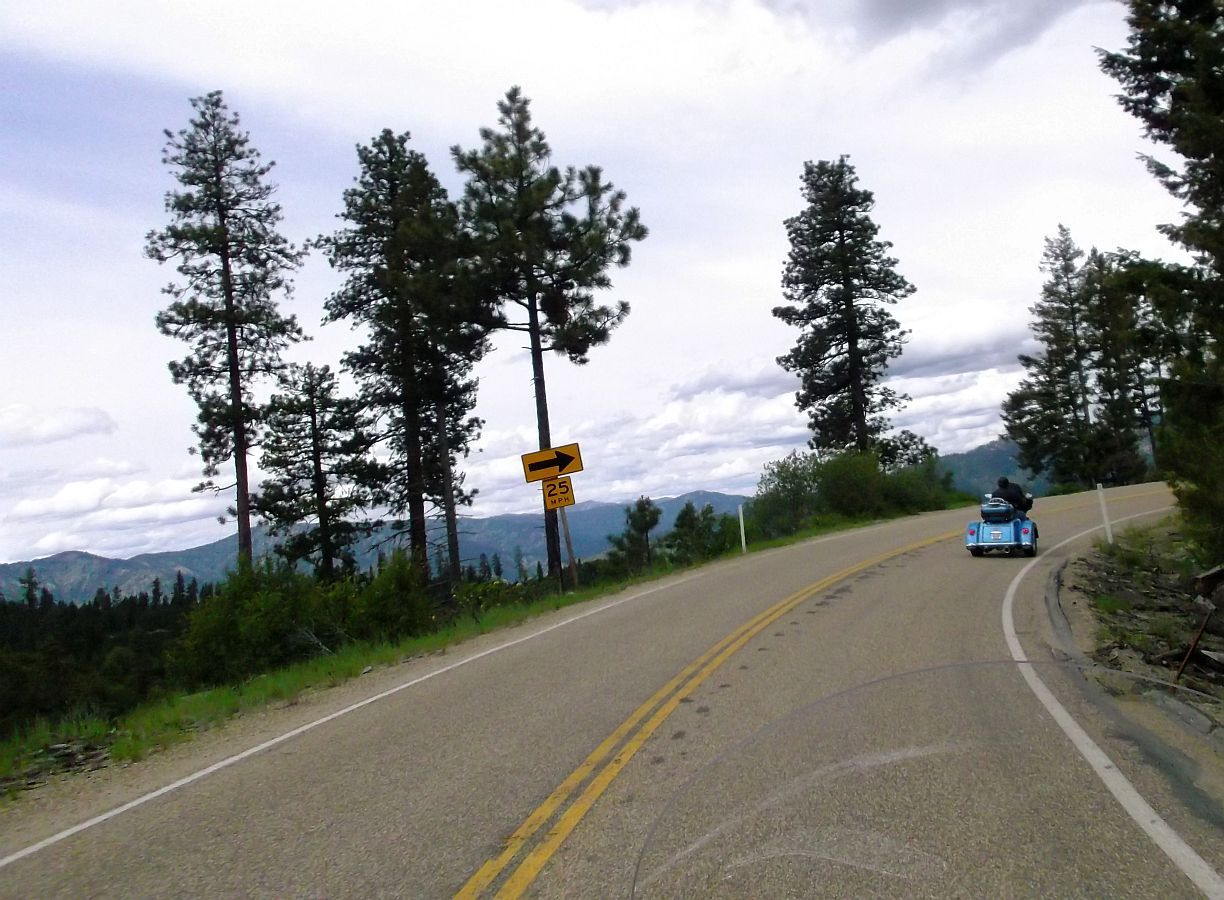 We're over the pass now, we had climbed to 6100 ft.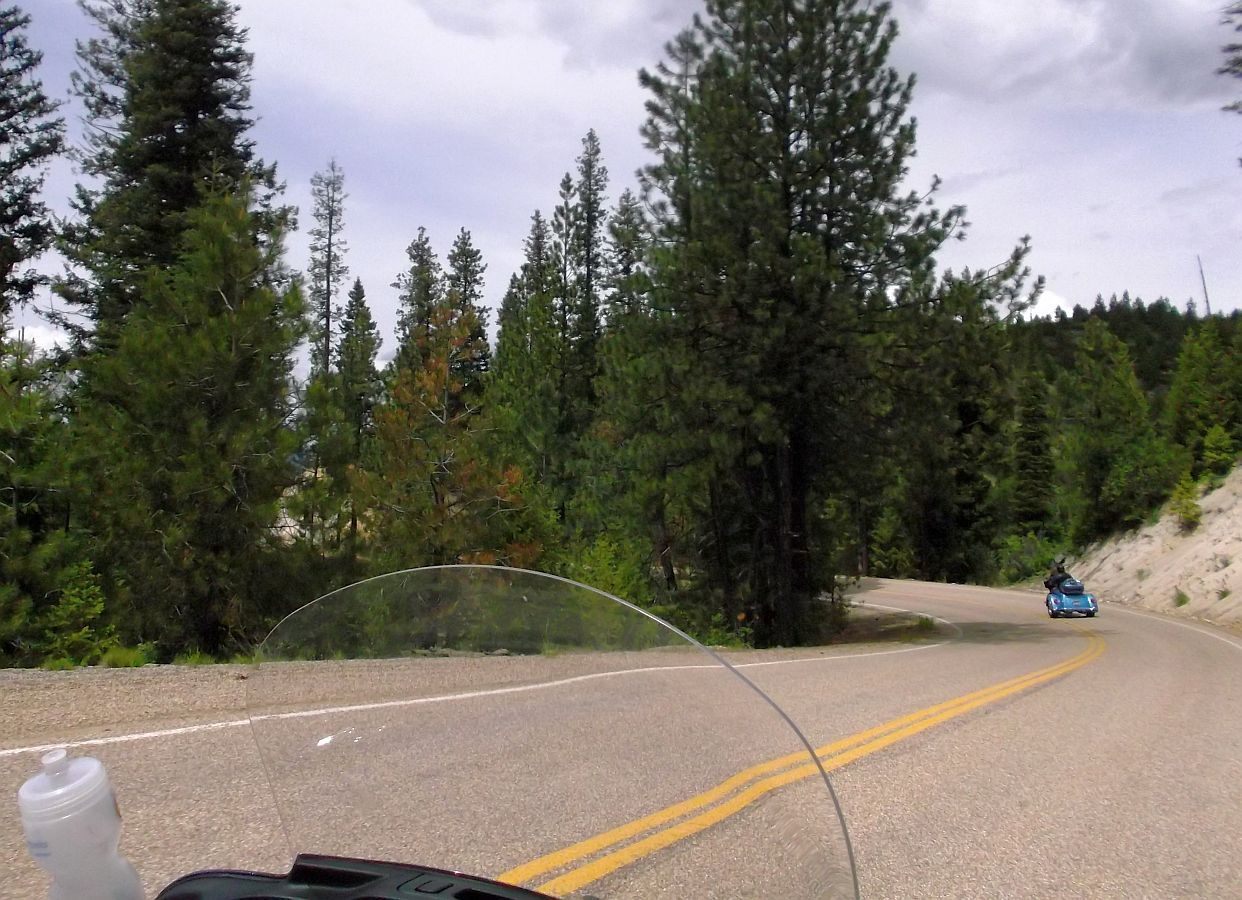 What a great road, long sweepers, tight turns, lots of elevation changes.
We stopped in Lowman for a few minutes. It was really fun for Mary and I to ride with Trent & Barbara today.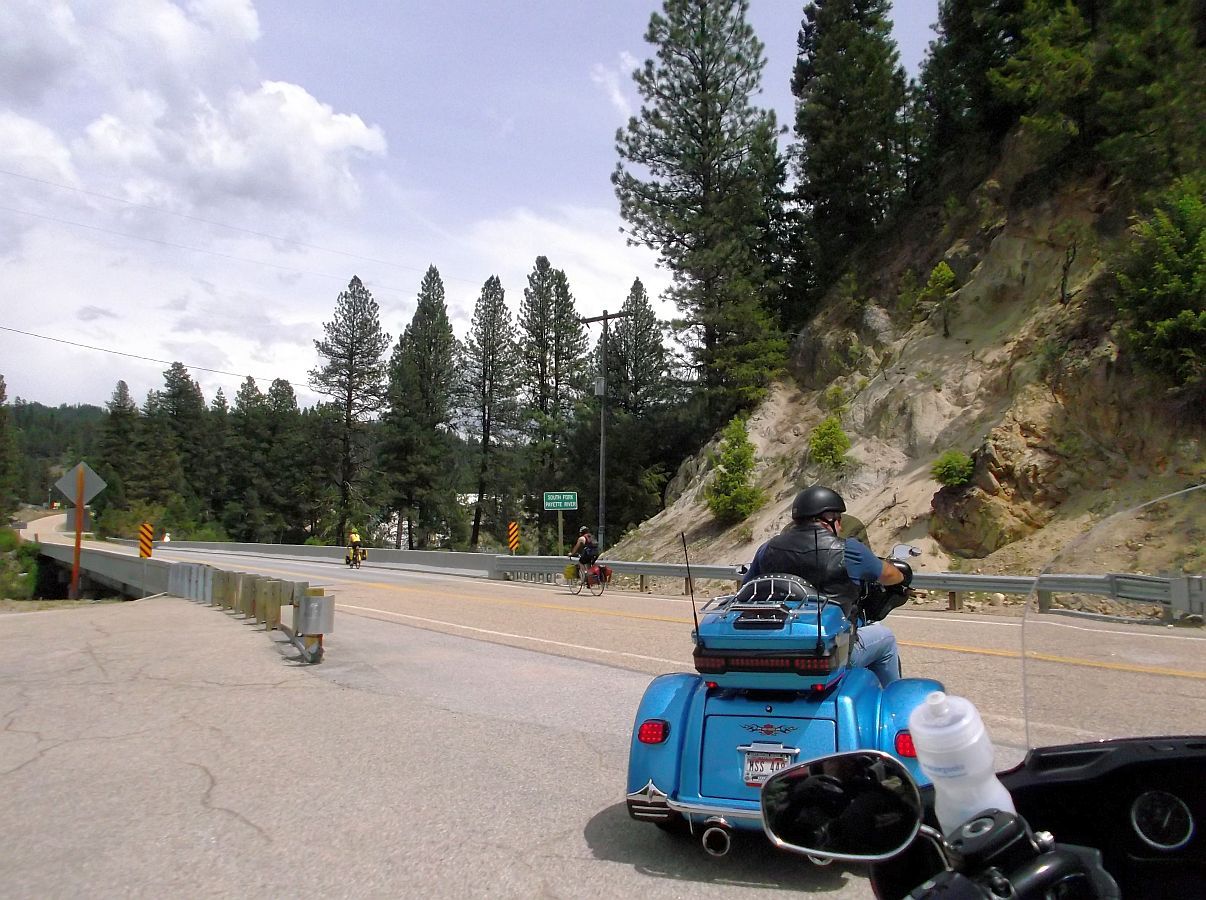 When riding the pass to Lowman, I had thought we were going to turn around, returning the way we had come. Instead, we continued the loop we had started, taking a different route back. We stopped for gas a bit down the road from Lowman.
Really enjoying the ride! Idaho definitely has some good folks, some good roads, and beautiful scenery!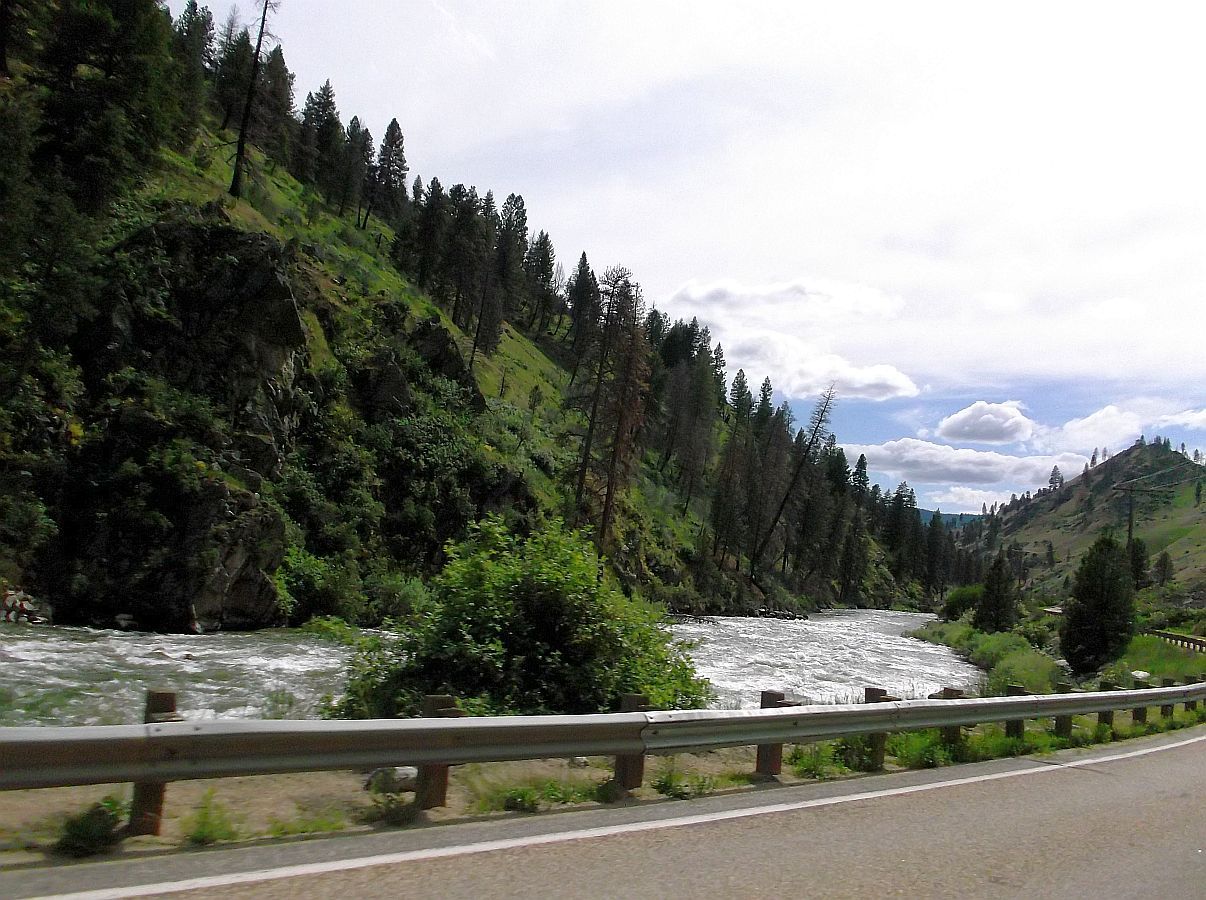 Looking back...Barbara in a fantastic setting.
This is just one of the long grades (not the 7% one) we pulled on the way home.
Trent paid me a high compliment...at least I took it that way...he is riding a Stage IV TG and mine is a our own special blend of a Stage I. After pulling up a long 7% grade hill, right behind him the whole way at 85 mph, he said I have my TG running really well.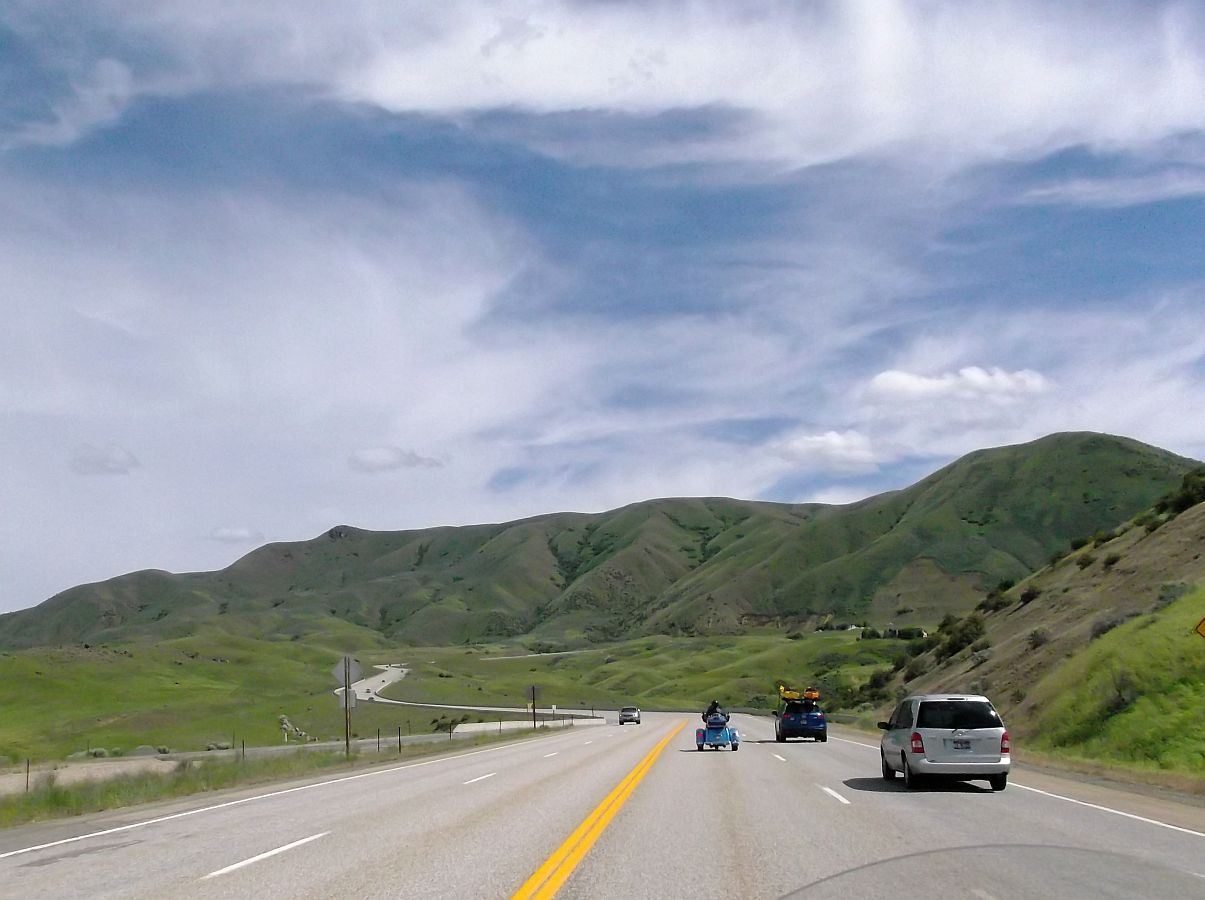 Arriving back in Meridian, we met up with Trents wife, Marione, and had a nice dinner.
Myself and Barbara & the 3 TG's lined up in the restaurant parking lot...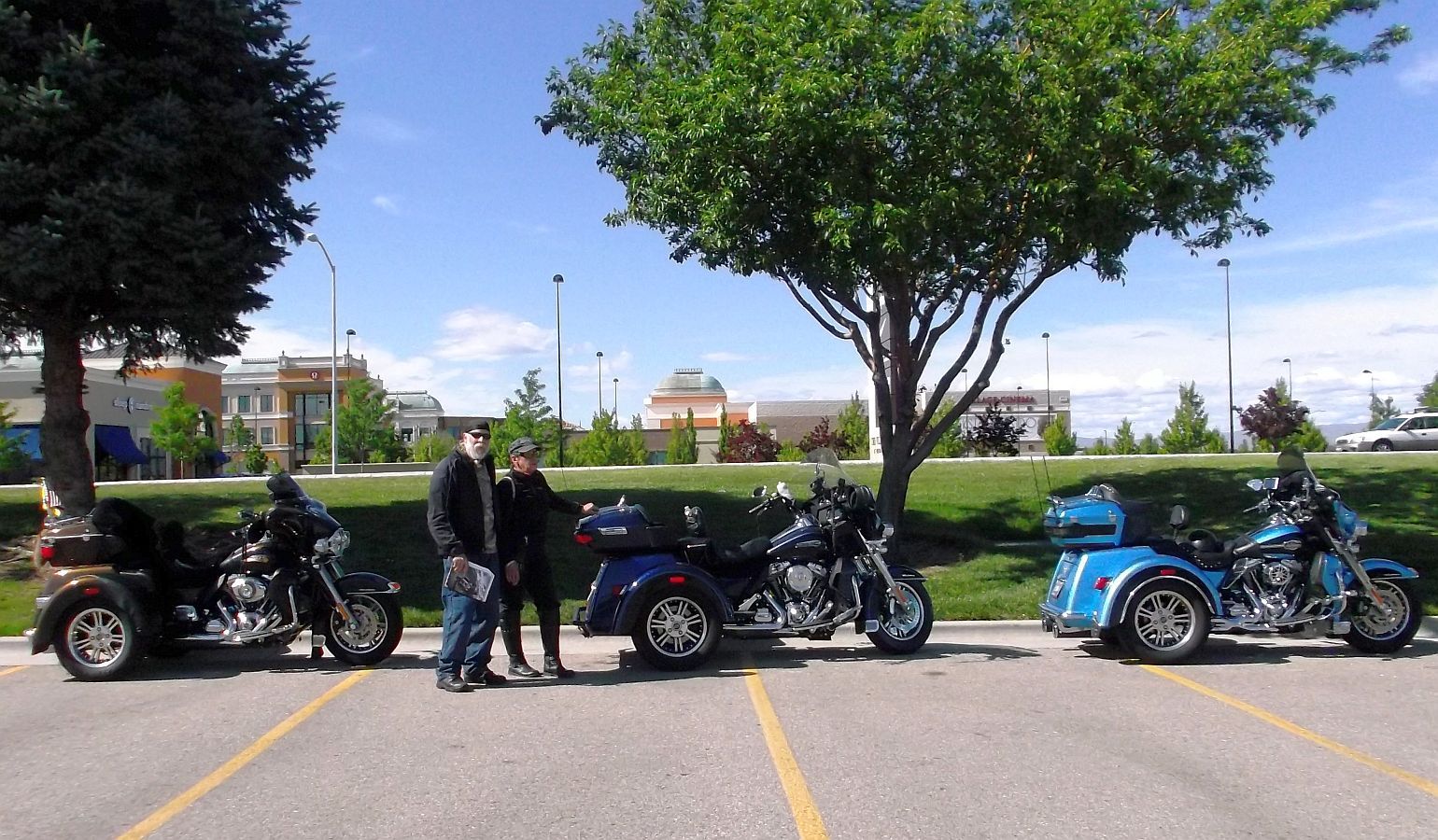 All 4 of us. Thank you Marione for taking the pic.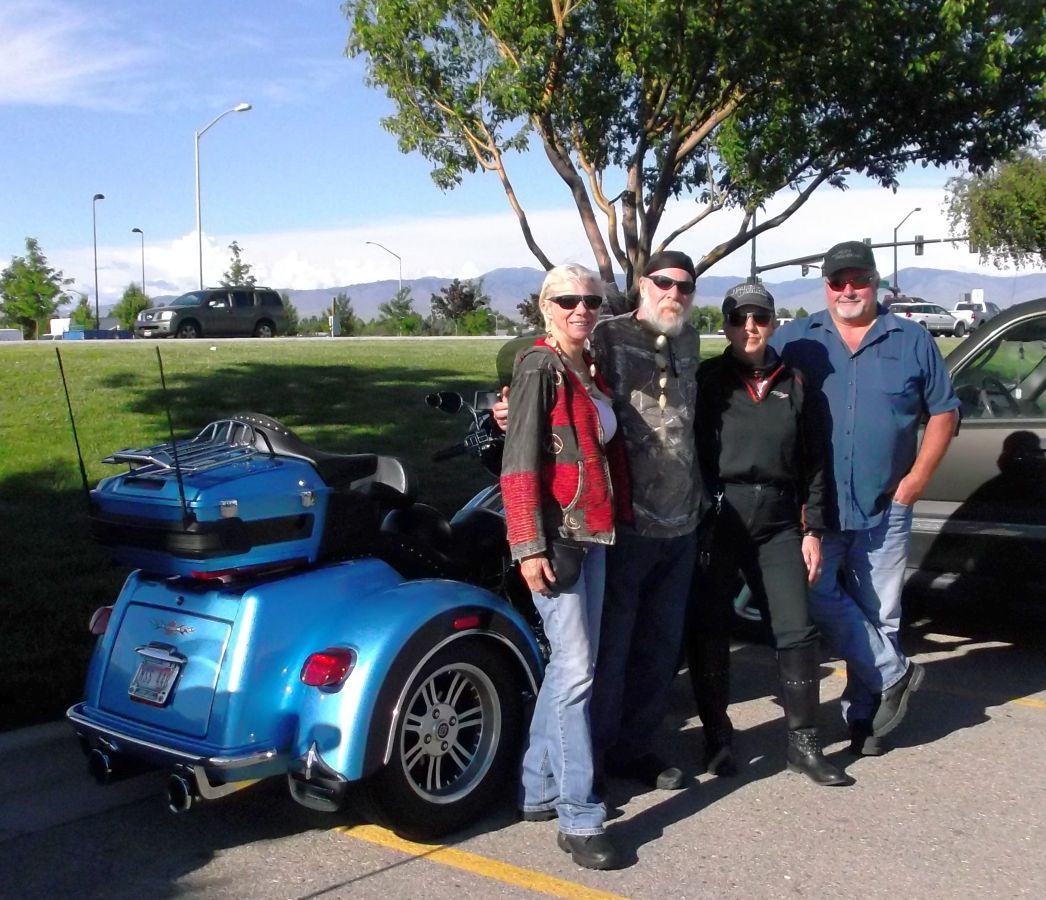 We had a great meal, great conversation, a fun time. -I LUV XLF!-We are really looking forward to our next visit so we can spend more time!