Day 16- Meeting and riding with Trent & Barbara
Day 16- Meeting and riding with Trent & Barbara
Yesterday was a lot of family visiting! ThumbUp
I also got the oil and primary fluids changed out, oil filter cleaned, plugs changed, and most of the bugs cleaned off.
Autozone was kind enough to let me change the fluids in their parking lot, then I gave them the used stuff that was drained out.
I also got my slip-ons configured back to the time tested set-up! ThumbUp ThumbUp ThumbUp
Yesterday I also met up with Trent at the HD dealership (that now has an Indian Dealership in the same parking lot). Trent and I talked about where we would ride today. He also gave me some good ideas on routes to take when we leave Meridian for Missoula.
Meeting up with Trent at the Fast Eddy gas station. Looked over each others ride. His is the same color as our '11, really miss that color.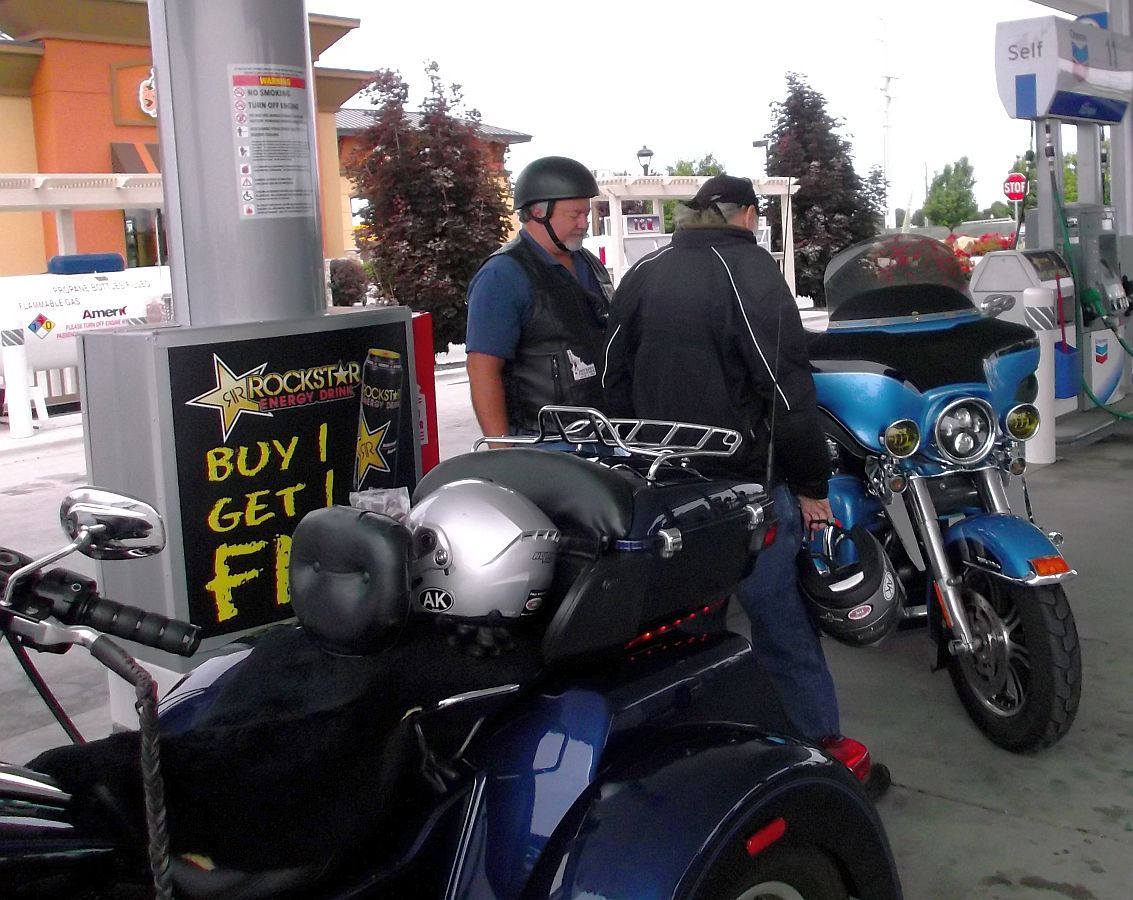 A few bit later Barbara showed up. She had just finished an escort. Respect.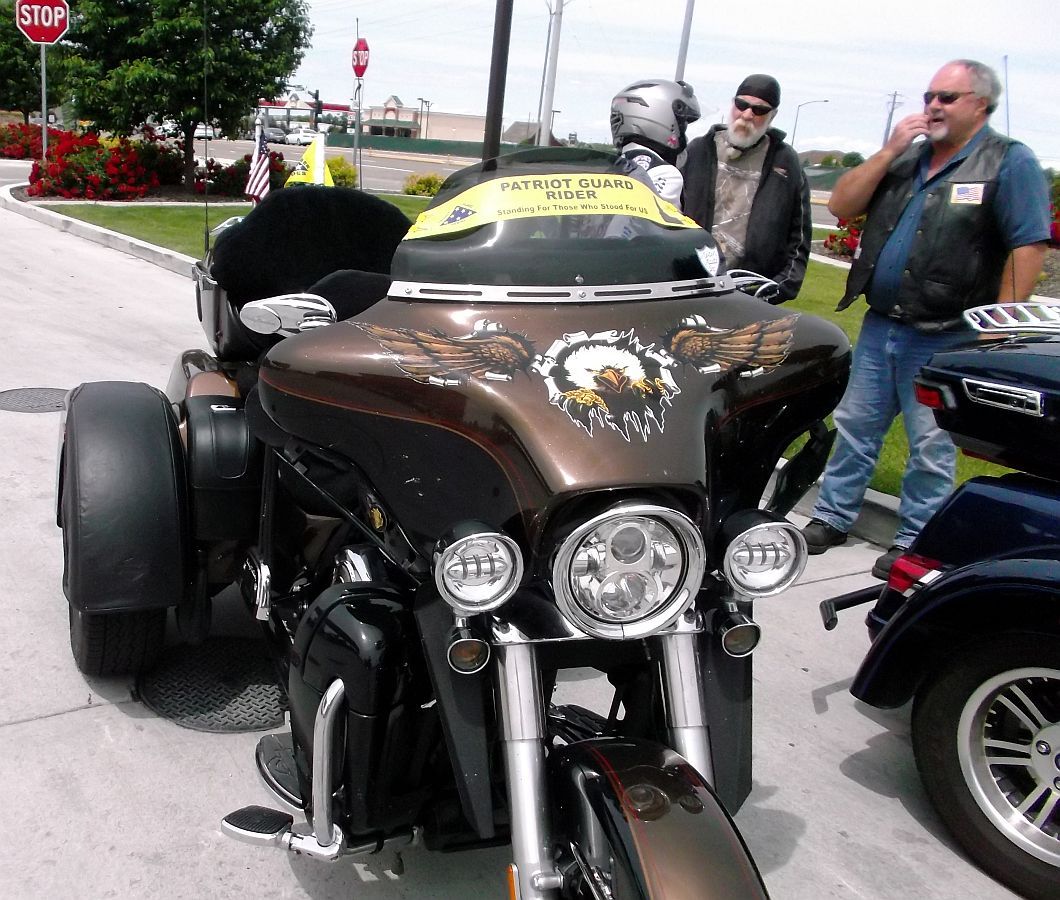 We had just a bit of traffic getting out to the road to go over Lowmans Pass. Looking ahead....
...and looking behind. It was really good to be riding with other Tri-Glides up in the mountains!!!
Views were fantastic!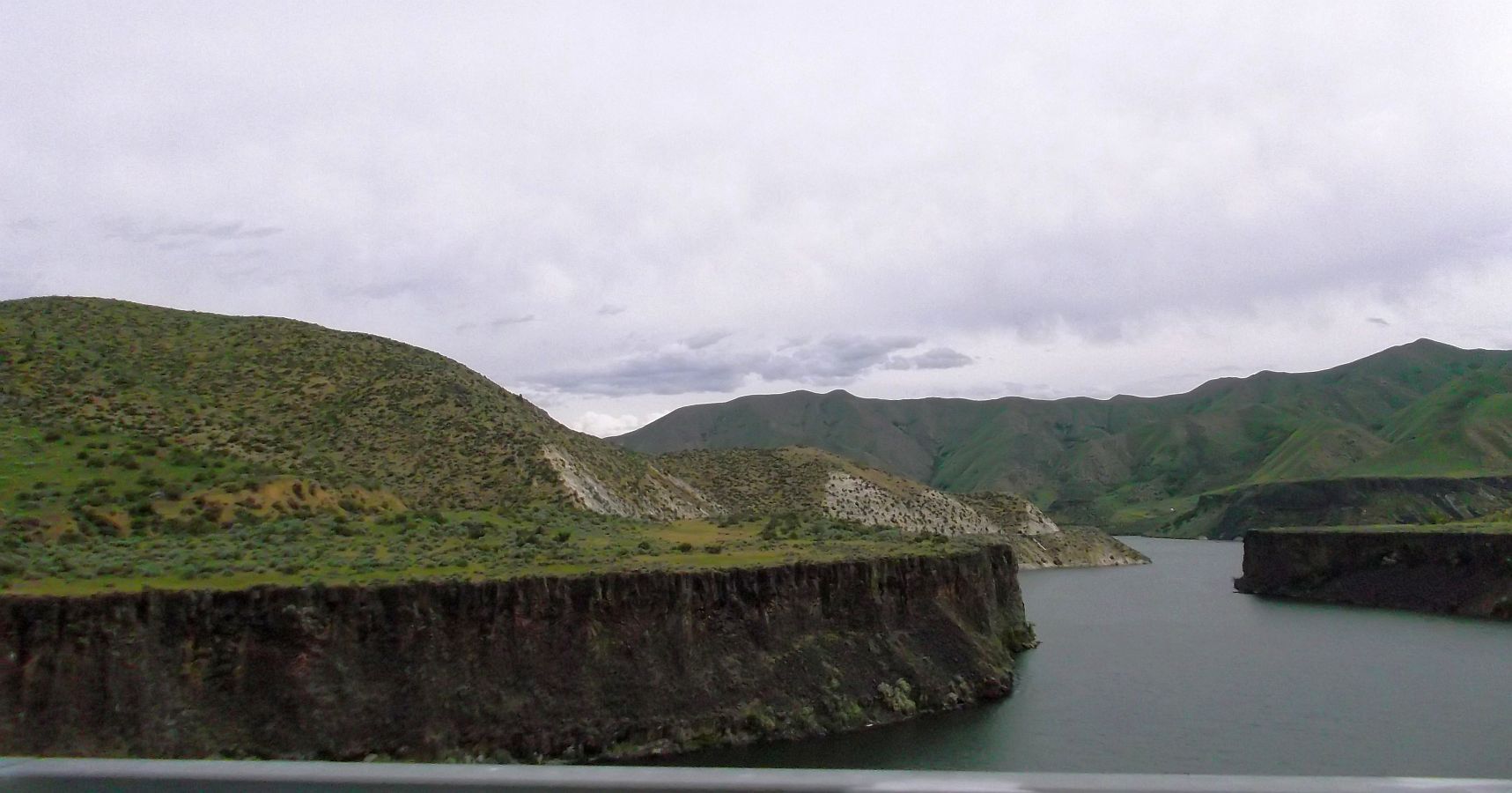 Barbara up close.
Coming up is a fantastic 31 miles, going over the pass and down into Lowman.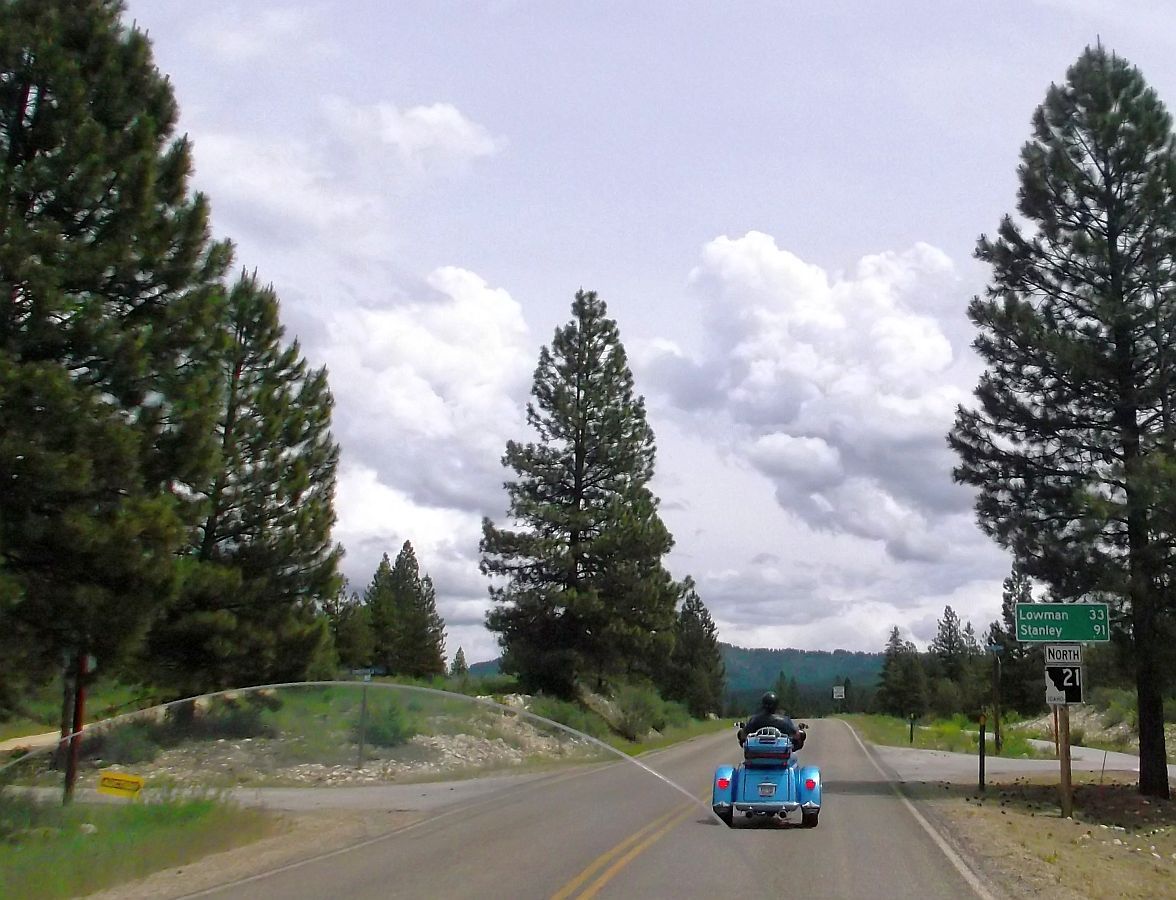 Along the way we swapped places with Barbara for a bit...for Mary to get pics from a different perspective.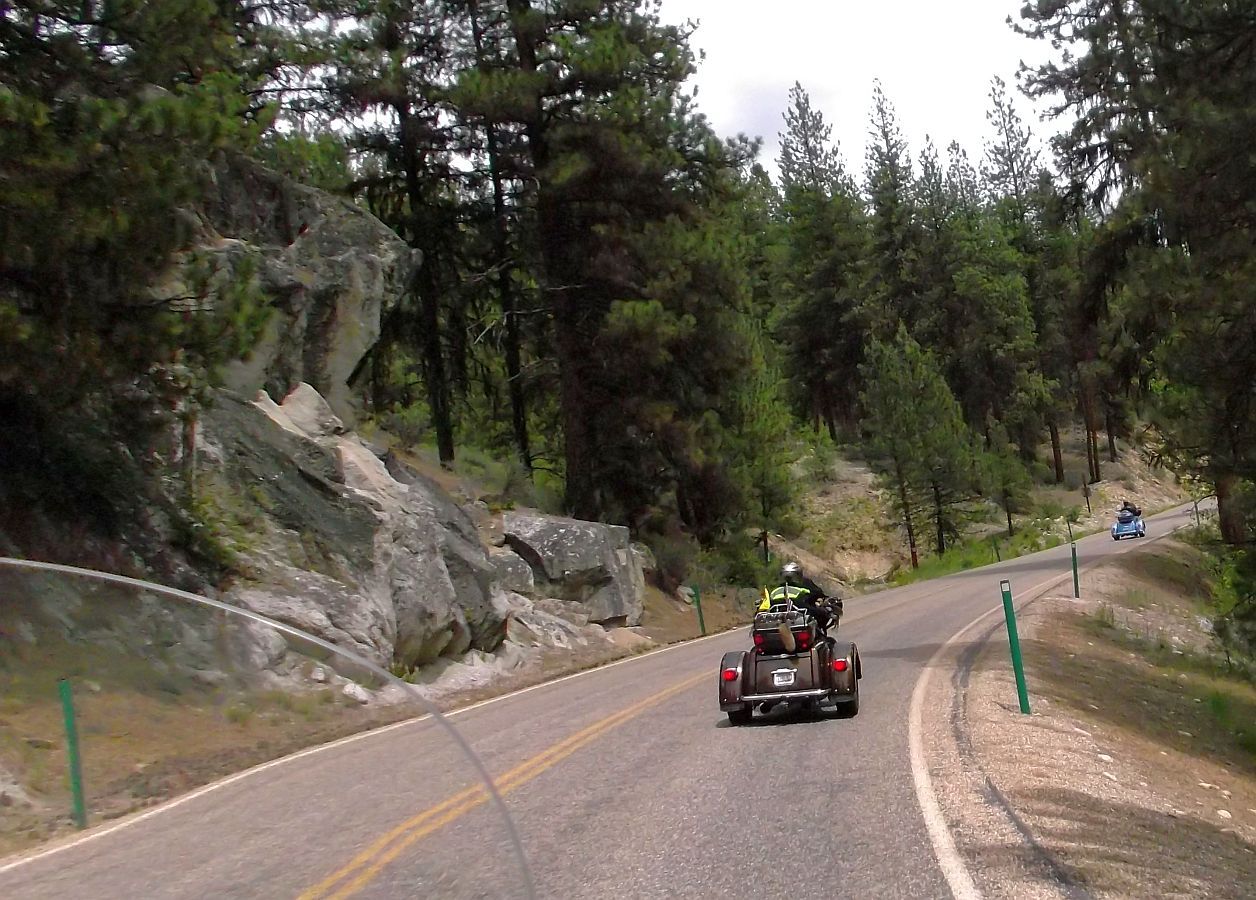 The road just kept getting better...
...and the views nicer.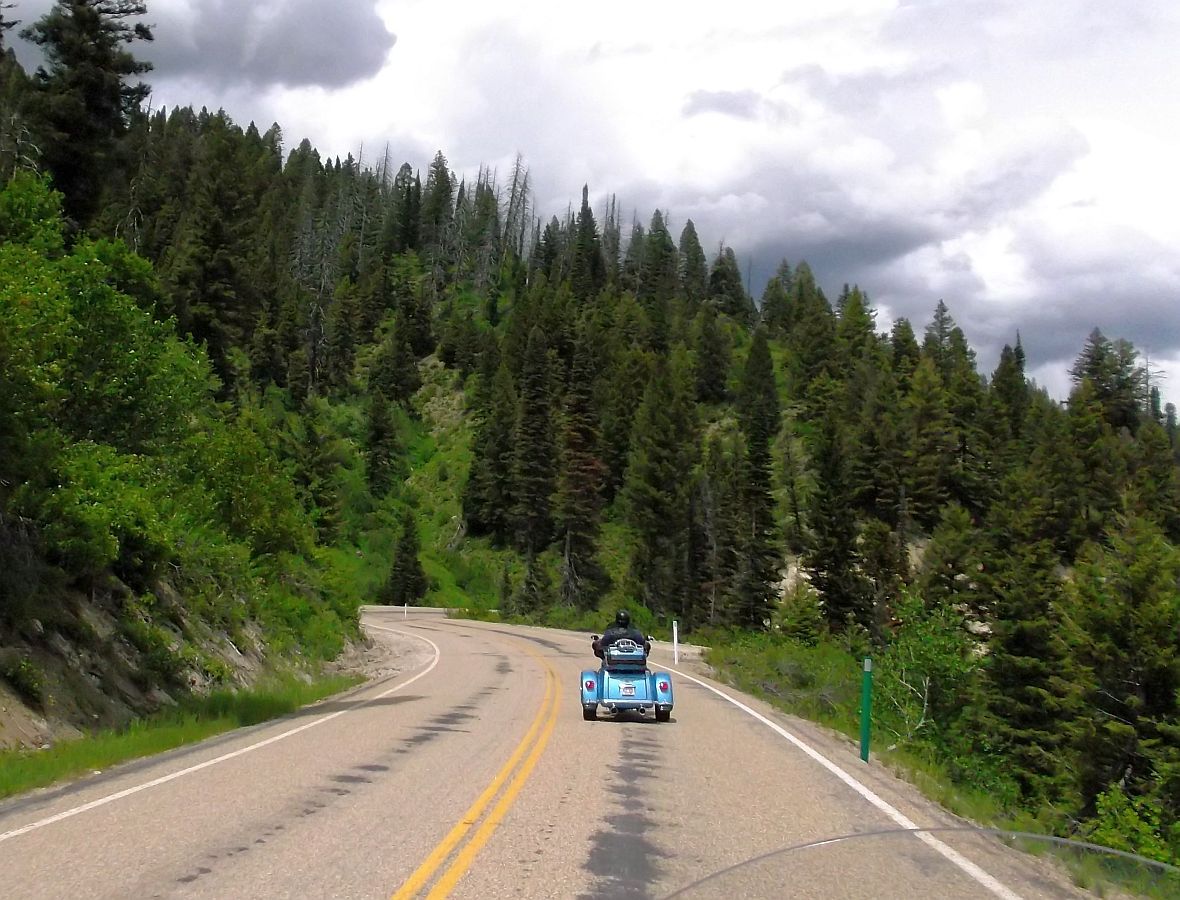 Day 16 continued in next post.