Day 17 continued.
Day 17 continued.
A different perspective, and....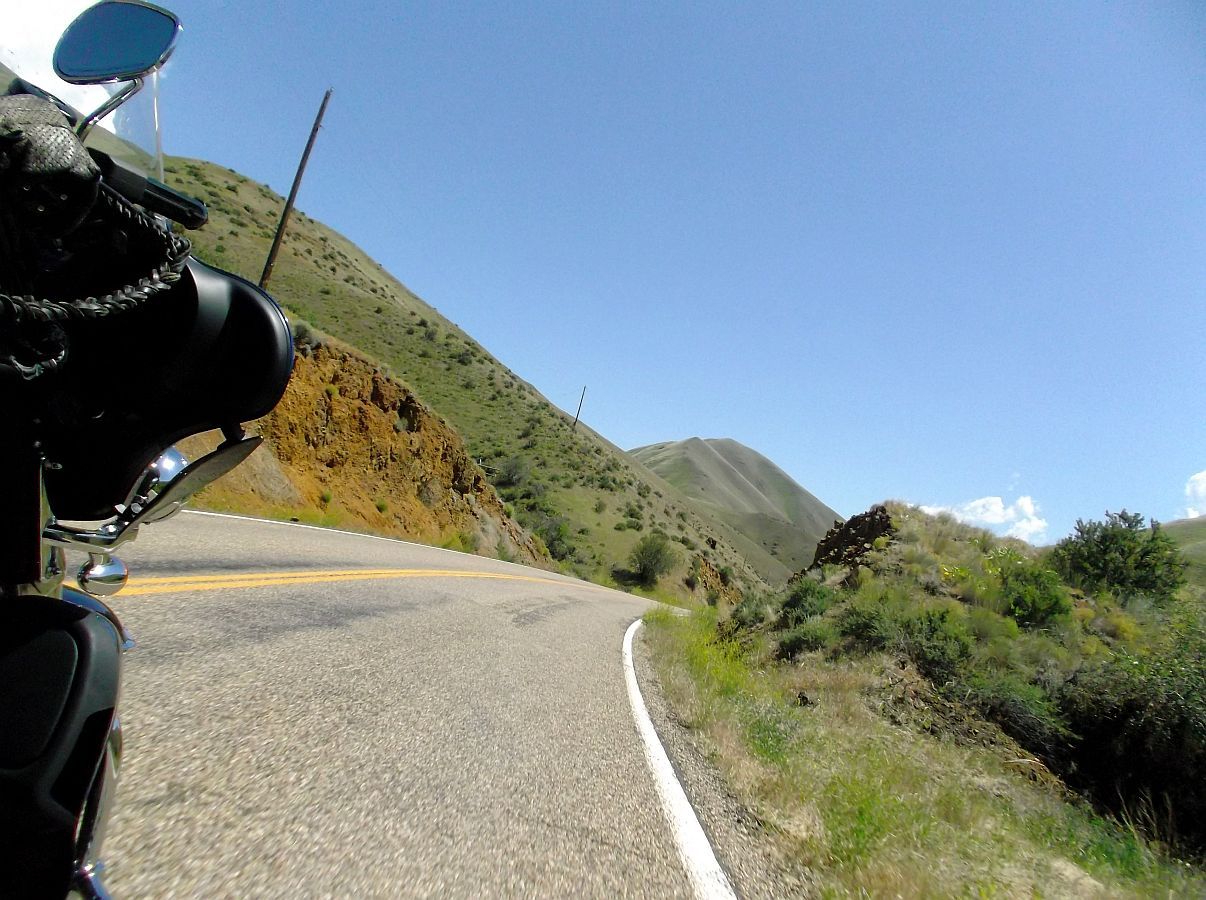 ...around every curve are more curves!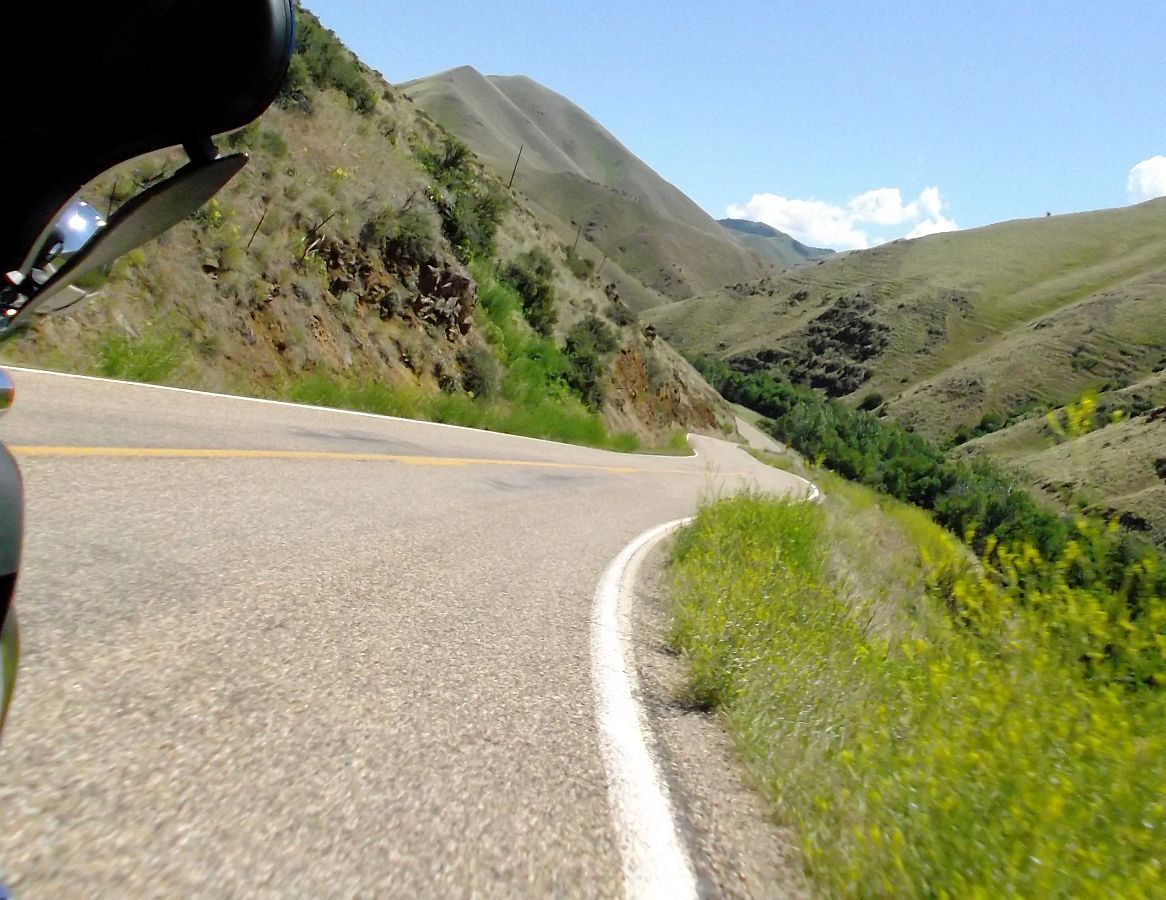 Someone asked...I think it was Fuzzy... does the fringe on the leather grip covers reach far enough back to hit the passenger.
Nope, but sometimes they get a little wild in the air. lol
We are now past Cambridge, headed toward Council. Looks like some rain ahead...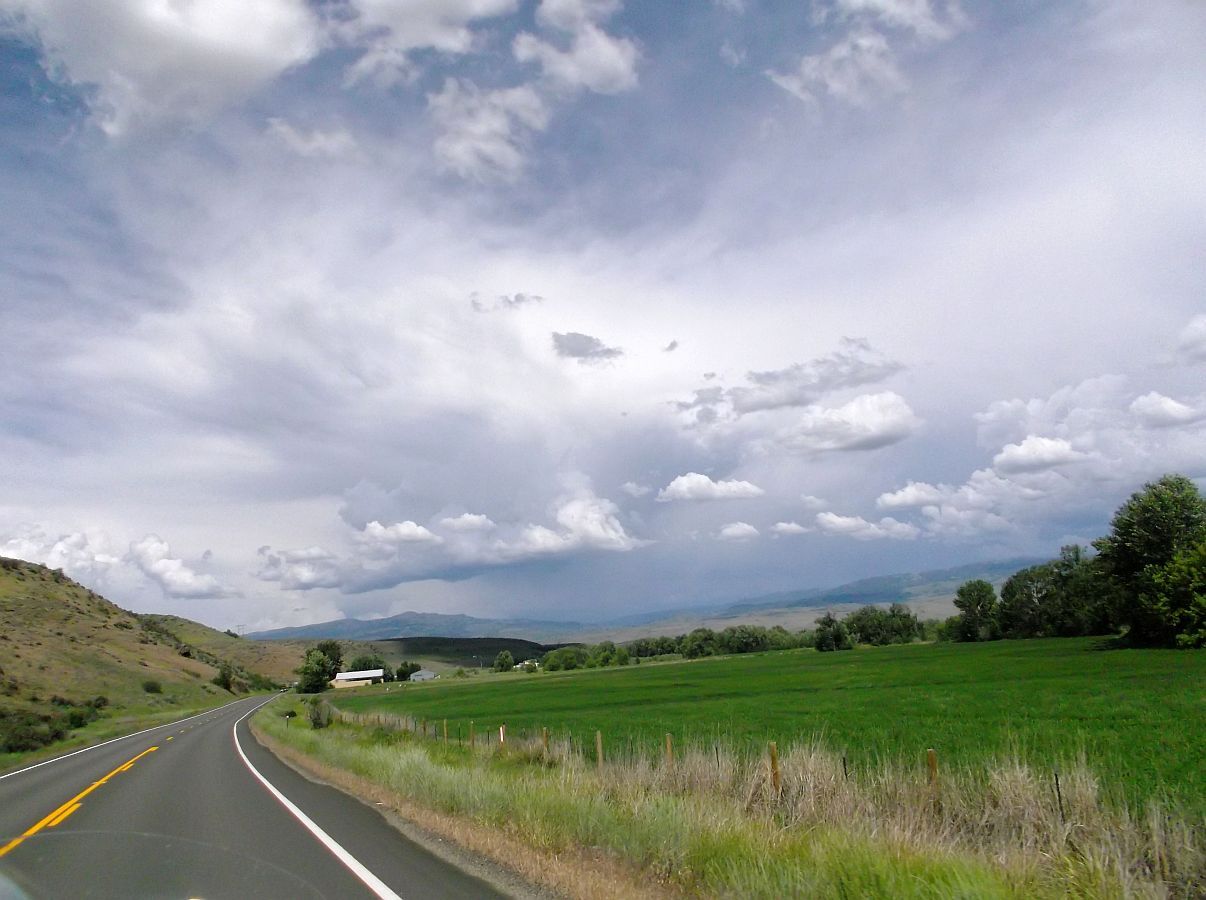 ...Mary is in cloud heaven.
Mary in the mirror, taking a pic of the Chevy!
The Chevy only temporarily distracted Mary....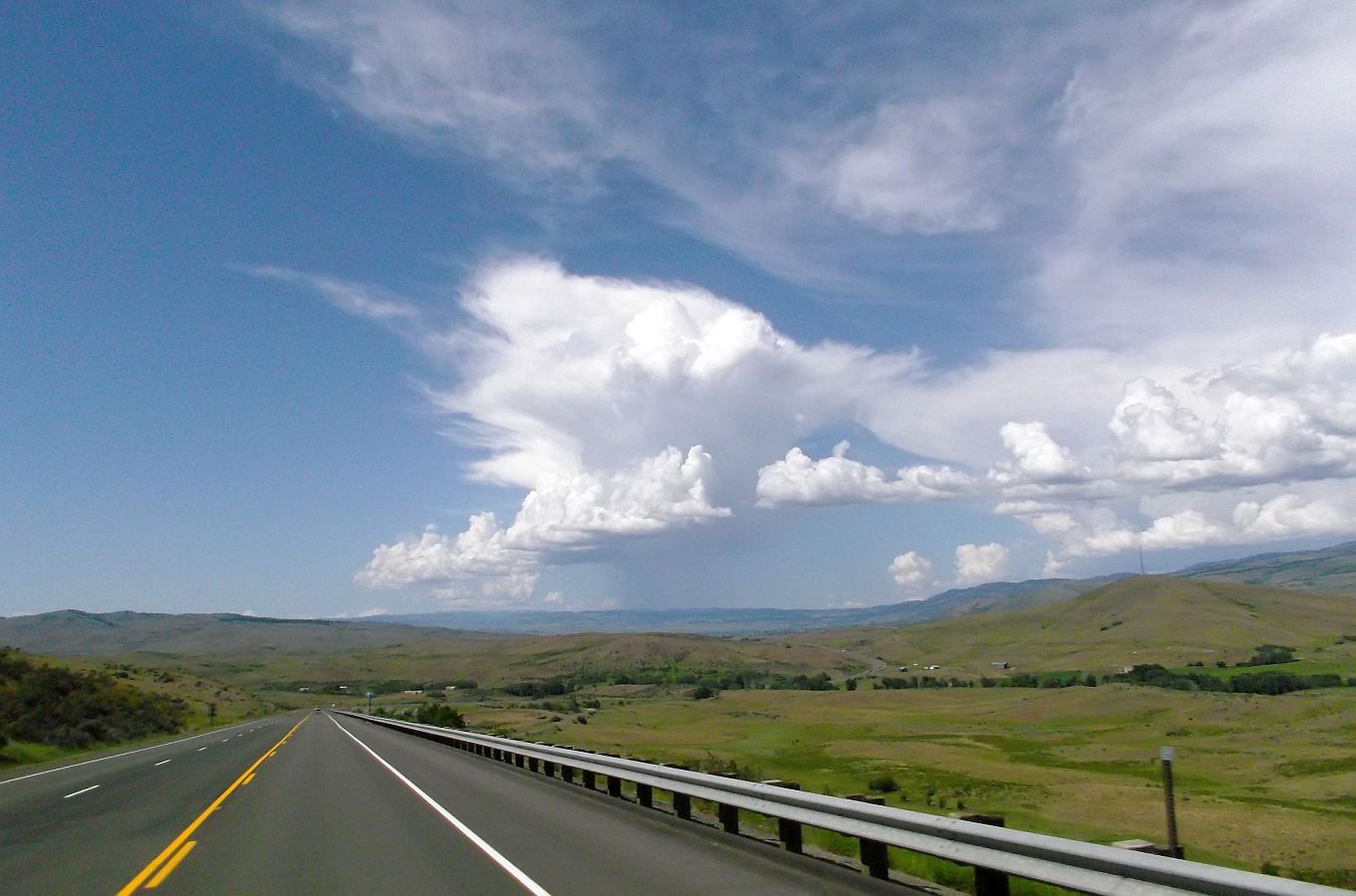 ...from the amazing cloud formations.
Day 17 Continued & concluded in next post.