Day 18 Continued-
Day 18 Continued-
Was a whole different way of traveling back then!
This is one of my favorite roads...not only is it headed toward our son and grand-daughter, not only is it amazingly scenic, it has hundreds and hundreds (a thousand?) of curves!
Headed up the hill to Lolo Pass....
....we've left the river behind, but there are still lots of curves!
btw, I am totally in my lane here...at least the TG is, but Mary is stretched way out, methinks into the other lane with the camera. lol
At the top we cross into Montana.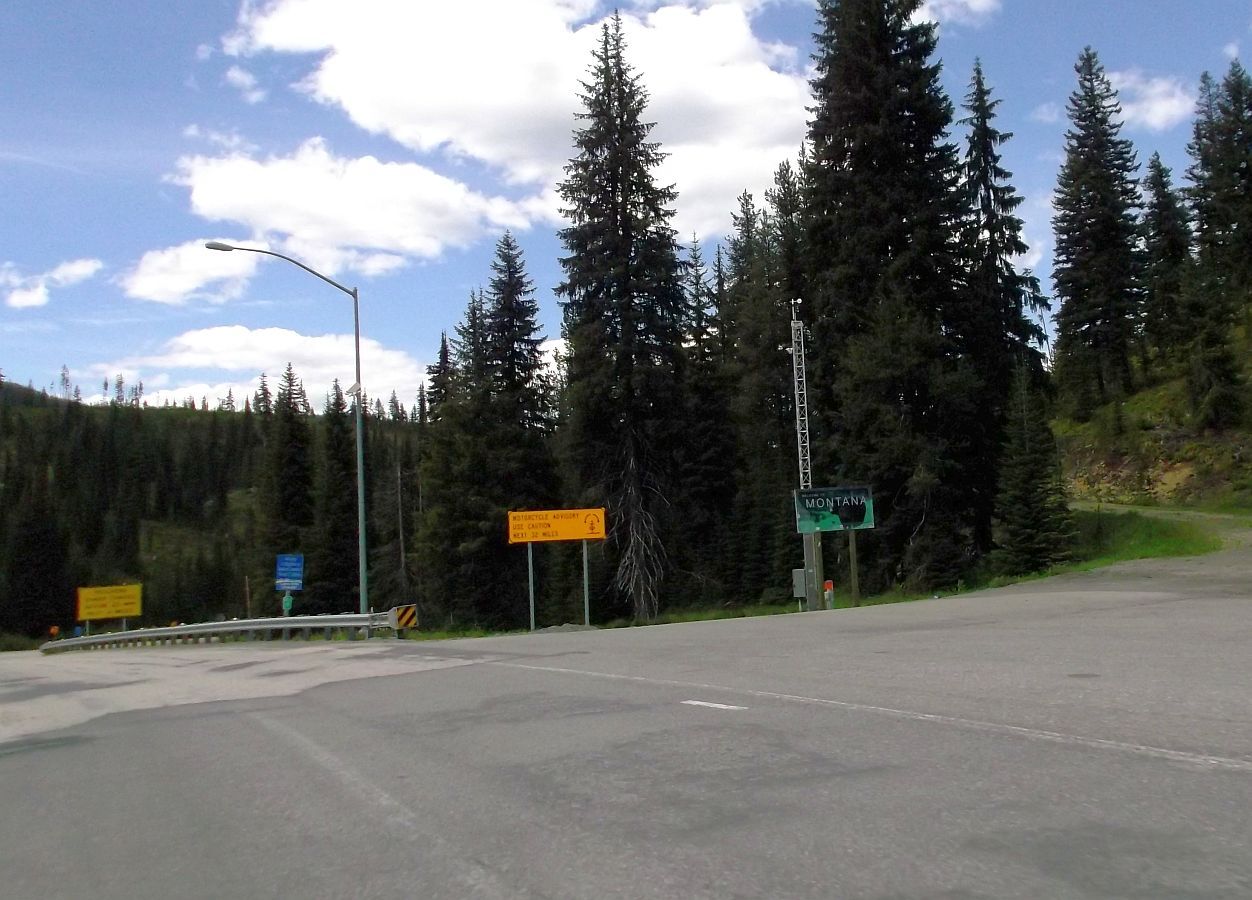 Going down from Lolo pass (on 2 wheels or 3) into Missoula is the only road I have ever traveled where the speed limit is faster in some places than I am comfortable traveling!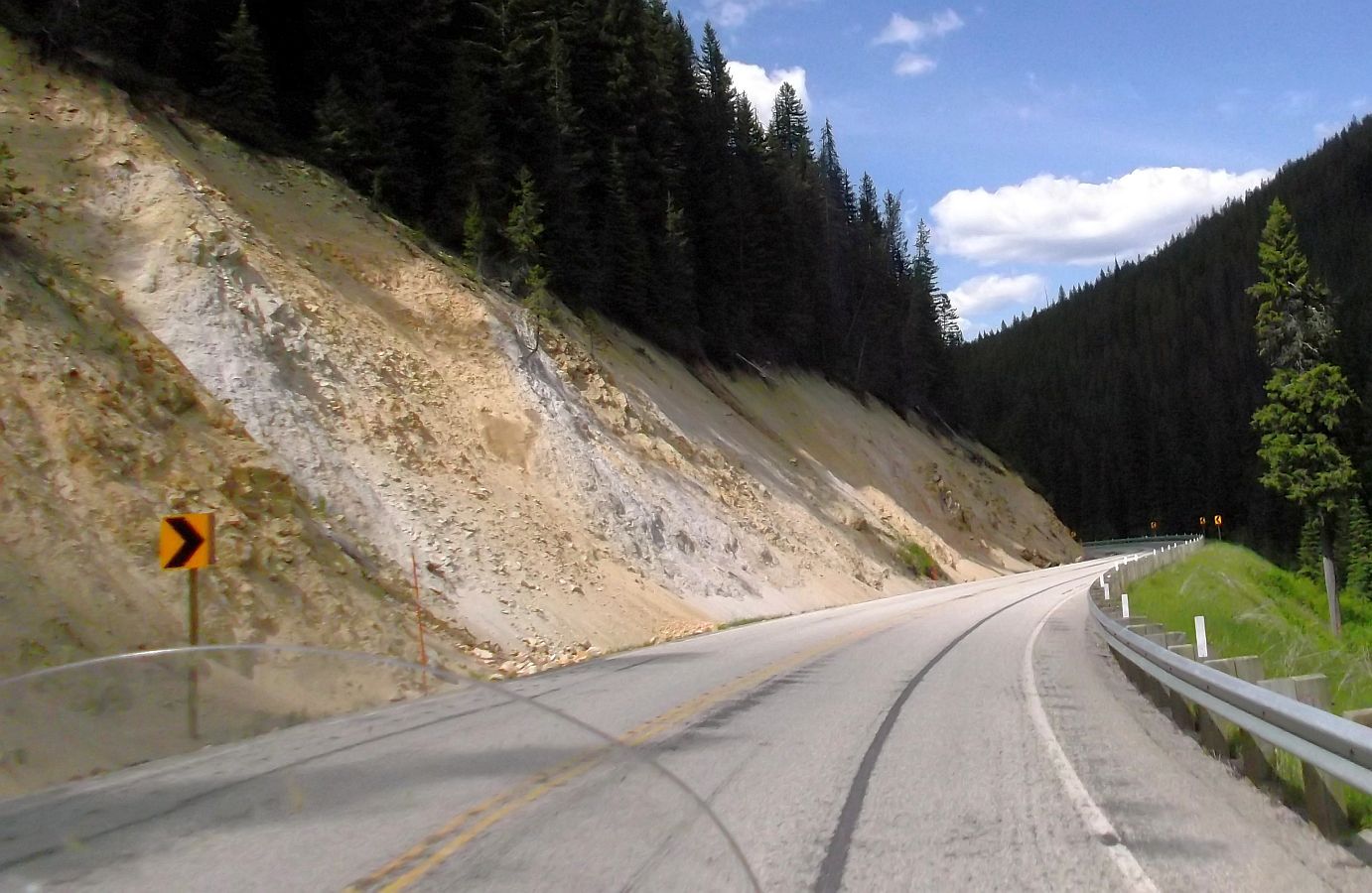 I know there are some places in Georgia where some corners are marked with a MPH sign that is pretty much at the max...but this road has a speed limit of 70 mph.
You've probably gathered by now, I like to accelerate hard thru the curves, and take them faster than most (and invariably that is faster than the posted limit)....but there are a good many curves on this road out of Lolo pass that I am not comfortable going even the 70 mph speed limit.
No mistaking, it is a fun road, but I ride within mine and the bikes limits!
Down in the basin now, getting close to Missoula, still snow on some mountains.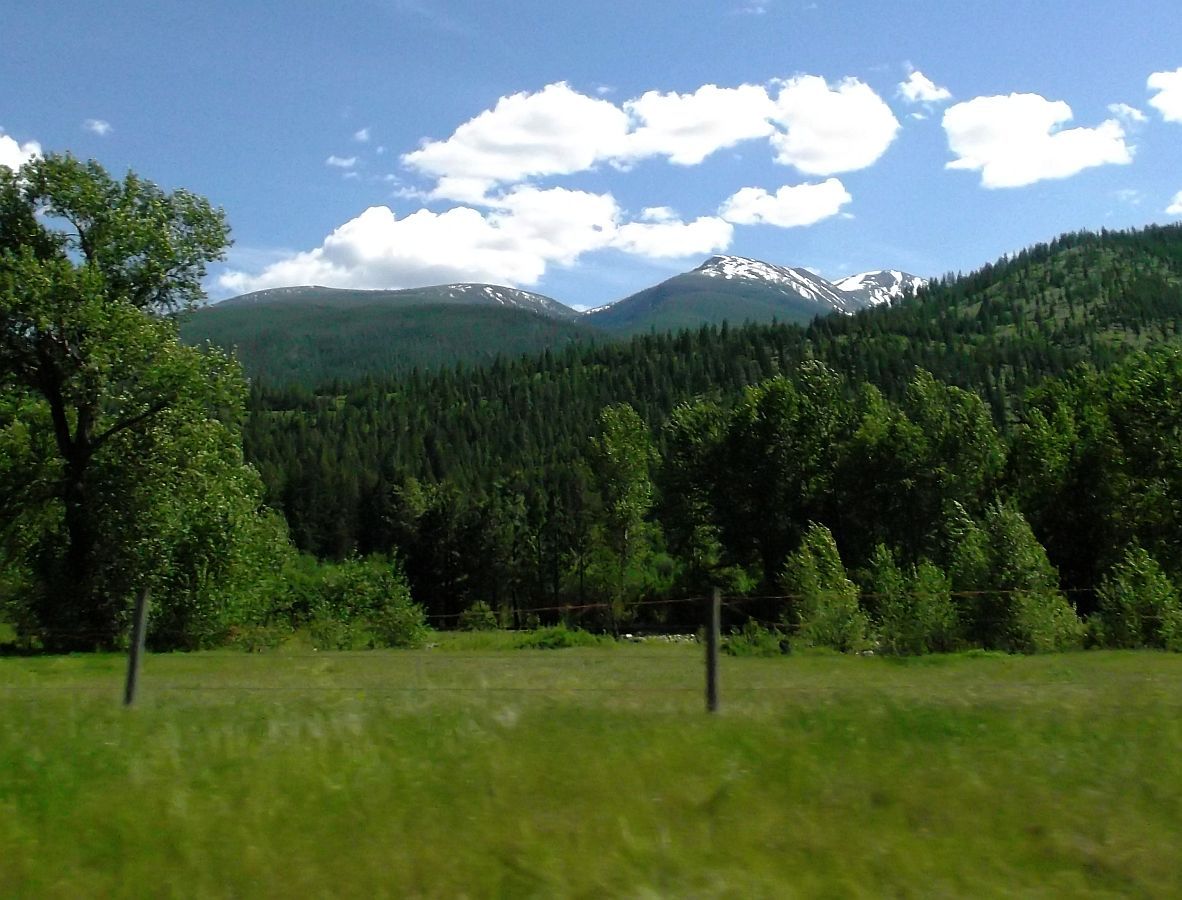 In Missoula now. Howard Johnson's is where we stay in Missoula. Lydia likes it there, the pool, and it's sorta become our spot.
She is out of town right now, so we won't be seeing her until we pass back thru in a couple of weeks...
...but we spend some time visiting with Craig, catching up, and doing some website brain-storming.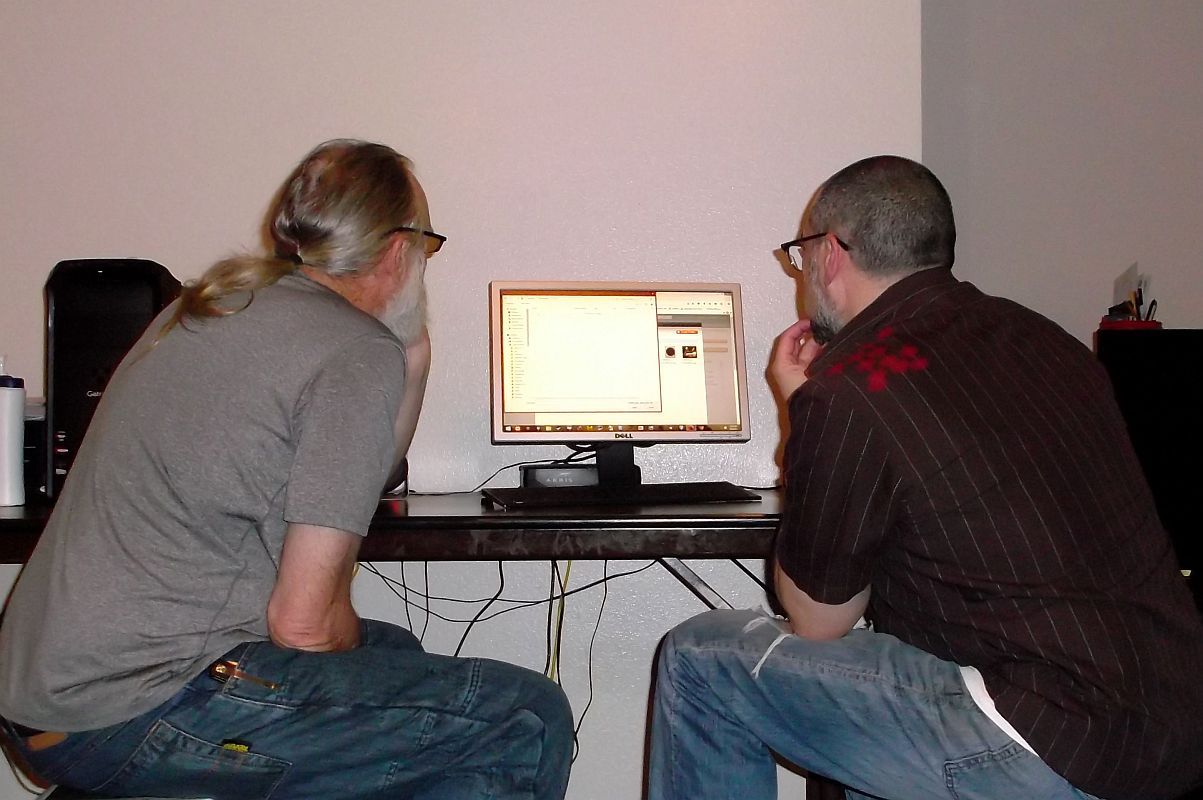 Day 18 of our travels concluded.
Day 19 coming soon!