Day 18 continued.
Day 18 continued.
I have been looking forward to the 13 since we left home. It does not disappoint. It is one S curve after another, with some tight twistys thrown in. Can't see it too well in this pic, but a 90 turn, well banked and downhill is coming up.
Here's a view from the side of the road (no guardrails) of the valley down below...with a river and a road.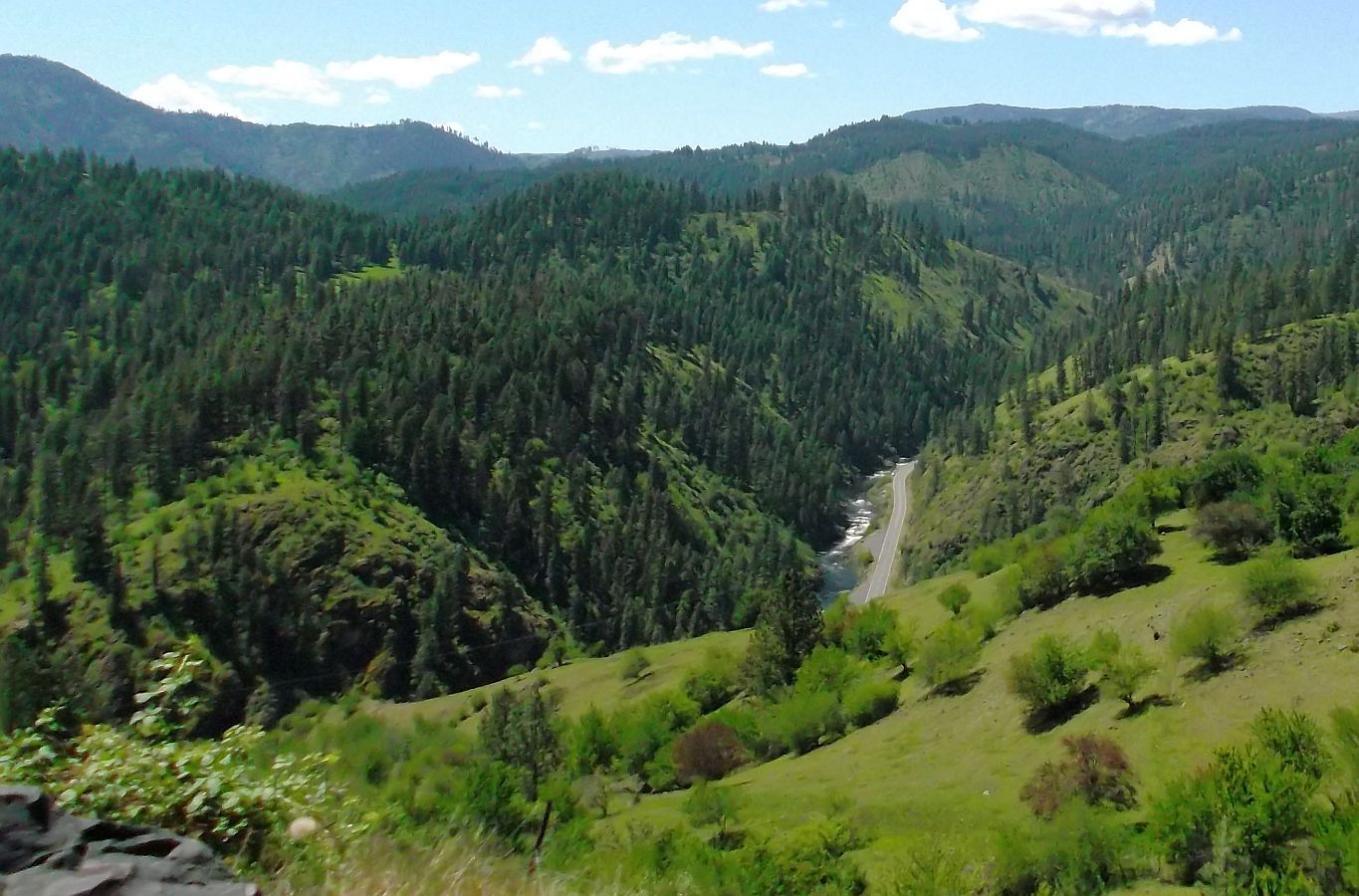 The 13 in Idaho, between Grangeville & Kooskia, a blast to ride if you like the curves!
We're in the middle of a Double S, with Mary reaching out for a better view.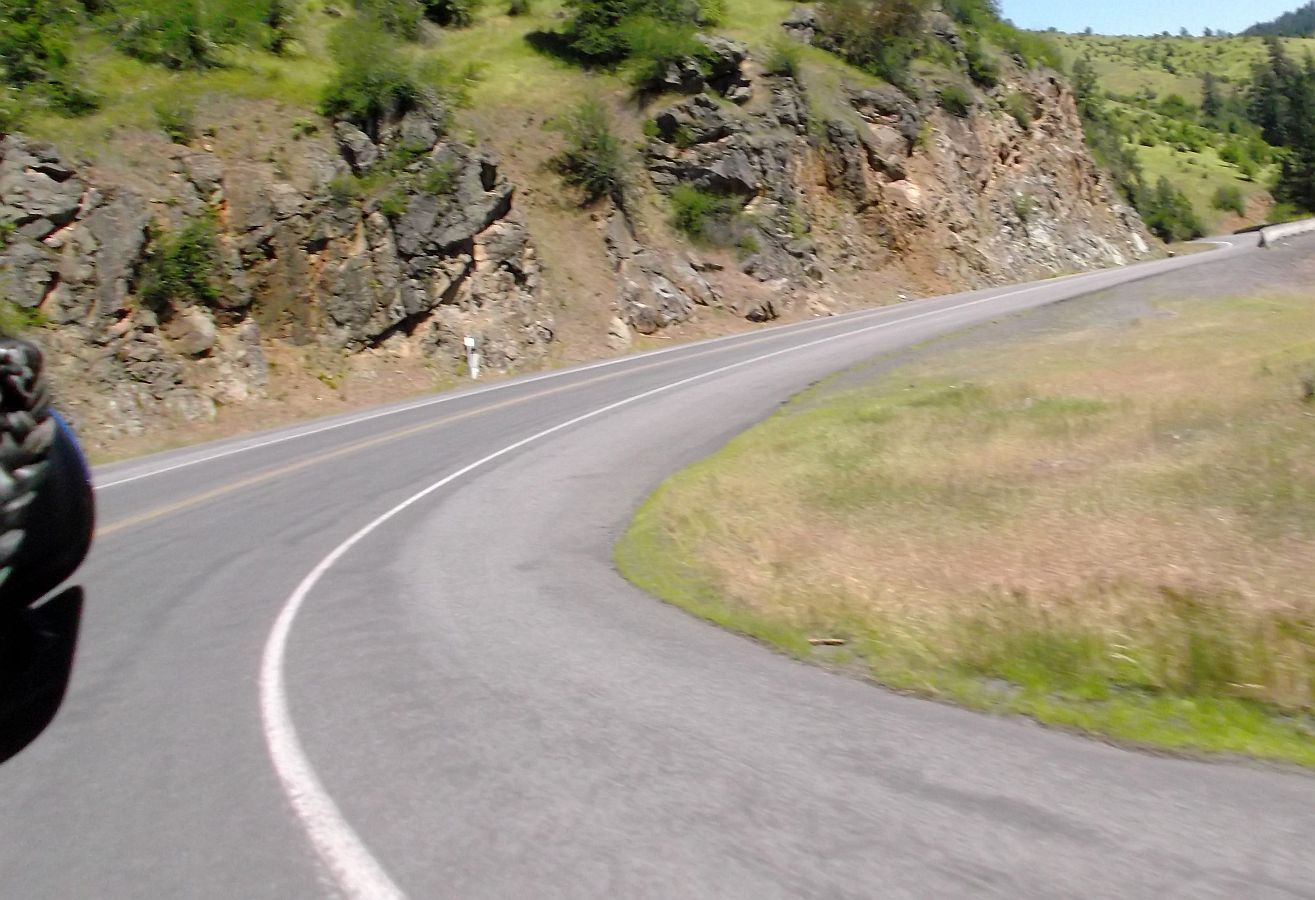 Toward the end of the 13 it gets more picturesque...
...and the road a bit more civilized as we approach Kooskia.
The end of the 13, as we get ready to turn toward Missoula MT. on the 12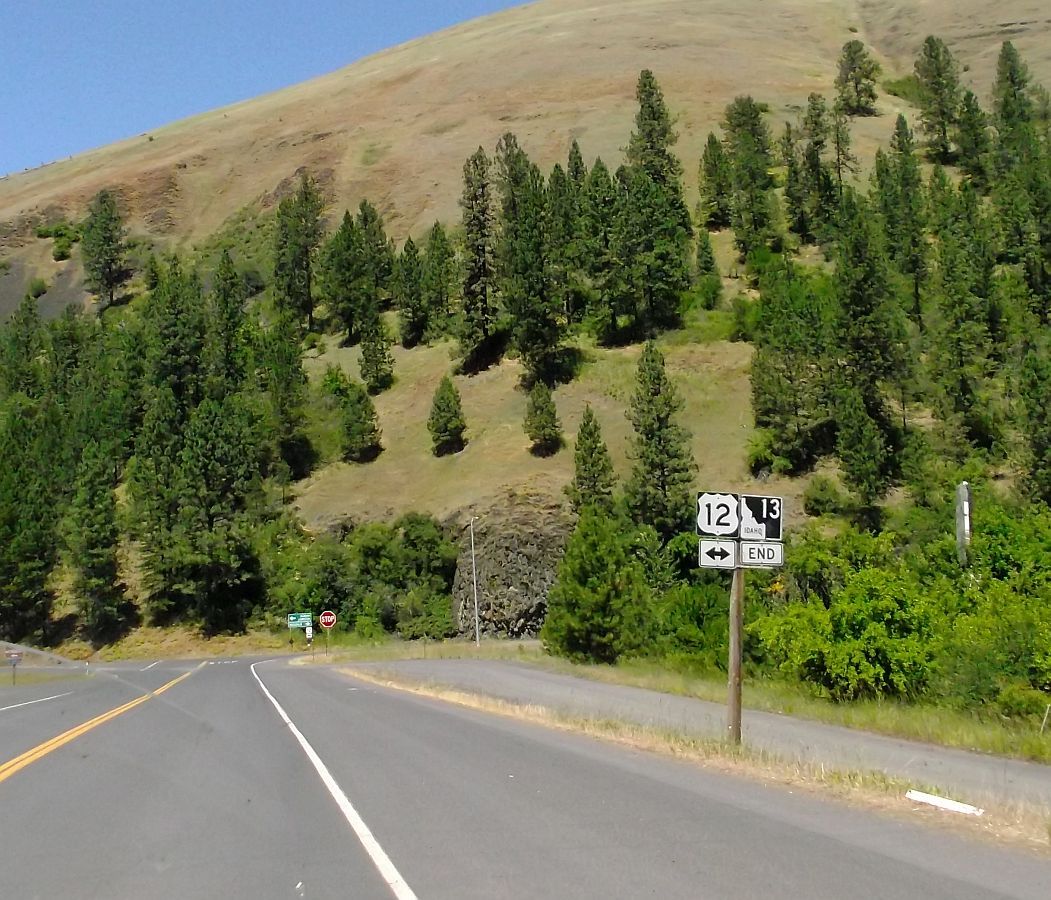 The 12 is mostly flat, very scenic, and 99 miles of curve after curve. The first few miles are relatively mild curve-wise, and Mary get some great pics.
It is beautiful country!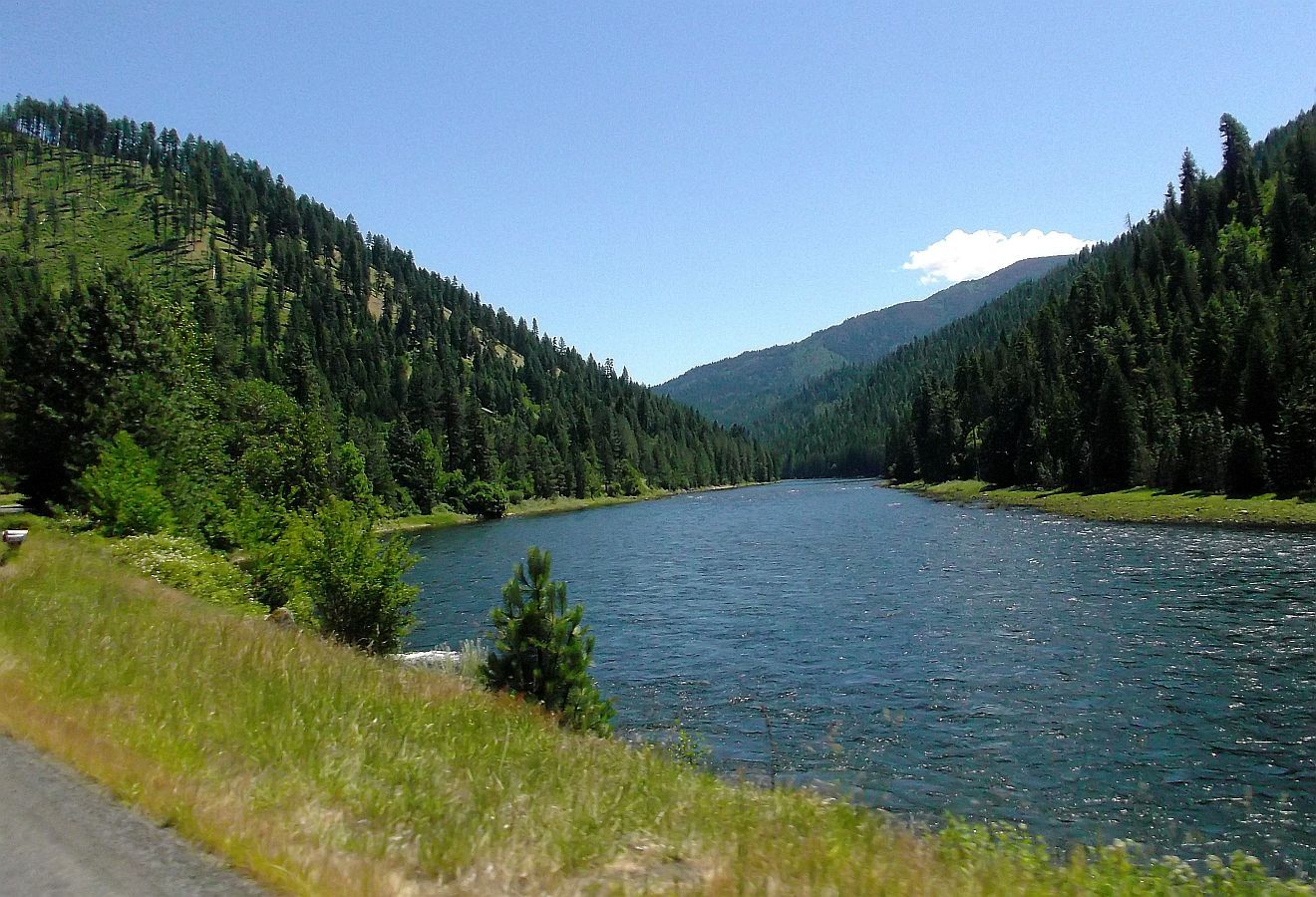 Day 18 will be continued and concluded in a couple of days.