Day 6
Day 6-
Leaving out of Salina KS for Denver CO.
A look back...we got a bit of a light rain as we were leaving.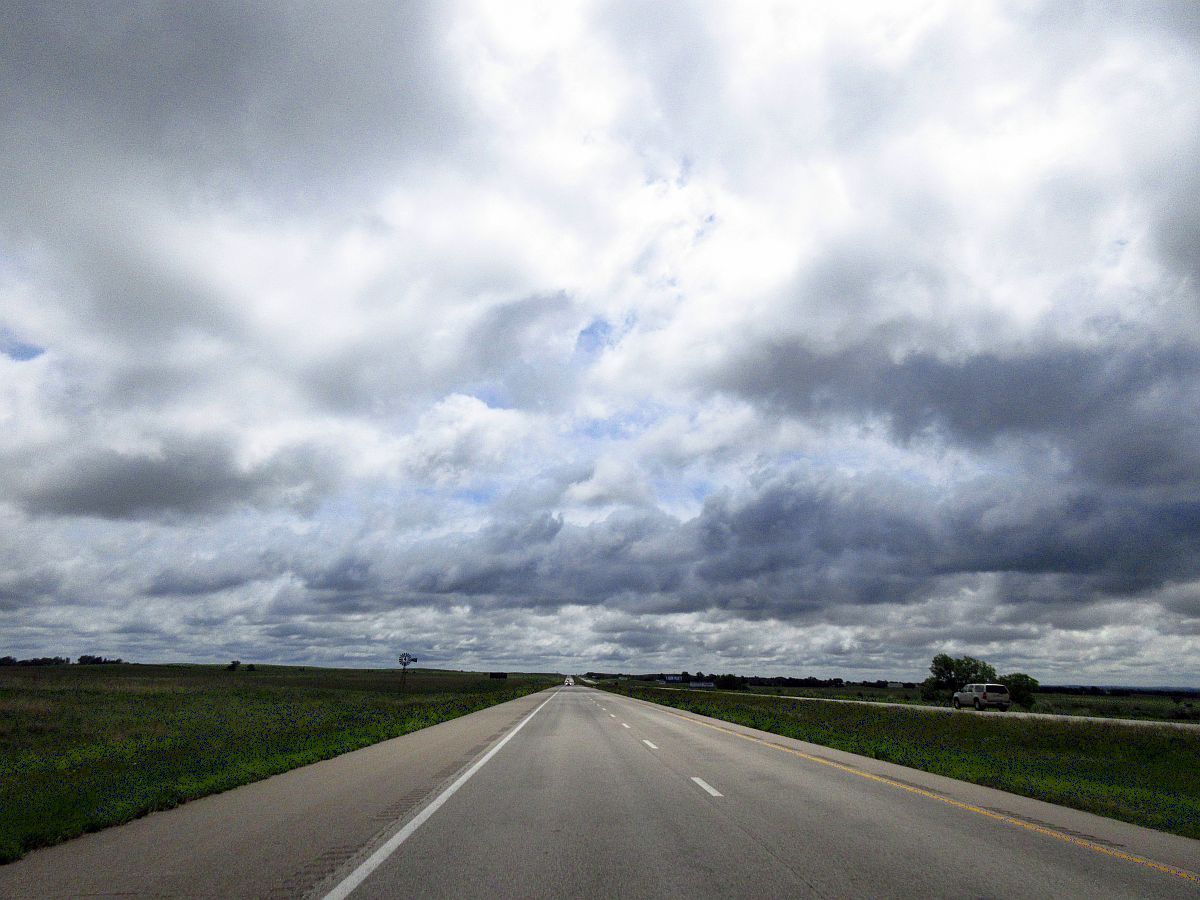 But it cleared up nicely and was in the mid-70's.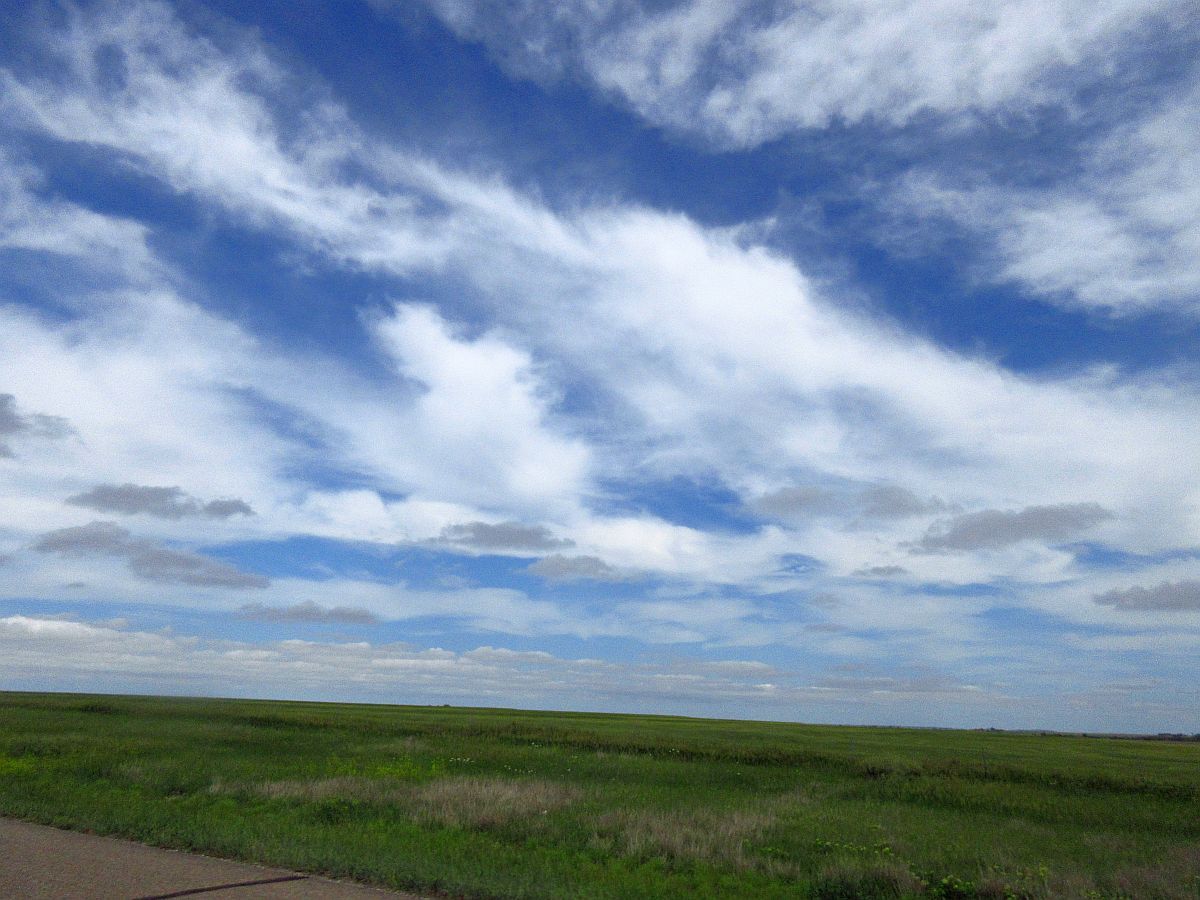 Somewhere along the 70 there was a mile long back up...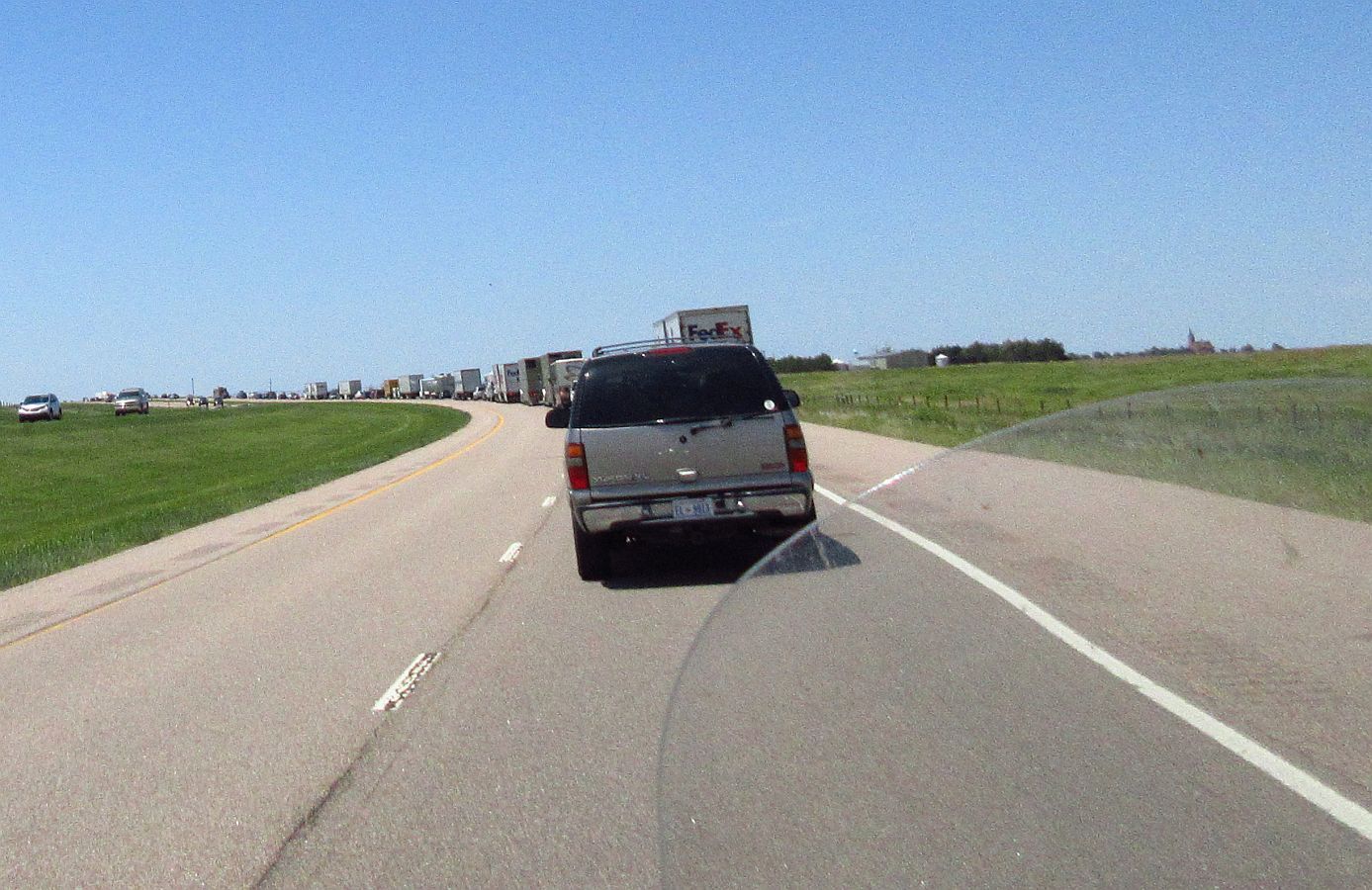 ...It was stop and go for about 30 minutes, until we got passed the 18-wheeler that had crossed the median and was facing oncoming traffic.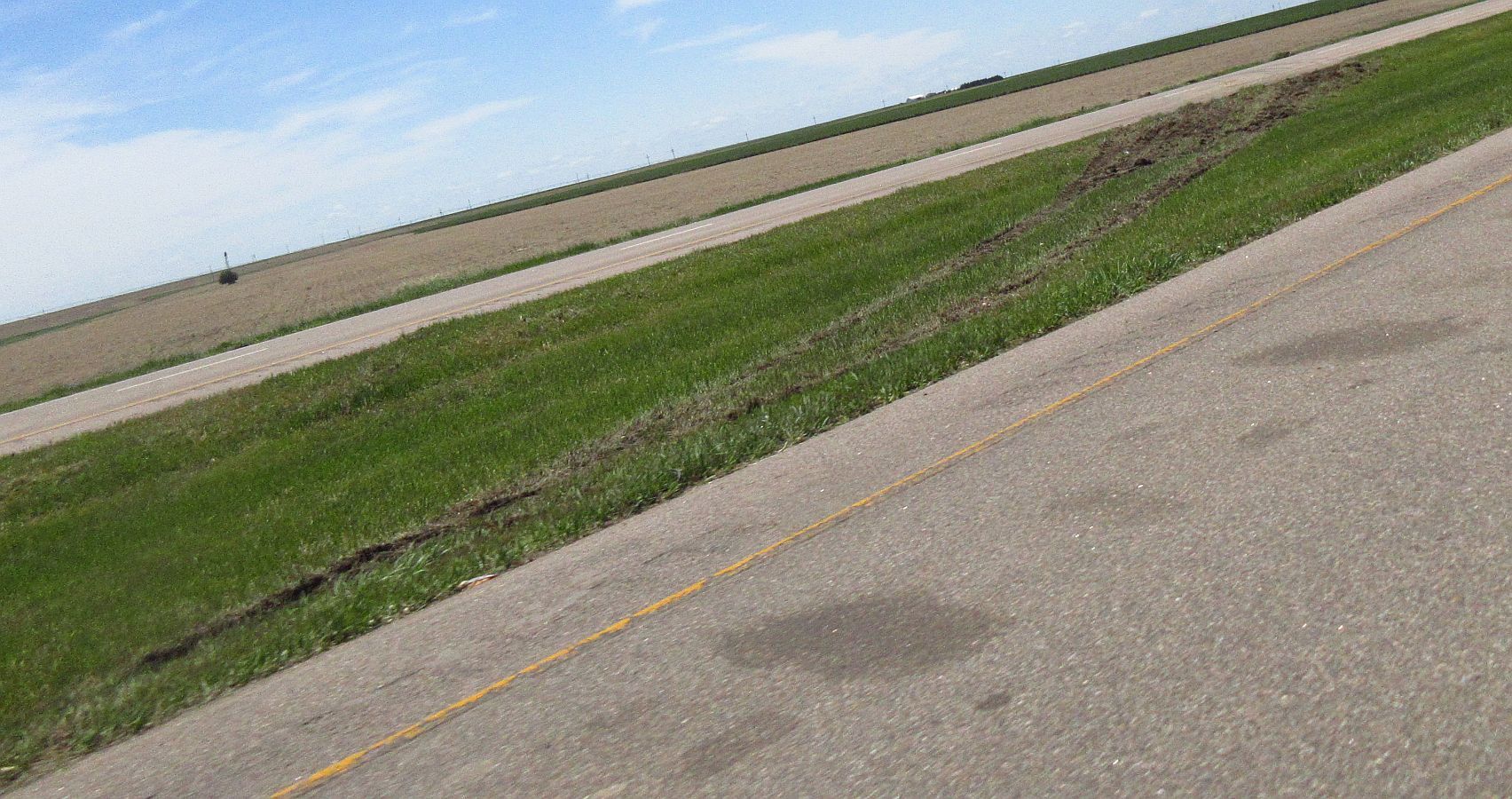 Back cruising at 80 mph. The speed limit is 75, most of the traffic was going 85, I chose 80 due to a Strong headwind...even so, we still only averaged 26 mpg.
Entering Colorado...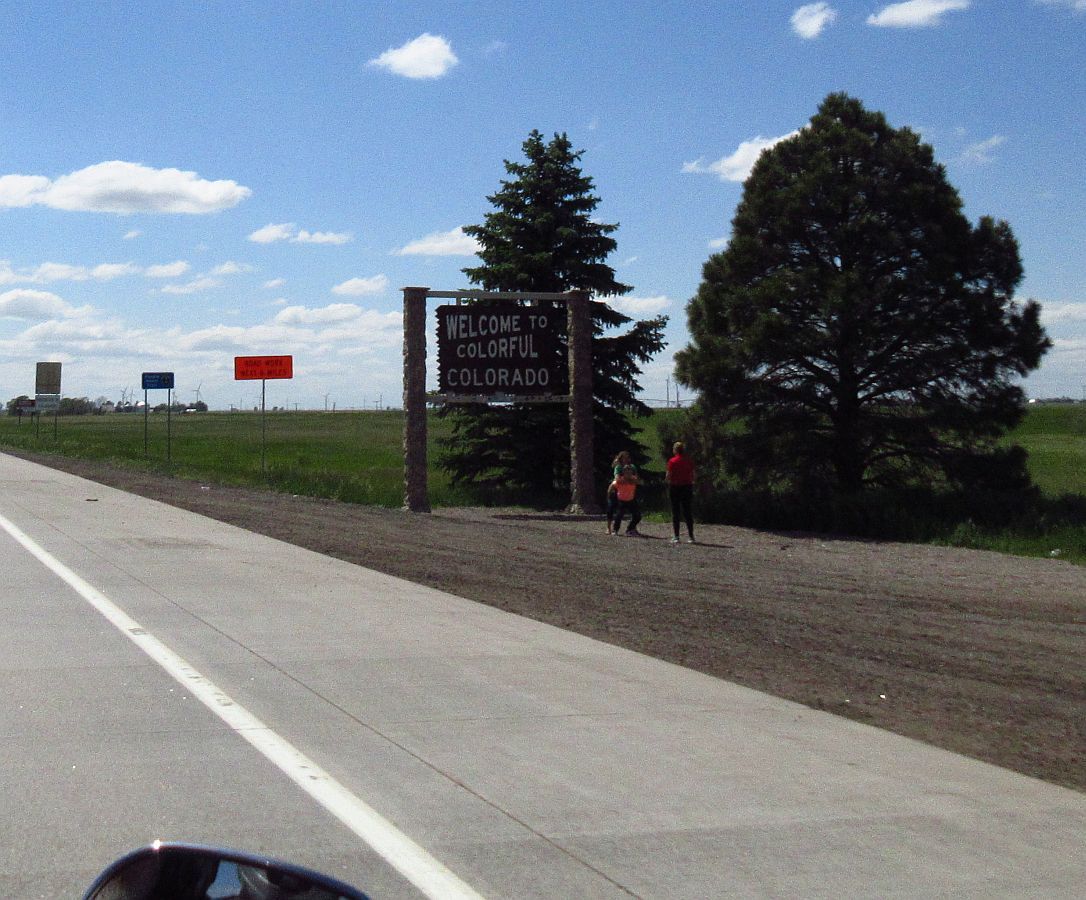 ...it was still a lot of straight road...
...with a curve now and then.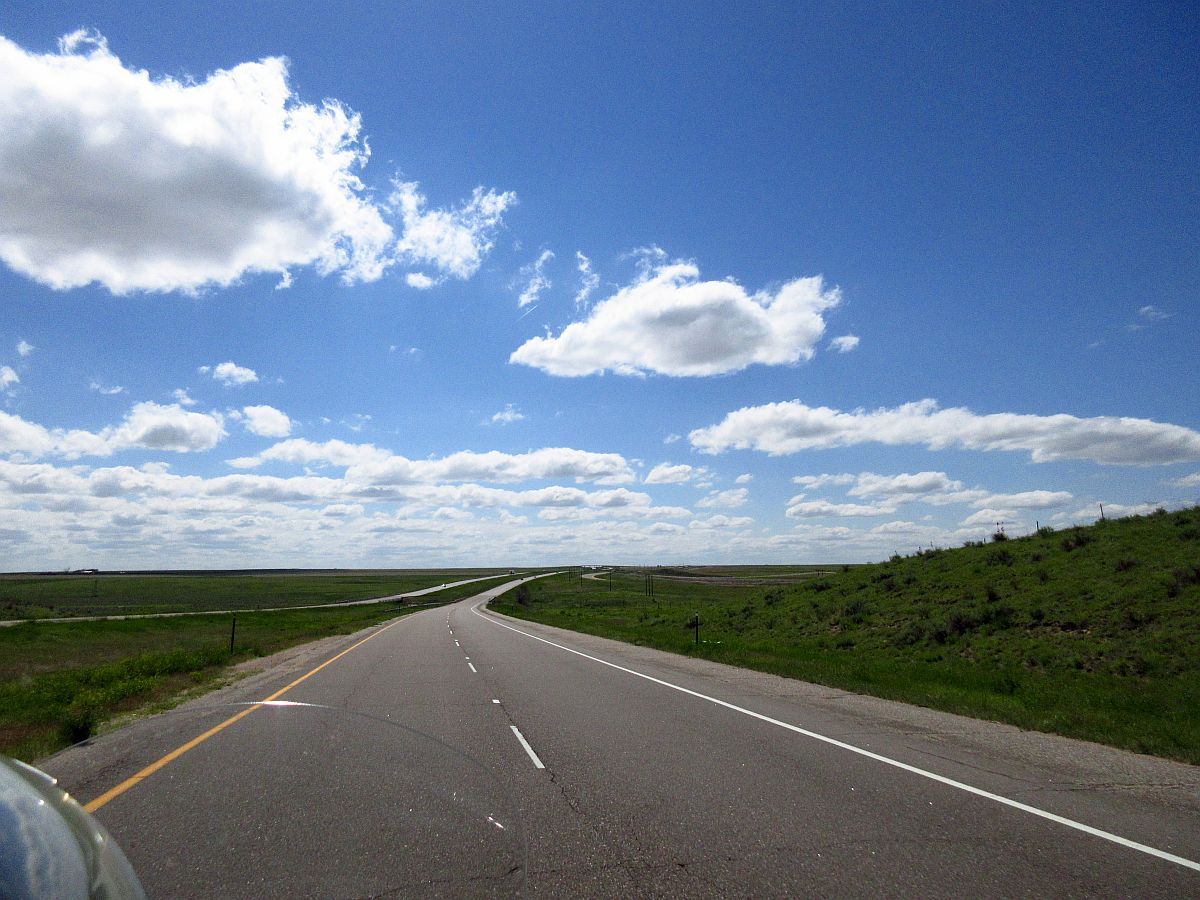 Taking a look behind us.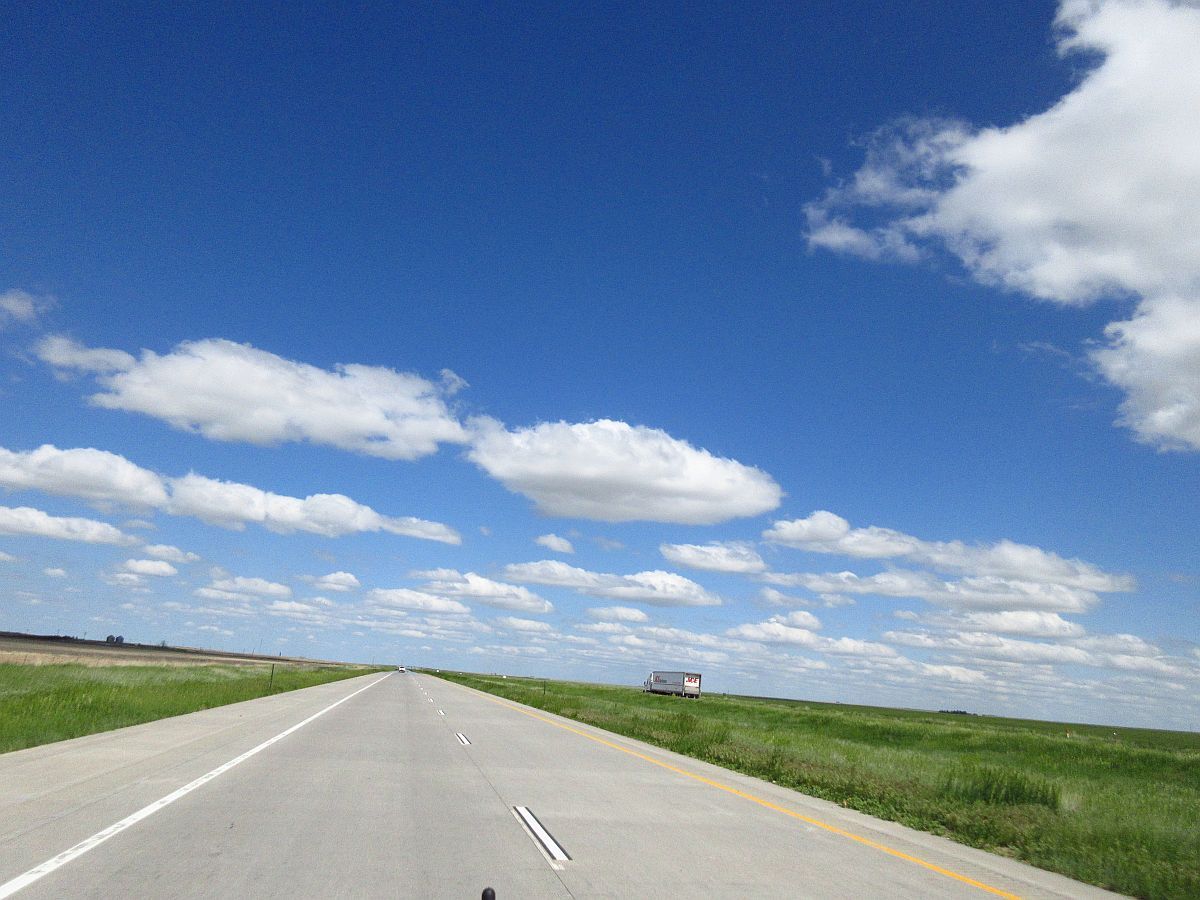 Leaving out of our last gas stop before Denver....looks like we're headed for rain.
More in next post.