Day 14-
Day 14-
Today we're headed for Meridian, Idaho. About a 400 mile ride to Marys' mom's house.
Leaving out of the motel in Ely, NV, it's 139 miles to the next gas station in Wells, NV.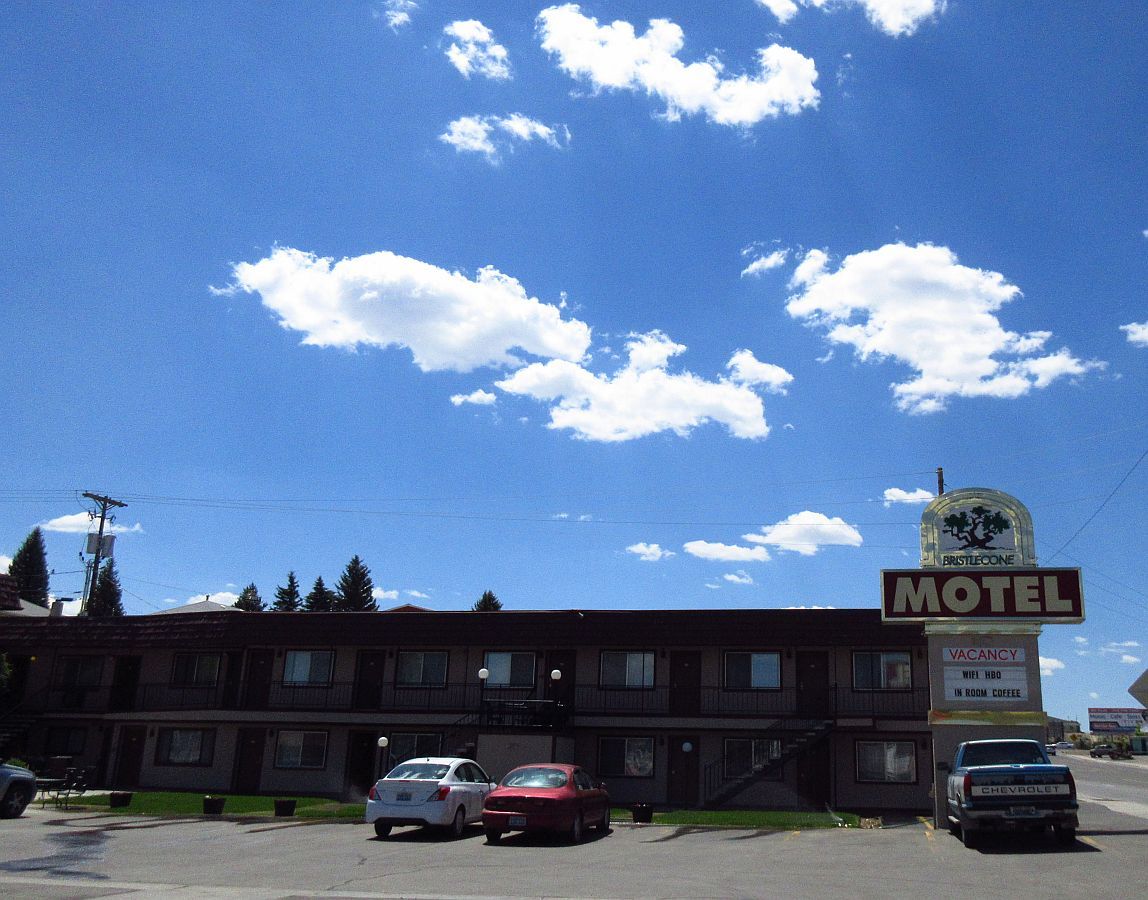 15 miles into the ride it is all straight road, in front of us...
...and behind us.
Yep, we're in the shade of some clouds, with snow covered mountains straight ahead & to the side of us...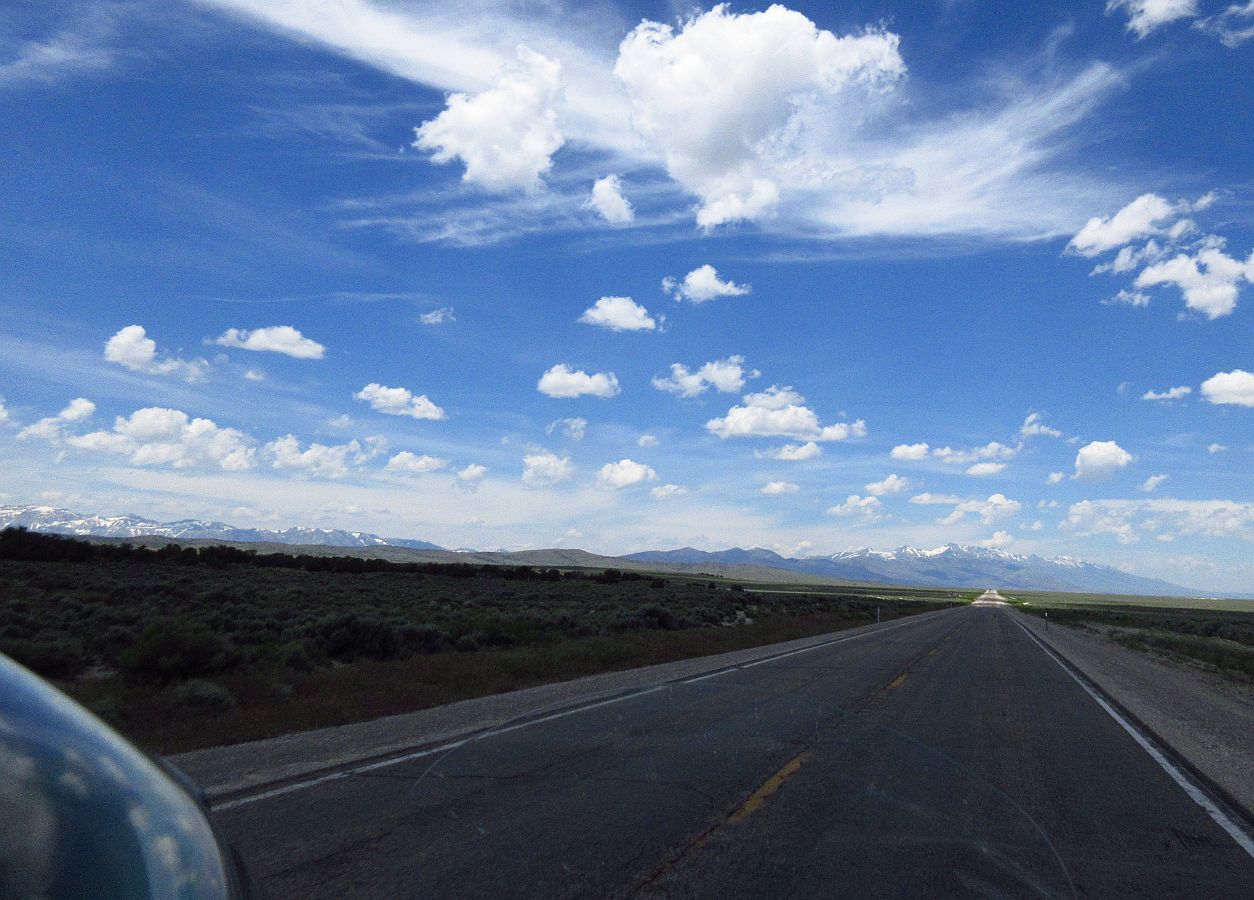 ...we've never ridden this part of Nevada before. It is all around 5000 feet elevation, and we have mountains on either side with snow on them in June...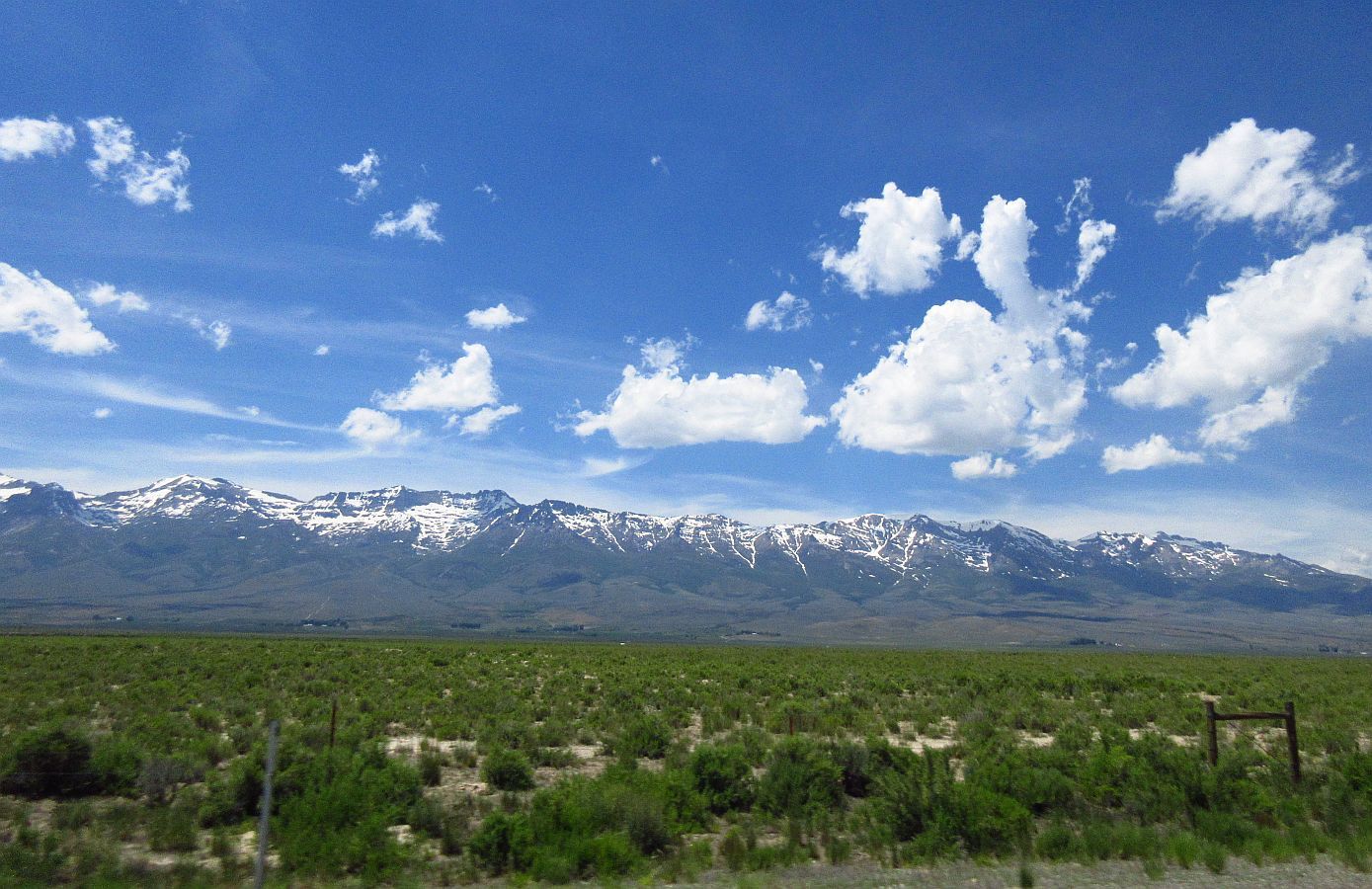 ...being as our only experiences in Nevada has been the Vegas area, the roads to Death Valley & the Mojave Desert, we are pleasantly surprised with the ambient temps of the mid 80's and seeing so much snow!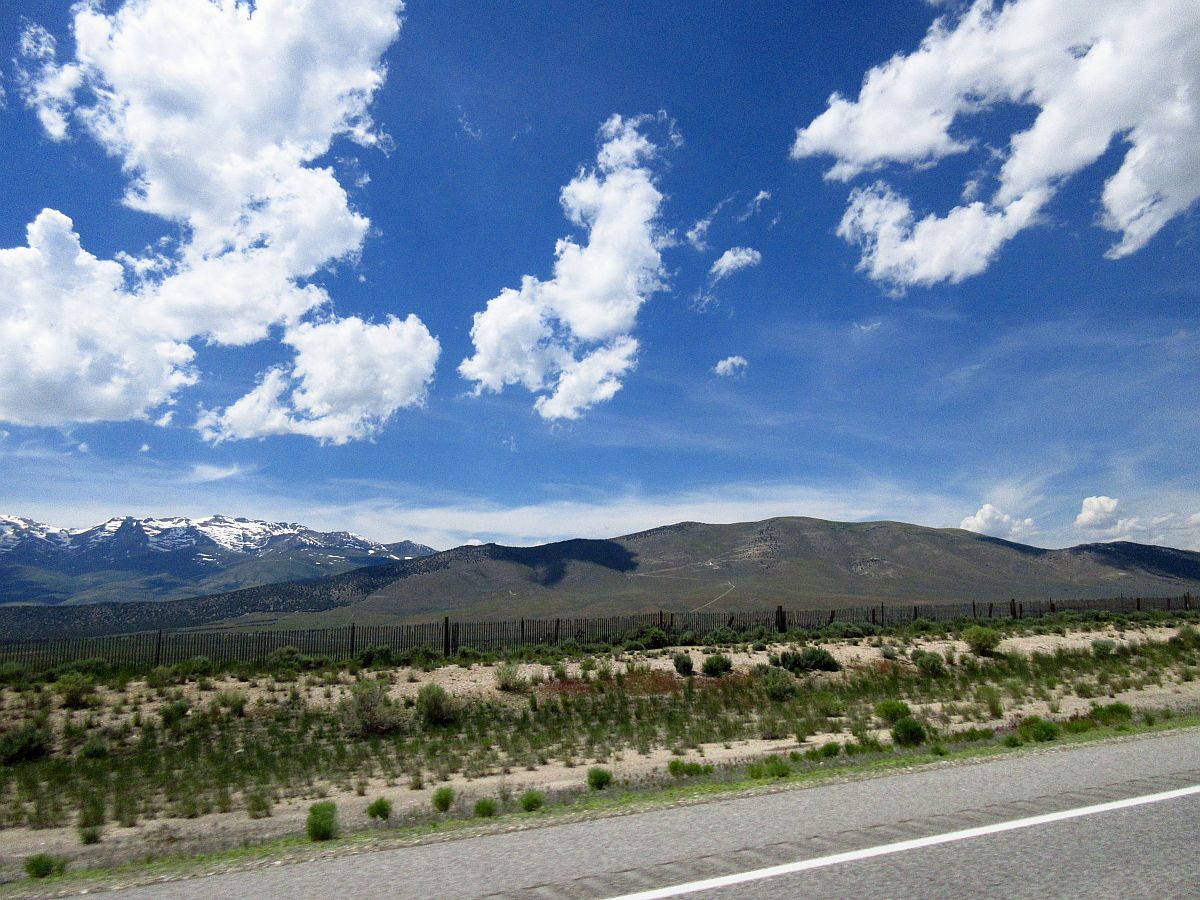 Less than two hours later and we are in Wells at our first gas stop.
Back on the road it is more straight flat road, as far as we can see, behind us....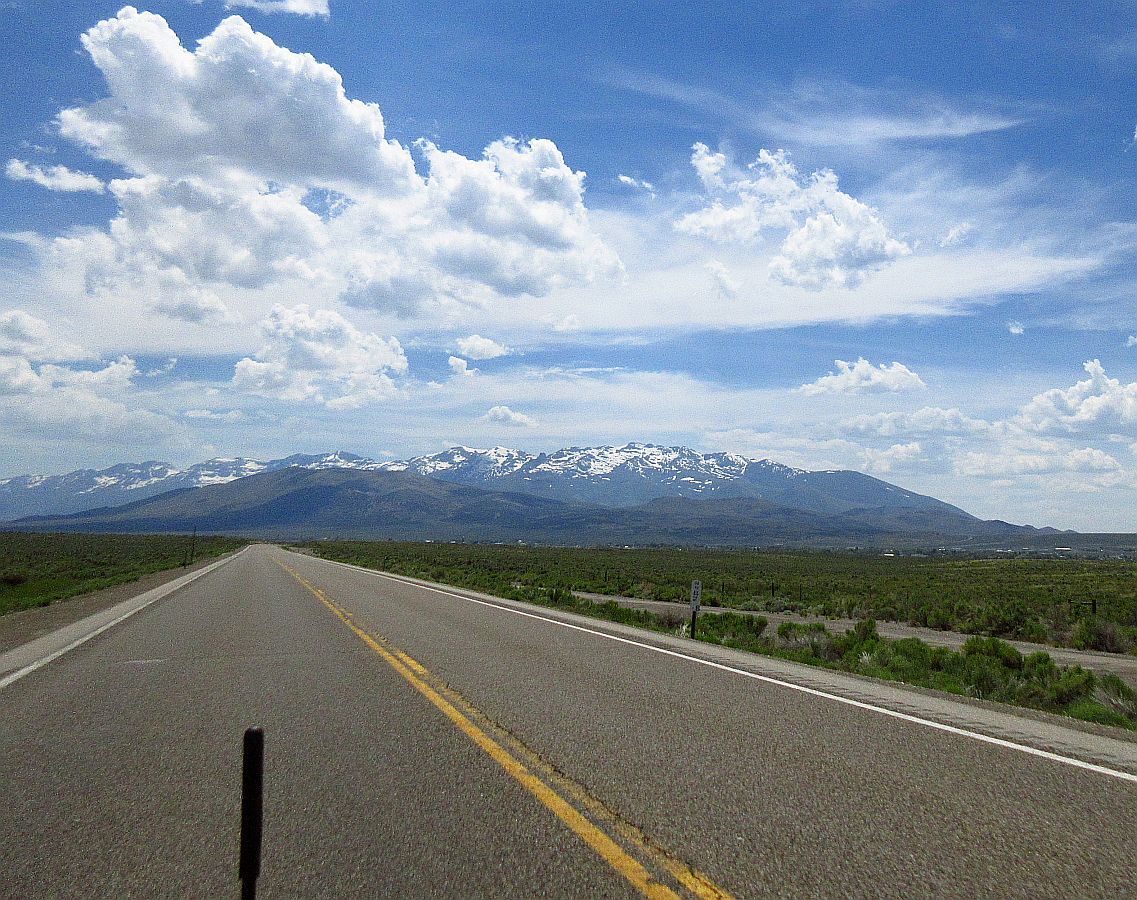 ...and in front of us. We're still seeing snow, having mountains on either side.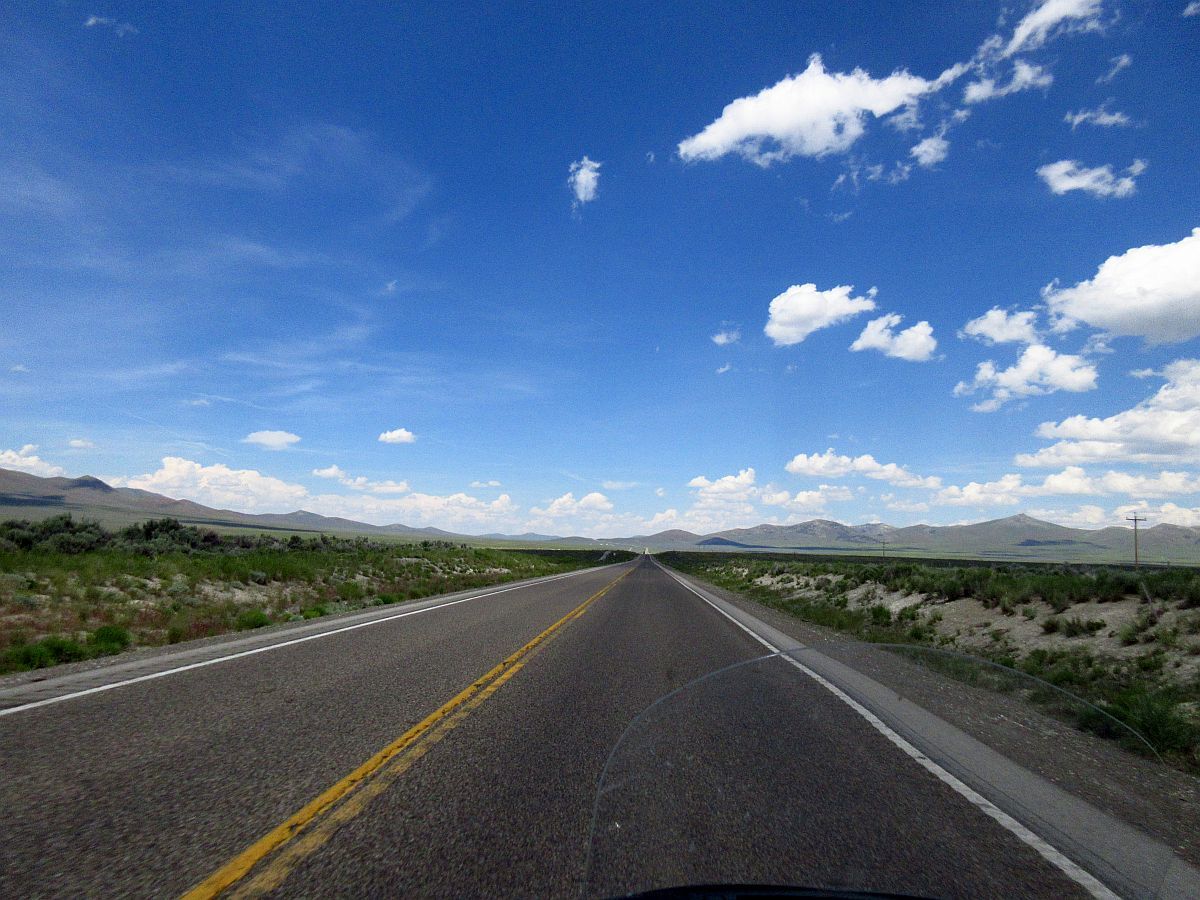 A hill And a curve. An unusual combination in these parts.
More in next post.