Day 30-
Day 30-
Today is a short riding day. After riding out toward Rye, CO to see Bishop Castle, we are headed over to Scott & Karin's for supper.
Due to the weather forecast for this afternoon, we are up riding earlier than I am usually awake!
Eating breakfast as we make our way out of the city.
This is a new one for me! Shadow pic in the morning!
Look ma, no hands!
It is not long til we are riding thru some really nice countryside.
Starting to climb...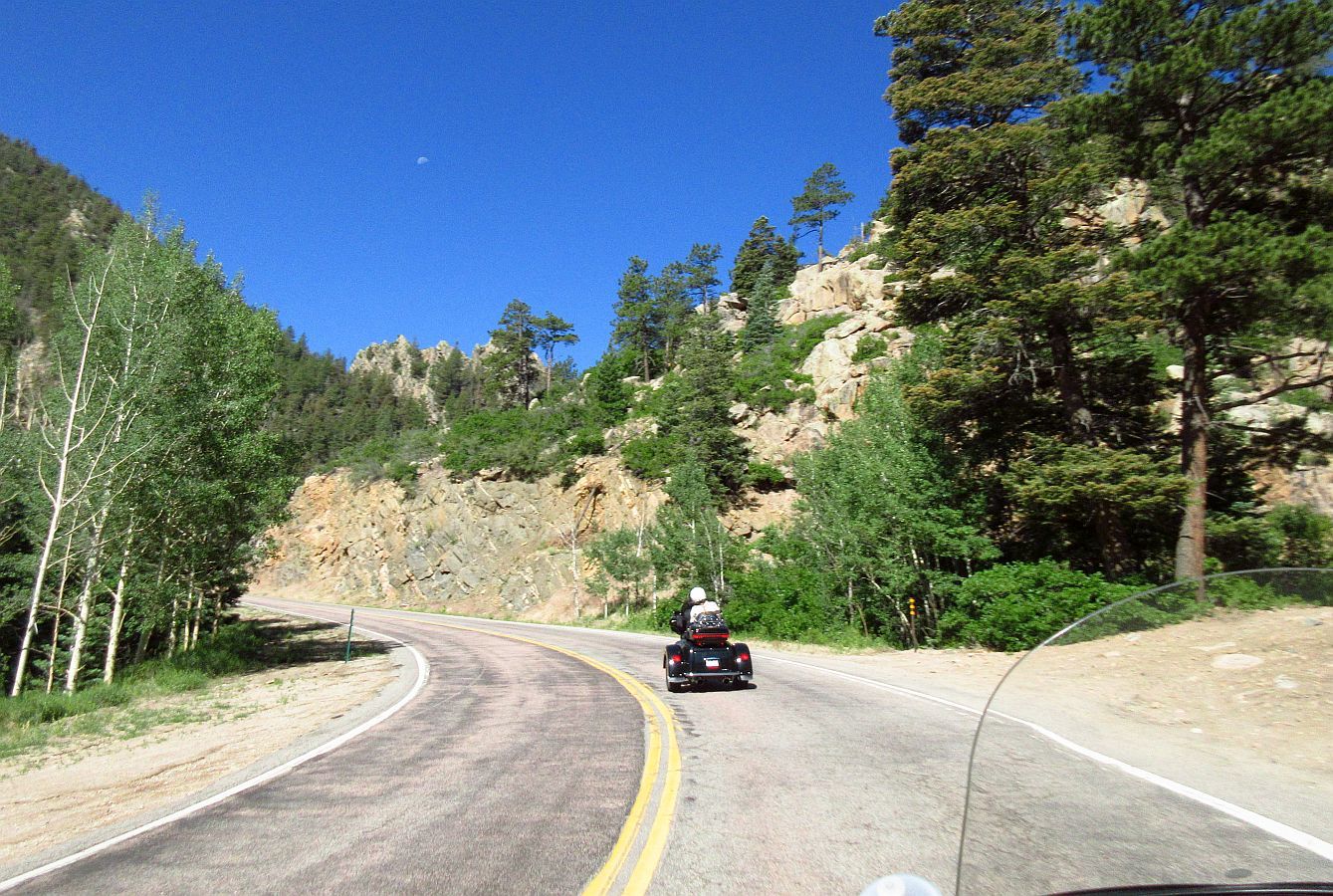 ...on, as you can see, some really nice winding road!
Now this is a sign I do not see too often! But it certainly appears to be signaling "fun ahead"!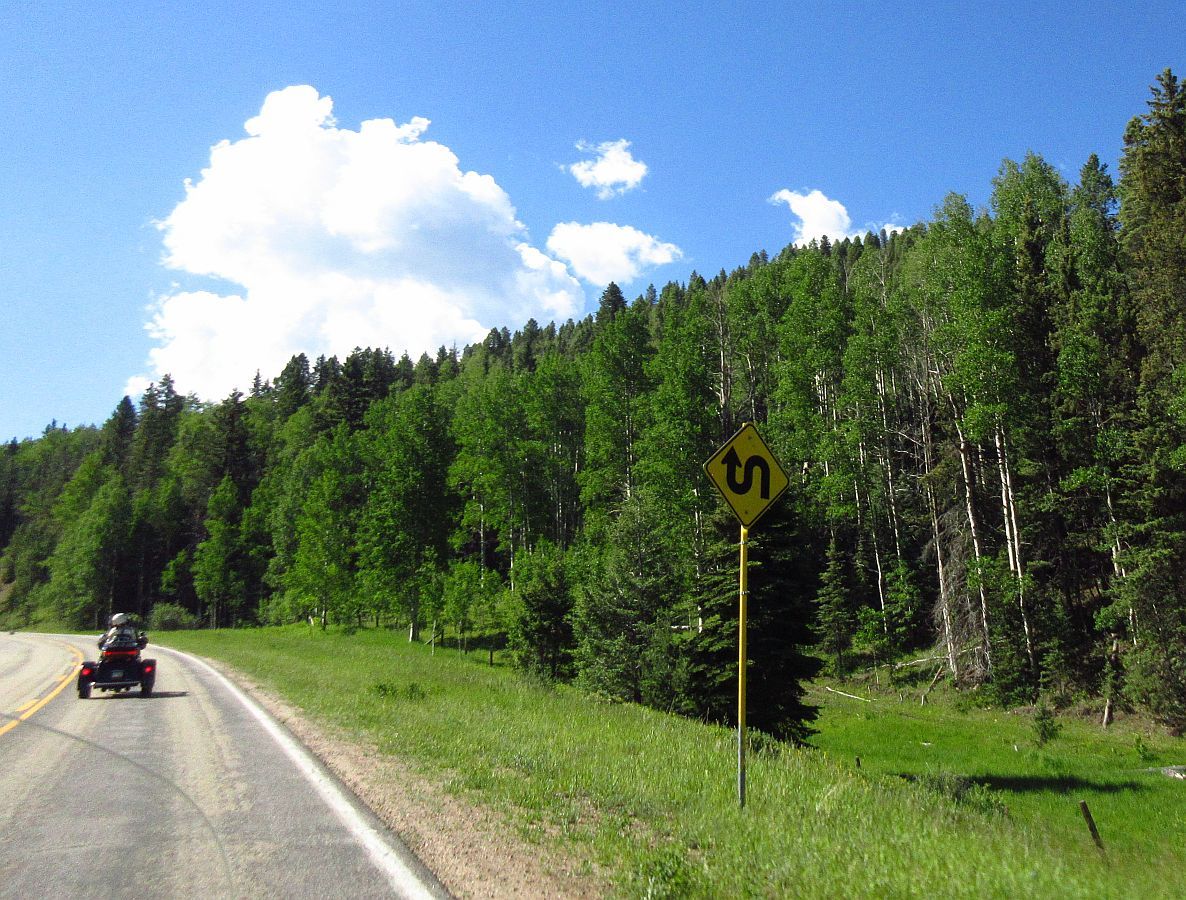 Sure enough, the road looks like the sign!
Here is just a snippet of a video, showing just a tiny taste of the fun road and the fantastic views!
Click
HERE
to see it.
Too soon we are at Bishop Castle.
This was built by hand, by one man. If interested in details, here is the website-
http://www.bishopcastle.org/
Looking up at the castle from where we parked.
Looking down at the TG's from up in the castle.
More on Day 30 coming soon.