Day 34-
Day 34-
Loaded up at the Super 8 in Alamosa. Rained a fair amount last nite, cleanest the TG has been in a while.
Passing by the turn off to the Great Sand Dunes National Park-
We're moving along at a good clip, Mary needs to be at the airport in Colorado Springs in a couple of hours.
Stunning view to our left-
This is a really nice riding road, just some relaxing winding asphalt.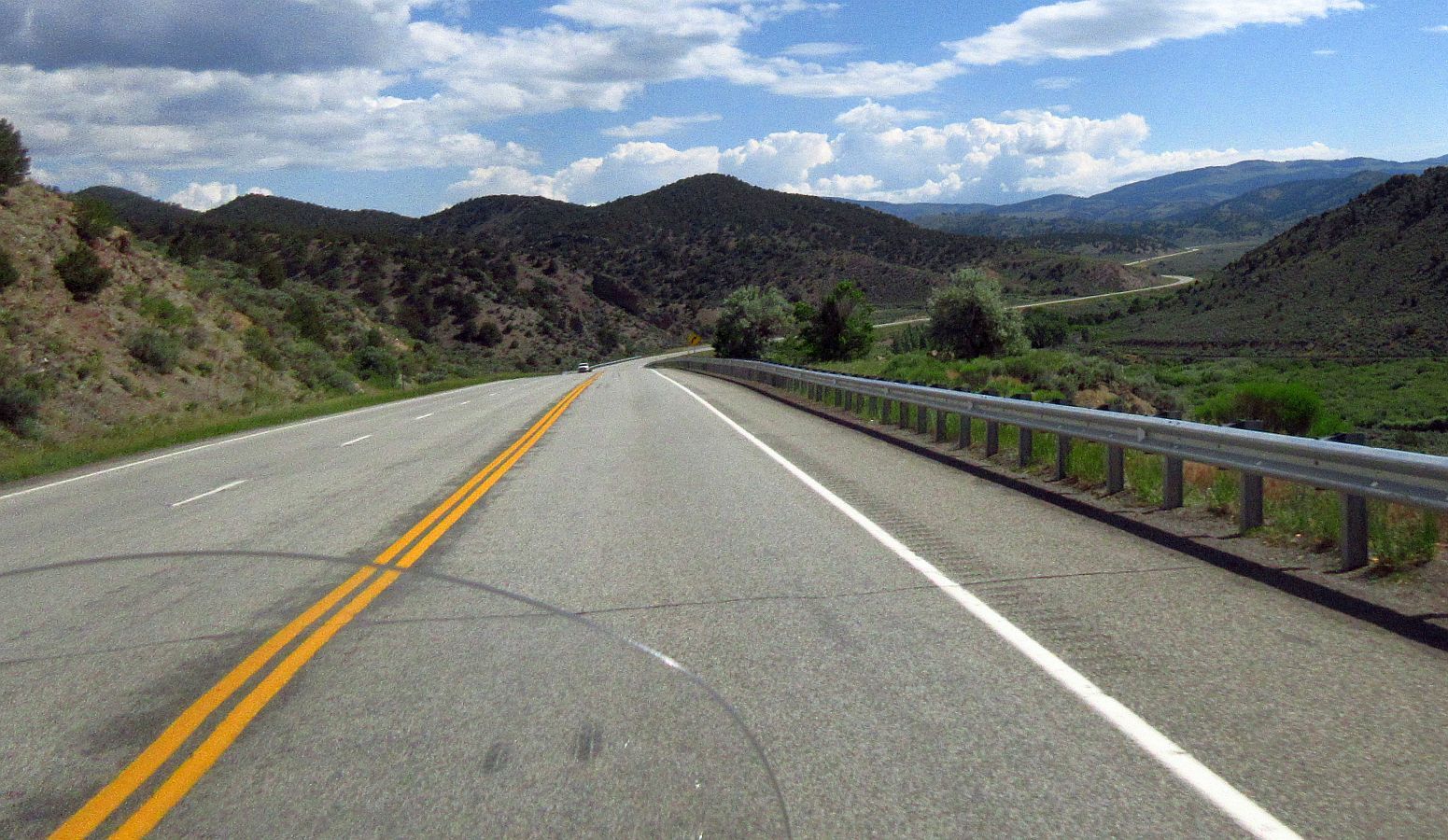 Some fellow travelers....thought there was a trike in the mix...it was a bike pulling a trailer.
Climbing our last mountain pass in Colorado this trip. La Veta Pass, with a summit of 9426'.
Coming down the other side of the pass, super fun road...but we are a bit subdued, knowing in a couple of hours we are going separate ways.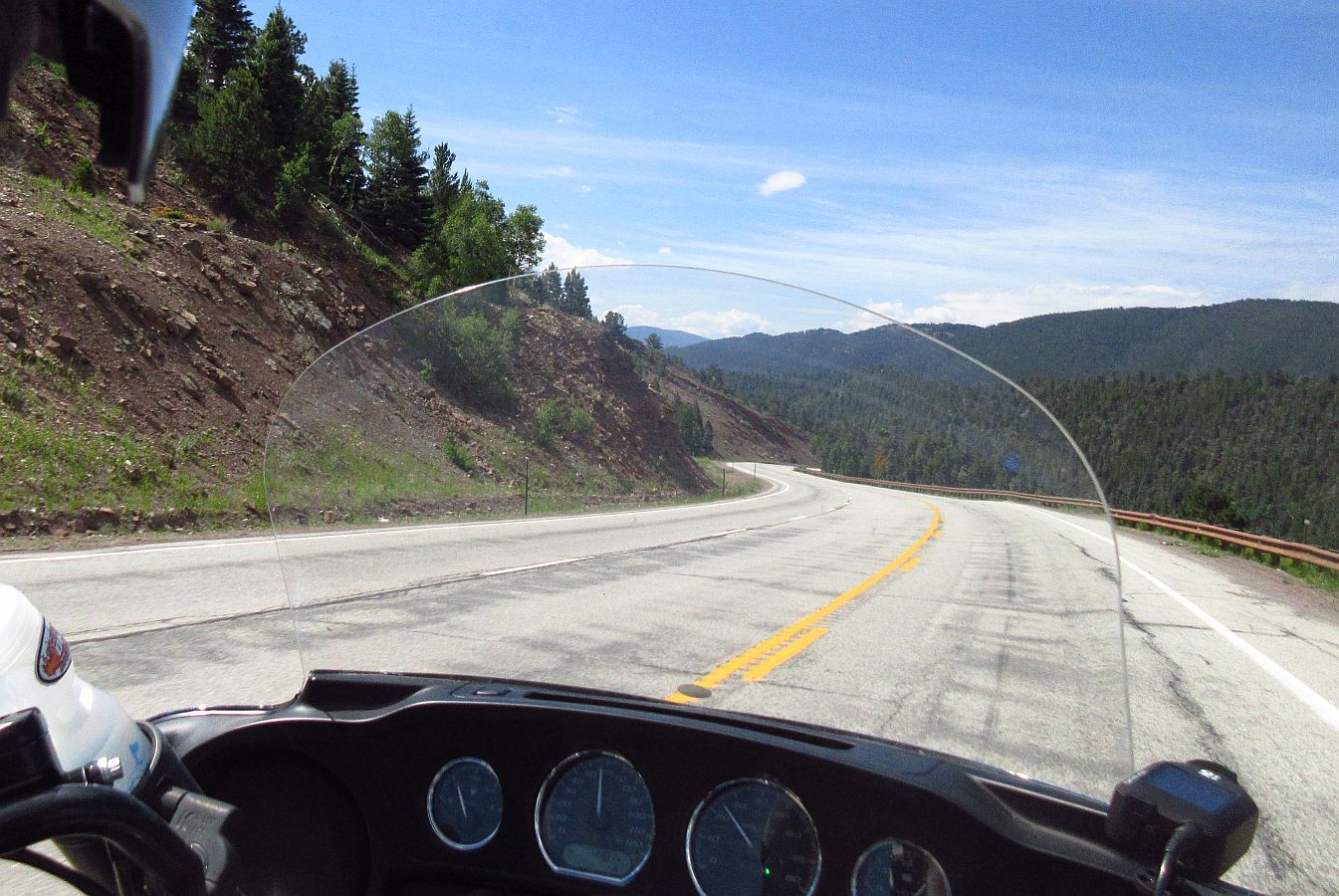 Straight shot now to the 25. Still getting right around 40 mpg. Right around 155 miles on this tank, climbed and descended two passes, cruising mostly between 60-70 mpg.
On the 25 now, long, mostly straight to Colorado Springs Airport.
More in next post.