Day-7
Day-7
Got an early (for me
) start this morning. Have about 200 miles to get to Hearst Castle by 12:30 for our tour reservation.
Little bit of freeway riding before we get clear of the cities.
Mary got a few pics of this sweet ride as we slowly passed by it.
Out of the city! Some nice countryside!
The overcast burned off and Mary....
....was able to get a few cloud pics, along with the Pacific at Morro Bay.
We are really enjoying the ride this morning. This is the view to the right....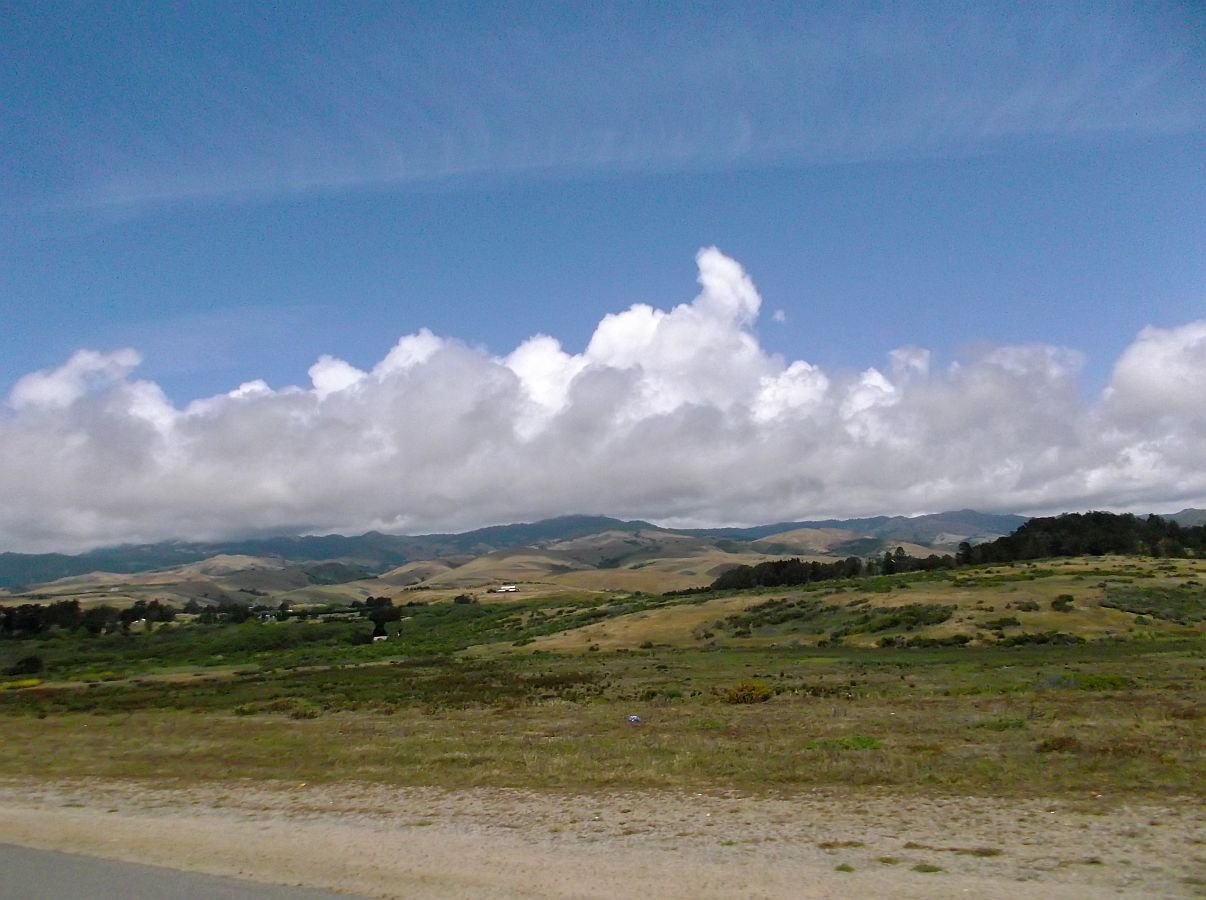 ....and this is the view to the left.
We're getting close, I can tell Mary has ants in her pants about touring the Hearst Castle.
We're HERE! ....
...we've ridden by it a few times in the past years. In fact, a few years ago we actually rode up to the visitor center with the intention of finally taking a tour, only to find out they were booked up. Found out it is best to make reservations well in advance.
So that it what Mary did this year. There's a large parking lot, a visitor center, food shops, gift shops, a museum, and the buses depart from there to take you a few miles up the hill to the Castle.
Here we are on the bus headed up....
...While Mary was excited to do the tour, I did not think it would hold much interest for me, but was happy that she was happy. Well, that changed once we got up there.
More in next post.