Day 10
Day 10
Leaving the Lake View Lodge this morning, Mary got a pic of the Country Grocery & Market we hit last night for supplies. Very nice town!
Pic of the lake across the street from the motel.
Heading north on the 395, the road is nice riding, with great views!
Mary looking back at where we've ridden.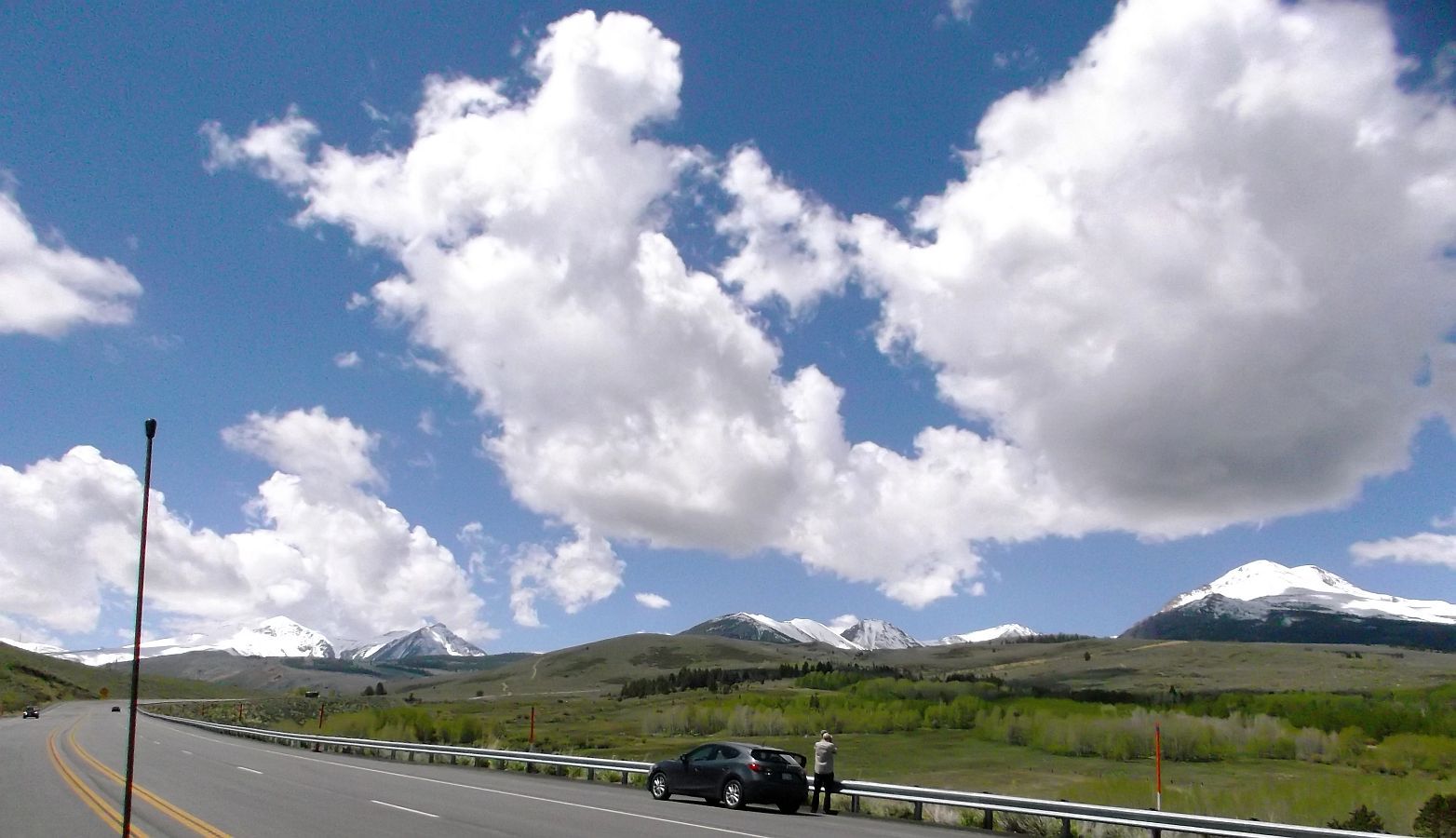 Yesterday was an amazing day! It was a bit long, but invigorating, & at the same time it was a bit overload on how much great riding and scenery we experienced. Today we are enjoying some amazing views, & a smooth, fun road at a brisk, but relaxing pace.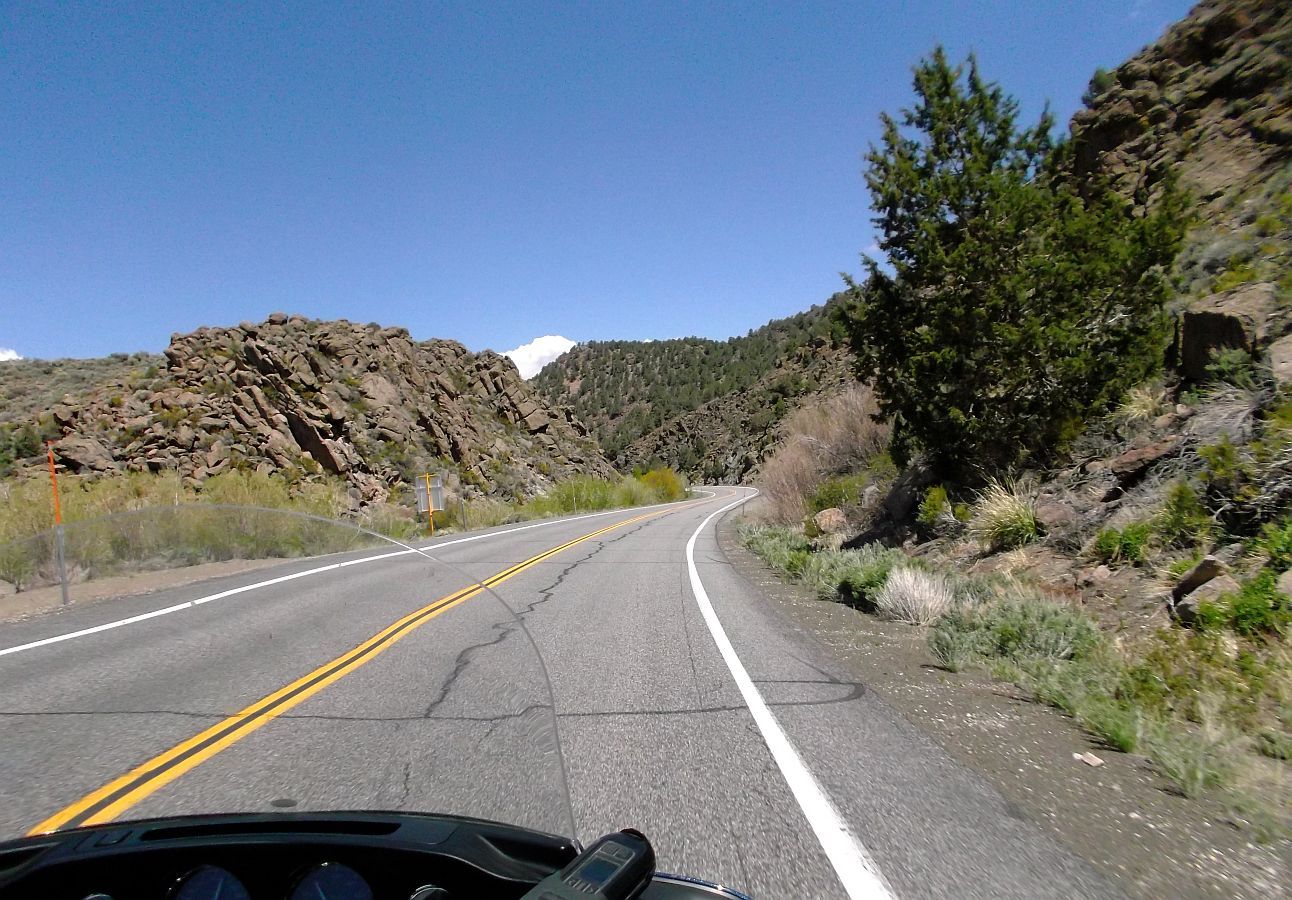 We stopped in Bridgeport at a Napa because I realized I did not pack any electrical tape in with my tools. Have not needed it, but don't want to need it and not have it.
At the Napa we met John, working on his VTX1800 "Harley Killer" (his words). Got to talking to him, he had been there awhile and was a bit frustrated trying to replace some bad wiring to his main harness. Without it being fixed, it would run only on one cylinder.
We were there about 45 minutes, getting him back running. We had some tools that made the job easier, and two pairs of hands made the work easier also. The wiring we were working on was under his tank, so we had the tank halfway off the bike.
After getting it running on both cylinders, and all back together, he was a happy guy and ready to go outrun a bunch more Harleys.
Before leaving the little town of Bridgeport we stopped for gas. WHOA! Gas in Cali is High!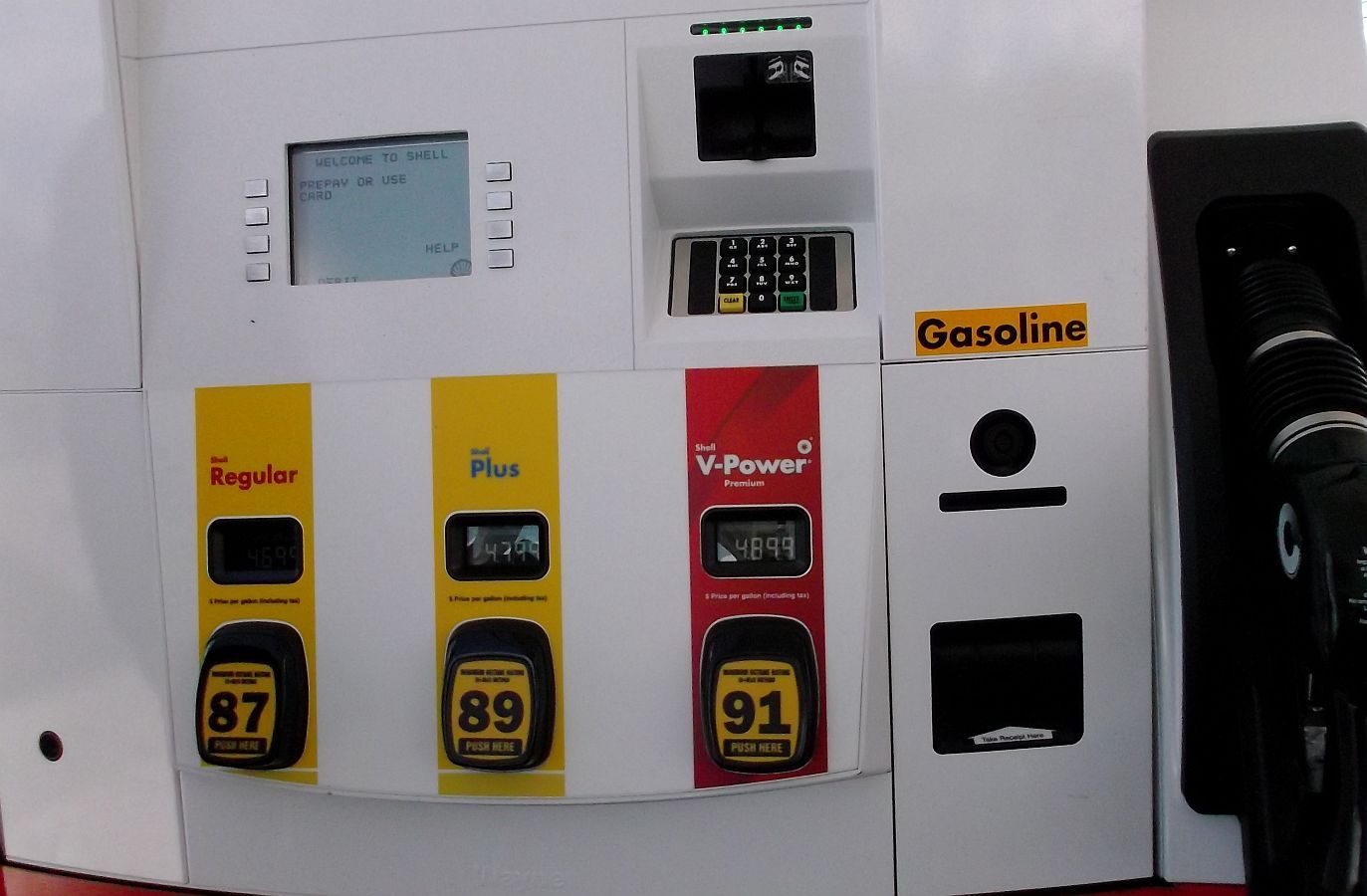 Even though the terrain is desert like, we are still seeing the snow on some mountains, and the temp is nice, in the low 70's.
Not sure what it is, even though I have slowed down a bit in the curves (sometimes
), and really enjoy a leisurely pace, appreciating the scenery...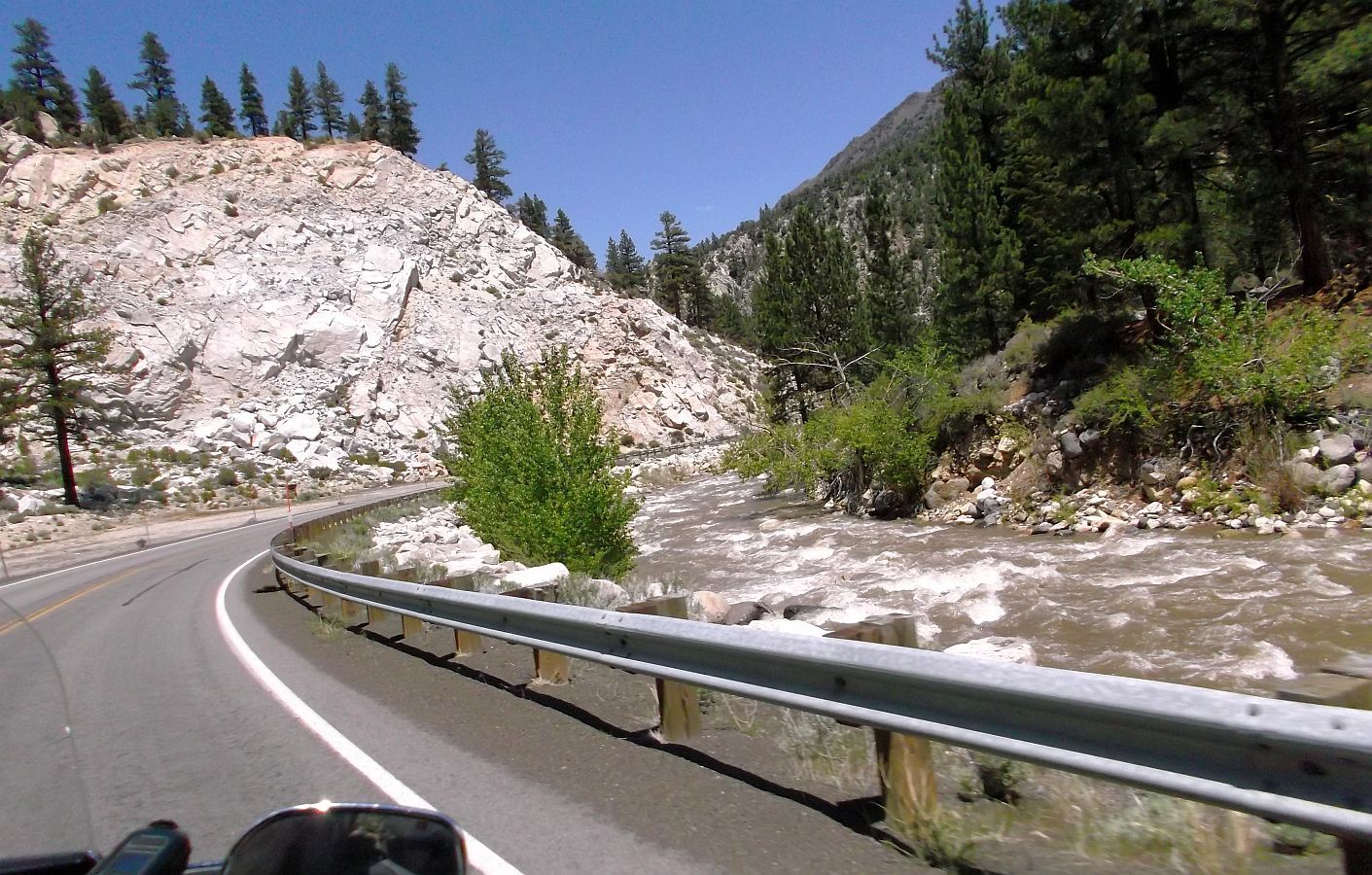 ...there is something in me, must be some sort of addiction, that just lights up when there are curves in the road. I don't need to always hit them as hot as I used to, but I sure do enjoy them!
More in next post.