Day 15
Day 15
Today we have a short 200 mile putt to Meridian, ID. We'll be staying there for a couple of days with Marys' mom. Been a couple of years since we've seen her. Both of us are pretty excited...always a good visit with her.
Leaving out of Burns, we see a fellow traveler...
...then settle in for some more flat, straight miles at 55-60.
It is not long before...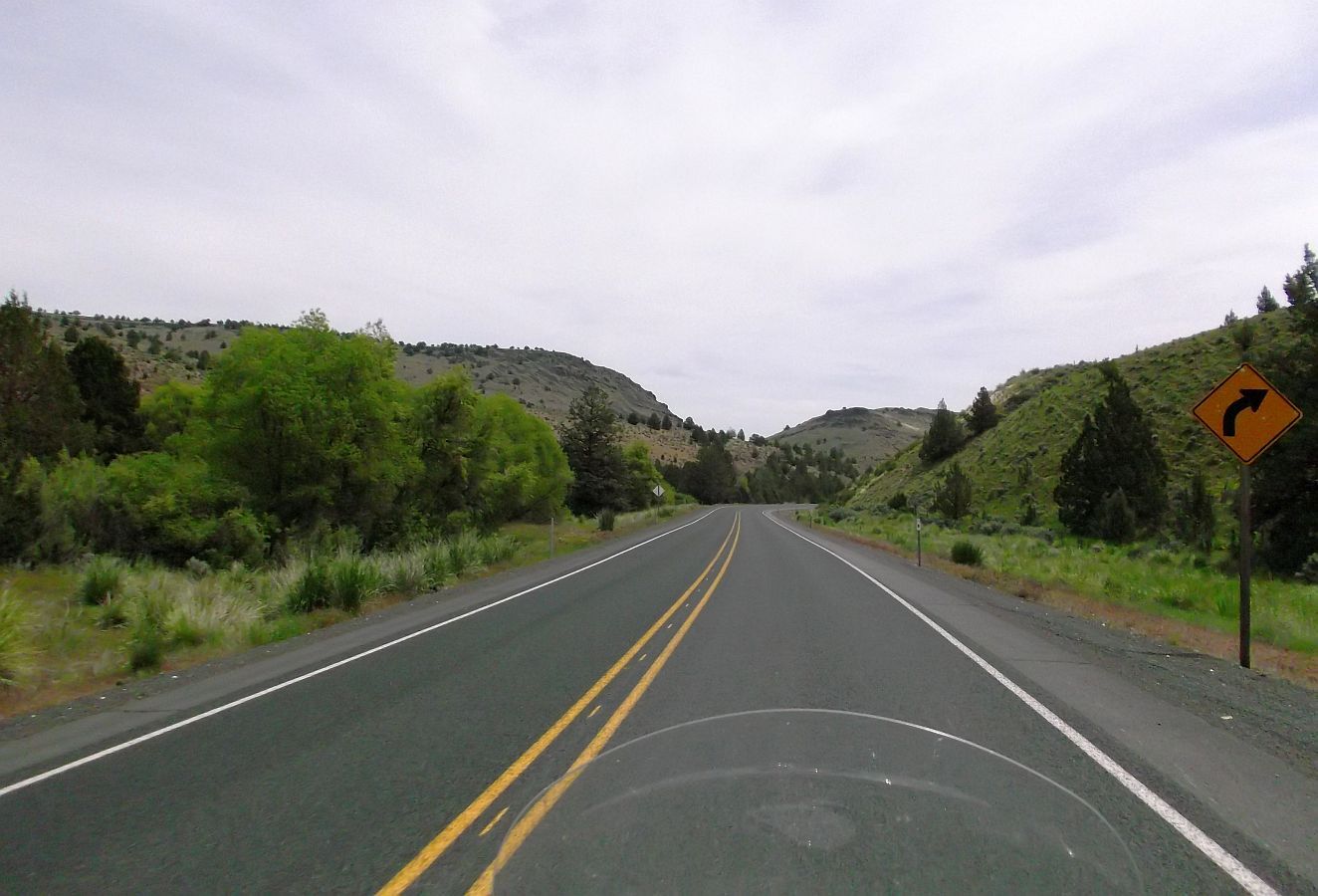 ...we get into some hills and curves....
...this is definitely more fun than long, flat and straight.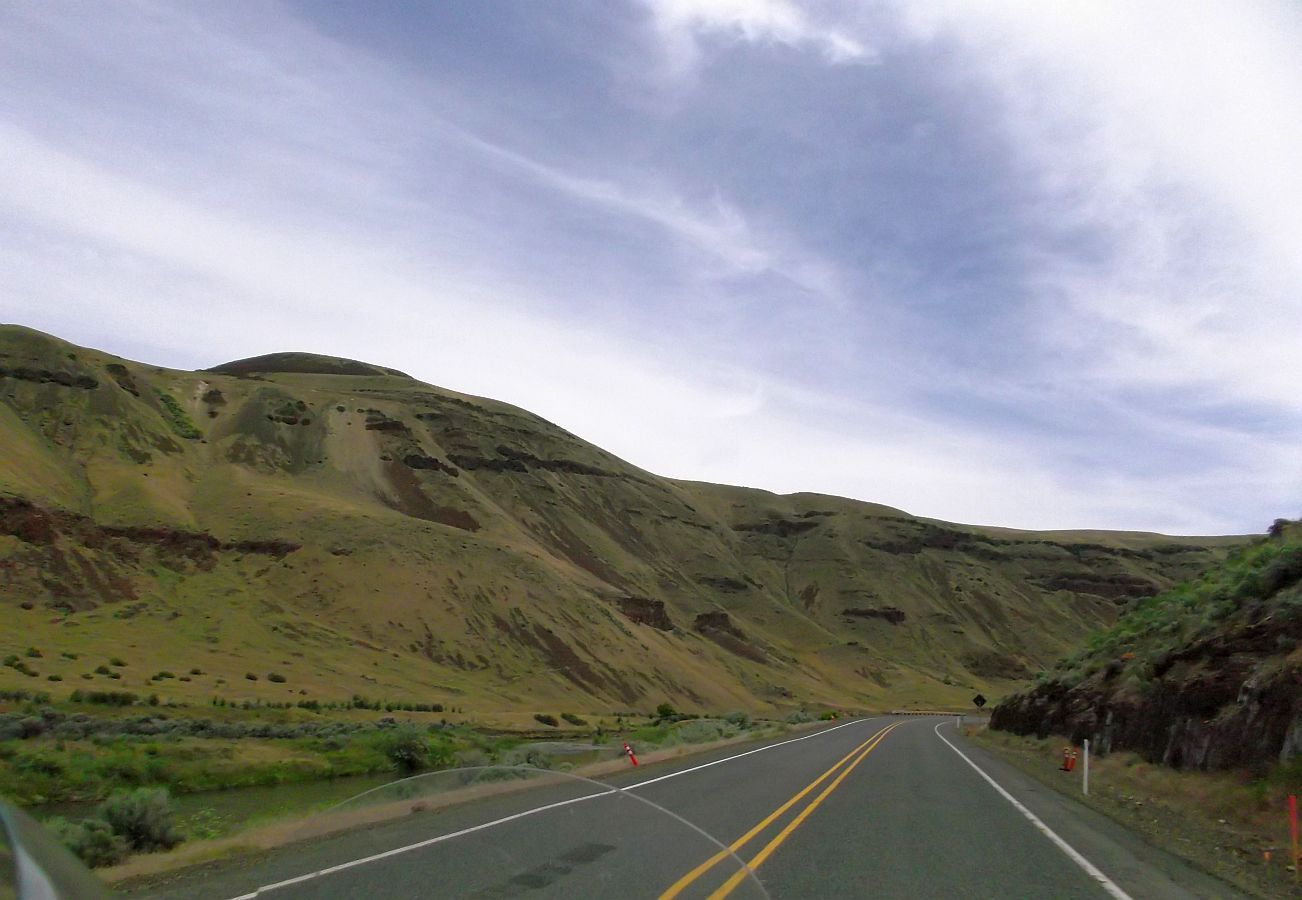 Mary holds the camera way out to the side for a different perspective.
There are some pretty great views also!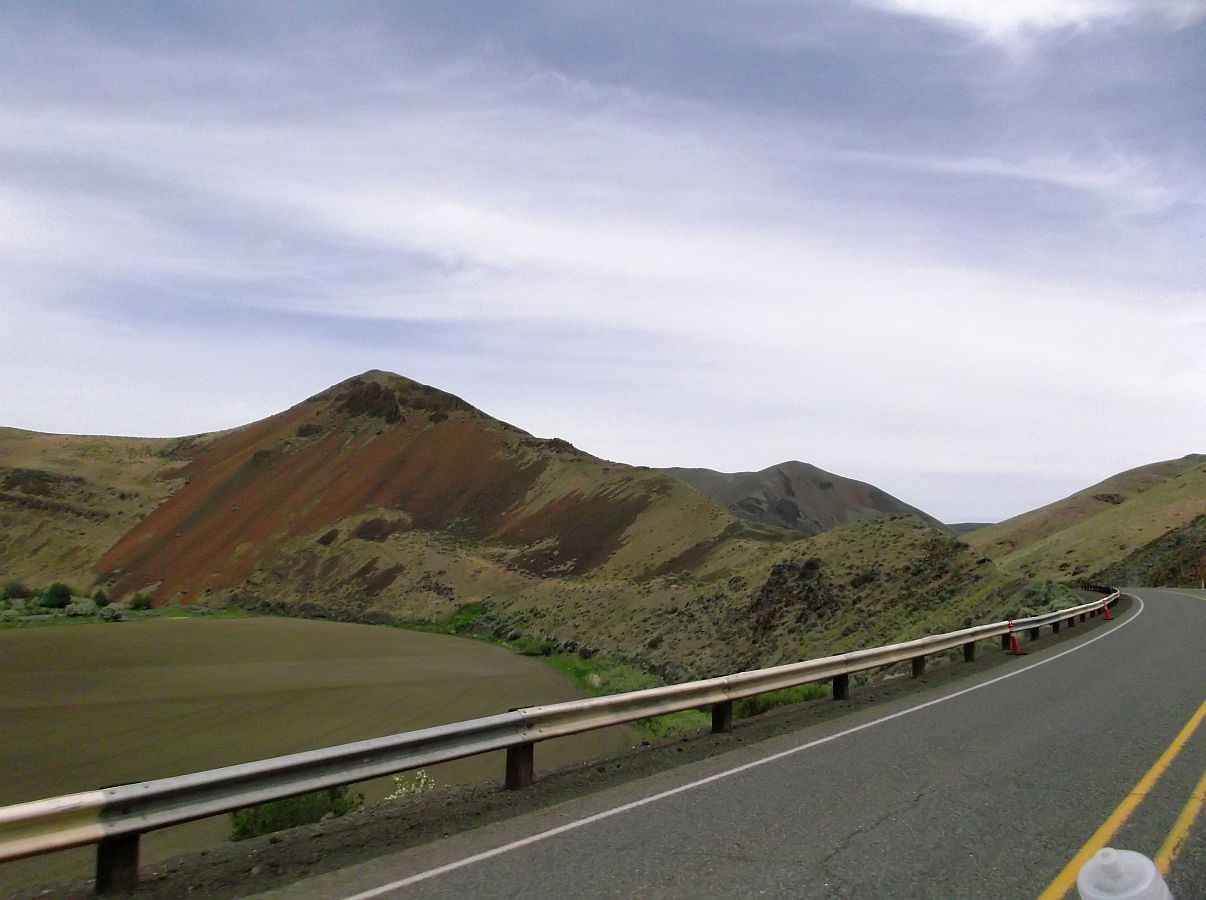 Day 15 continued in next post.