Day 20
Day 20
This is a day we have been looking forward to for almost 2 years!
On our Alaska trip, when we passed thru British Columbia, we were absolutely amazed by the beauty, the great roads, and the people we met along the way.
We knew then, we had to get back to spend more time in BC.
10 minutes after leaving the motel in Eureka we are at the border crossing in Rooseville.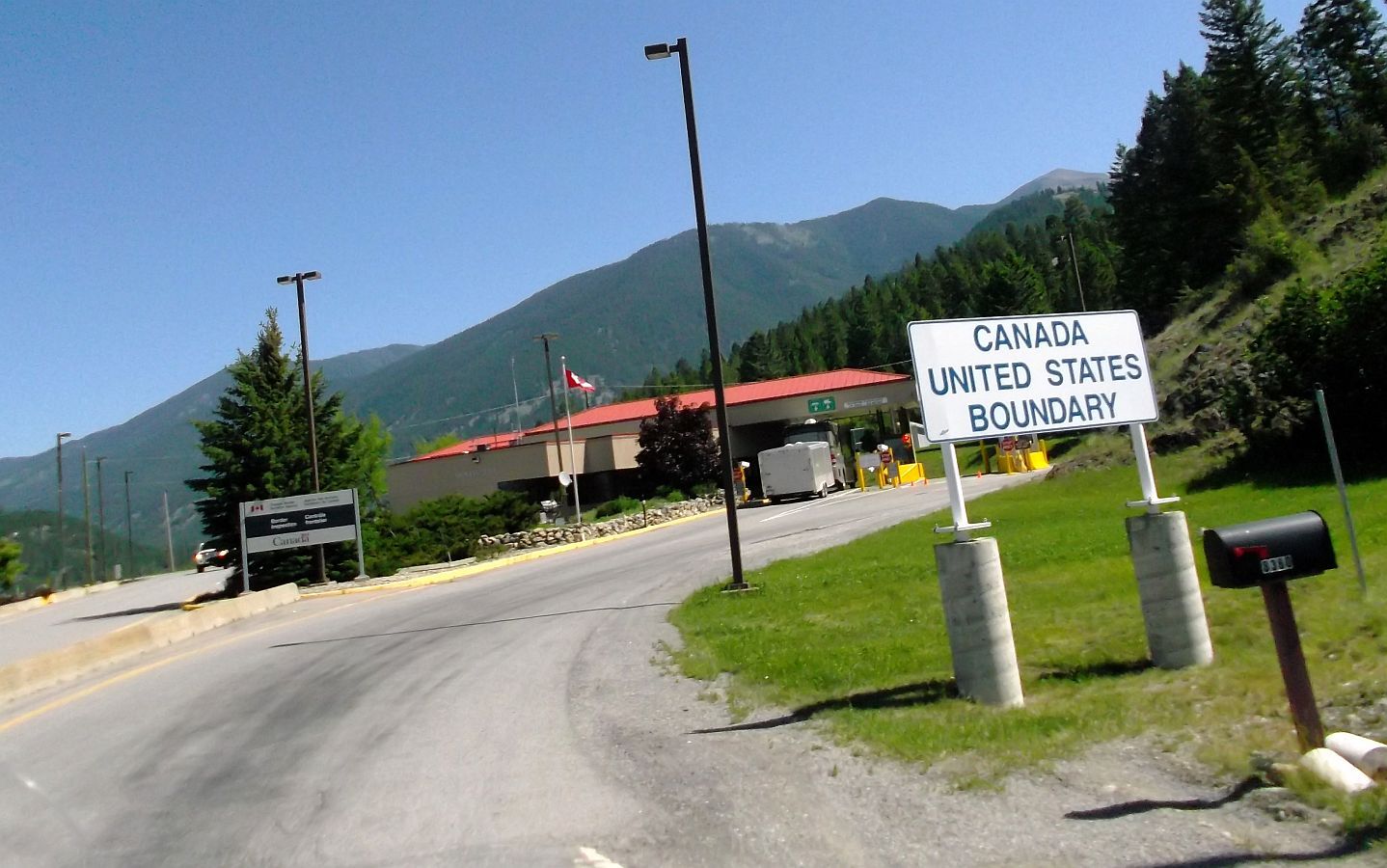 Unlike a couple of years ago, they did NOT do an inspection. They asked a few questions, found out I had an apple, was told I could eat it now, or throw it in their deep freeze...but could not bring it into Canada.
I ate it.
They did not say a word about the 2 gallon gas can bungied to the Tour Pak rack.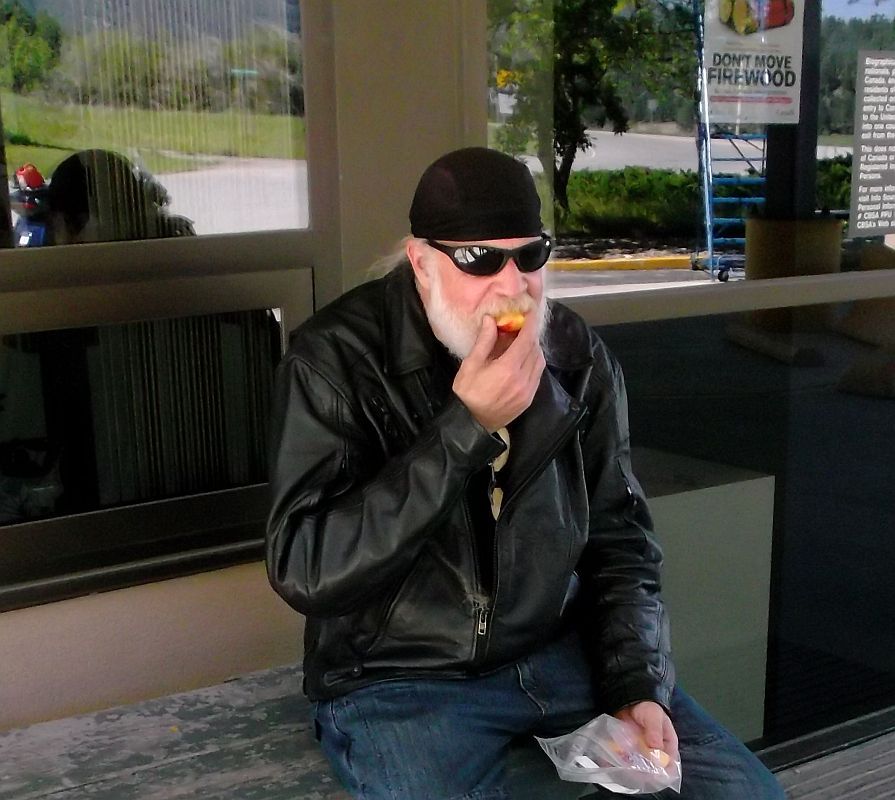 On our way!!!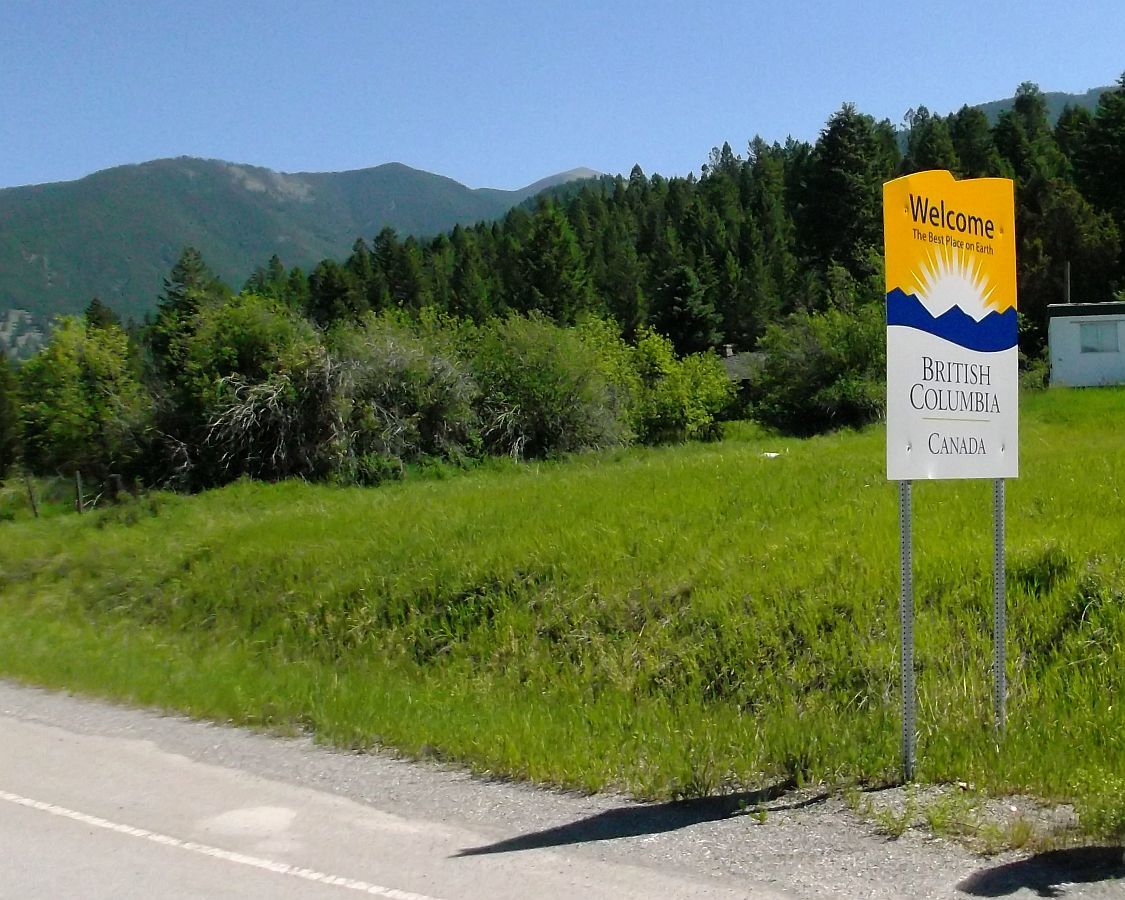 Pretty much top speed is 100 kmh, which is 60 mph, but in most places it is 70 or 80 kmh, which is 42-48 mph. In the towns it is far less.
One of the first sights we see after crossing the border.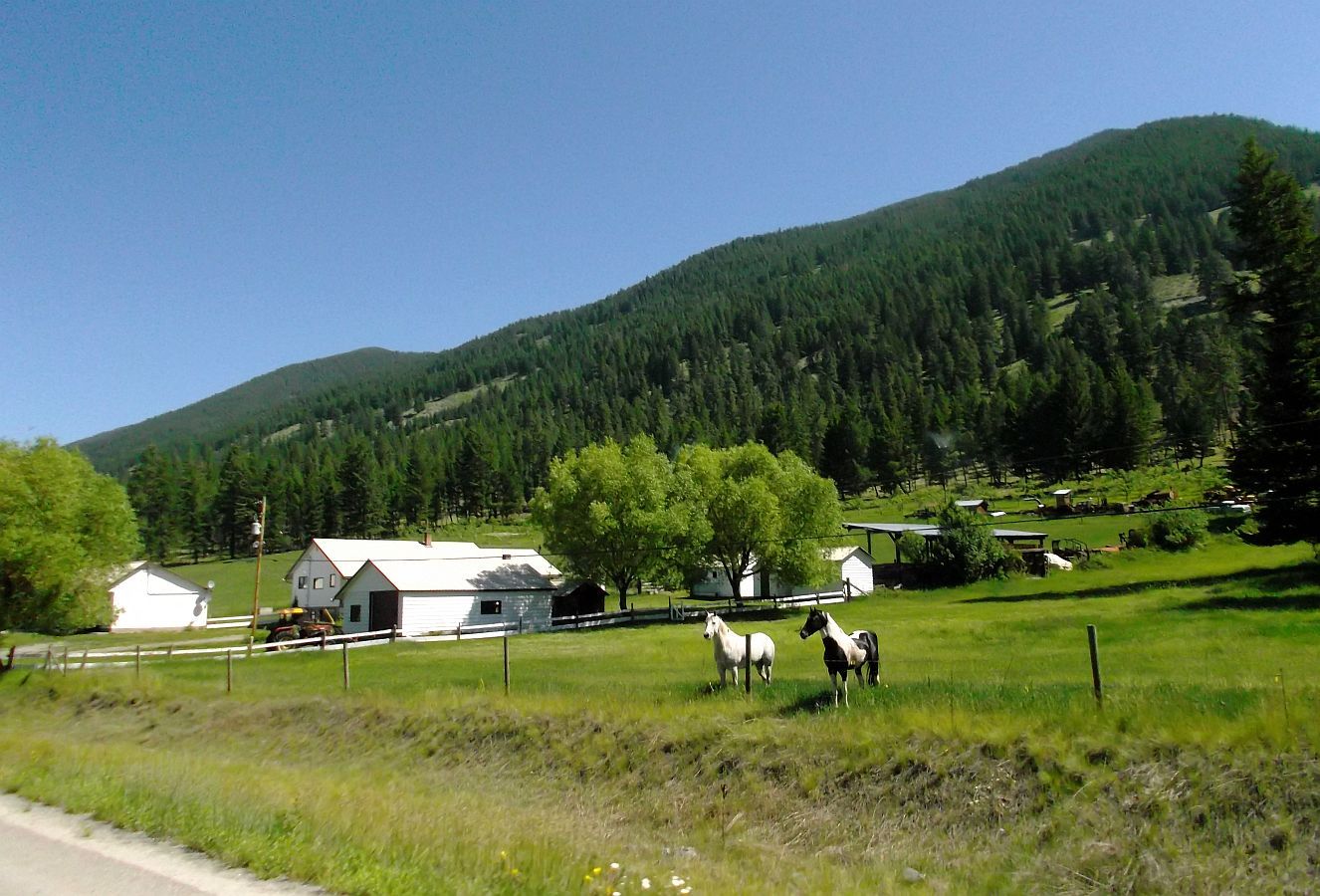 This is a nice roadside map. We are going to be staying in east BC most of the day, then crossing into Alberta late in the day.
Our first stop will be in Radium Hot Springs, then up to Golden, then turning east to go to Banff (not on the map) via Lake Louise.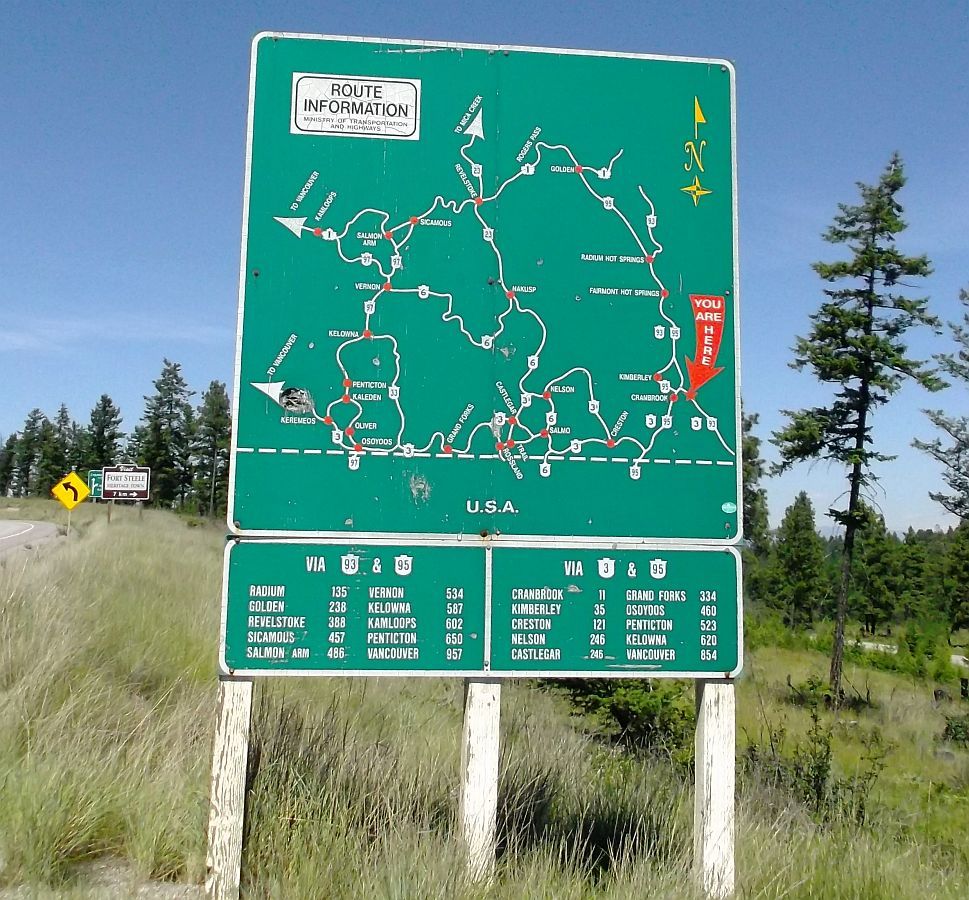 The roads in BC are great! Sometimes long and straight, sometimes curves, always interesting!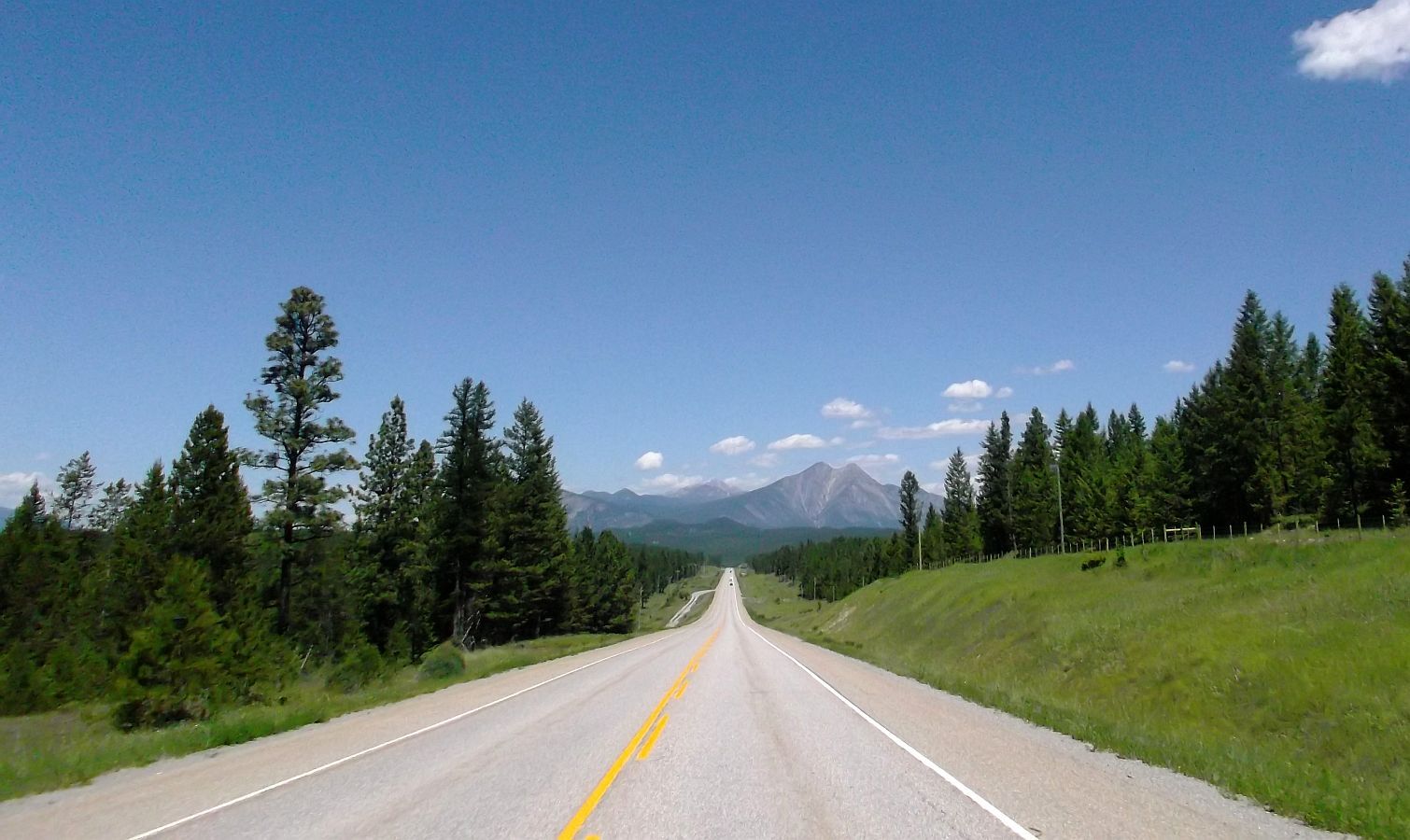 I've only had two other bikes that came with lowers...and on both of them I removed them the first day.
On the '14 TG I could not remove them, being that they house the radiators for the cooling system.
I have found a second purpose for them...very comfy to rest my legs on them.
Quite a sight!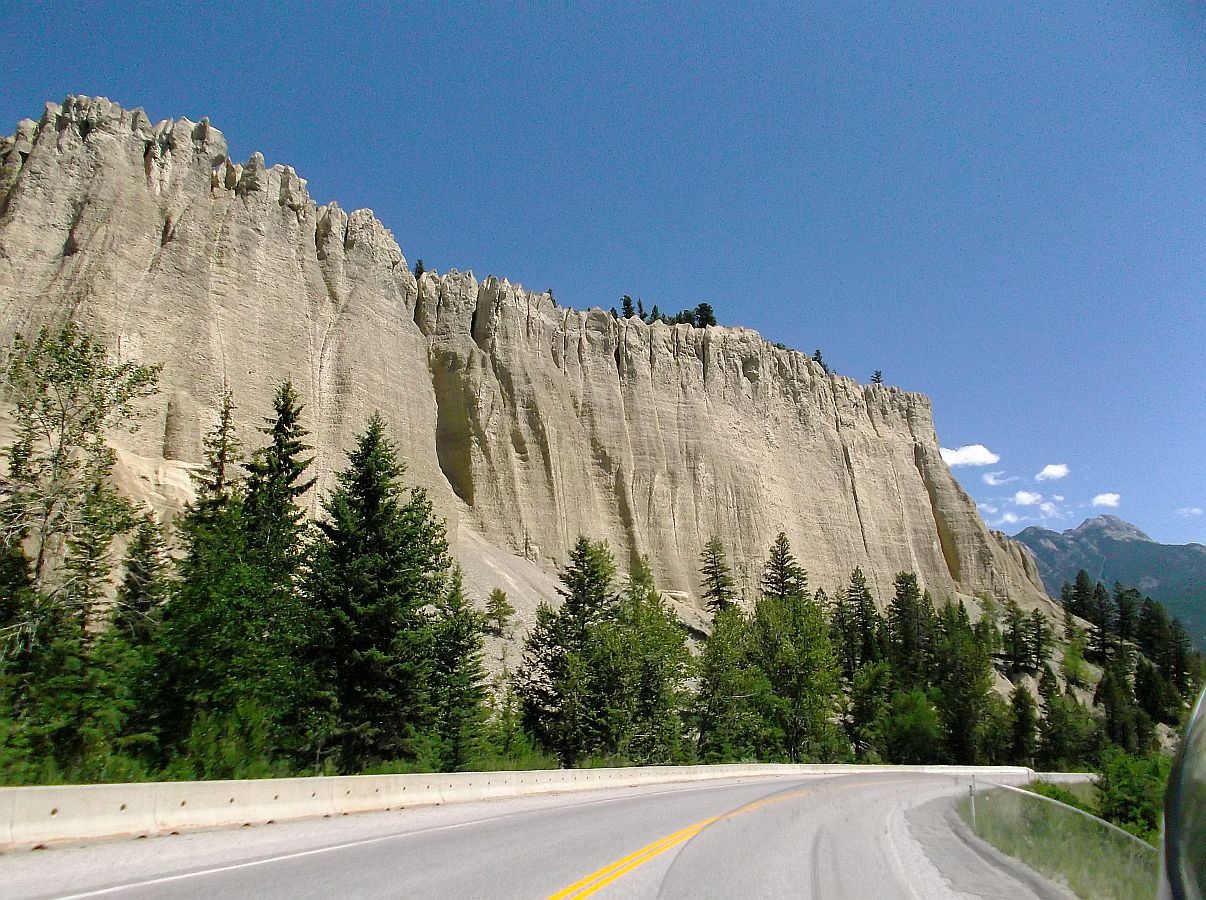 We stopped for gas in Radium Hot Springs. We've been in Canada about 150 miles now. Even though we've been riding into a pretty strong headwind, generally climbing in elevation, and it's in the high 80's, we still got a bit better than 37 mpg. Most of those 150 miles were traveled at between 50 & 60 mph.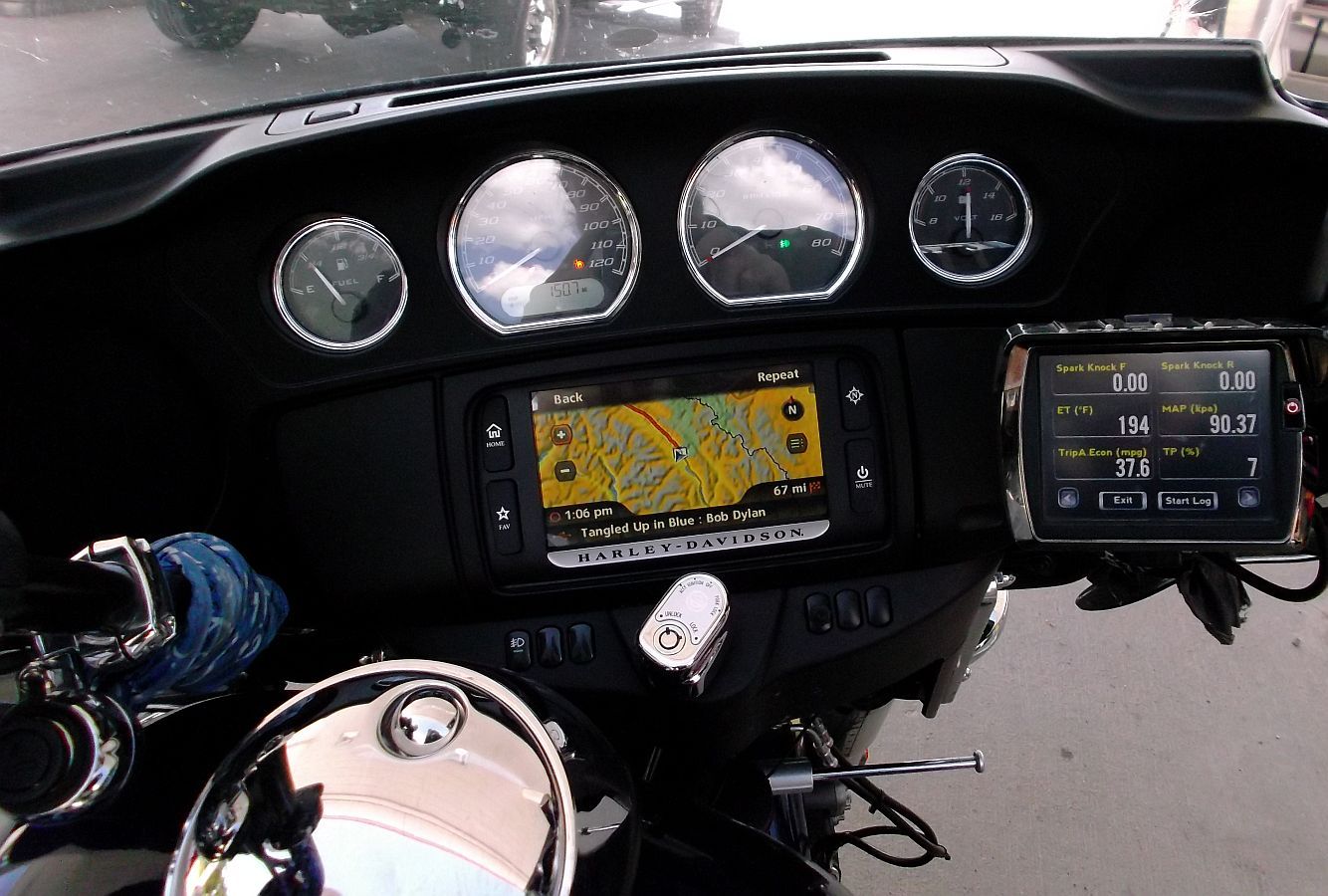 More in next post.