Day 19 continued-
Day 19 continued-
Getting some pretty good flurries as we climb...temp is down to 48*.
Continuing to climb toward Galena Summit...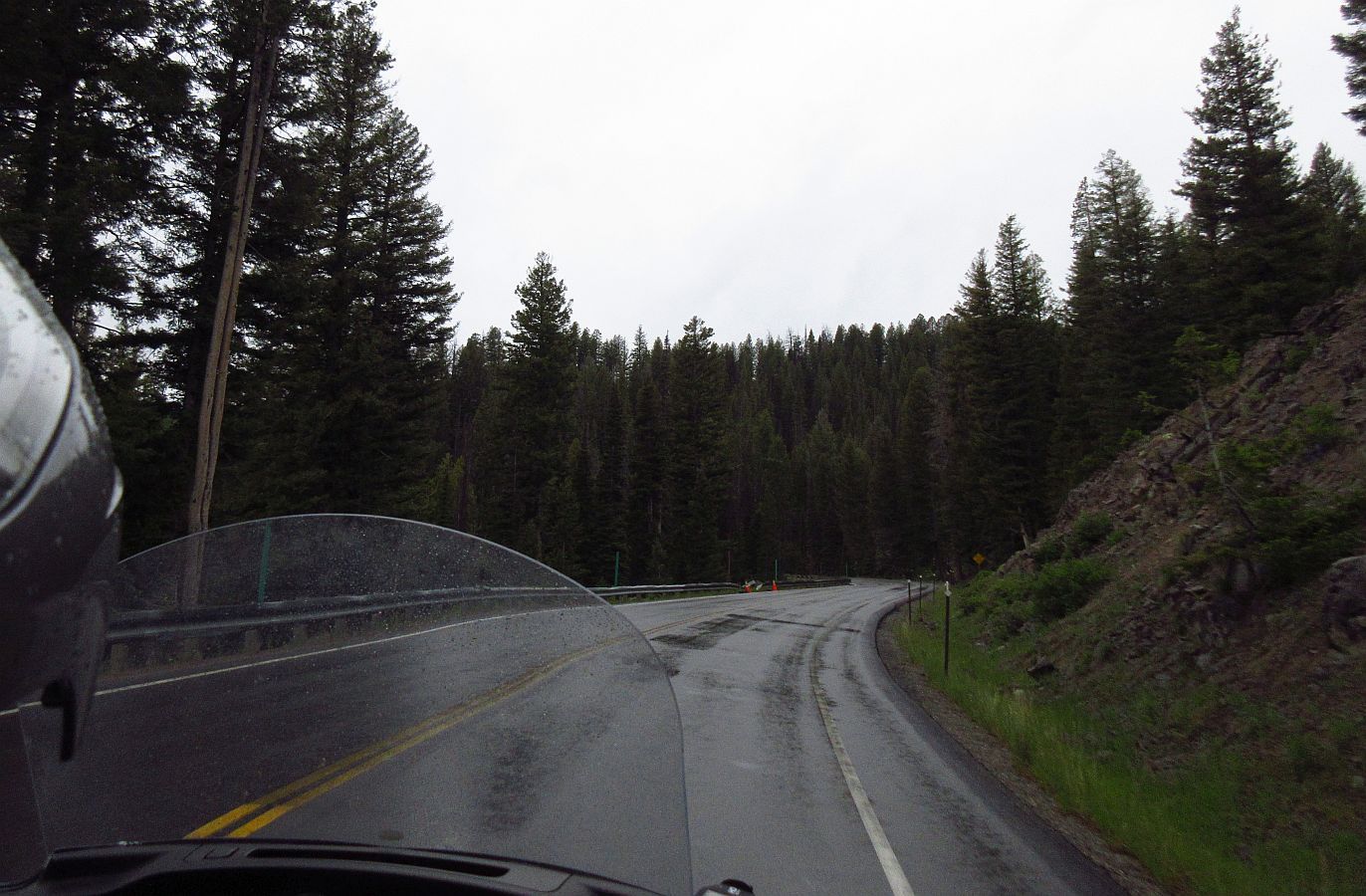 ...this is a fun road with all sorts of curves. I don't think there is any ice, but can't know for sure, so I am taking it easy...
...enjoying the sights, as well as the road.
A look back as we're climbing.
This is a fun road, and having never traveled it, we have no idea what is around the next corner.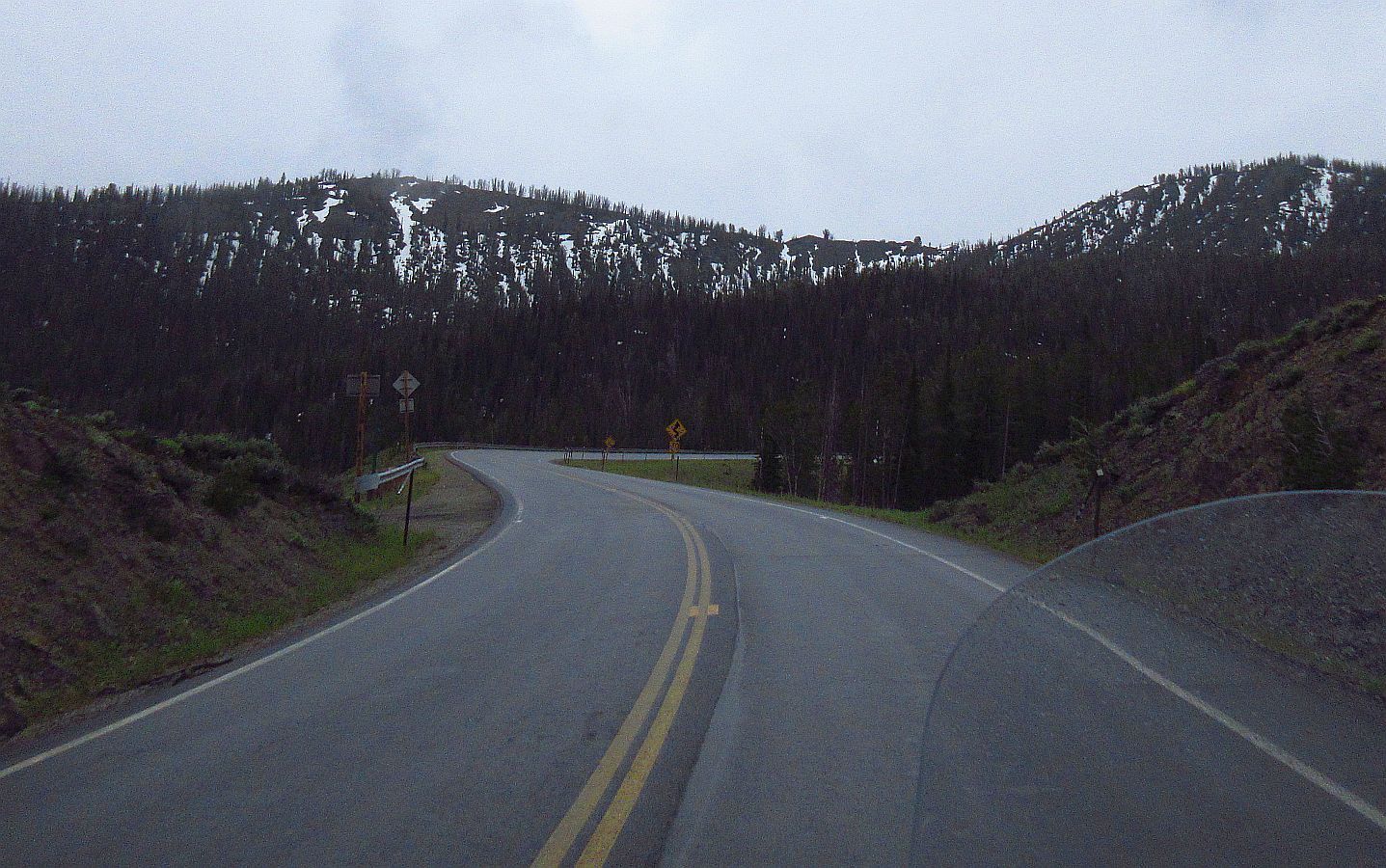 As we get close to the summit, it is quite windy and the temp has dropped to 45*.
Right past the summit we pull over in a scenic lookout for some lunch. Here's are view from where we parked.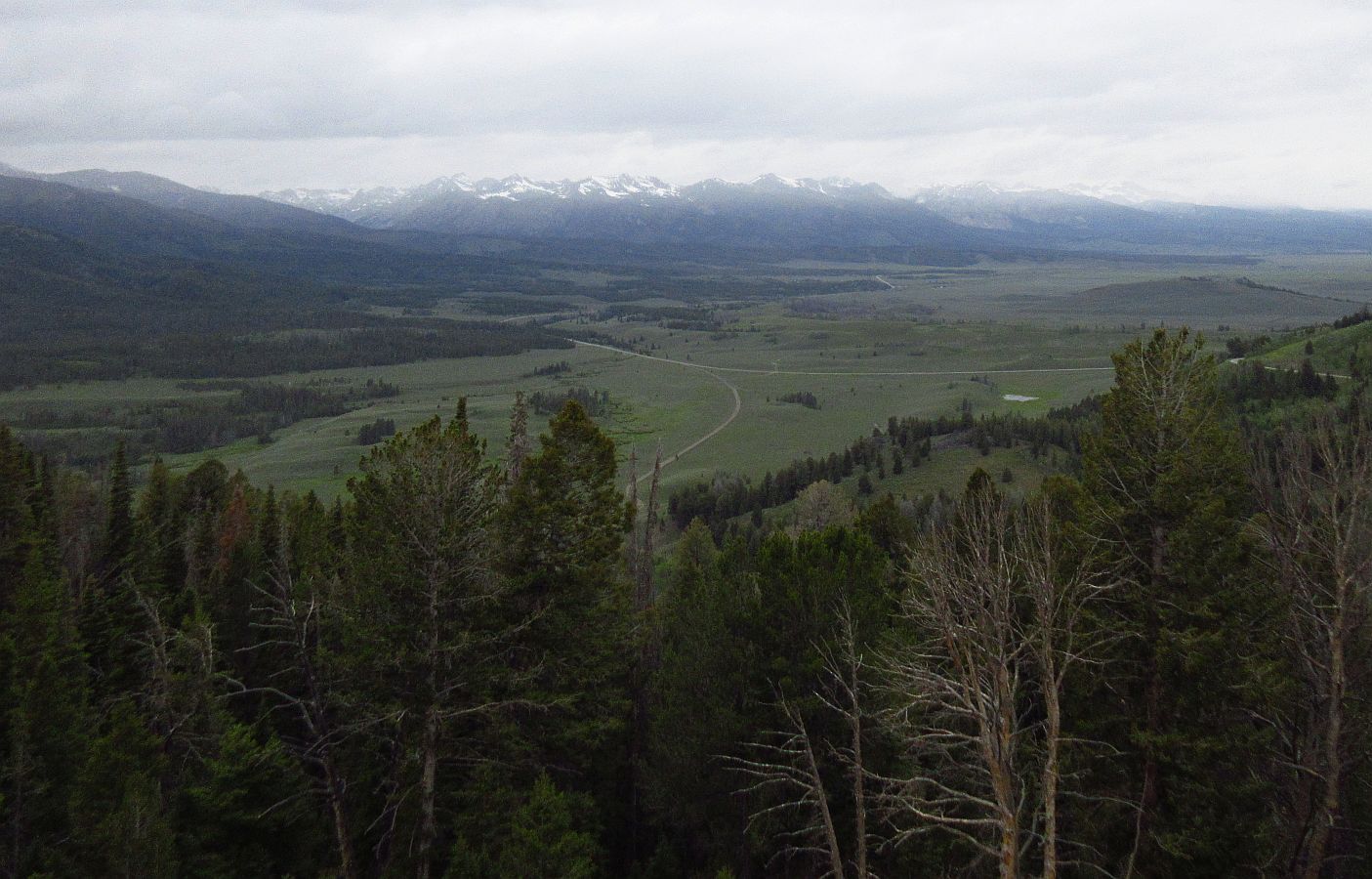 More in next post.