Day 19 continued-
Day 19 continued-
When we unplugged from the TG, it did not take long for us to realize how warm the electric jacket liners were keeping us. lol
We found the spot where we were the most Out of the wind that was blowing and ate our sandwiches....sort of fast!
I figured out how to do the photo's with the video camera mounted on the bike, could not find it in the instructions, but it is pretty easy now that I see how it works.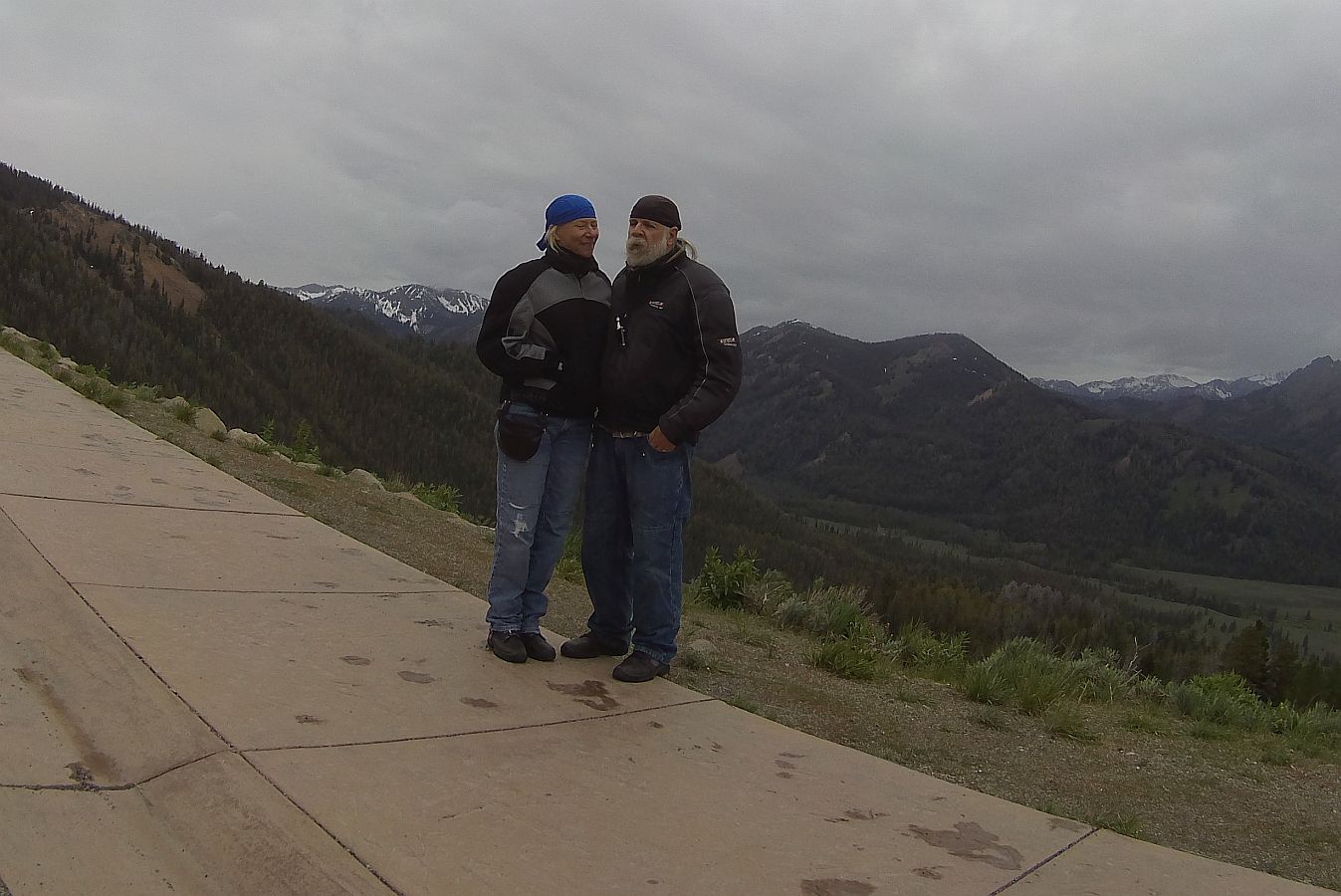 One last photo before we start heading down.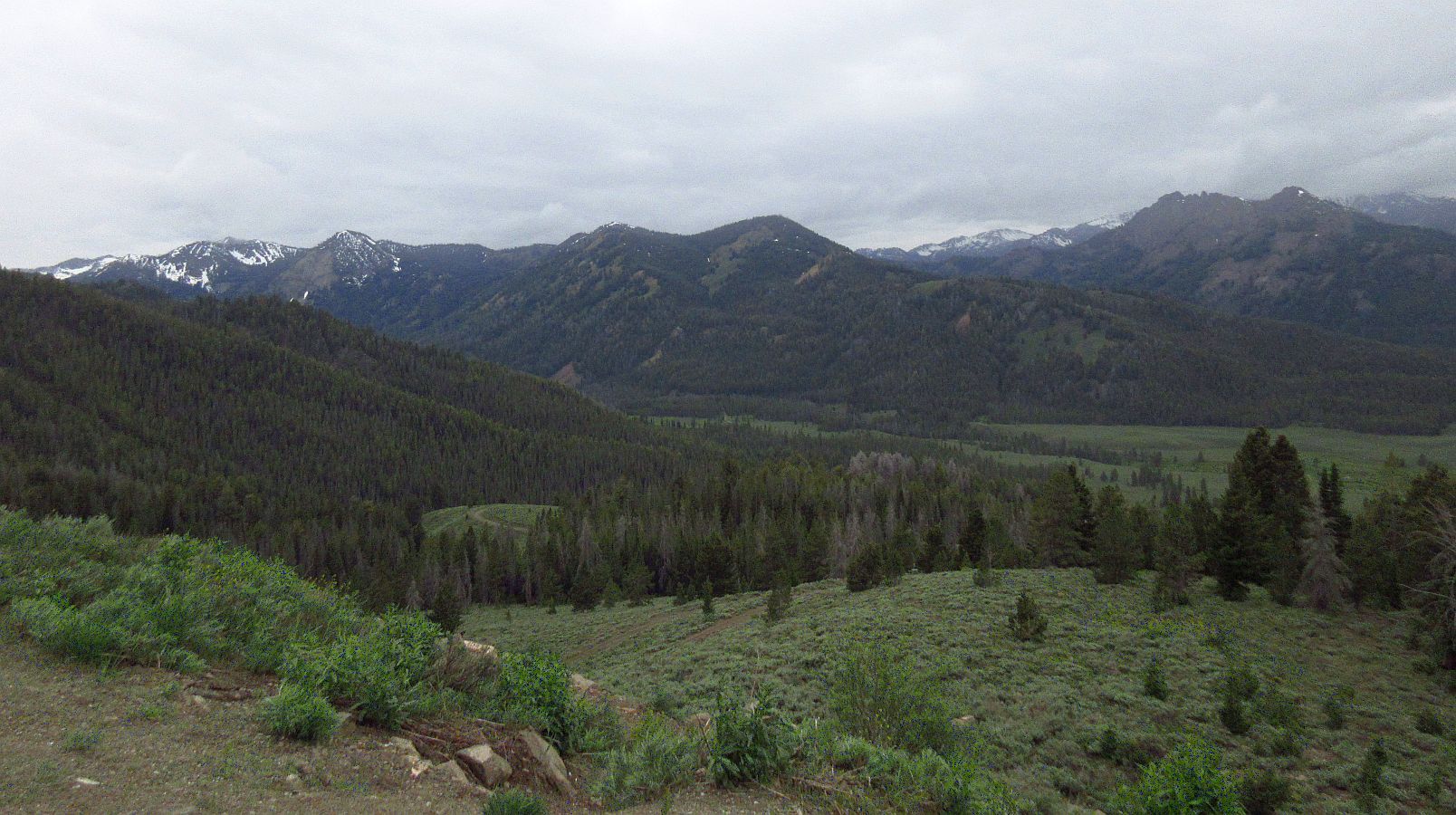 Back on the TG, plugged in and Much Warmer - Headed down is faster...not as far to go...
...and it is a lot of fun too!
Some really nice switchbacks and sweepers take us down to 6300'...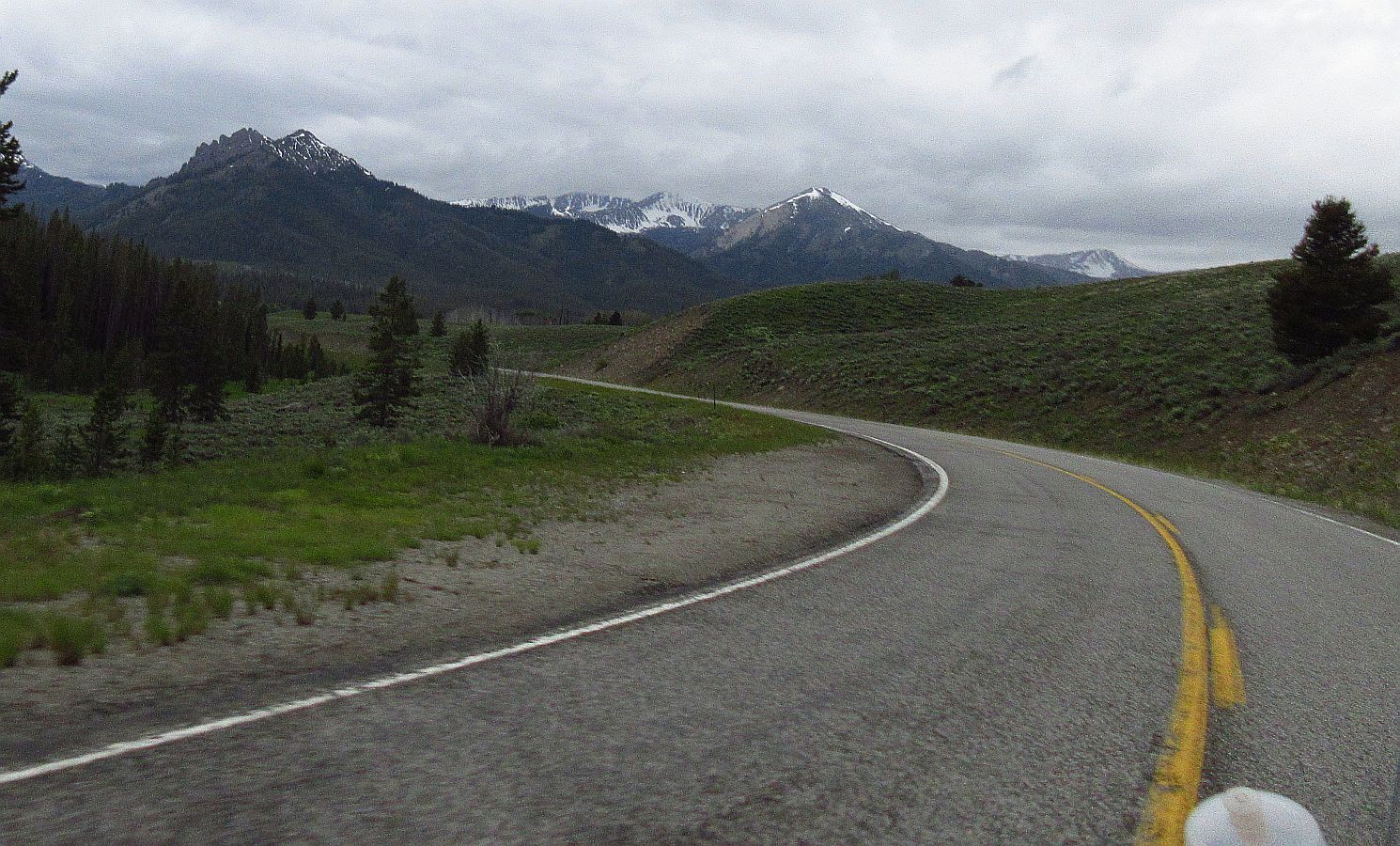 ...where we level out and follow the Salmon river to Stanley.
Here we are, at the Mountain Village "Resort" Motel in Stanley, Idaho.
What a blast this was today. About 5 hours of riding in all sorts of terrain. Great scenery and roads. A little more on Stanley on Day 20.