Day 19 continued.
Day 19 Continued.
...and sample. (I did not, but Mary did. We did purchase some whiskey made with Glacier water)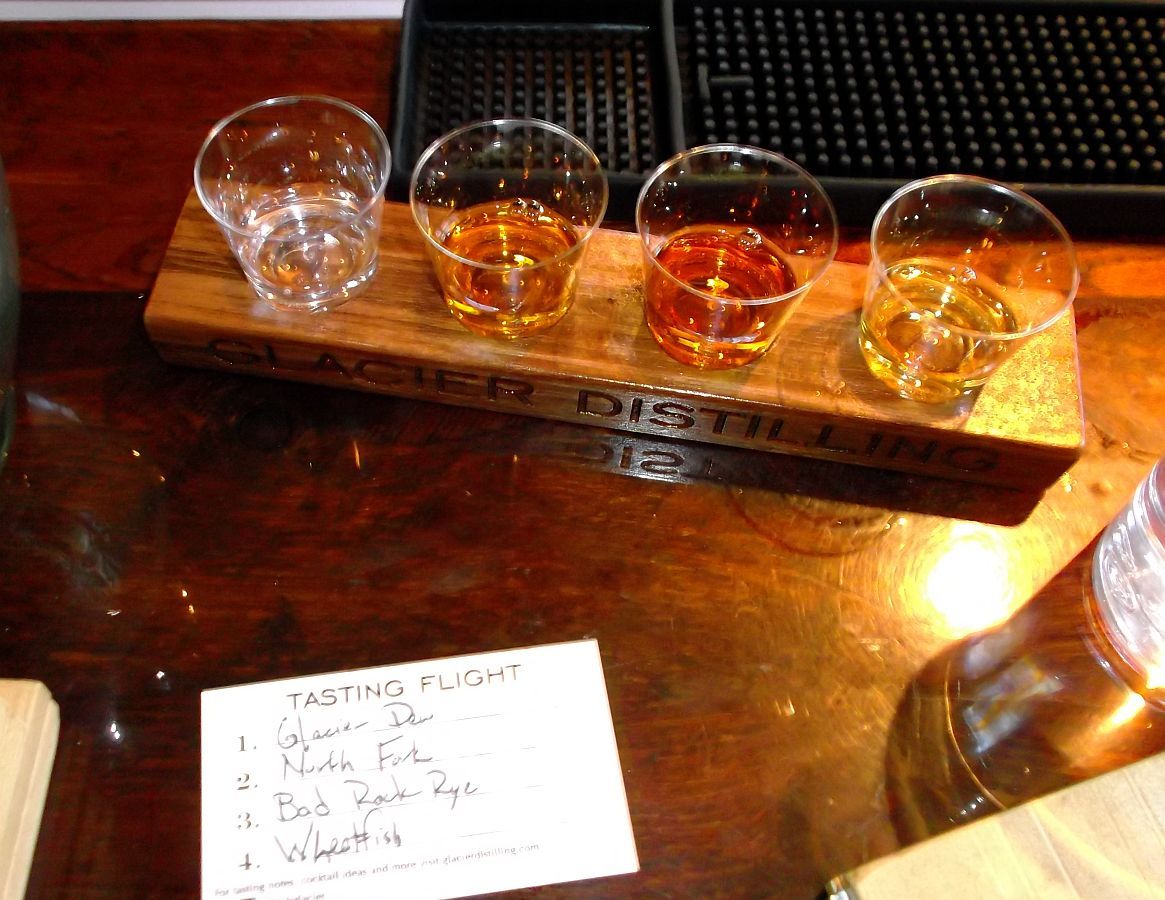 As we are getting closer to Canada, we ran into some road construction...riding on the bumpy dirt/gravel road for a few miles brought back memories of MANY miles of bad road in the Yukon on our trip up to the Arctic Circle. Fortunately, this was only for several miles!
Shadow Pic!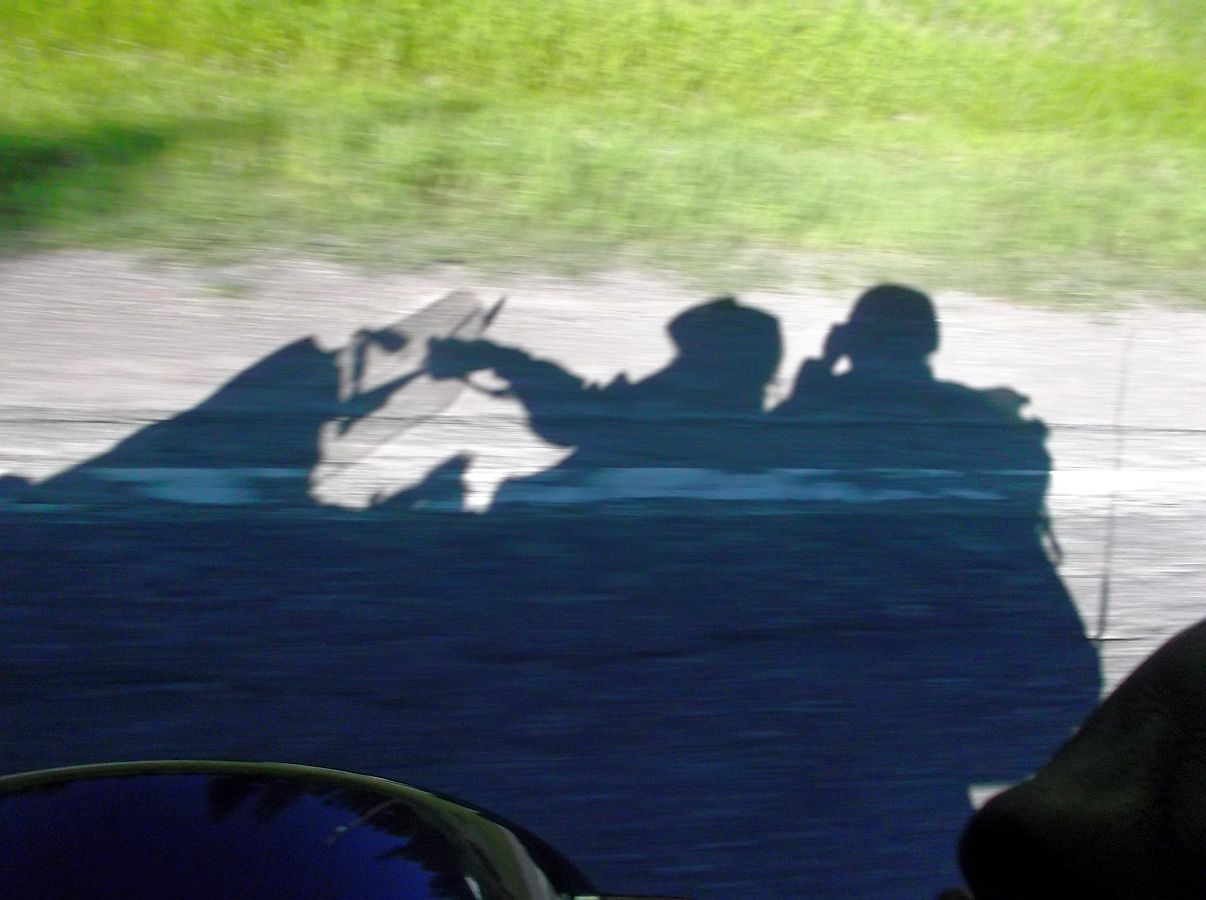 We are enjoying the ride so much...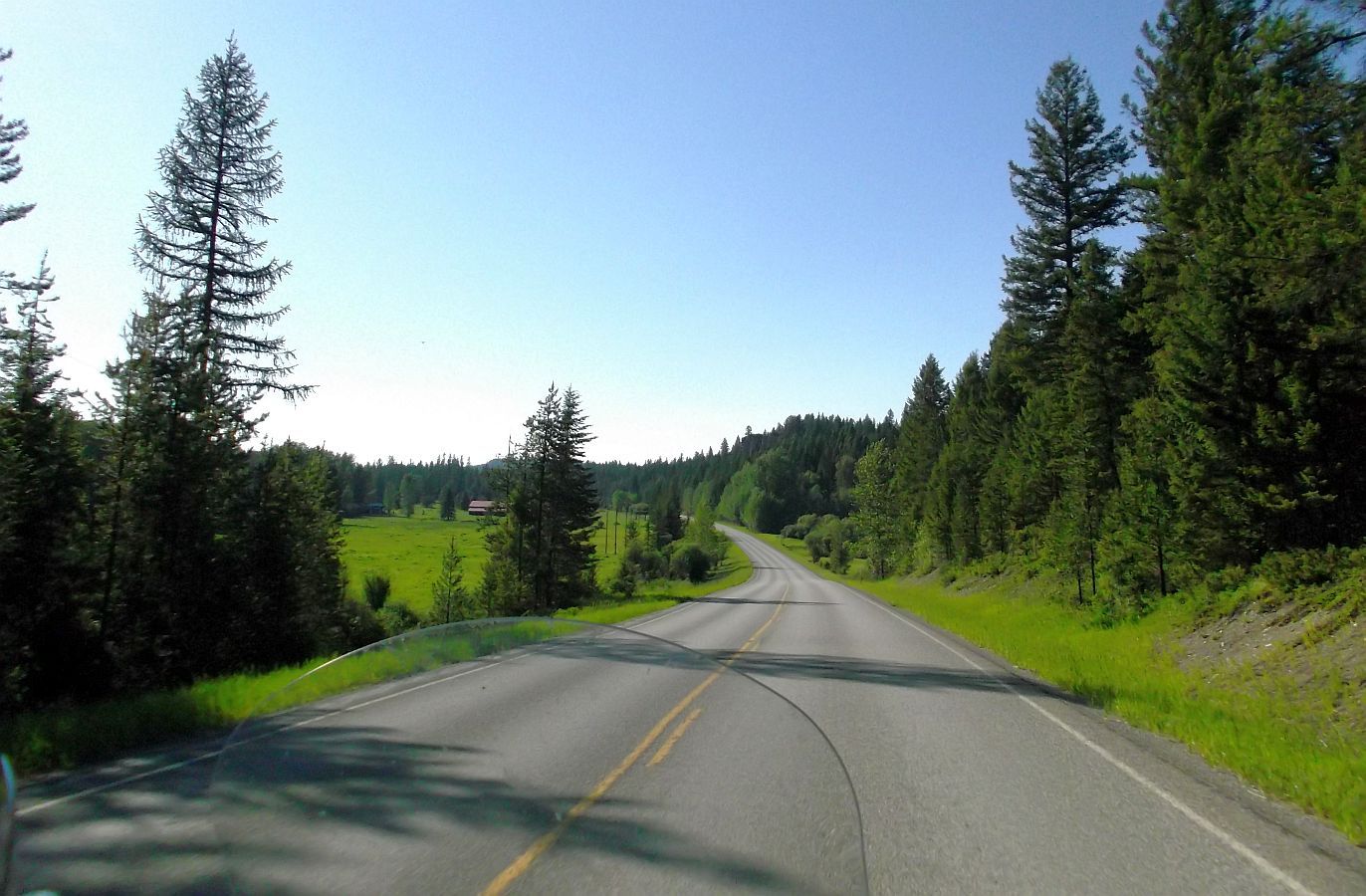 ....we decided to go past Whitefish and stay in Eureka, about 5 miles from the Canadian Border. Entering Tobacco Valley.
There is something so alluring about open country roads! As we enter the Kootenai Forest, we are getting excited about getting back up into British Columbia.
Interesting mountaintops in the distance.
Mary likes her home, but I am very fortunate that she is willing to be away from it for a good trip every year. It seems I never get tired of cruising down a traffic free 2 lane road.
The TG is running great, barely working at 70 mph, cruise control on & it only takes a couple of fingers on the right grip keeps it in its' lane. Check out Mary in the mirror taking the pic.
Eureka! We made it to Eureka, MT. Tomorrow morning we'll be in Canada!