Day 19 continued-
Day 19 continued-
This is a long valley that we are traveling east in...about 70 miles long, all straight, and mostly flat.
Hill City Saloon is closed. I think we passed one open gas station in the valley...
...there was a lot of alfalfa hay farming. Hundreds of acres of windrows are all hep'd up in this pic.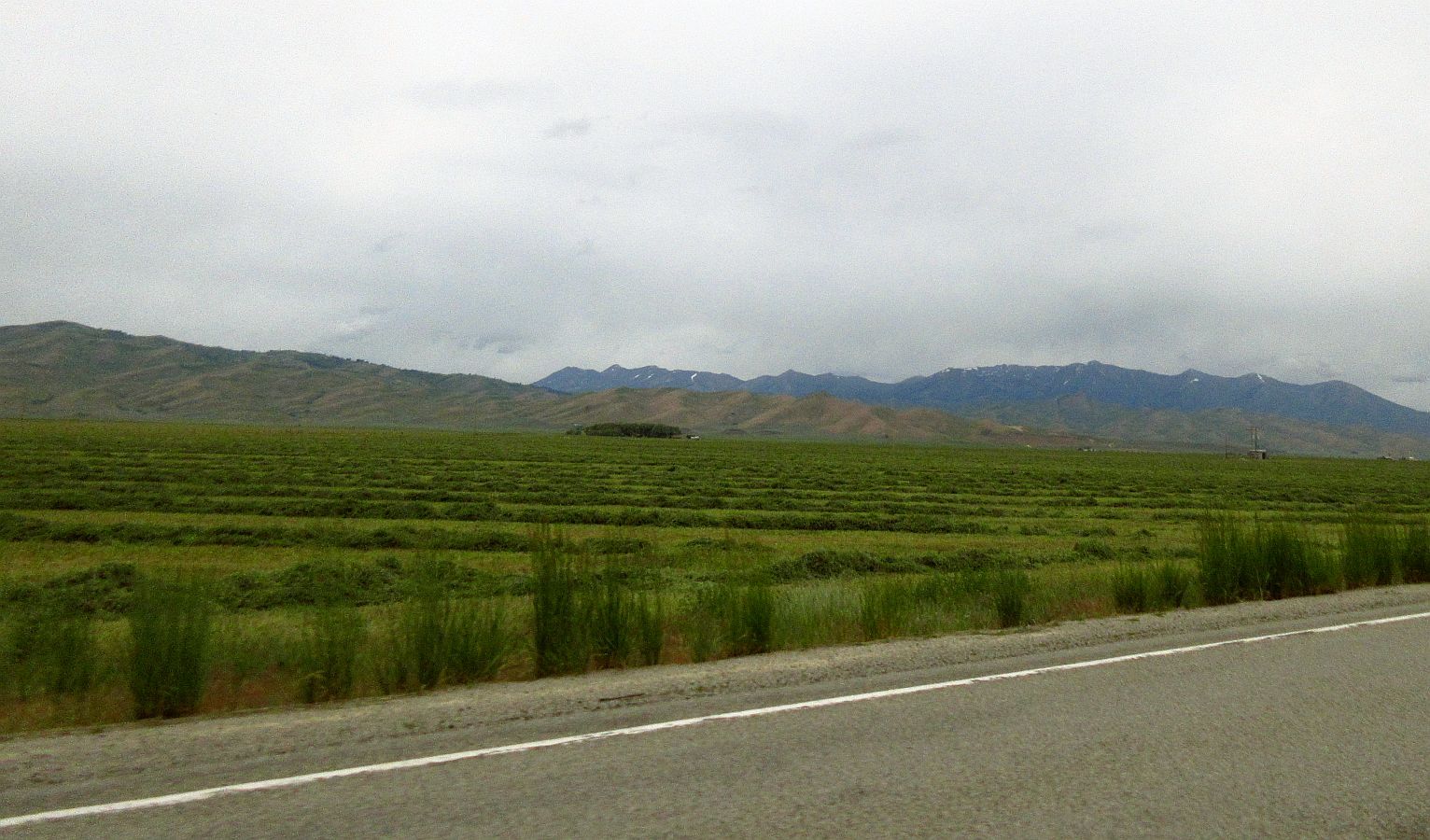 Here we are turning north, headed for the Sawtooth Mountains. 140 miles outside of Boise & at 5300' elevation, we stopped for gas in Bellevue...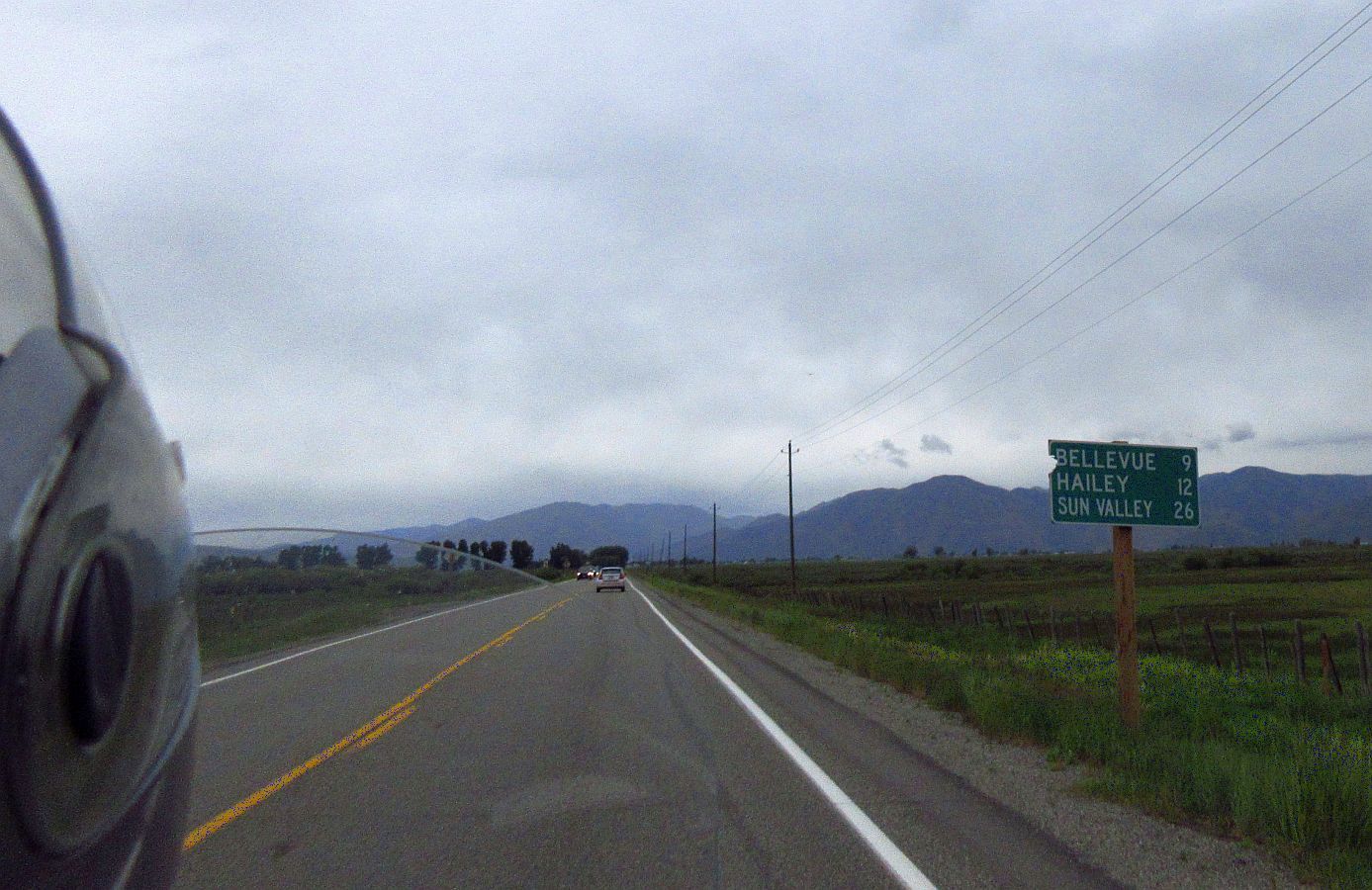 Then we had to pass thru Hailey, Ketchum & Sun Valley...
...before we got back to countryside...
...and started climbing into the Sawtooth Mountains.
Oh, I should mention, that back around Hailey it started snowing...just flurries, as soon as it landed it melted, but for the rest of the day we were running in & out of snow flurries.
We had looked at the weather before leaving, and saw it was going to be in the mid-40's for a high in the mountains. So we're layered up and wearing our electric jacket liners. It was nice to have the snow flying around and be toasty warm.
Headed for Galena Pass (8700' elevation)
Starting to see the snow on the mountains. Amazing that we are only a couple hundred miles north of that road that cooked Mary at 103* last week!
More in next post.